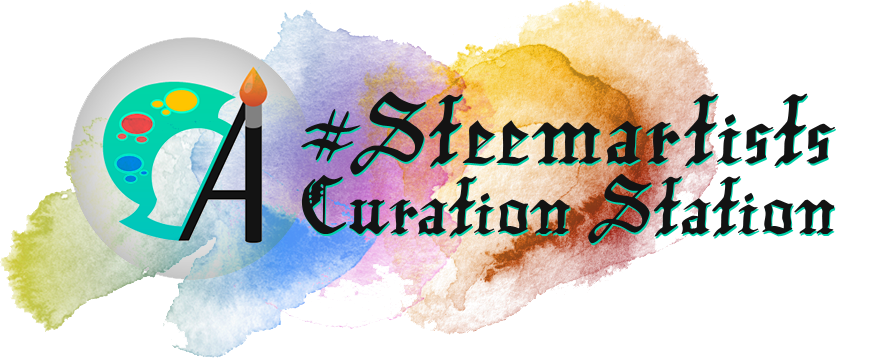 In the spirit of @spaceginger and @melooo182 's curation efforts, I wanted to throw my hat in the ring too and present some works I really like that I've found in our Curation_Station and Staff_Picks channels.
The Curation Station is a channel within our Discord environment where artists and patrons alike can post their favorite pieces of art and creative gems from around Steemit! This is done in an effort to promote quality bits of work along with creating extra value, reach for all things creative and being there for each other.
The @SteemArtists community has grown into a warm and positive well of creative energy with some lovely and strong personalities around. I really enjoy seeing all this talent (both young and old) share their work and be creative together.
Special thanks to @ivan-g and @katalinaooma for helping out with the banner. It turned out rather lovely methinks! Feel free to use it for your own curation missions you guys.
Now without further ado let's check out some awesome bits of work! This is a personal selection so let's keep it subjective. Remember that some of these posts are older than a week so you may not be able to vote on them anymore. Do follow the artists though so you can catch future pieces if you like what they do!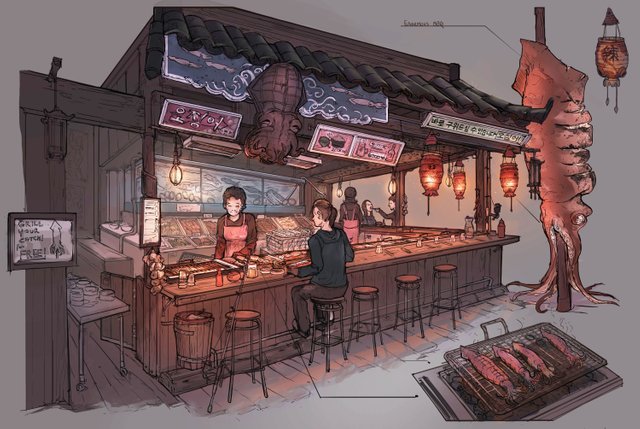 This terrific and fantastic lobster shoppe combines elements of Illustration, Architecture and Concept Art into a very pleasing finish. There's a great amount of detail to be found in this drawing.
by @goldenpillow
Original Post
---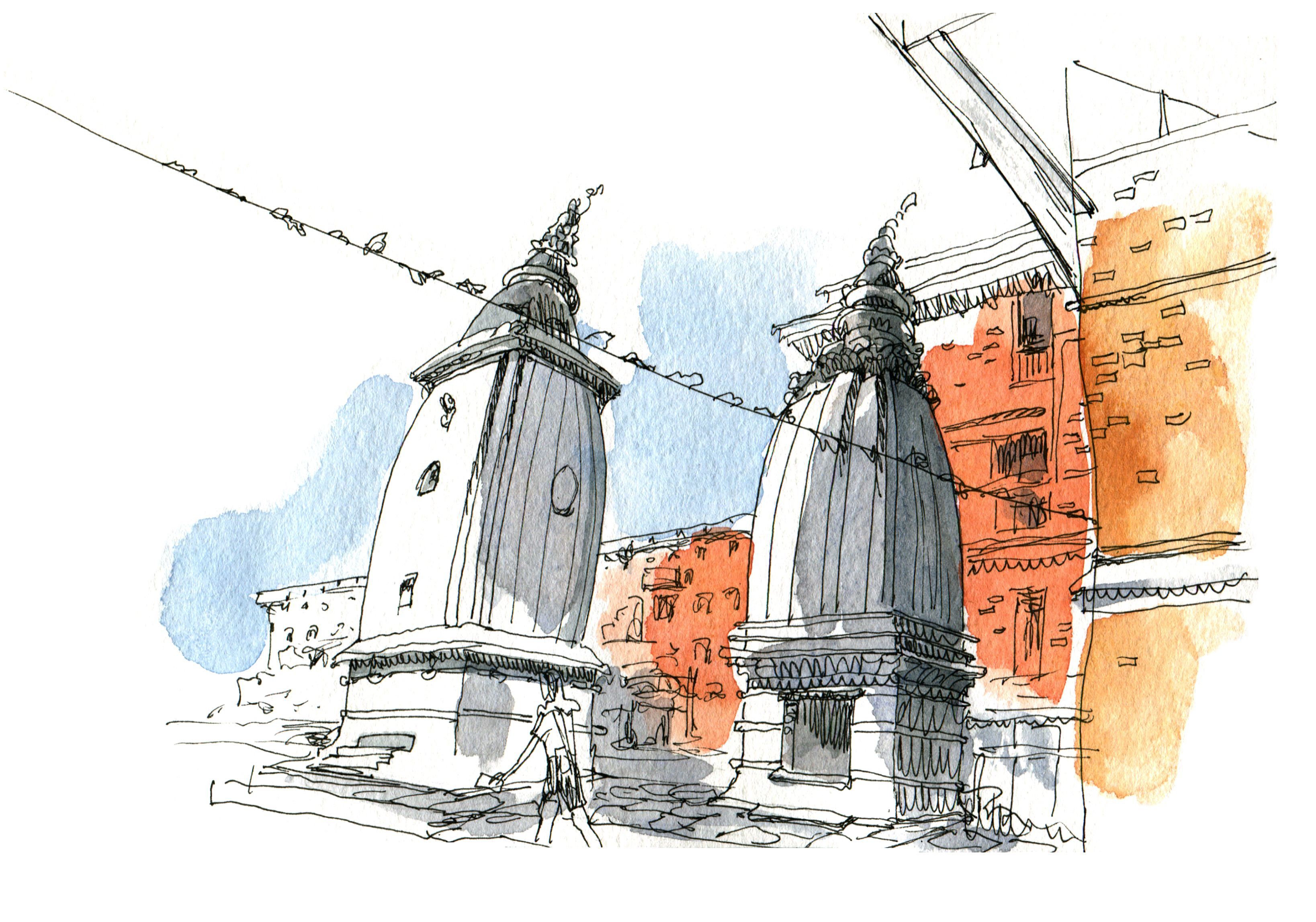 This very vibrant travel diary by @mrsomebody consists of a series of awesome sketches with painted elements that carry a certain kind of joy and bounciness in their lines that I really admire. Great compositions too.
by @mrsomebody
Original Post
---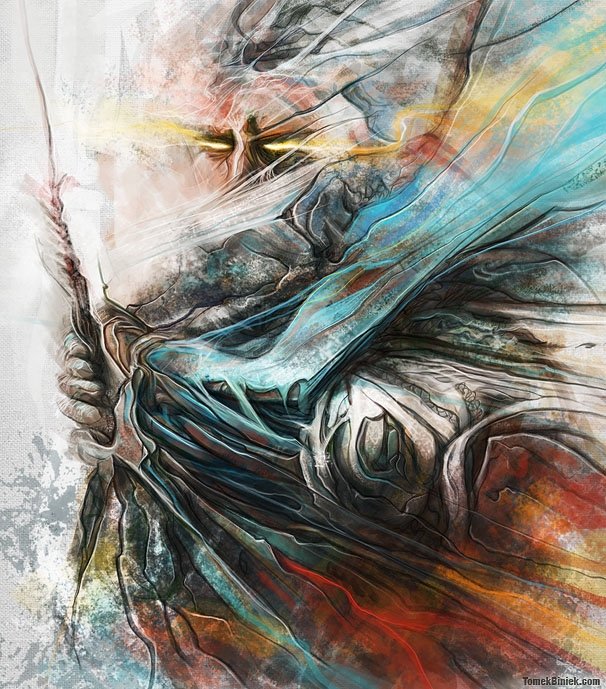 Certainly one of the more abstract depictions of Geralt of Rivia that I've come across. This digital painting oozes cool and colour. Very meta indeed!
by @tomek.biniek.art
Original Post
---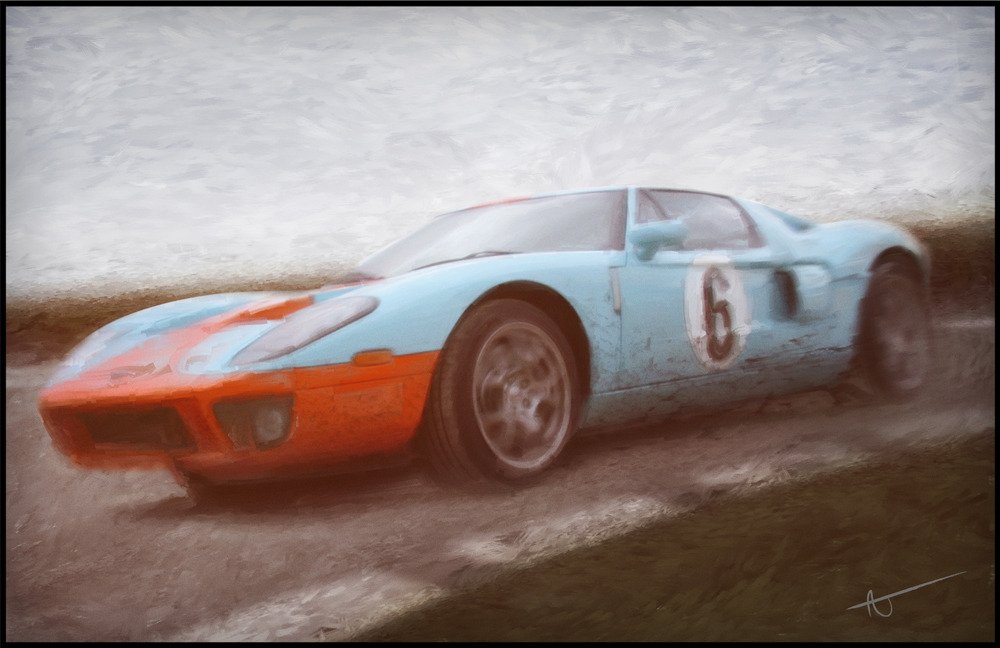 An awesomely dynamic take in digital medium on the classic Gulf Racer. The painting is structured almost like a photograph with depth of field and blurred vision. On second luck an abundance of technical skill and detail is evident though. Vroom Vroom!
by @abrockman
Original Post
---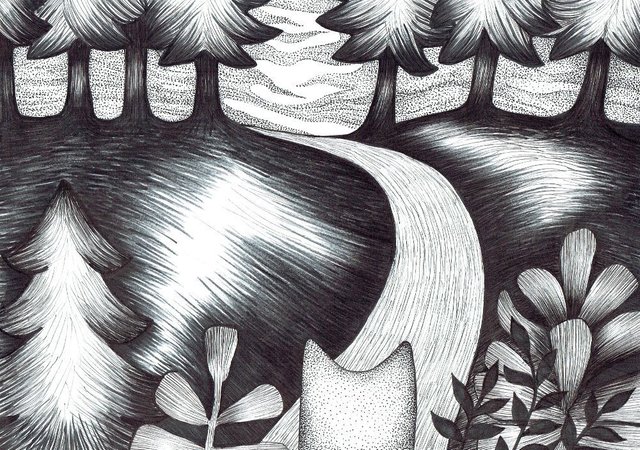 I really enjoy the subtle elegance of the composition, diversity of techniques and youthful spirit of @shinyforest's work! There's a ton of energy in this forest and it has so much going on with all lights and shadows. I wonder where this path will lead to?
by @shinyforest
Original Post
---
Hope you enjoyed my selection! So much to see out there :)
I also encourage you to come by our Steem Artists Discord Channel. There is a pretty sweet community emerging around @steemartists with talent worth supporting methinks.
​
back to the drawing board,
ZeroOoC

PS: Thank You for over 500 (!!) followers! You guys are crazy and awesome. Let's keep on rocking.