Slapping my lazy ass! Self portrait after a long time!
I have not posted anything for quite a long time, probably it has been more than a year. Reasons, I've got many yet none but I guess the laziness deep in my bones is the main masquerador.
Well the last two months has been a journey of hell lot of realizations and yet there is still some vague questions still lingering around. Well one realization was that whatever I scribble, sketch, draw or paint has been a meditation for me and the love for it comes from the fact that I have done it purely for myself.
Another realization was posting here on steem blockchain has been a kind of journal to my thoughts, my progress and a place to scream without the thought of being found but yet can be found if someone looks up. Because I believe this platform is here to stay and perhaps will act as what the stone caves has been for our ancestors. The wall to express.
Rewards has been a fascinating idea for this platform and should be same for wherever there is investment of time, dedication and resources. Some win some lose, but that is just a part of the journey. Destination might be the big picture but the journey are the colours.
Only this time it is in monochrome, just a 10¢ ball pen and my will to do it. My portrait is here what is presented.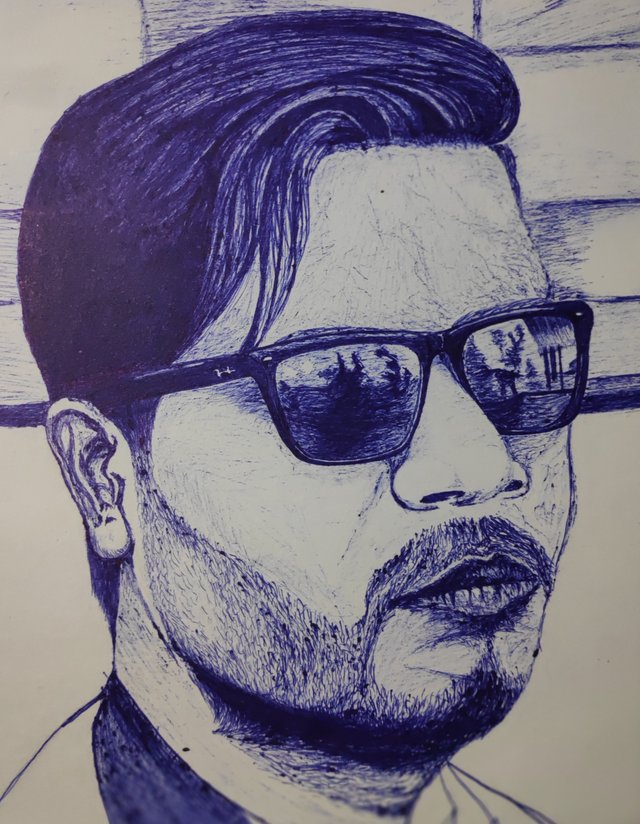 Perhaps, it is not the best I could do or have done, but I think I got better. That has mattered to me the most all my life.
Thanks.
Yogesssh