The attempt to draw a hyperactive dog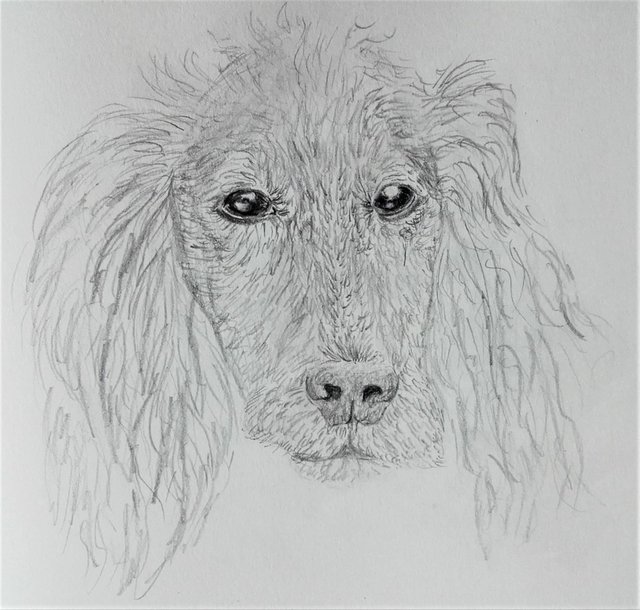 Today I felt like drawing my dog friend Prinz. I have never tried drawing him before because he is super hyperactive.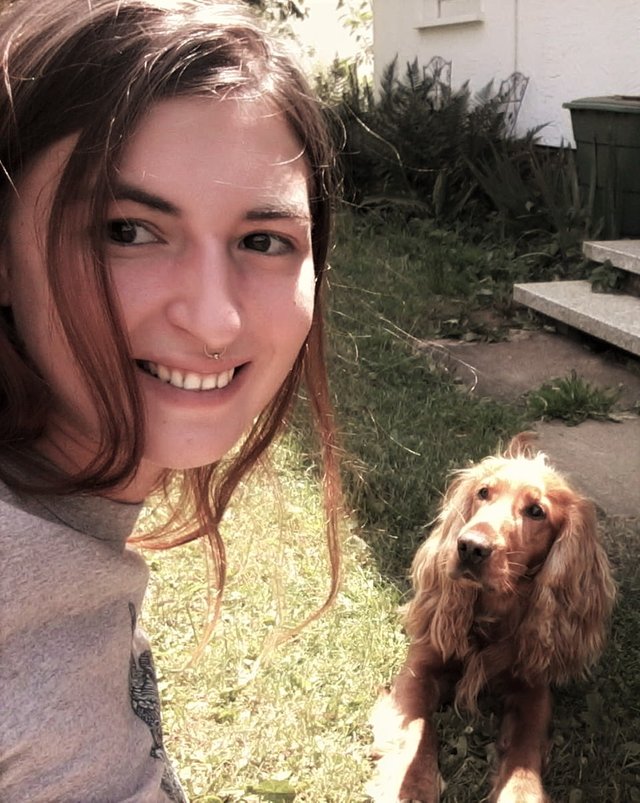 It was not even easy to get him on the selfie but drawing is another level. If you try to sit down he will run towards you and carry rotten apples with him. And he will jump on you and nip you with his nose until you throw the apple. When he has got the apple he will return and play various games with you to convince you to throw the apple again and again and again. Anyways I wanted to draw this crazy but also smart and loving dog. The solution was to keep the apple under one leg where he kept nipping with his nose and then looking at me again with this reproachful expression of impatience.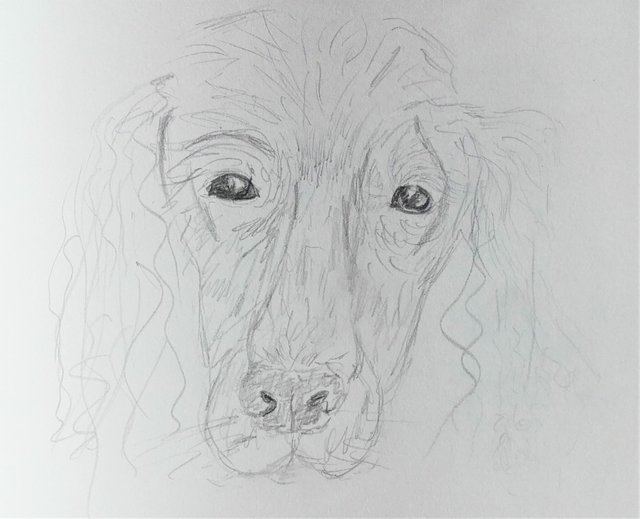 This was my first try. What do you think? Which drawing comes closer to the spirit of Prinz?
Lots of Light and Love <3