"Jesus Enjoying His Last Spliff" Original Painting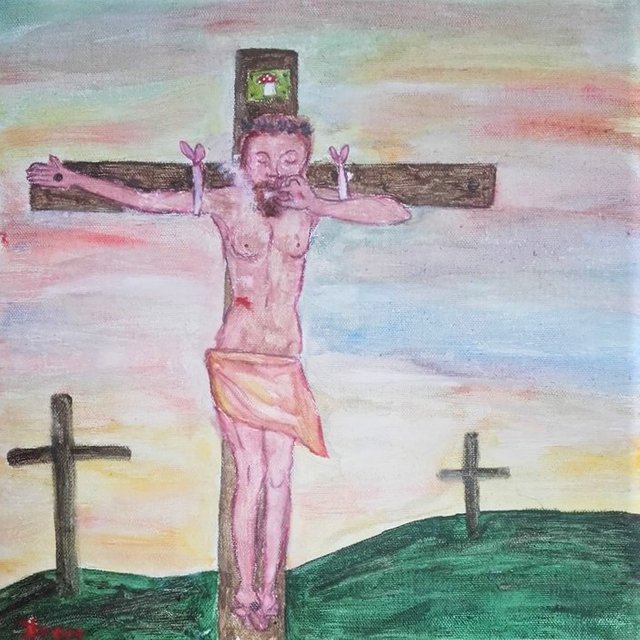 Yesterday I posted my painting In Heaven They Smoke Pot. Many of you liked the funny title and the way it was painted. Today I had the idea to give Jesus the relieve of one last joint. I made this quick painting and I am thinking of making a big format one with better quality.
The little sign with the fly agaric on the cross referes to the theory that the stories around Jesus for real refere to this mushroom. In old times when people talked about drugs they used code words just the way we do today. It might be possible that the new testament is refering to a hidden mushroom cult. If you are interested to find Bible quotes that support this theory or to find out more about the theory check out this link.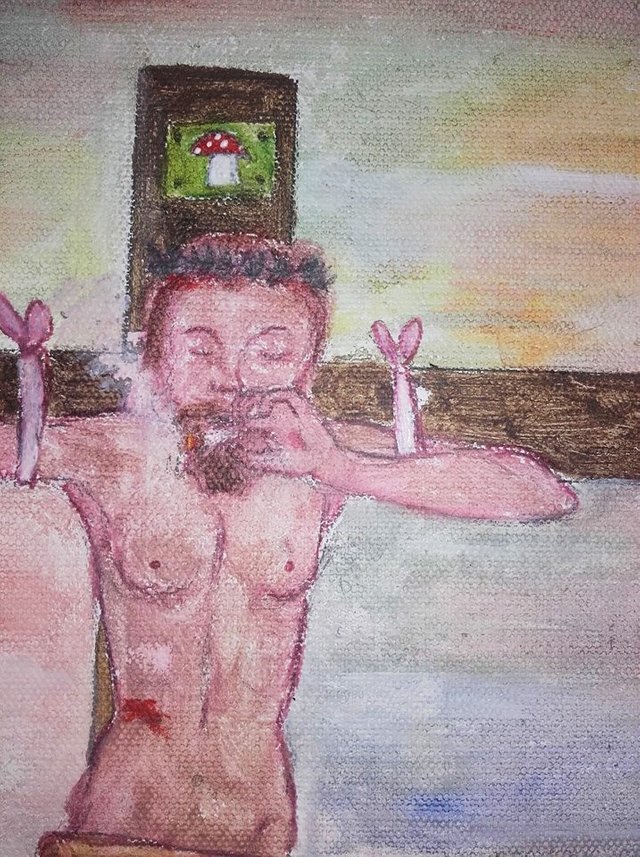 Lots of Light and Love <3