"In Heaven They Smoke Pot" Original Painting and Process (created for @hellovely)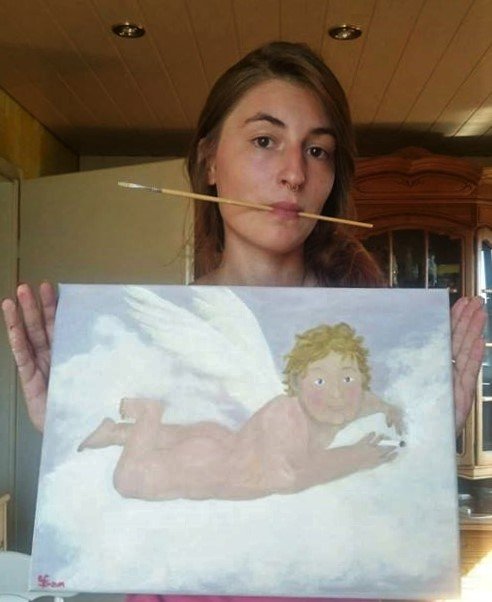 I have just finished this painting of a baby angel smoking a joint. This artwork was created for my friend @hellovely.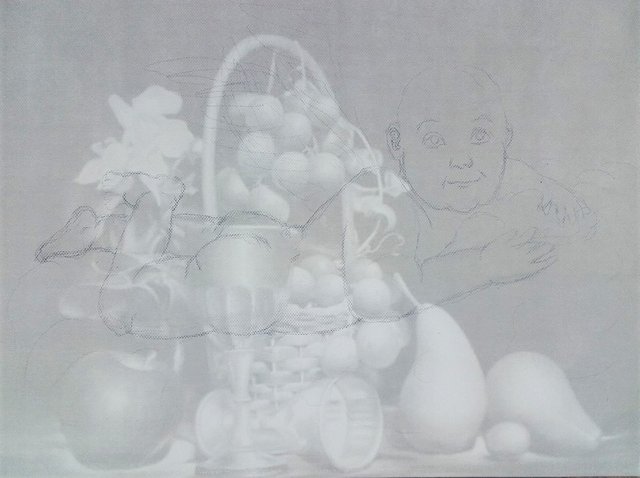 I got started with making a rough drawing of a pot smoking baby angel on a canvas that had a print of a still life on it.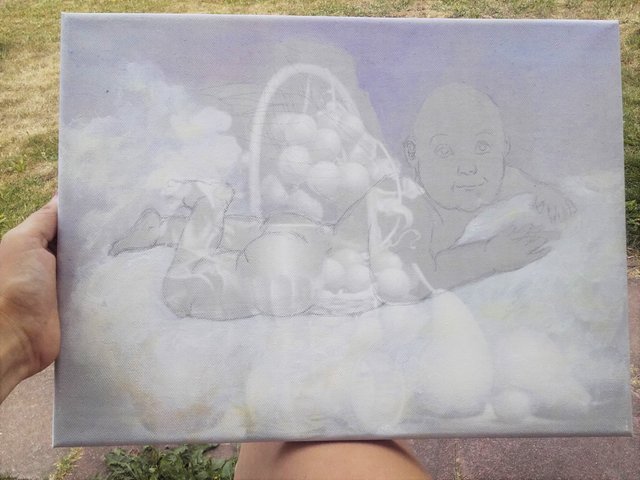 The next step was to add the backgroundcolour ad decide how the clouds shapes would look like.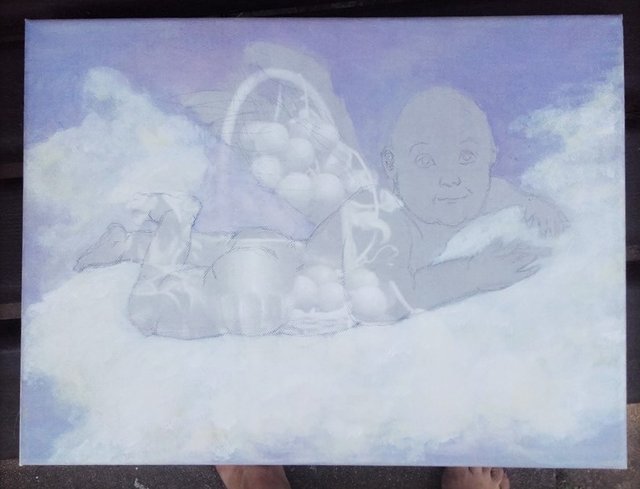 I continued giving more depth to the clouds and adding a warm yellow shade of light to them.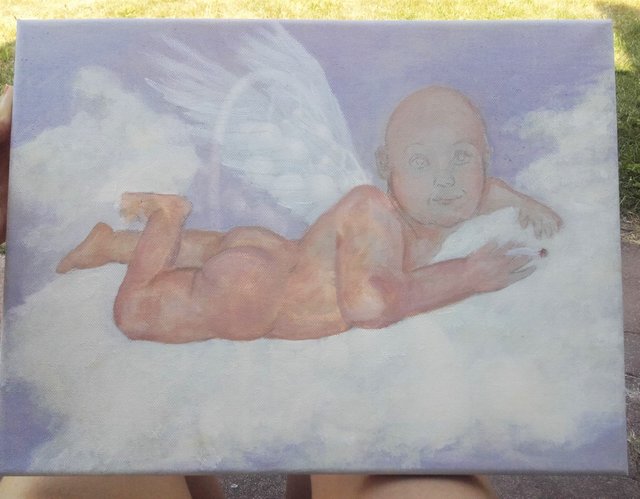 Then I started bringing colour to the skin of the little angel.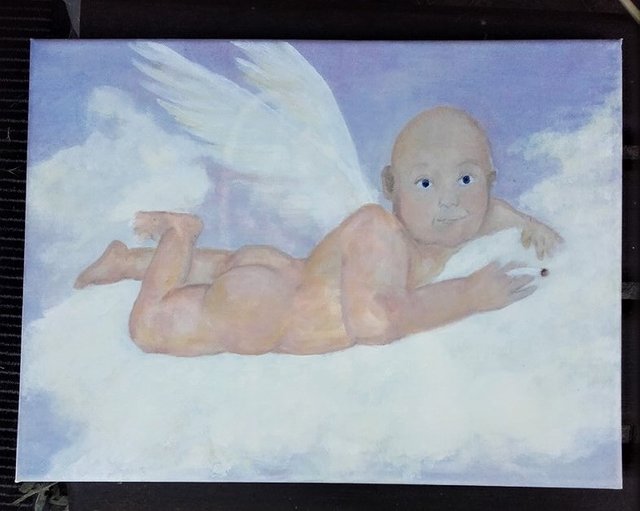 Then I gave the little fellow some eyes and continued adding more shading to the skin. At this point I met @hellovely and showed her the painting. She said she would prefere the angel having some hair.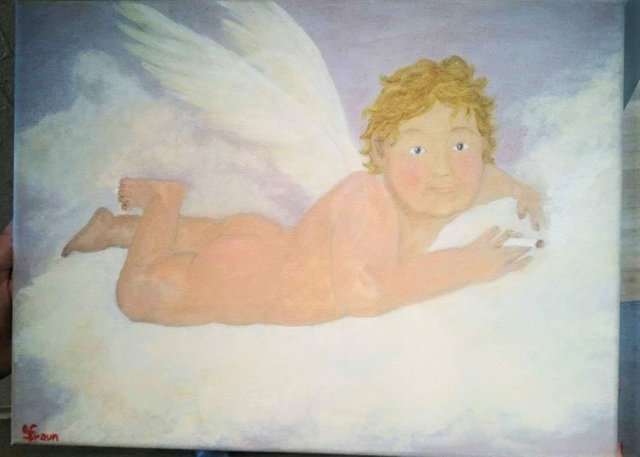 I continued adding the hair, light in the eye and finger and footnails. Also the joint got some glowing ashes and smoke. The finish made many very thin layers of colour to smooth the skin. At the end I signed the work.
I hope you enjoy this painting. It was a lot of fun to create it.
Lots of Light and Love <3