I can only speak from my own experience, but with art I have found that when my life changes my art changes with it.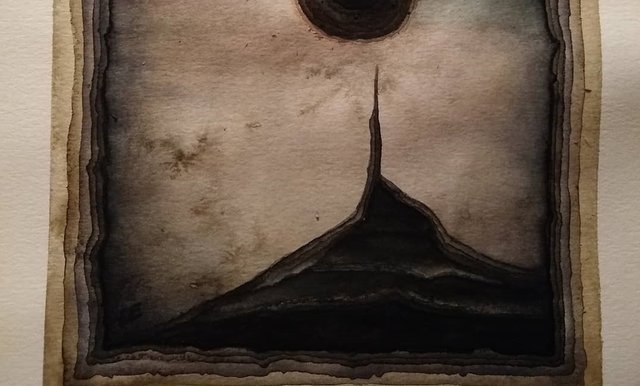 I like to start my newer paintings with this receding frame. I think it makes a nice introduction into the image, and in a way sets the stage for the world where my scenes take place.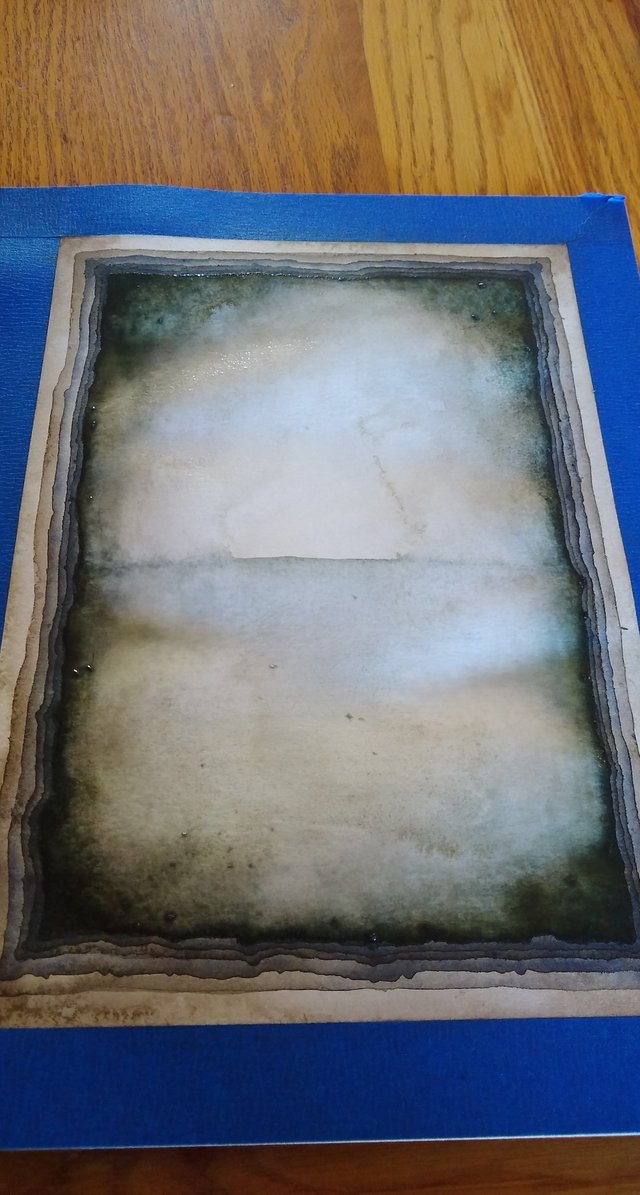 It's very important to darken the space around the frame to give the illusion that it is above, and not connected to the image. I want it to appear as though the image comes from below or from within the actual page.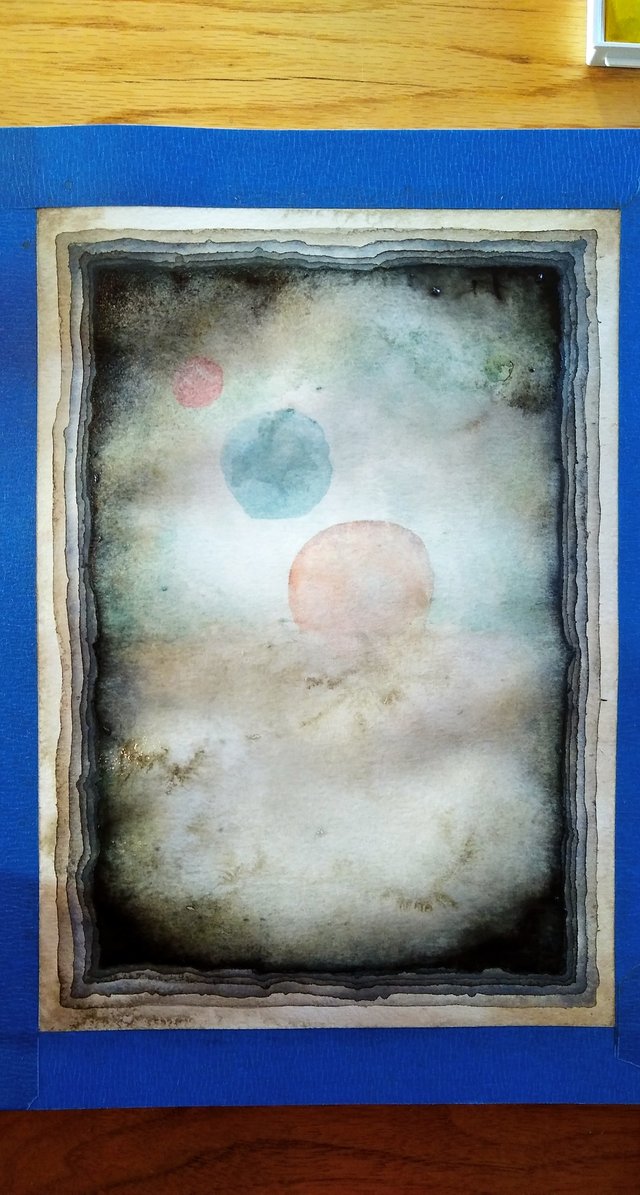 As gloomy as my work usually is I actually really enjoy vibrant colors. However, Most of the time they don't fit with the desired tone of my work, and after applying them I begin the slow process of dulling their vibrancy. I want the spaces in my paintings to look old and lived in, like they have been around for a long time and the viewer is seeing the aftermath, or the decline.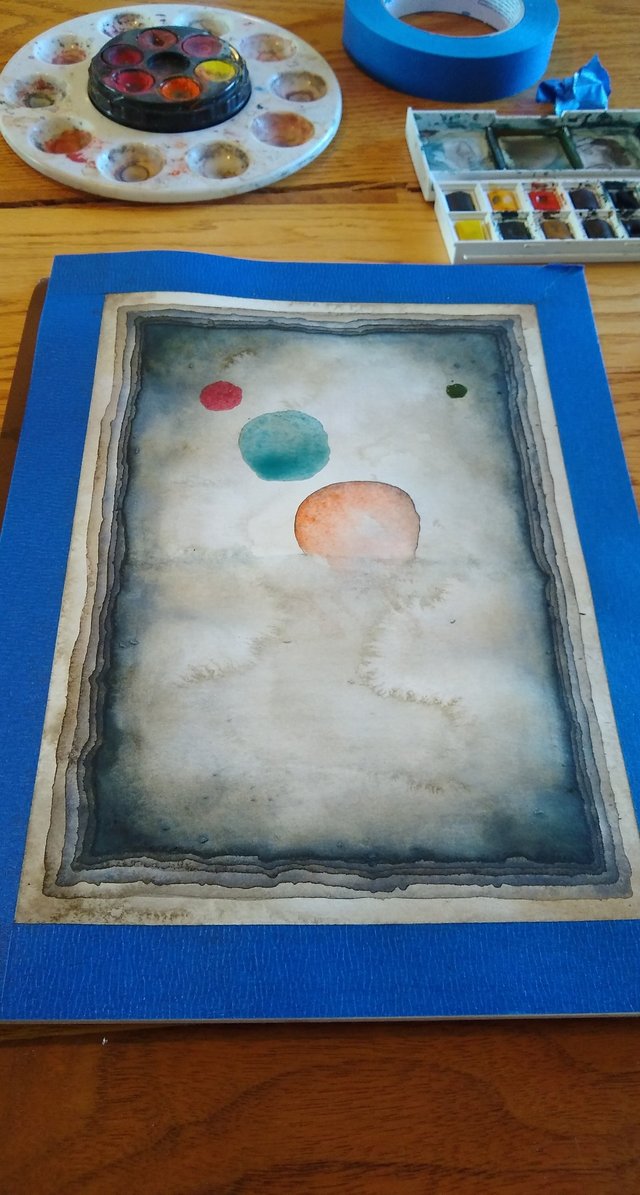 Unarticulated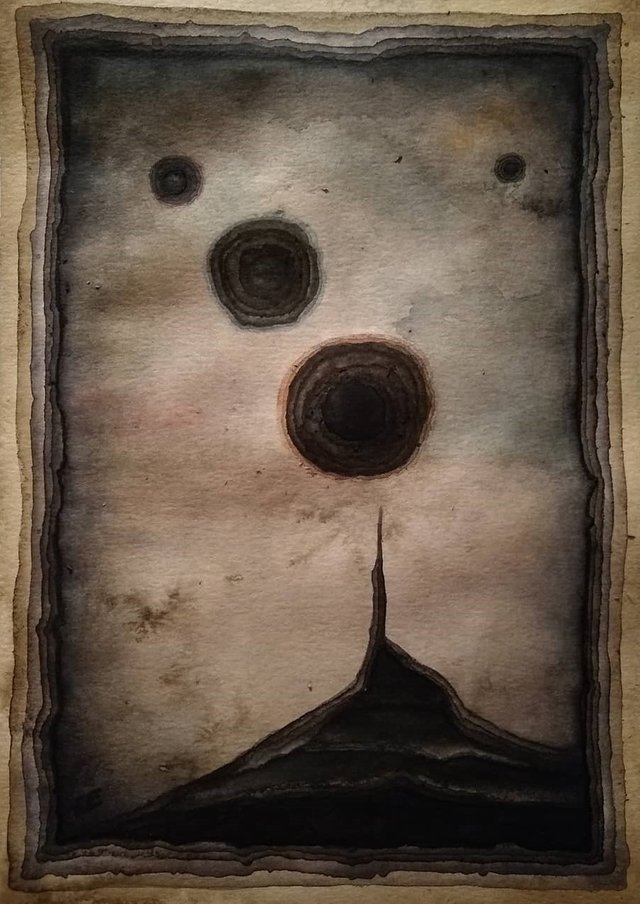 Thanks for viewing! I am hoping these posts will give me the opportunity to better articulate my paintings and the processes I use in their creation. Let me know what you guys think in the comments. Hearing other peoples take on my work is always interesting for me because most of the time I don't even know what it's all about.
Stay tuned for more.