What I really do? Soutache from the backstage.
What I really do? Soutache from the backstage.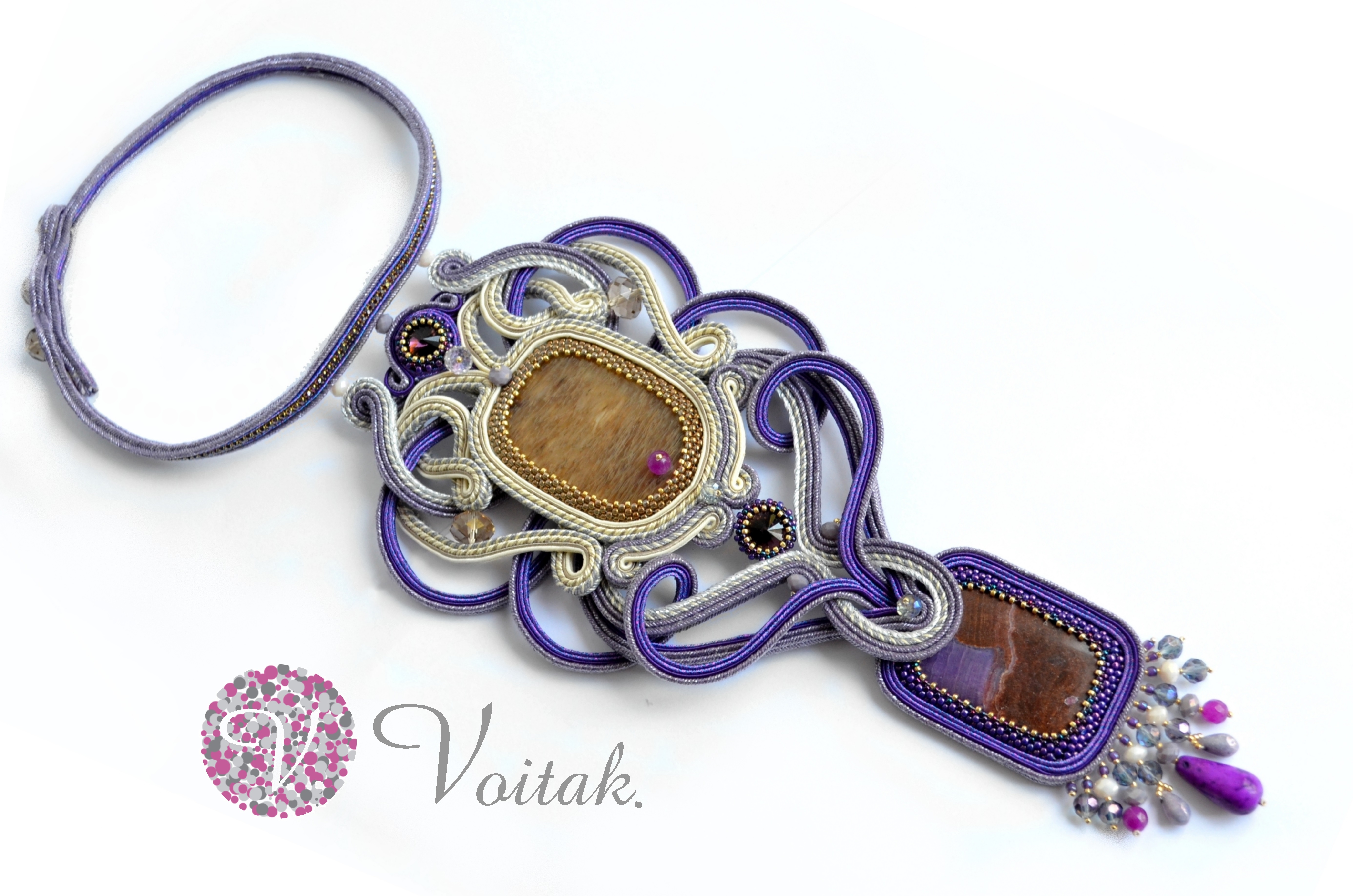 Hello Dear Steemitians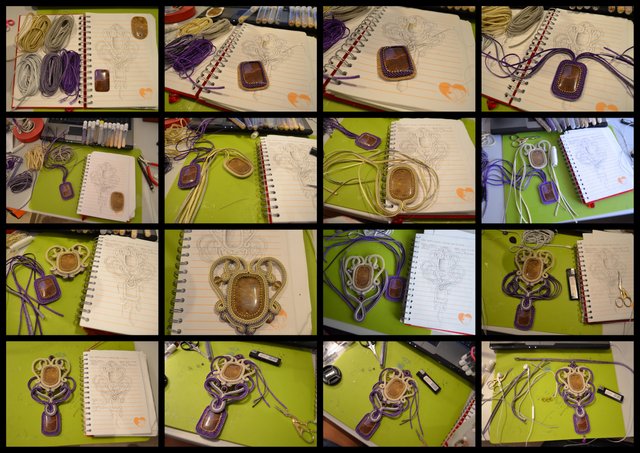 My Dears In today's post I would like to show you how to make soutache jewelry.
The art in which you must have a lot of patience, conscientiousness and precision, and above all, the amount of time that we can devote to the training of your skills.
Making one product means many hours of work in a not very comfortable position, often with a light bulb …
It's a lot of broken needles and chained fingers …
But also a lot of joy and pride that we have succeeded.
You need many hours of exercise to feel at ease, find your style and be a art creator.
Finally, the time comes when someone appreciates us, praises and wants to wear our products.
It took me many months to acquire so many skills, I did not take part in any workshops, what I highly recommend at the beginning of the adventure with soutache jewelry, I did not finish any art school.
I learned through trial and error and my first works were not the best. My workroom grew in my eyes. From a small table he turned into a large room full of shelves of beads, stones and strings.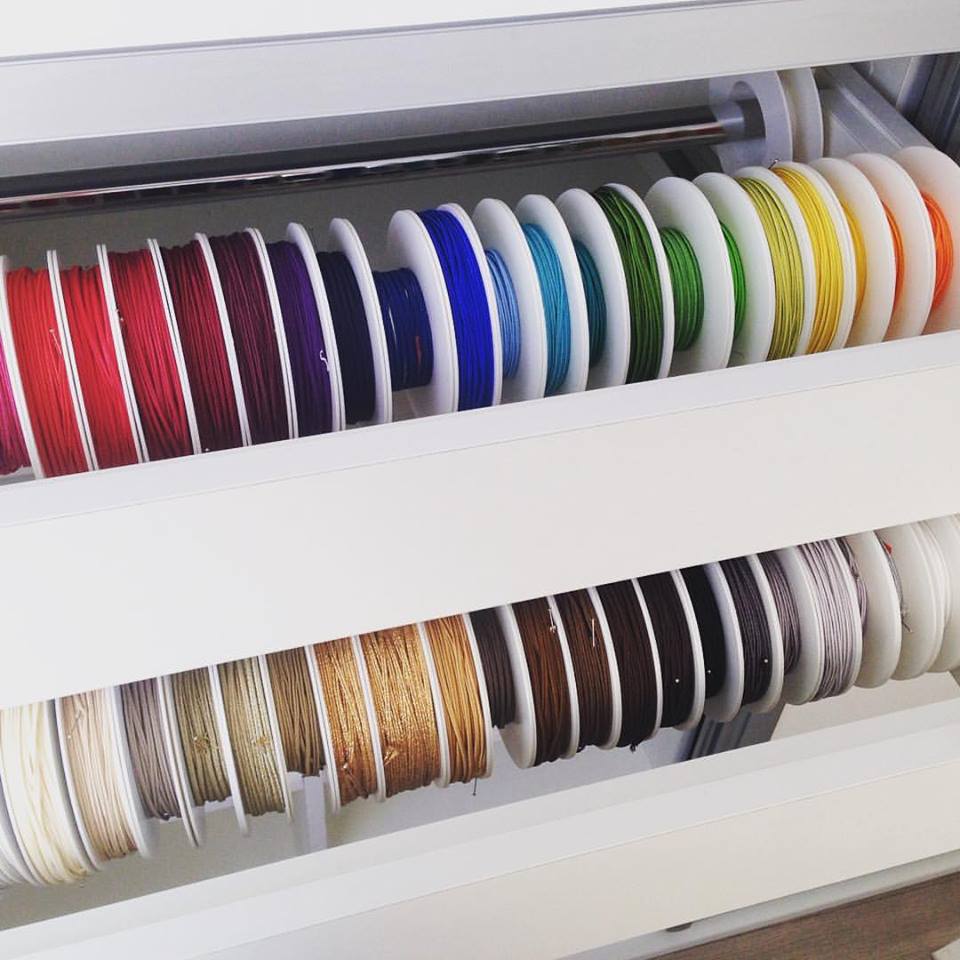 Today I can say that in one area I'm artistically fulfilled, but …
Handicraft is like a drug, it quickly becomes addictive, you want more and more.
I try to discover other techniques of creating jewelery, combine them with each other, create something new.
It also happened that I found my works in popular Harper bazaar magazines, so I was very happy and realized.

Today wants to show you the next stages of the formation of the necklace "Queen of Heather".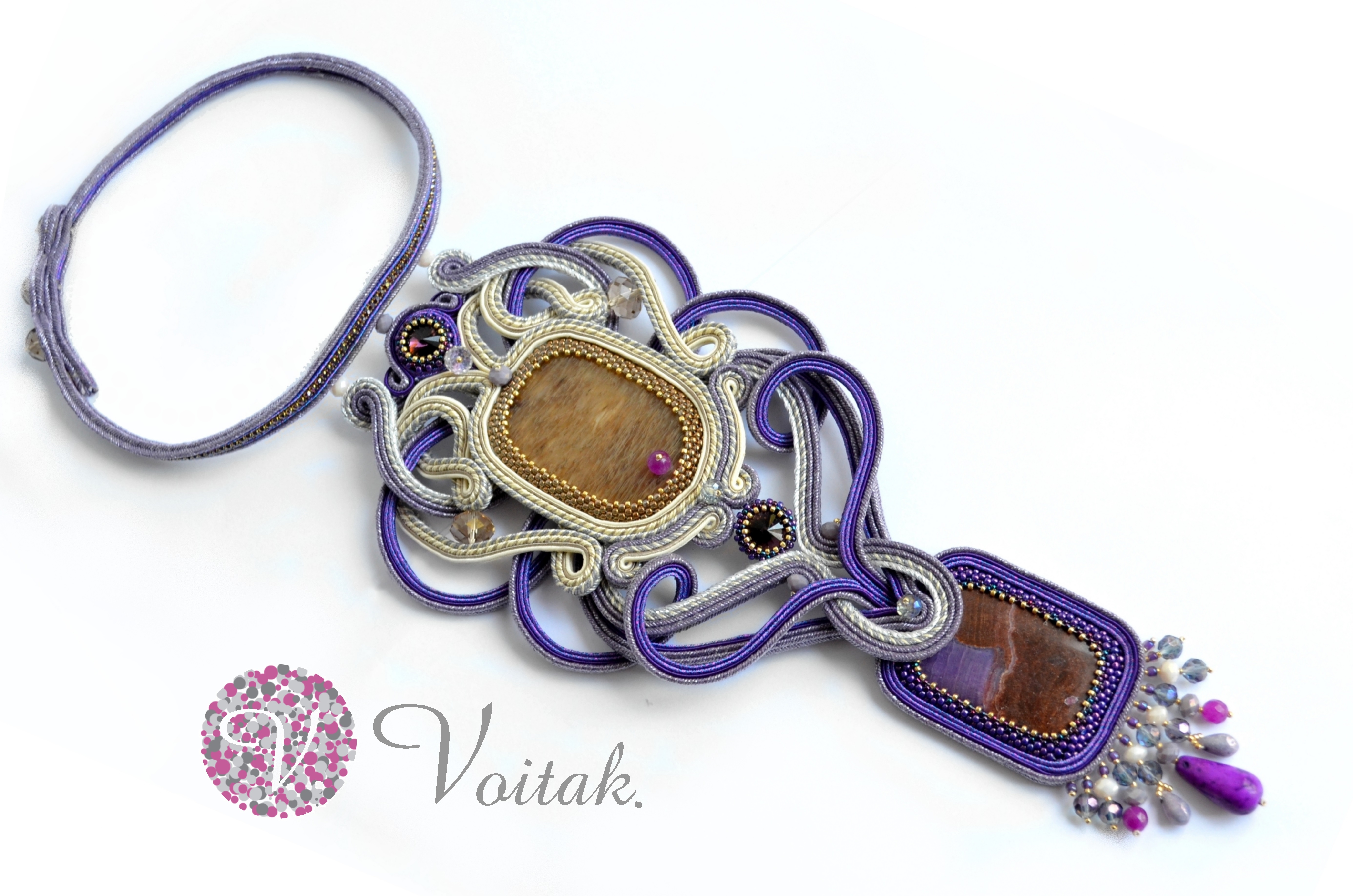 The name comes from the main color of the necklace. Violet strings.
These are strings that were new and I got them tested. They are different than the ones I usually use.
Strings of marvelous beauty, you can fall in love at first sight. They beautifully shimmer, have an interesting structure and color. An additional effect gives herringbone in two colors, they are thick, wide and stiff. They are very well-held and easy to handle. Their disadvantage is that they are not suitable for small and complicated wrinkles, which of course is possible but difficult. The strings are very wide, so in combination with others with basic width they are heavy to create. I worked great with a purple metallic string that I am in love with, does not delaminate , evenly arranges, perfect for connections with other types of strings.
I protect the ends by burning them with a lighter so that they do not delaminate. This helps in the process of creating such jewelry.
Jewelry is created by stitching the needle with a thread of individual strings, leading them in the right way so that they form a compact and stiff form. The needle is lead through the middle of the strings with a rather dense stitch.
I start the entire creation process from designing the project.
Each swirl and bead must have its proper place so that everything goes as it should. It helps a lot and makes creation easier.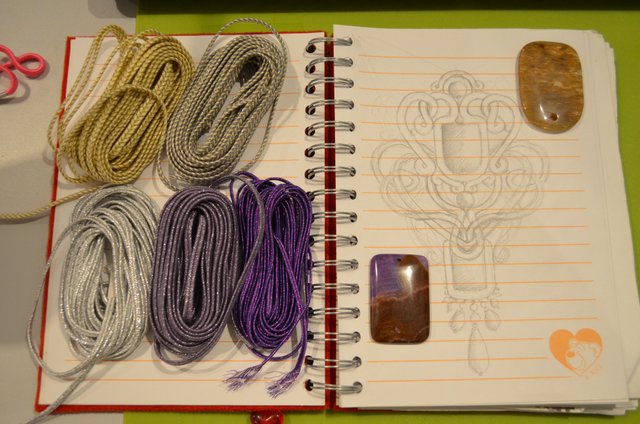 Another thing is to prepare materials in the right colors. The process can be complicated because I have very large resources of stones, crystals and beads in a very wide range of colors. From the look you can get dizzy. I love this view ... Every woman likes shining.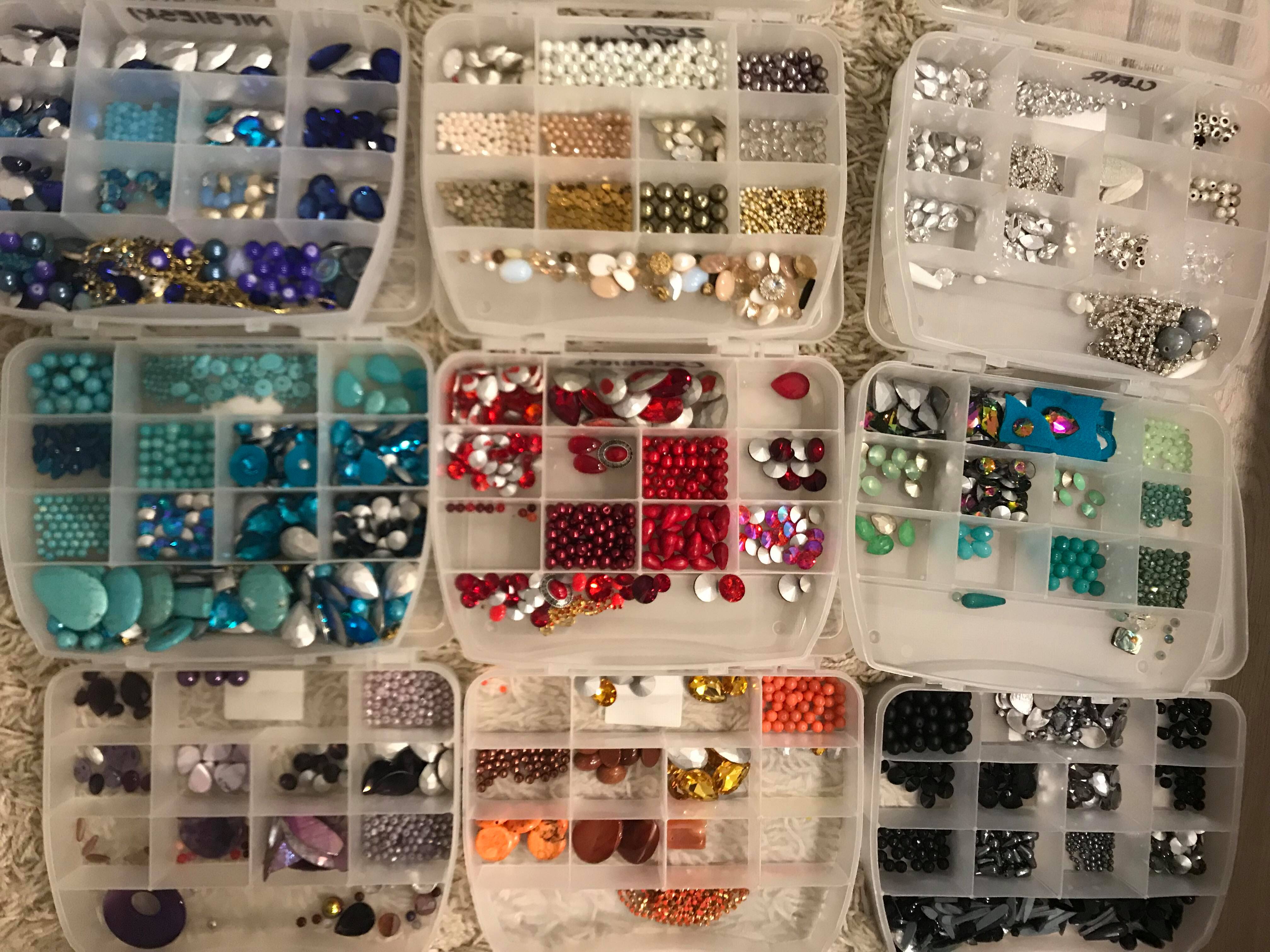 When I have a drawn design and selected materials, I start working on jewelry.
First, I stick the stones and then sew them with beads.
The beads I use are Japanese and have a very high quality, they have a larger opening - they are more comfortable to use in braids and bead embroidery than other beads. TOHO means "Eastern Treasure" - the perfect definition for luxurious, beautiful beads.
Each bead has the same size, which gives the work a very aesthetic appearance.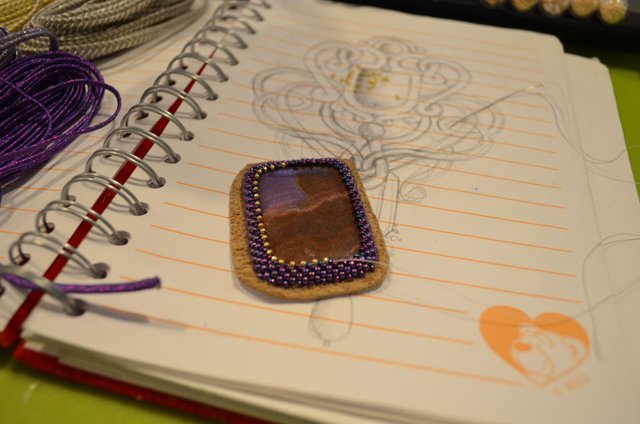 When the stone is entwined with beads, I wrap the stone with soutache strings.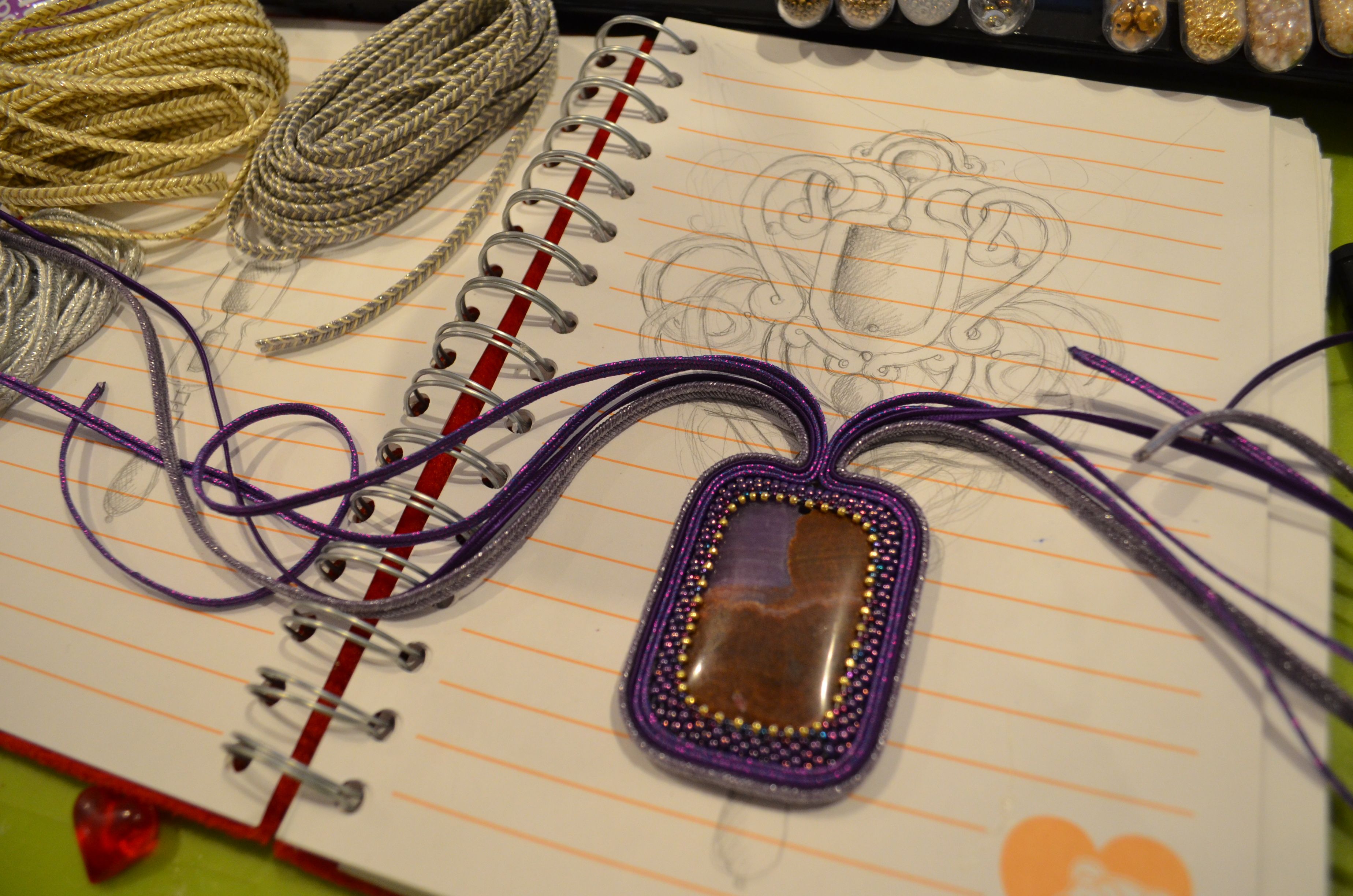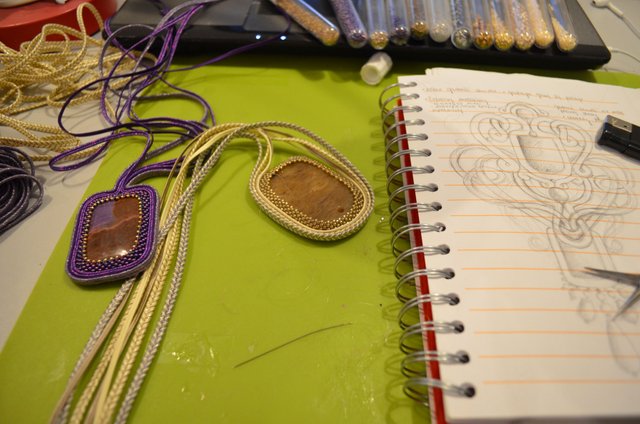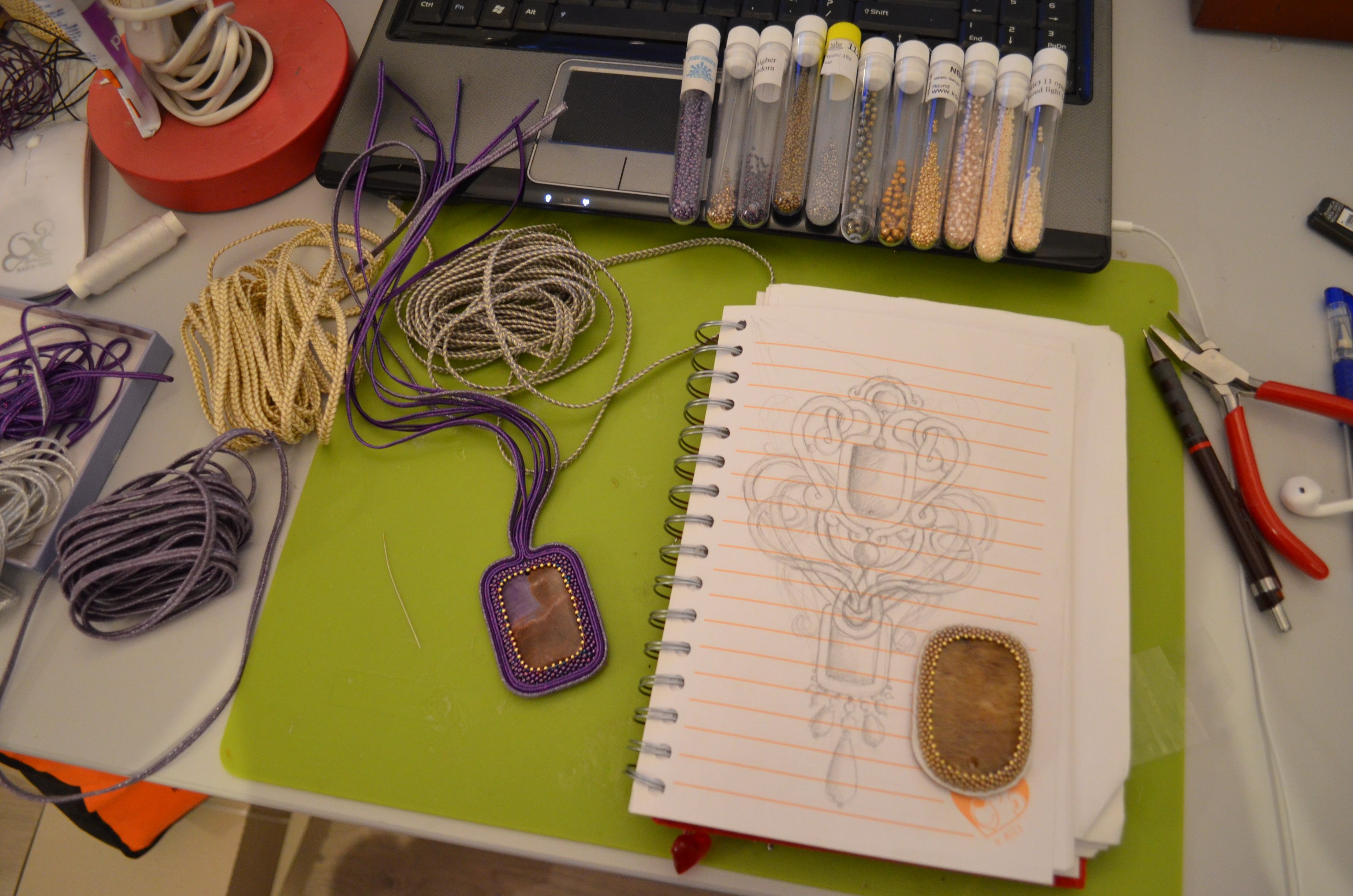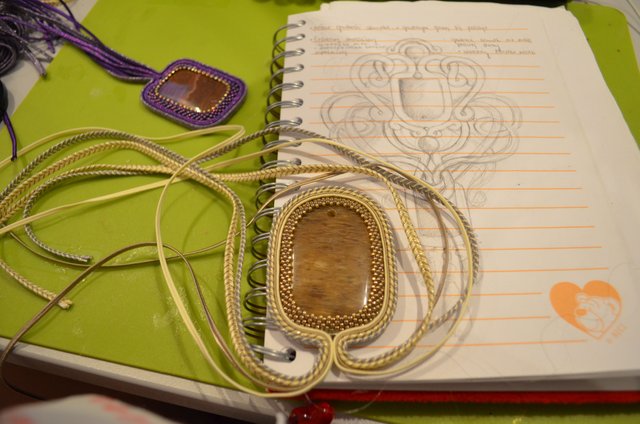 I try to separate the work into a few main elements, and then slowly combine them with previously designed swirls.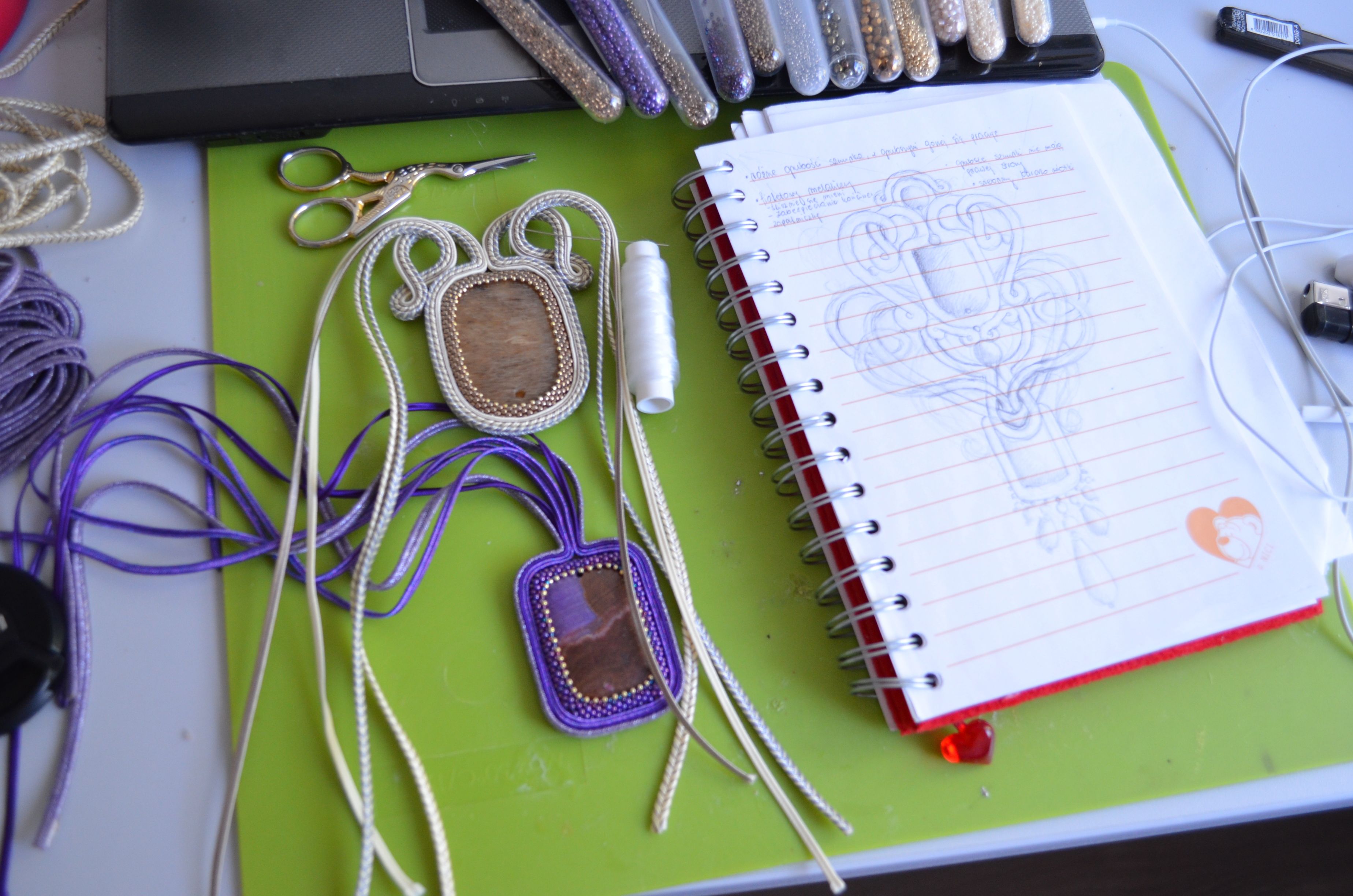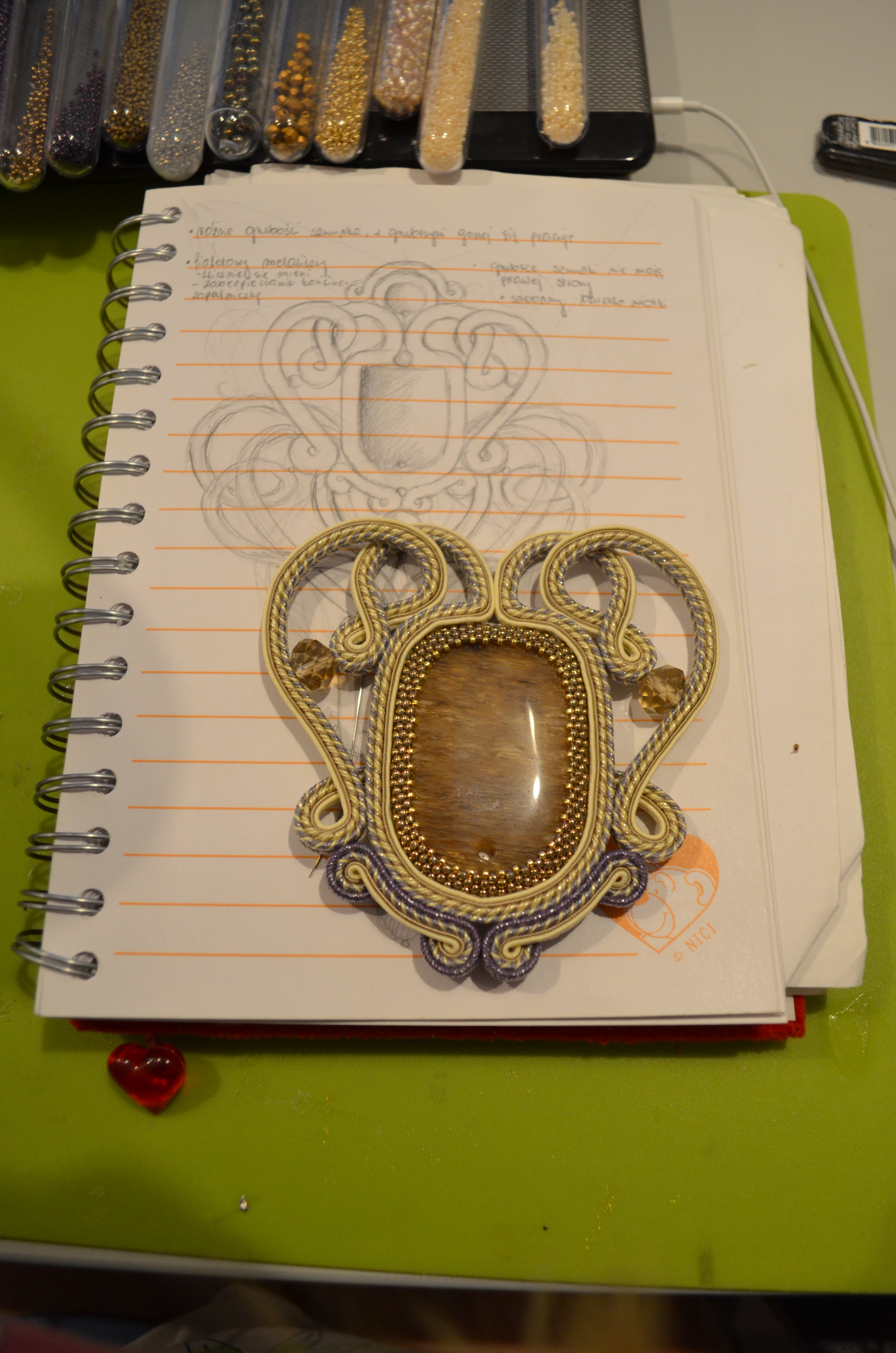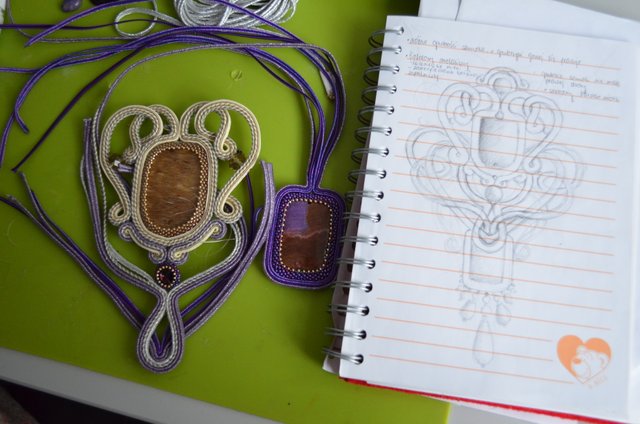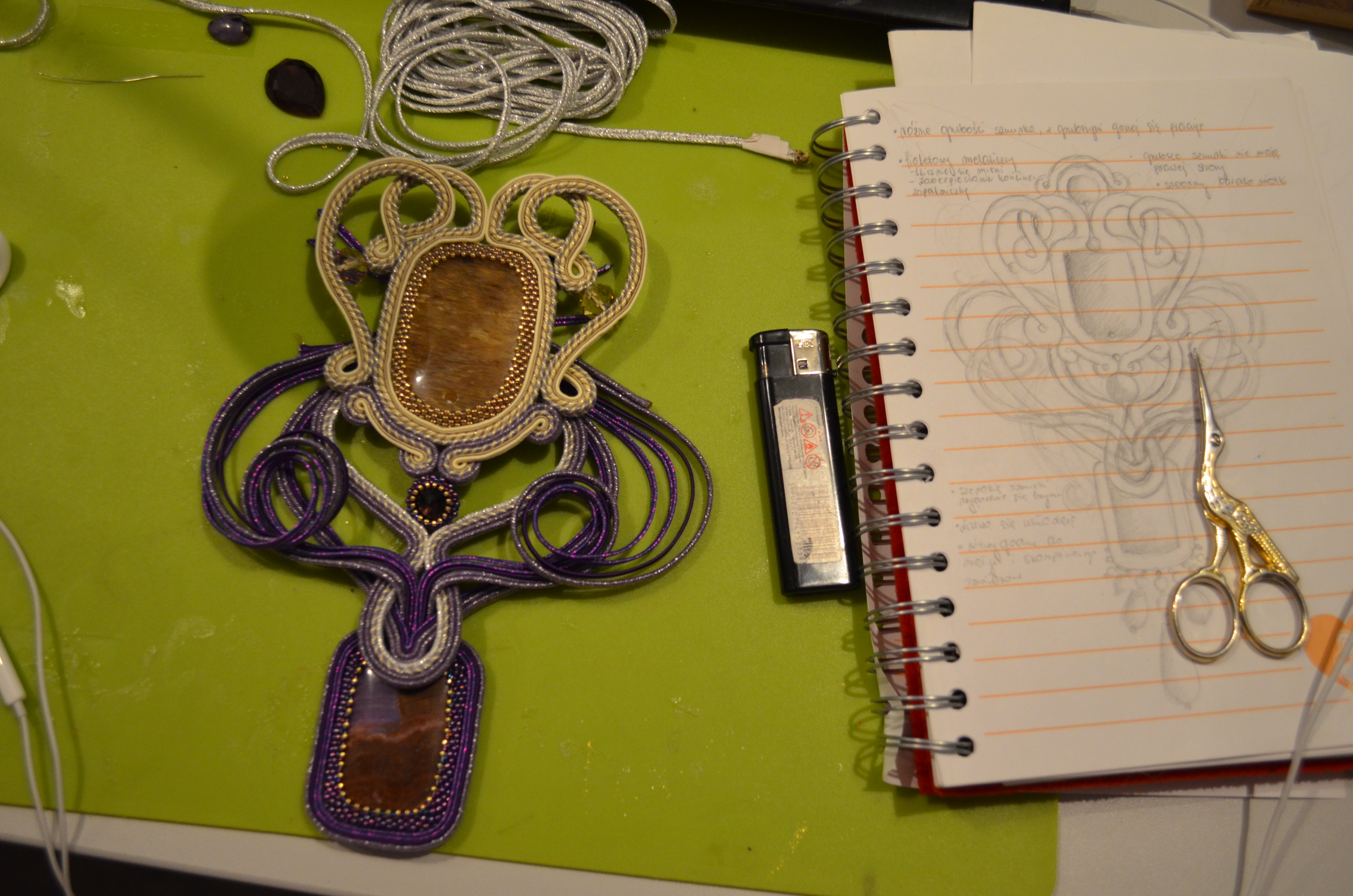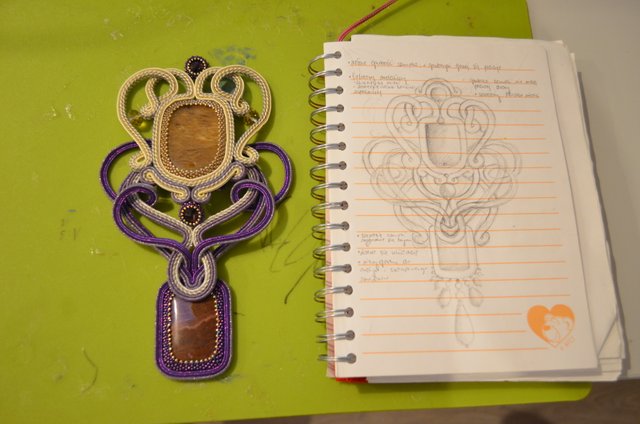 When the elements are already joined, I complete the compositions with successive layers of connected cords or secondary minor parts.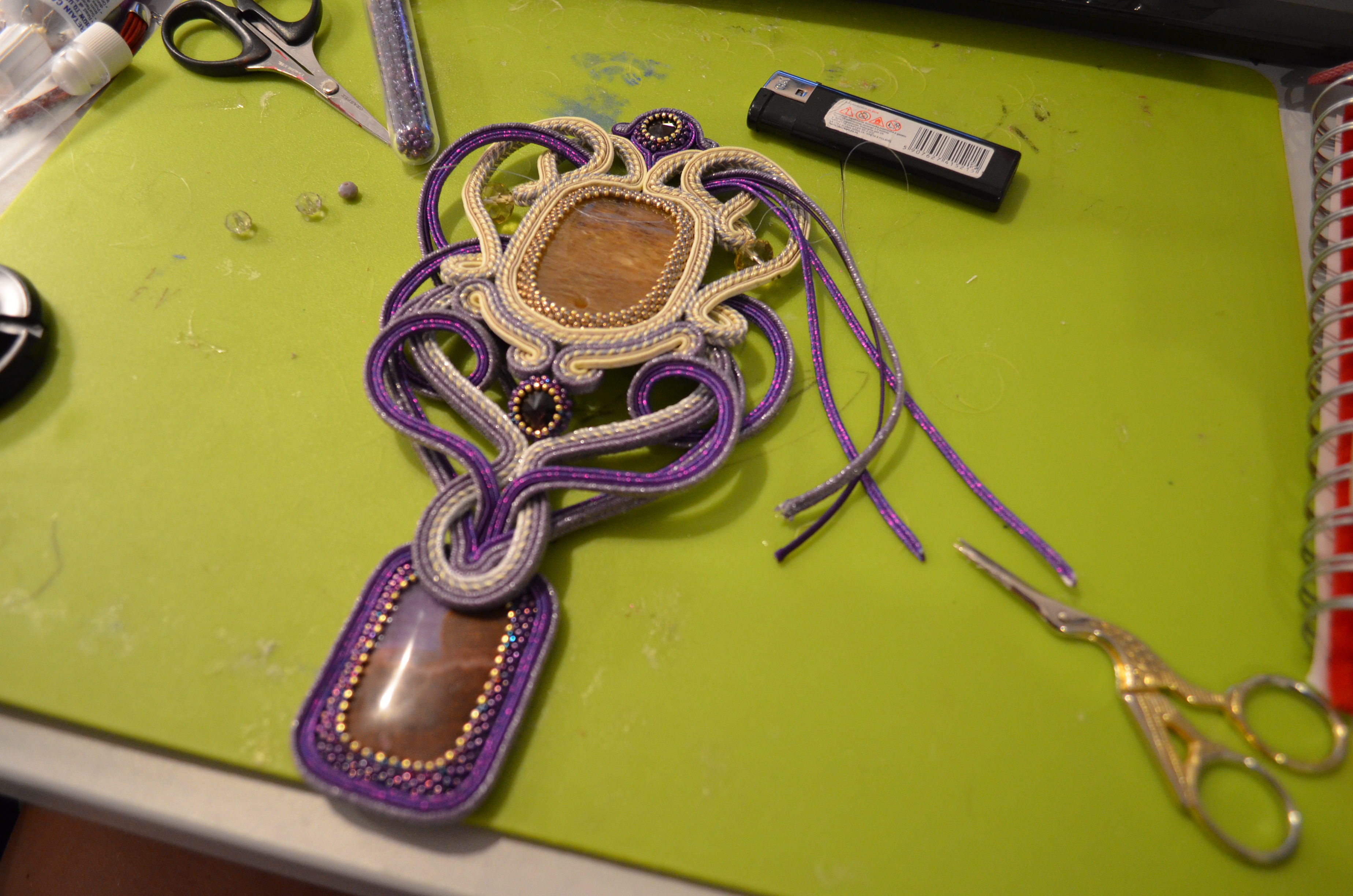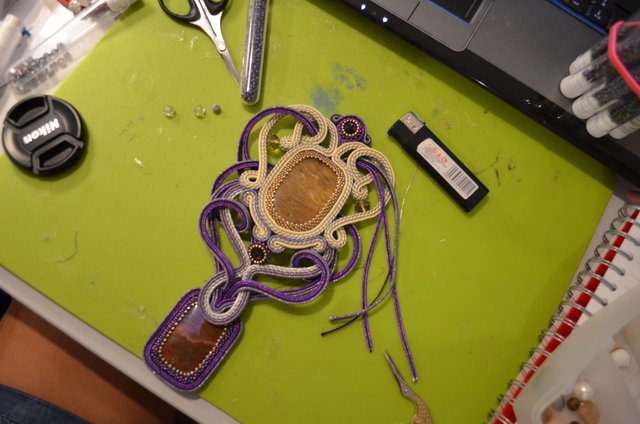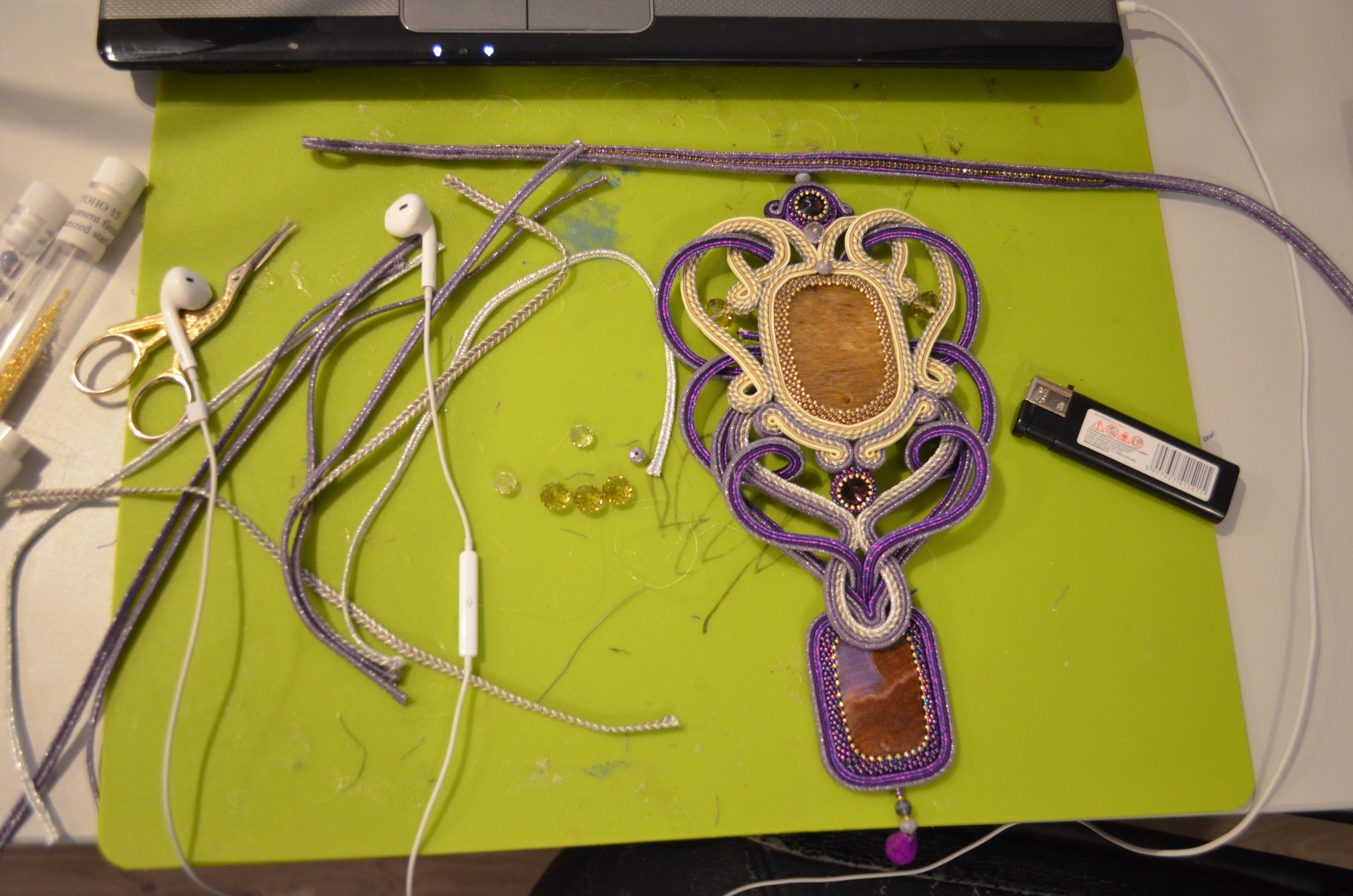 At the end of the whole work, I decorate with hanging stones in the form of drops or tears and I sew the whole thing with a previously made collar with zirconium tape. The back of the work is most often finished with a natural skin, which gives me an aesthetic appearance and is gentle to our body.
I hope that in some part I have brought you closer to the process of creating such jewelry.
The necklace was made about 3 weeks. It is enjoyed by a lady living in Romania.
If you like the article, please write your opinion in the comment.
Best regards Kasia Voitak