Angkor wat - world's largest temple ever built on earth. It is a massive Hindu temple built by kings of Khmer Kingdom. It is 213 meters tall from the ground and surrounded by water from four sides as reservoirs.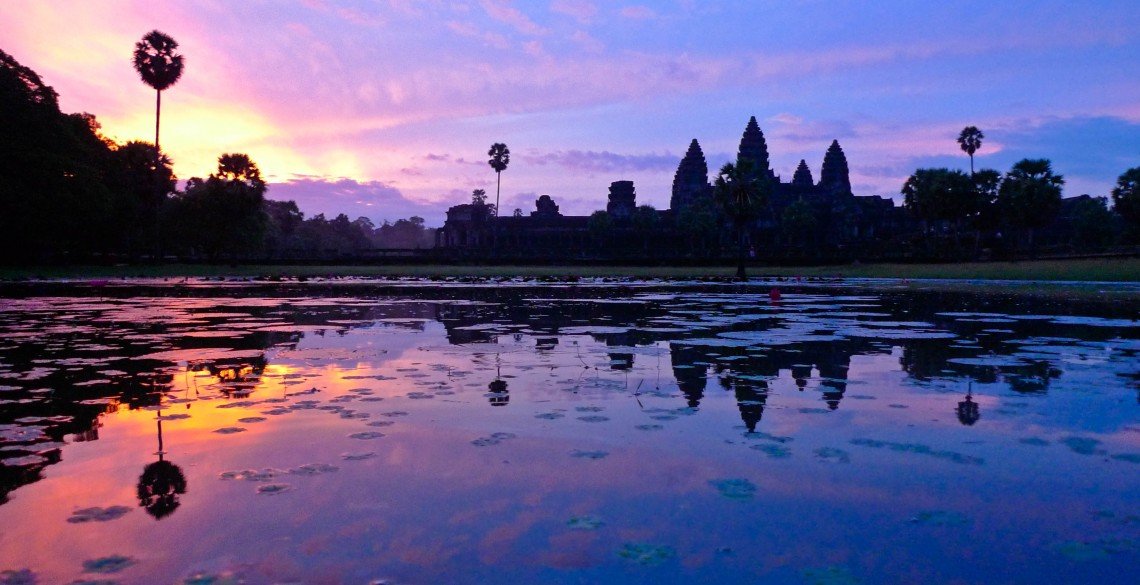 img src - http://www.cityriverhotel.com/slider/702/ cityriverhotel.com
Angkor Wat is a city of temples with more than 700 temples in the city. Lord Vishnu is worshiped in Angkor Wat, we can see stories of Lord Vishnu are craved on the walls of the temple. Later King Jayavarman converted it to Buddhist temple. This structure completed in the 12th century AD. Many archeologists believe it was built in just 35 to 40 years.
It was built with heavy stone without using mortar. I'm still surprised that how did they lift such a heavy block and setting them on top of 200 meters with perfection, amazing engineers of ancient times. They not only set them to the massive structure but marvelous galleries on walls of temple craved magnificently.
Cambodia country is known for this mega structure and other 700+ temples which were made possible by Khmer king Suryavarman II to show the architectural skill of engineers in ancient times.
I drew two flat images of Angkor Wat in Inkscape.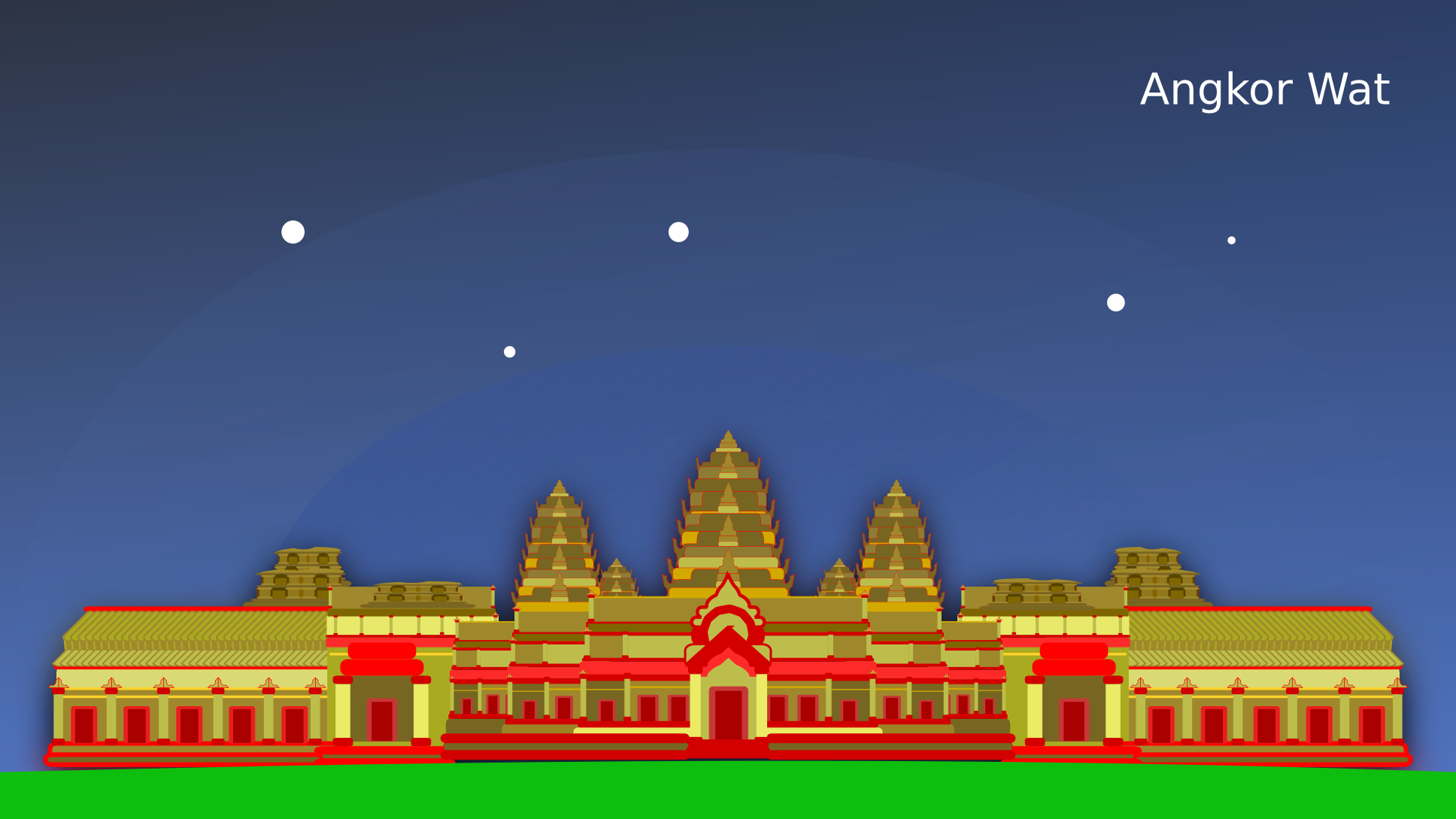 here it is sunset view of Angkor Wat.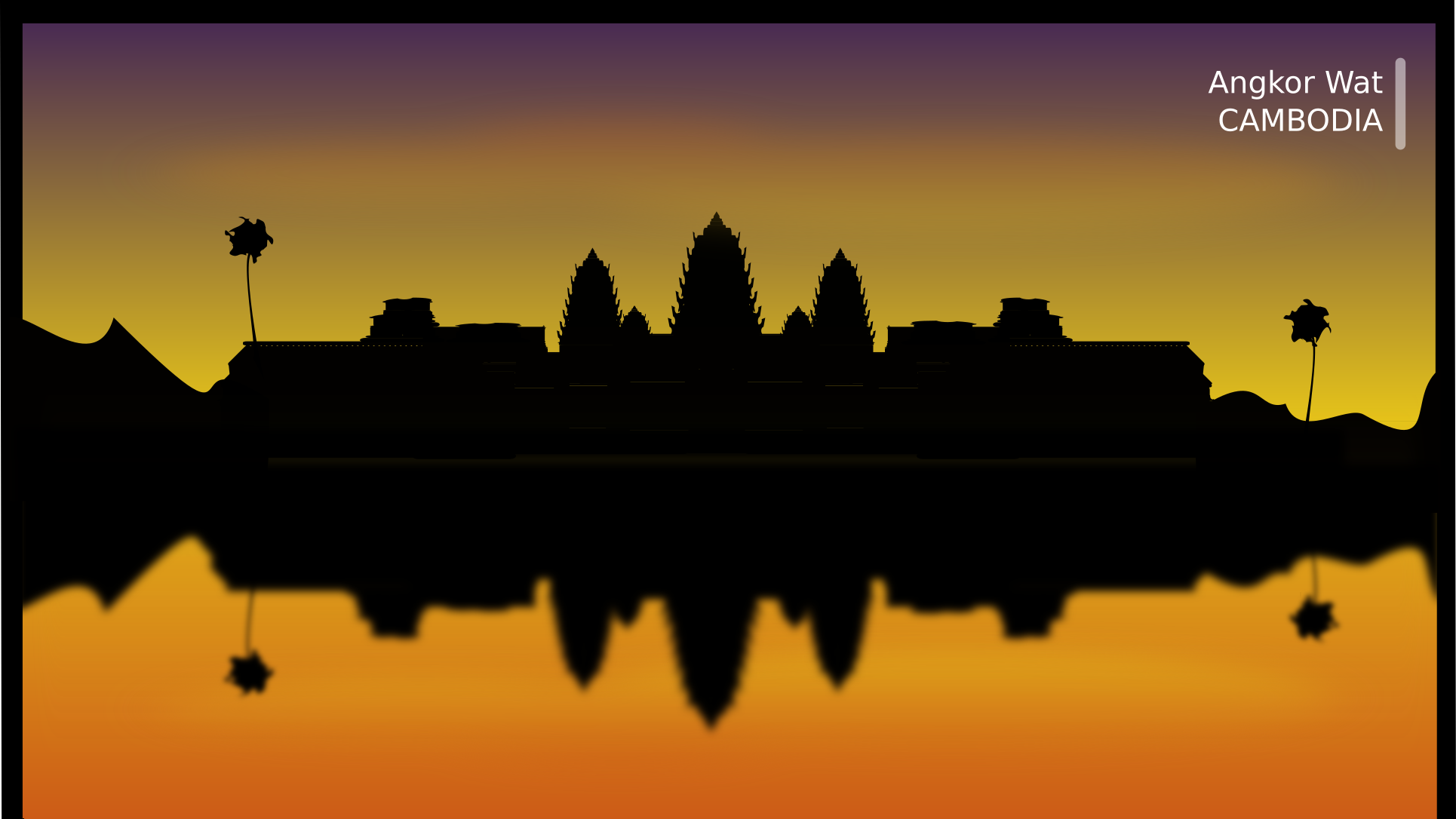 If STEEM and cryptocurrency will boom as it did in 2017. I would like to visit ANGKOR WAT.
-Vinr