Torre vigía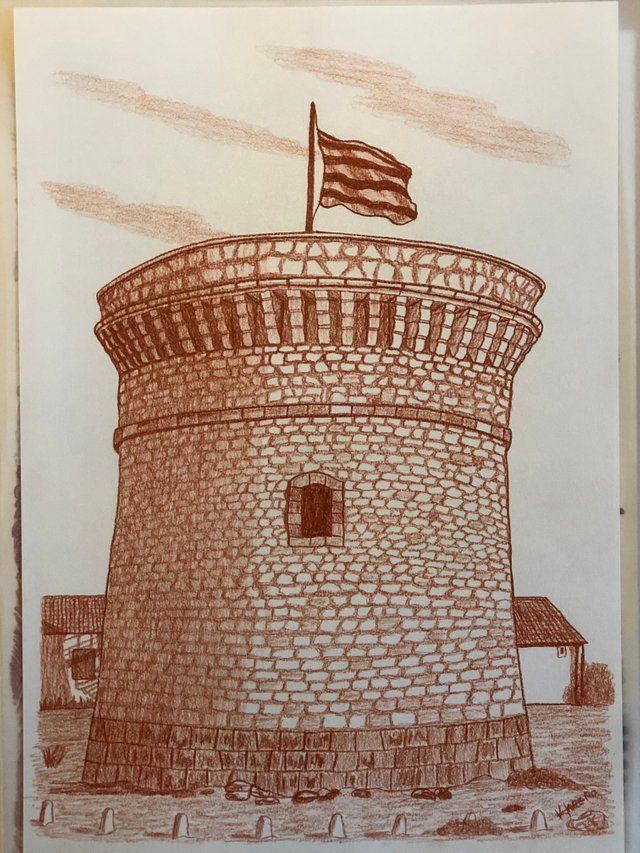 Hola steemit, hoy os traigo un dibujo de una parte de la historia de Alicante durante la época medieval, se trata de una red de Torres Vigía.
Hello Steemit, today I bring a picture of a part of the history of Alicante during the medieval period, this is a network of watchtowers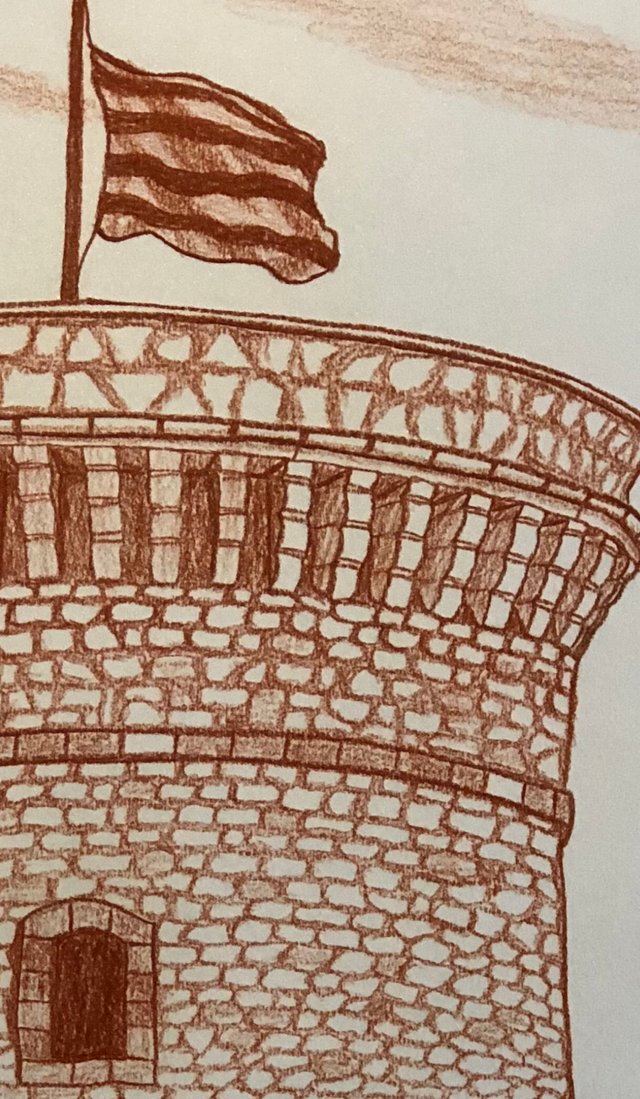 Concretamente esta Torre se encuentra en un pueblecito costero cercano a Alicante, se trata de El Campello dedicado a la pesca, está se reconstruyó hace unos años, es una de las mejores conservadas.
Specifically this tower is located in a coastal village near Alicante, this is the Campello dedicated to fishing, is rebuilt a few years ago, is one of the best preserved.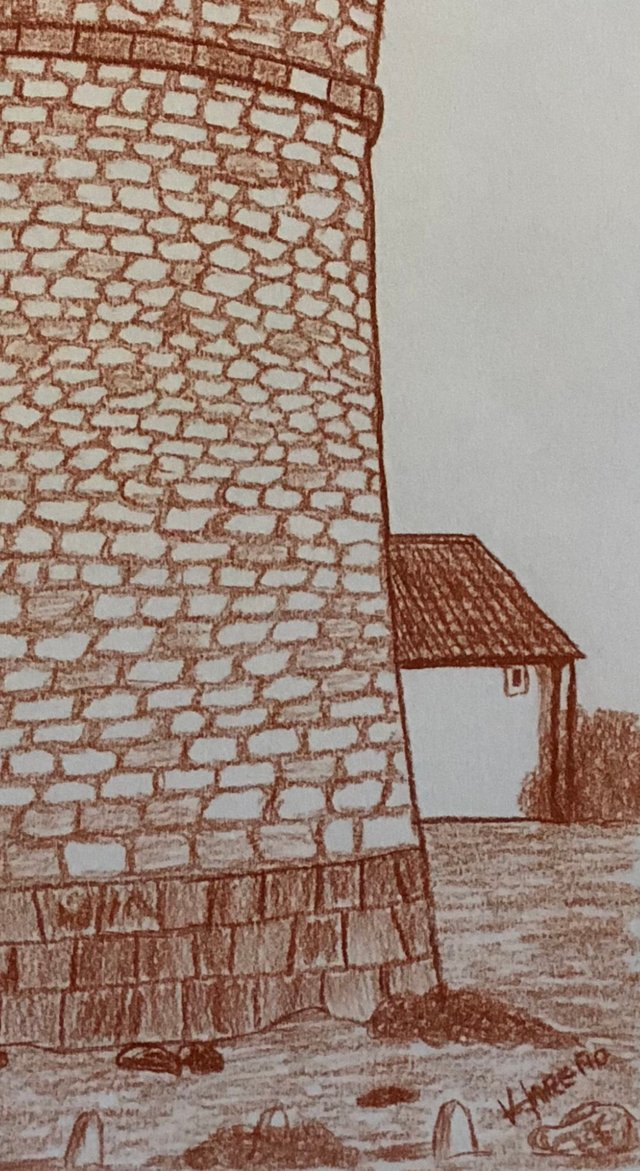 Era una red de torres a lo largo de la Costa y hasta la huerta de la capital, cuya misión era la de avisar mediante señales con fuego del ataque de piratas Turcos que hacían incursiones a menudo a los pueblos costeros, se prolongaba casi hasta Denia.
It was a network of towers along the coast and to the orchard of the capital, whose mission was to warn by signals with fire from the attack of Turkish pirates who often made incursions to coastal villages, lasted almost to Denia.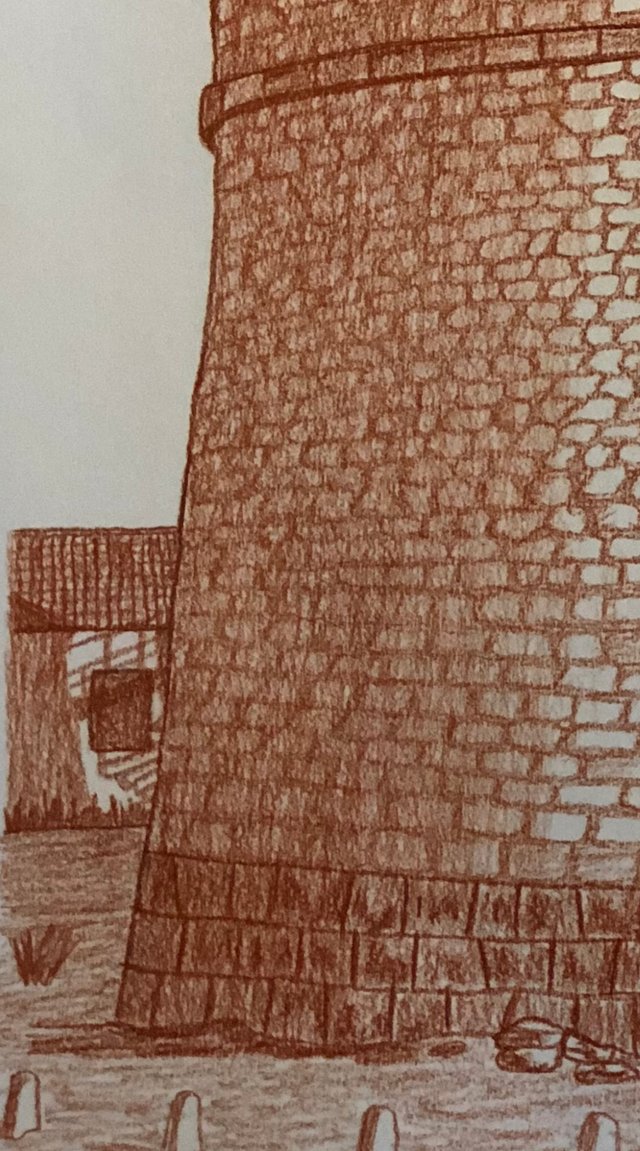 La dotación de la Torre solía variar entre 5 o 10 soldados que eran los encargados de avisar a la población de los posibles ataques, las Torres de la Huerta solían ser más grandes y albergaban una dotación mayor de soldados para poder hacer frente a los ataques piratas.
The tower's endowment used to vary between 5 or 10 soldiers who were in charge of alerting the population of possible attacks, the orchard towers used to be larger and housed a greater endowment of soldiers in order to cope with the pirate attacks.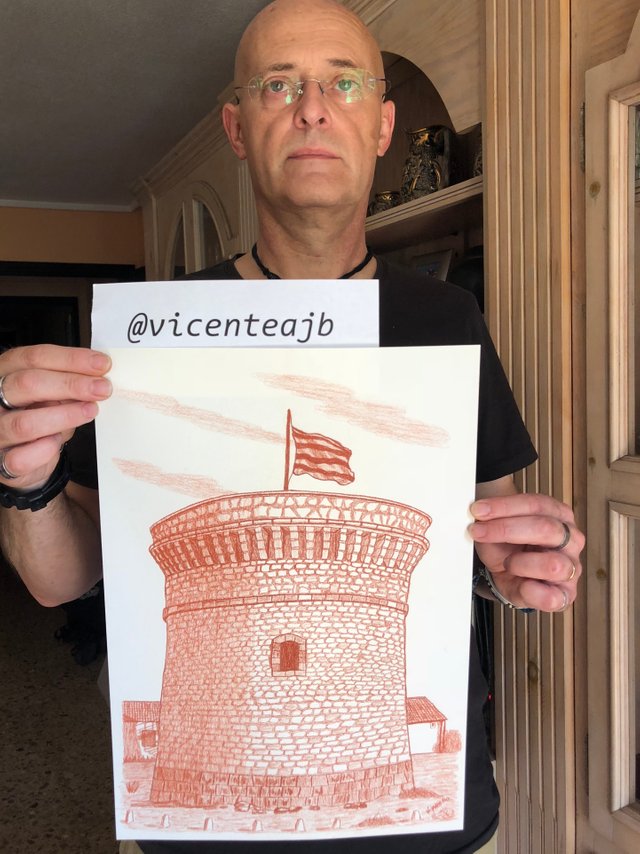 Los materiales que utilice
Medidas papel mediano 45X32
Lápices de Faber Castell color Sanguina
Lápiz de grafito 2H
The materials you use
Measures medium Paper 45X32
Faber Castell Sanguine Color pencils
Graphite Pencil 2H