Tapia de Casariego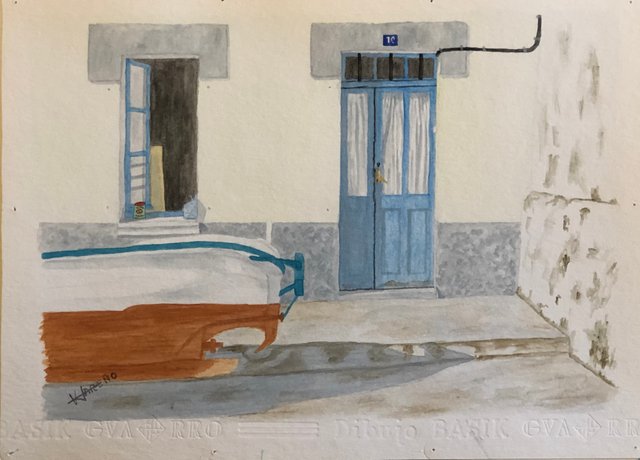 Hola steemit, en esta ocasión os traigo una acuarela de un pueblecito típico pesquero del Norte de España, concretamente del Principado de Asturias, lugar en el que estuve viviendo durante los años de infancia y adolescencia.
Hello Steemit, this time I bring you a watercolor of a typical fishing village of northern Spain, specifically the Principality of Asturias, where I was living during the years of childhood and adolescence.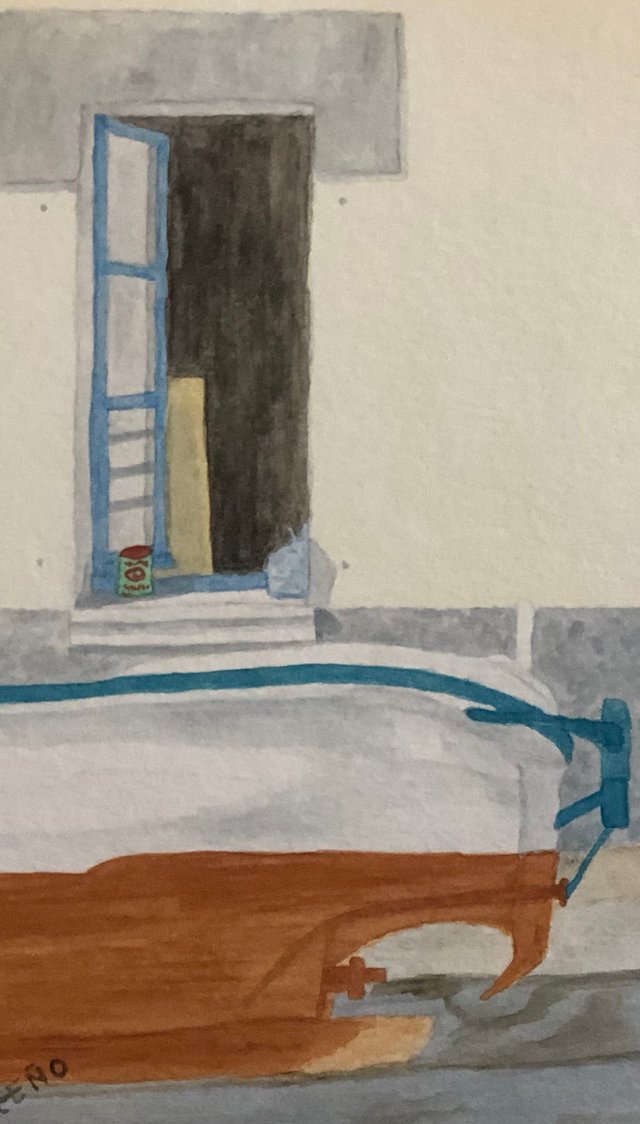 Es Tapia de Casariego, un pueblo que visitamos varias veces en el tiempo que estuvimos viviendo en Asturias hace ya más de 40 años, en esos años su economía se basaba en la pesca con el paso de los años ha crecido y se ha hecho bastante turístico aunque conserva su esencia de pueblo pesquero.
It is Tapia de Casariego, a village that we visited several times in the time we were living in Asturias more than 40 years ago, in those years its economy was based on fishing over the years has grown and has become quite touristy but retains its essence of pue Fishing block.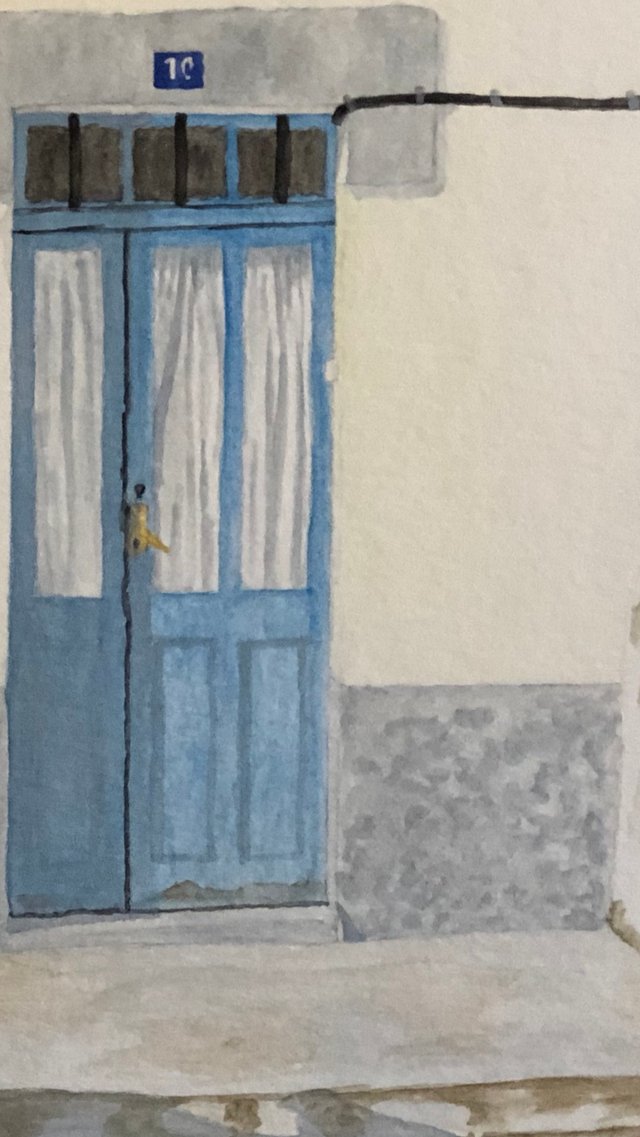 La pinte hace 28 años y fue de una fotografía de las que hacía mi padre por los lugares que visitábamos, es un rincón del pueblo y estaban arreglando una barca de pesca, practica habitual para pintarlas y quitar los pequeños moluscos que se pegan a la madera.
I painted it 28 years ago and was a photograph of what my father did for the places that visited, is a corner of the village and were arranging a fishing boat, practice to paint and remove the small molluscs that stick to the wood.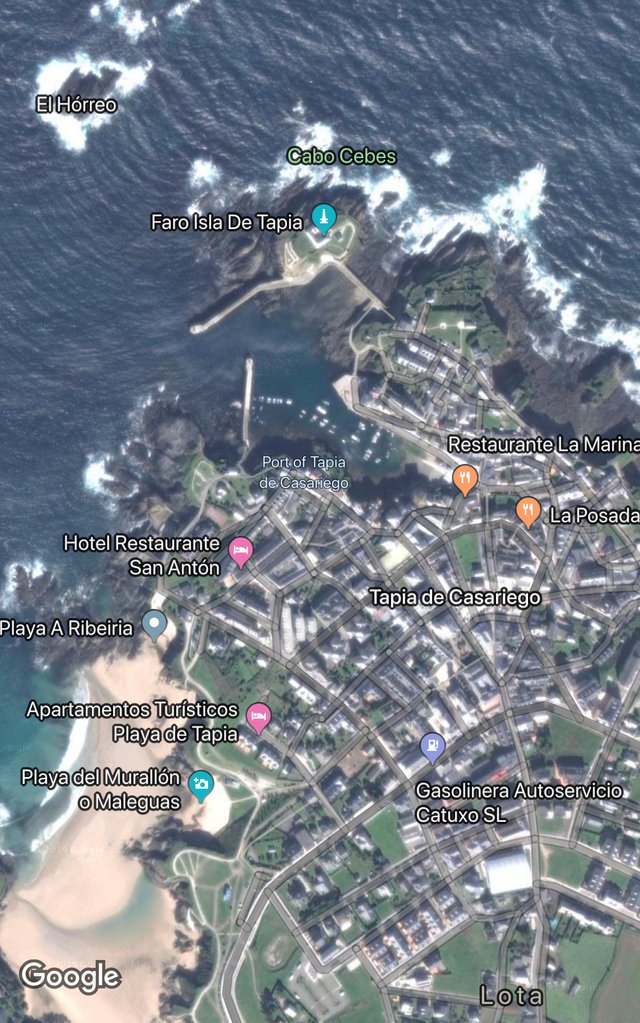 He puesto esta imagen para que se vea su ubicación ya que es un entorno precioso con sus playas y acantilados cercanos para pasear y disfrutar de la naturaleza.
I've put this captured image of Google Maps to make it look its location as it is a beautiful setting with its beaches and nearby cliffs to walk around and enjoy nature.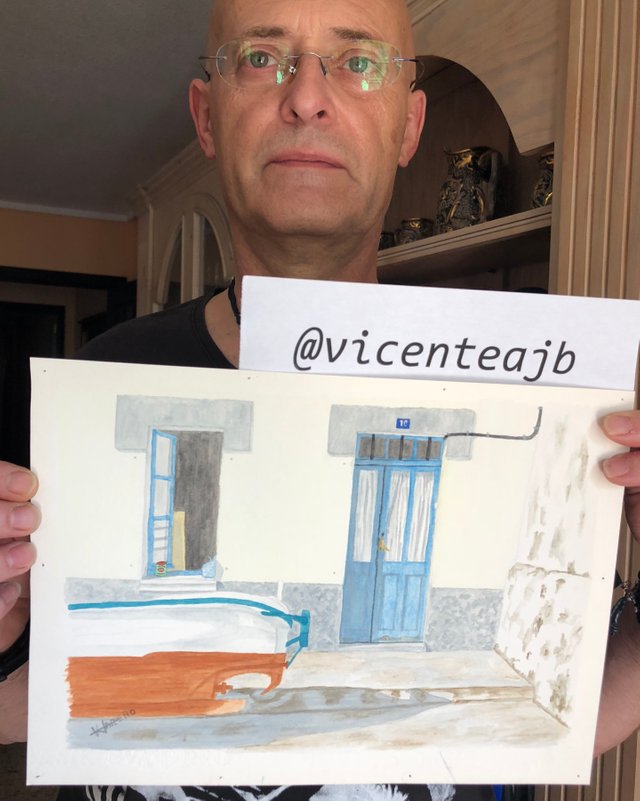 Espero que os guste esta pequeña aportación de mis vivencias.
• Lápiz grafito H2
• Lamina Guarro de 300 grms grano fino 32X24
• Acuarelas Van Gogh de pastilla dura
• Pinceles Rembrant de pelo de Marta
I hope you like this little contribution of my experiences.
• H2 Graphite Pencil
• 300 Grms fine-grained piggy plate 32X24
• Van Gogh watercolors of hard pill
• Rembrandt brushes of Martha's hair