Buen día steemits, hoy os traigo un dibujo de mi perrita Katy, como ya puse en otro post anterior es adoptada, ya que la iban a llevar a una protectora de animales pero la vio mi mujer y ya supo que esa perra era nuestra.
Good day steemits, today I bring a picture of my dog Katy, as I put in another post is adopted, as they were going to take a protector of animals but saw my wife and knew that the dog was ours.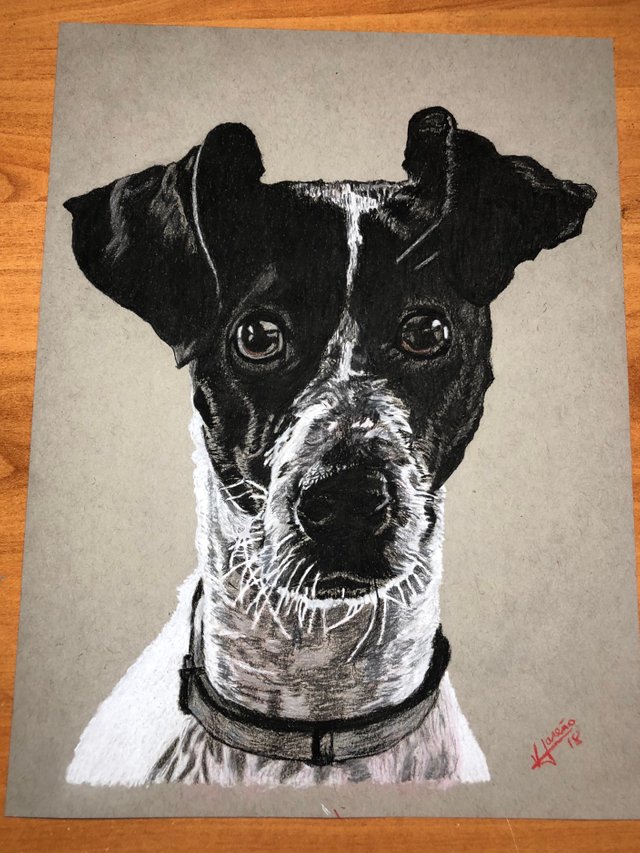 Fue adoptada por el vacío que dejaron nuestros 2 perros cuando fallecieron, el padre por viejo y su hijo por causas que no saben ni los veterinarios, y tanto mi hija como mi mujer querían otro perro.
It was adopted by the emptiness left by our 2 dogs when they died, the father by old and his son for reasons that do not know the veterinarians, and both my daughter and my wife wanted another dog.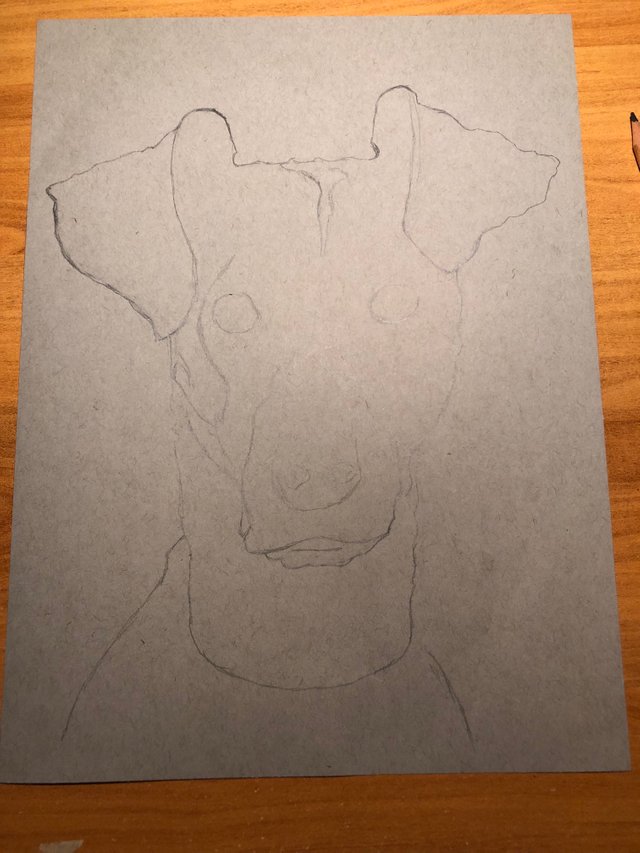 Y la verdad ha sido una de las mejores acciones que hemos hecho, es una alegría verla saltar correr y venir a saludarte cada vez que llegamos a casa.
And the truth has been one of the best actions we've done, it's a joy to see her jump run and come and greet you every time we get home.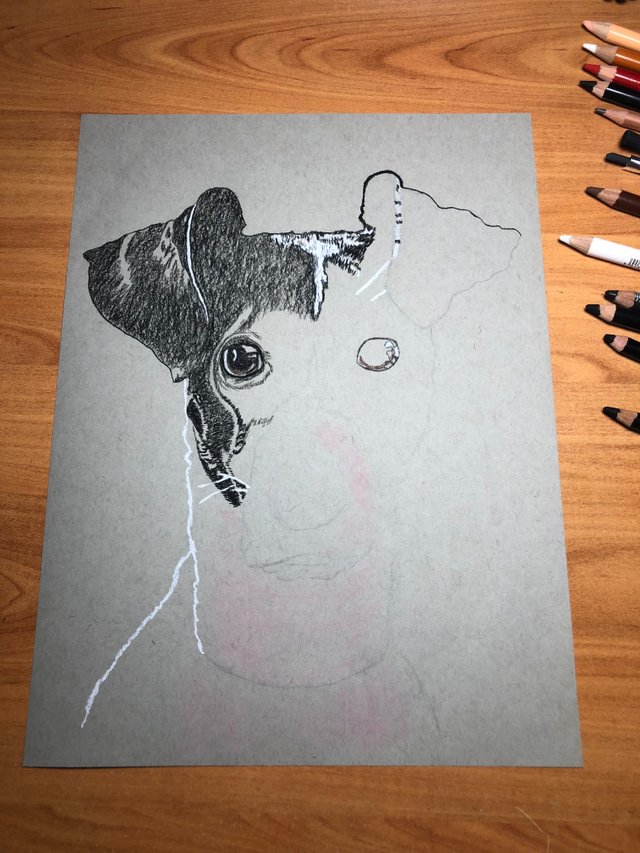 Va a cumplir 2 años y a veces se hace muy empalagosa ya que solo piensa en jugar y salir a correr por el Castillo de Santa Bárbara, que lo tenemos enfrente de casa y hay unas buenas pinadas y senderos para recorrer y pasear por ellos.
It will be 2 years and sometimes it becomes very cloying because it only thinks of playing and go for a run through the castle of Santa Barbara, which we have in front of home and there are some good pines and trails to walk and walk through them.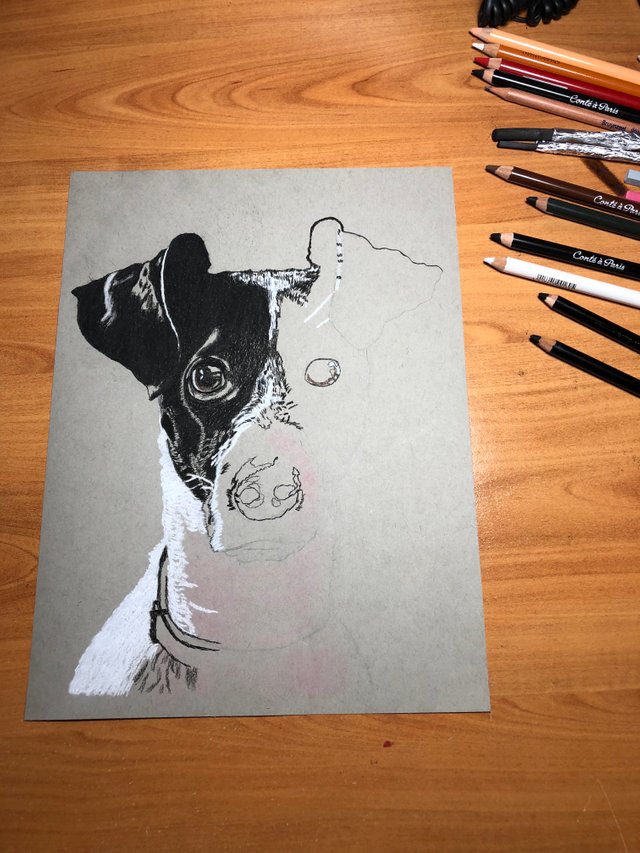 No se lleva muy bien con una pareja de agapornis que tenemos, que me los dio mi hermana que los suyos le criaron y como mi hija es una enamorada de los animales se empeñó en traerlos a casa, al ser muy escandalosos Katy se pone muy nerviosa, ya que es una mezcla de Bodeguero Andaluz con Pointer o sea de caza y lo lleva fatal jajajajajaja.
does not get along very well with a pair of Agapornis that we have, I gave them my sister that theirs raised him and as my daughter is a lover of animals was pawned to bring them home, being very scandalous Katy gets very nervous , as it is a mixture of Andalusian winemaker with Pointer or game and it takes fatal Jajajajajaja.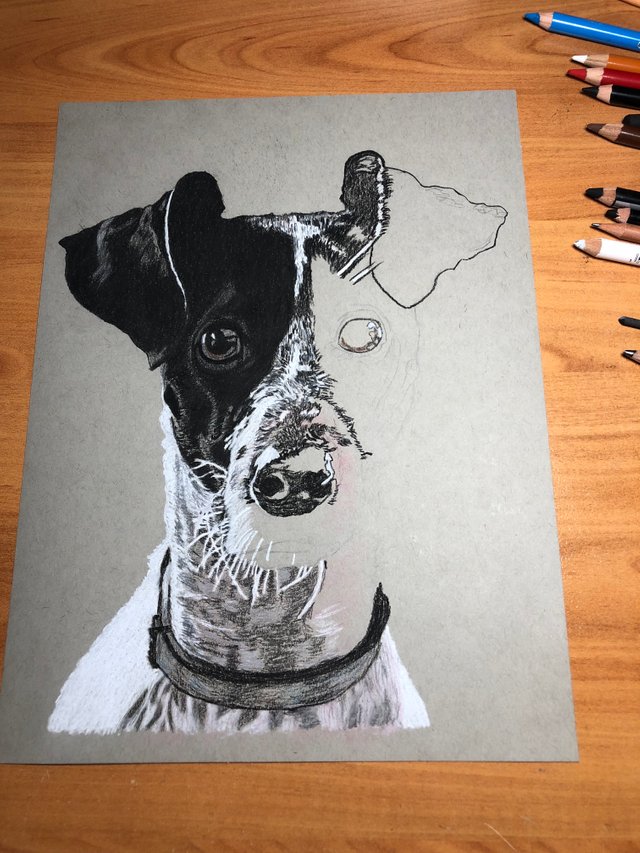 Pero nos tenemos que acostumbrar todos a esta nueva etapa de nuestras vidas, poco a poco se está haciendo a la nueva convivencia, no le queda más remedio.
But we must all get used to this new stage of our lives, little by little is being done to the new coexistence, has no choice.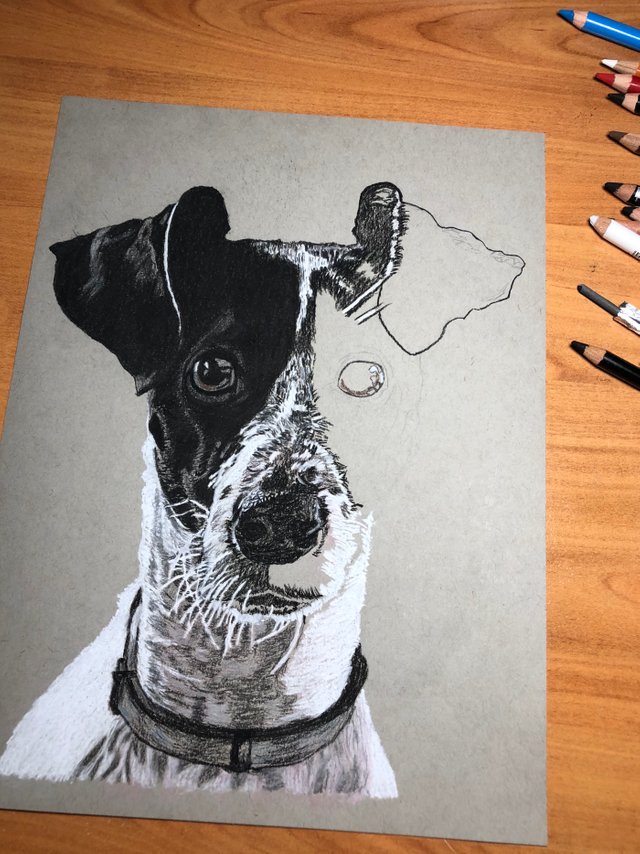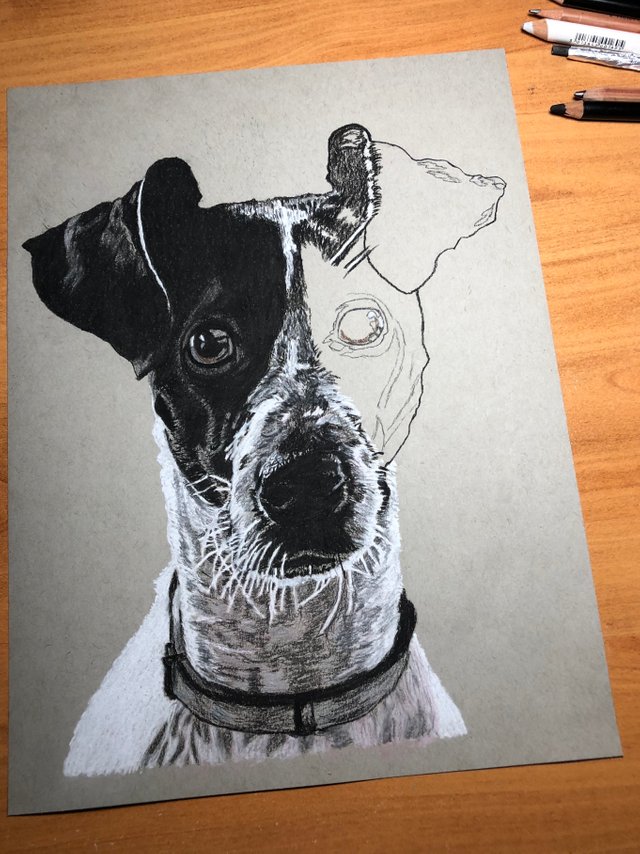 Estos días que he cogido las vacaciones está muy extrañada, por verme todo el día en casa y a la vez muy contenta, no se separa de mí en ningún momento, hasta cuando voy a la ducha se quiere meter conmigo jajajajajaja.
These days I've taken the holiday is very strange, to see me all day at home and very happy, not separate from me at any time, even when I go to the shower wants to mess with me Jajajajajaja.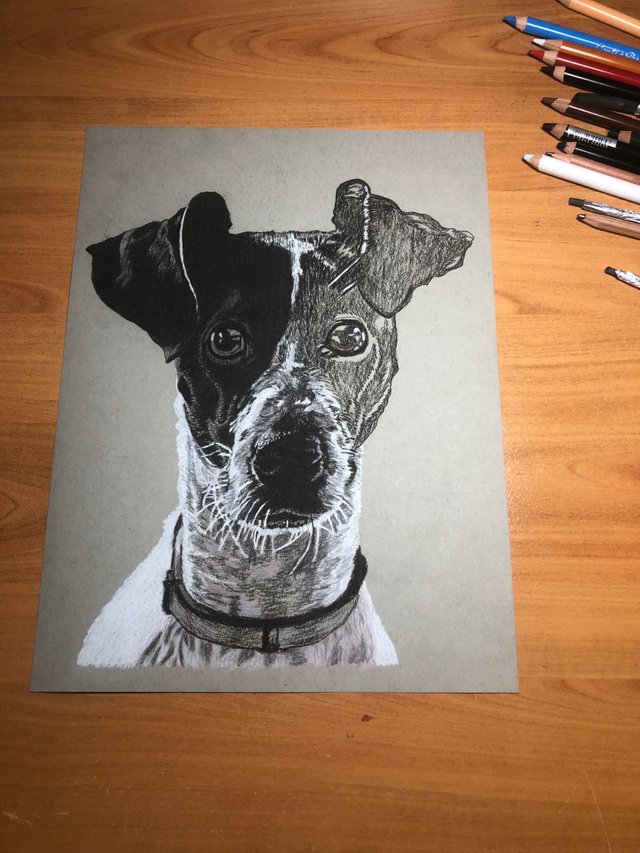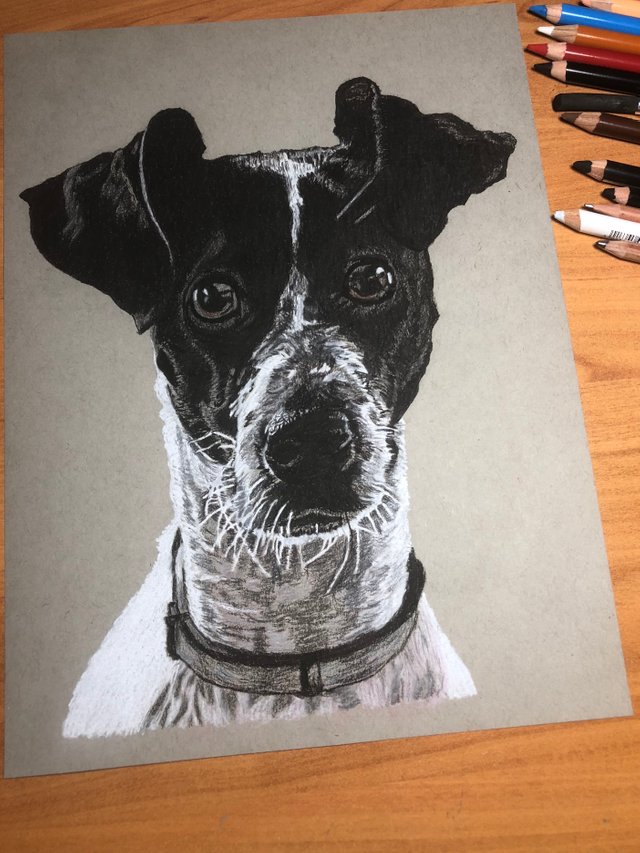 Materiales que he utilizado:
Lápices de carbón
Lápices de carbón en colores
Lápiz de grafito 2H y 8HB
Lámina de papel 30,5X23 118 grms gris
Materials I've used:
Charcoal pencils.
Charcoal pencils in colors.
Graphite pencil 2h and 8HB.
Paper Foil 30, 5X23 118 grms Grey.
Y aquí os la dejo en el dibujo y al natural.
And here I leave it in the drawing and the natural.