Hello, friends! Today I will show you a view of winter Tallinn, which I painted on one of the recent online webinars. I've been there once, and I've only been there one day. I like this view from the hill to the old town, the tower and the bay. I saw the theme of the webinar and was happy. My collection of watercolor cities is increasing.
I tried a new technique - I used flat brushes. But I hope you like the result. Roofs of houses look chaotic and abstract.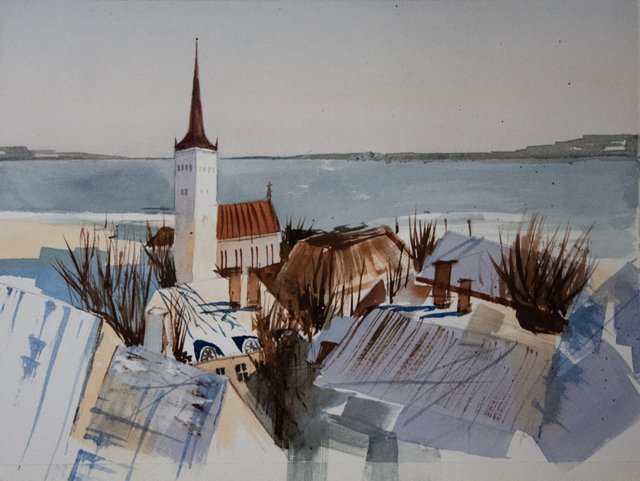 I made a pencil sketch. I drew the horizon line, the tower and the roof lines.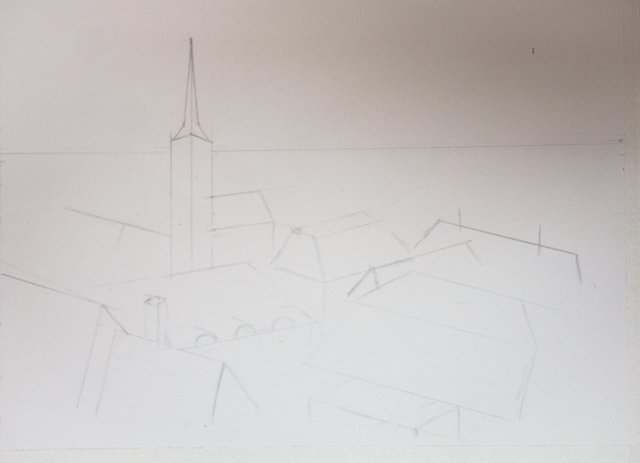 I started painting the sky and the bay. I used a pale mixture of blue, yellow and pink colors for the sky. I used darker shades of blue for the Bay.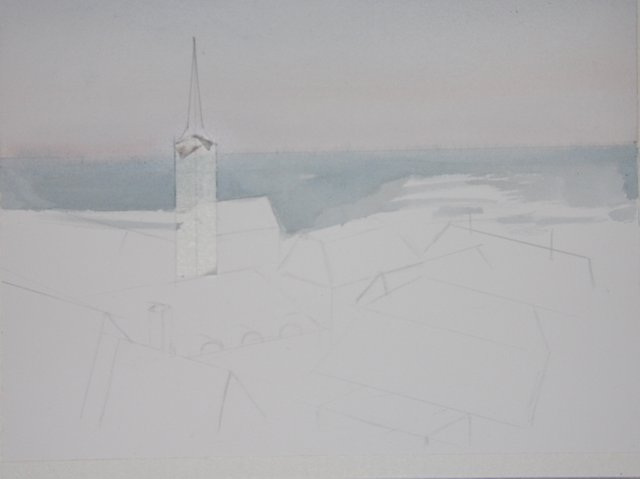 I took a flat brush and applied light yellow strokes on the sunlit places of houses and roofs.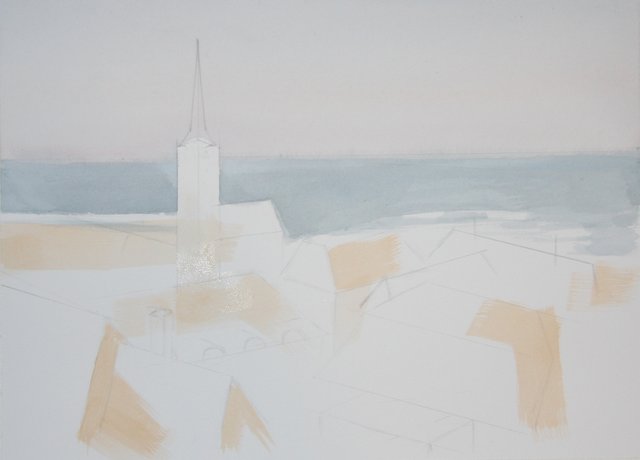 I took a wider flat brush and applied blue strokes to the roofs of the houses. Abstract picture, but I hope that then everything will look good.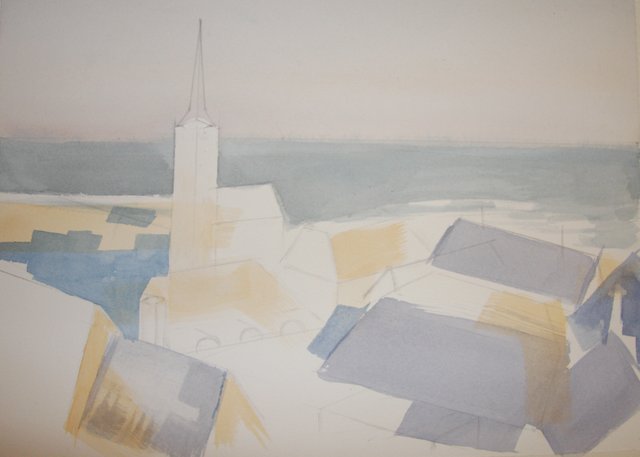 The next step I began to paint the tower, the roofs of houses. I used a brighter reddish-brown color. I also started drawing trees and blue shadows from them on the roofs of houses.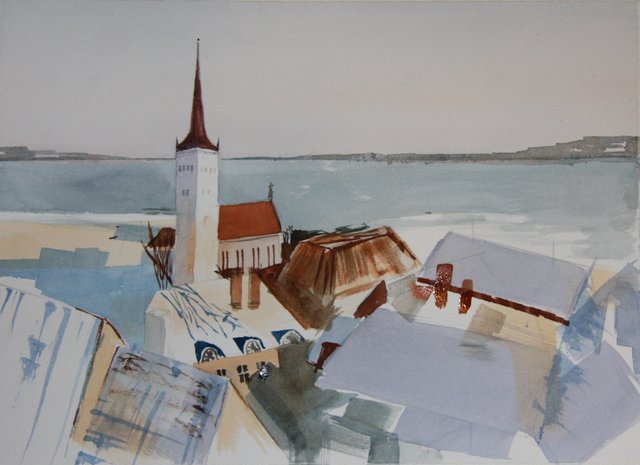 Lots of chaotic brush strokes and my painting is finished!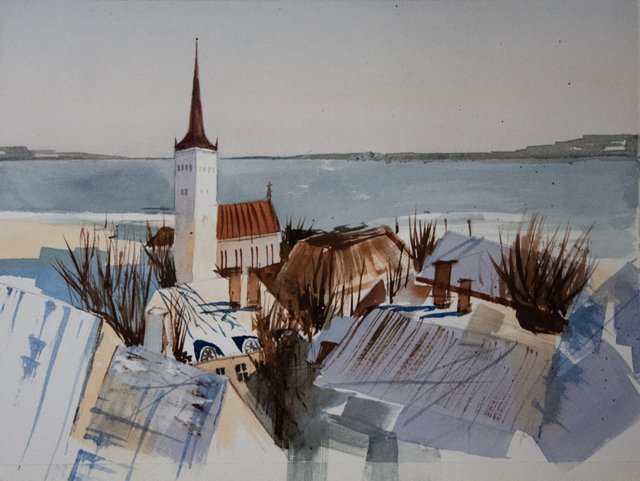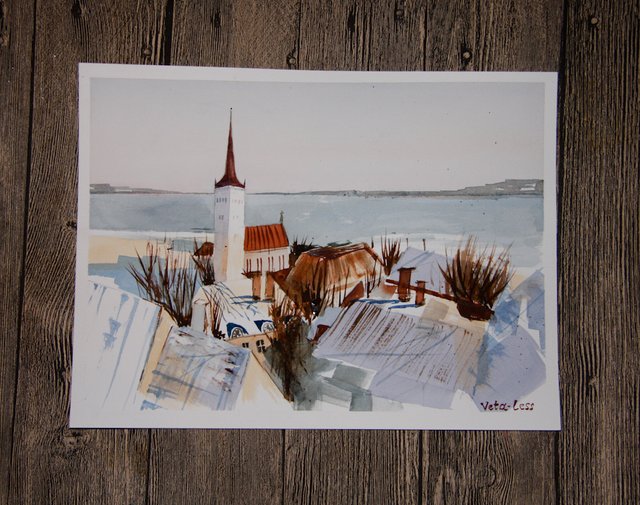 GIF process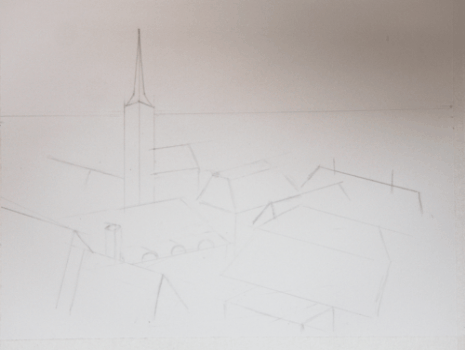 The drawing is made on the basis of MK https://kalachevaschool.ru/
Сheers
Veta