Musical Projects And The Art Associated With Them
Hello everyone!
I hope you all are well, I know everyone is under a bit of stress across the globe at the moment.
I thought I would share some news and work from my recent musical endeavor that I have been working on.
I am very excited to announce that I have an album coming out in April through Folkvangr Records. I have been a fan of this label for quite some time and I am ecstatic that they picked up my album for release!
So the album that is going to be released is called "The Unwakeable Dream". The project, or "band", is called Feather. Though I say it is a band I am the sole member/writer/performer of the project.
The music style is somewhere between Dungeon Synth and Dark Ambient music, though this project is less "dark" than others in those categories. Think of a mix between the soundtrack of the orignal Dark Crystal movie and Dune. It's... kind of somewhere in there.
Anyway, this album is going to be released on cassette for the physical format (you will also be able to download it digitally through Bandcamp, and I am going to try to get it up on Spotify asl well). And yes! Cassettes are making a comeback just like vinyl. Who woulda thought?
Here is the artwork for the front and back of the cassette JCard: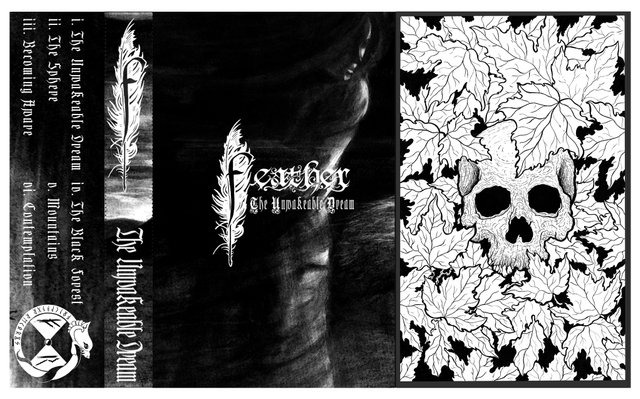 The drawing of the woman and the goat is a piece I did in college. It was a sort of experimental assignment for using a collage of photos to create a composition. It was a rather large drawing, so I held on to it all of these years. As I was trying to figure out what I should create for this album cover this one just seemed to fit the mood right, and I am finally getting some use out of it!
While digging around in my old photo files I was actually able to find the progress shots I took while I was still in school. This would have been in the fall and winter of 2011.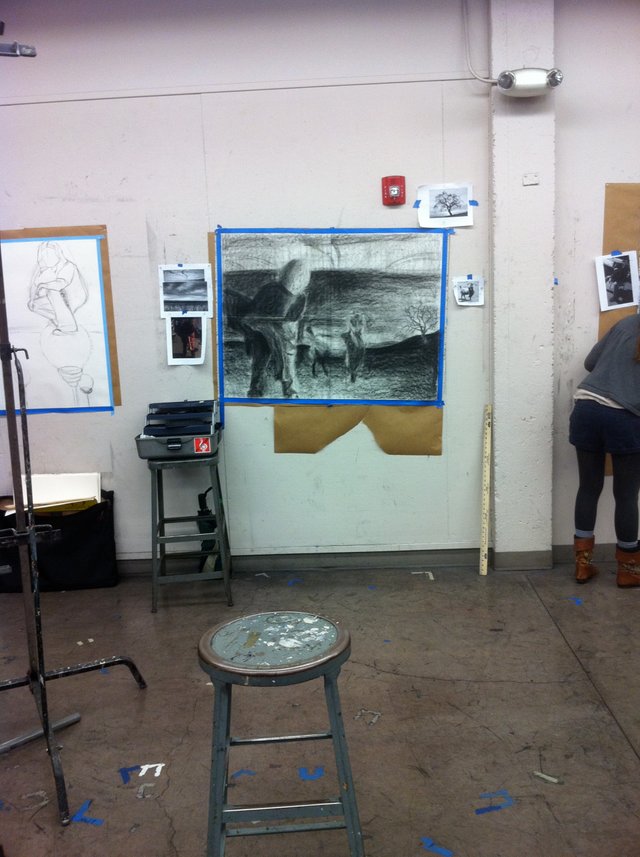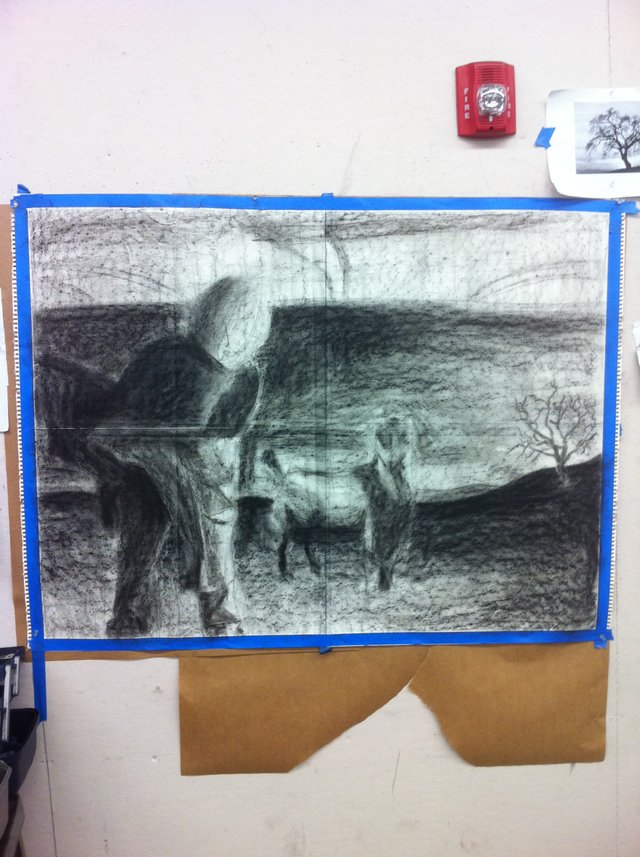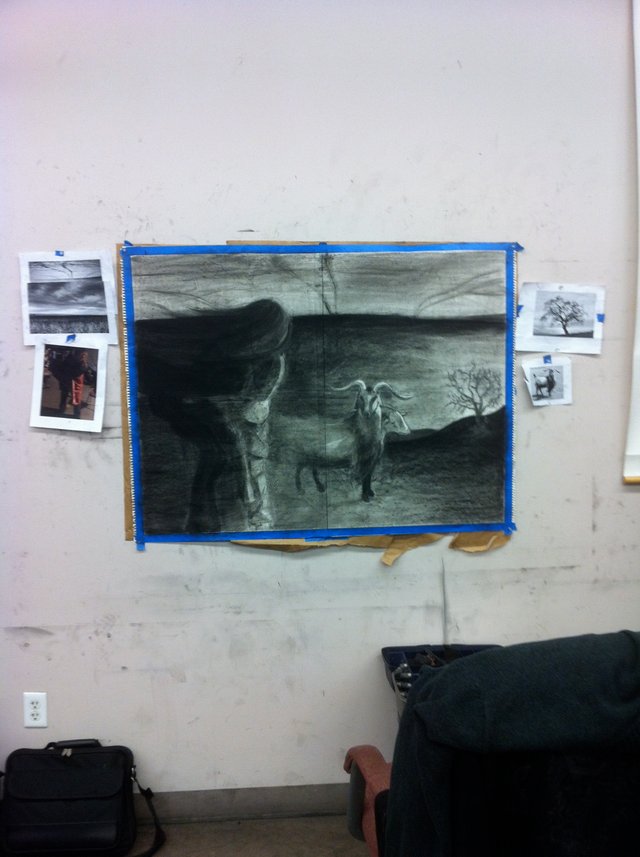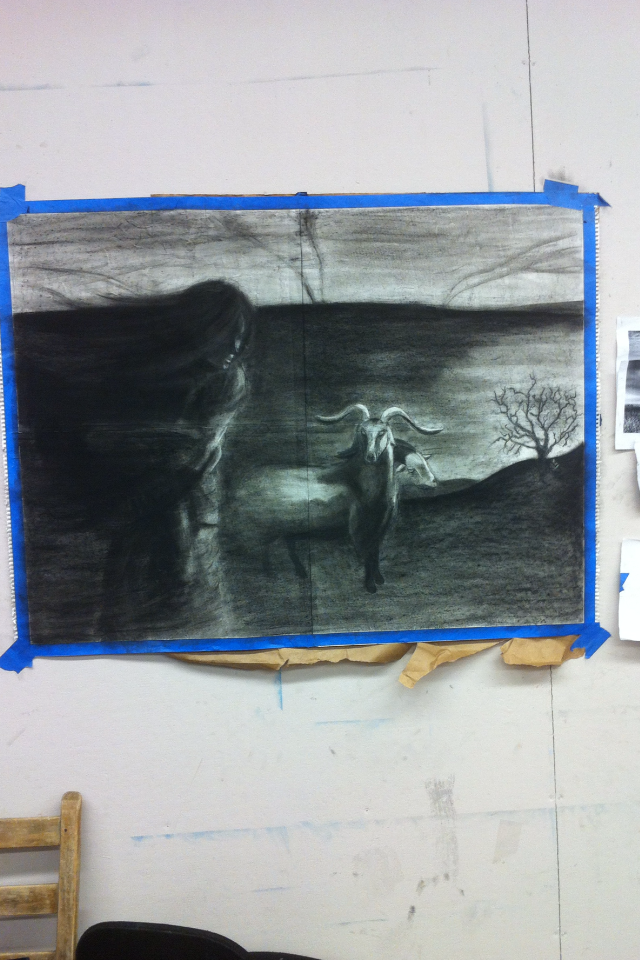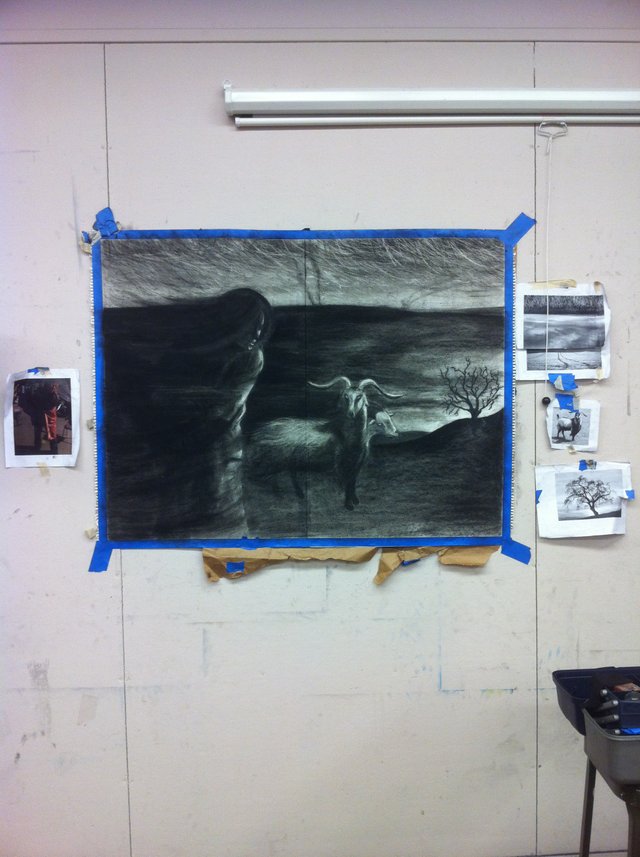 So again, I am happy this drawing has finally found some use!
This album is set to release in April. You can check it out once it is announced, along with checking out a bunch of other amazing bands, at http://www.folkvangrrecords.com/
While I am at it, I am going to share something somewhat secretive with you here as well. So, this first Feather album was finished last fall but due to Folkvanger's release schedule it isn't getting released until April. I actually prefer this as it allows me to get along to the next project or album before the first one is even released. This, hopefully, will allow me to balance creating art/comics and music in the future as I will always have something being released within a 6 month to a year at a time. If possible, I like to be ahead on projects and have the next one at least partially done before the previous one is released.
So I am already about halfway finished with the second Feather album. It has taken on a darker and more metal sound as it was pulled from some experiences I had this last year and explores a bit of what I have developed as my personal philosophy. I am hoping that this second album may get a vinyl release, and if it does this is the rough version of the album cover: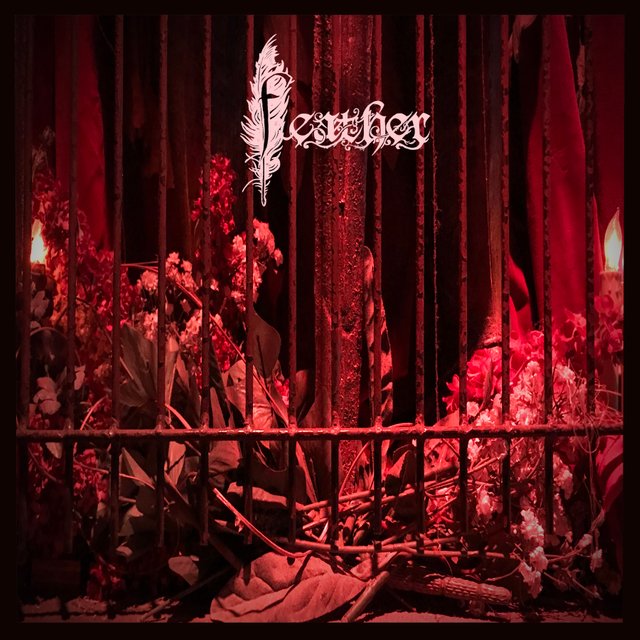 And this would be the cassette JCard: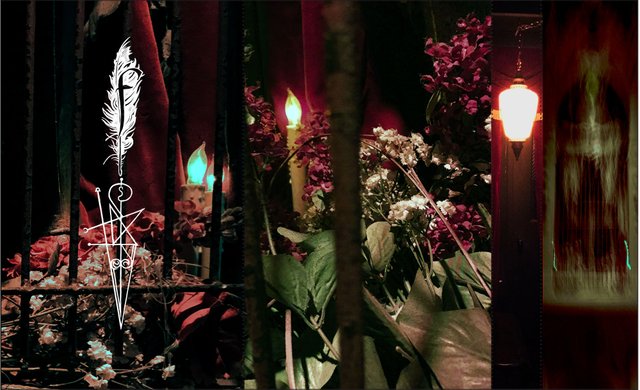 But shhhh, don't tell anyone I showed you this yet!
I hope you all have a great weekend friends.
Cheers!