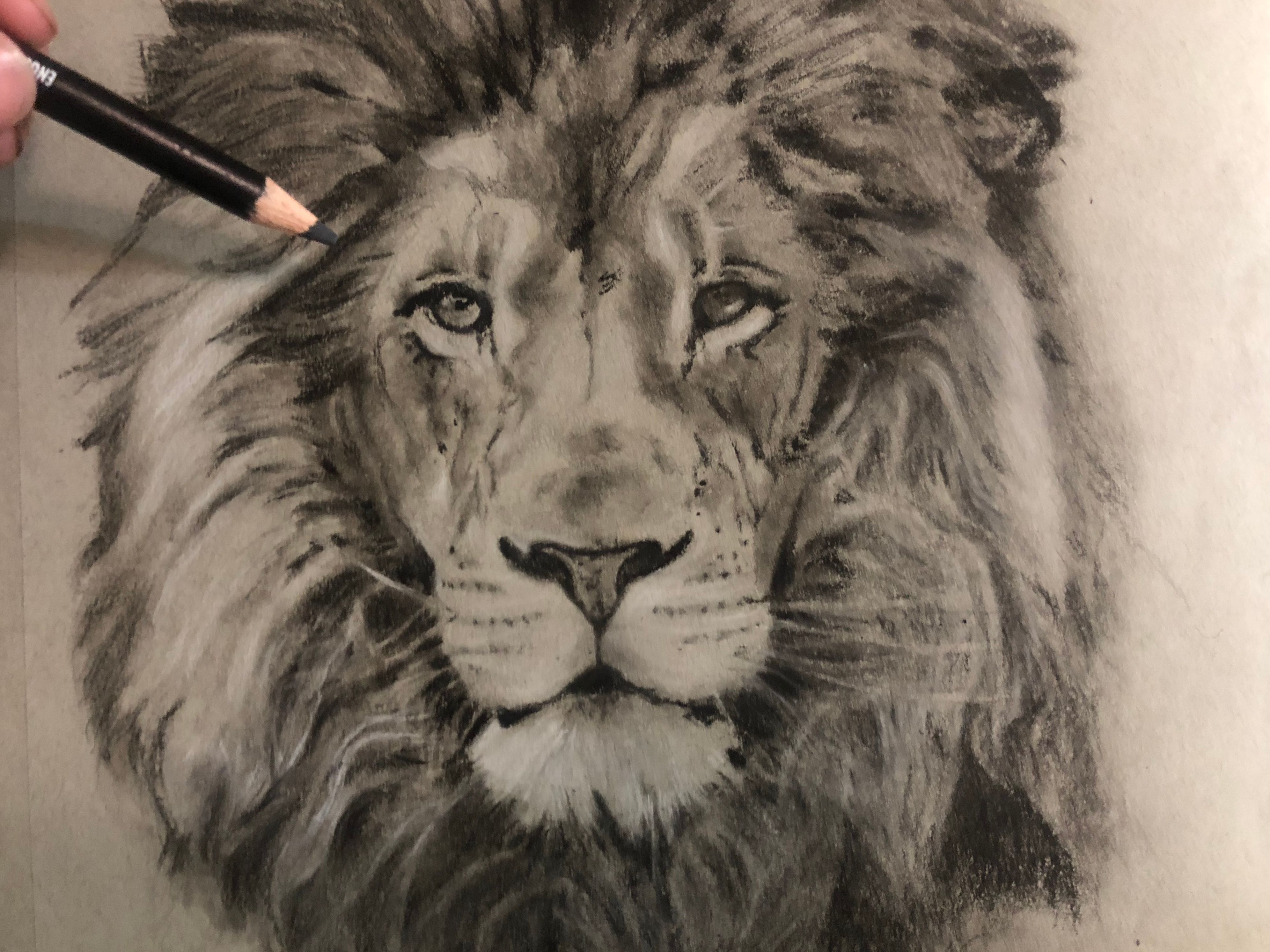 Hello everyone welcomes to my blog. Today's I'm going to be showing you how I drew this Lion using charcoal pencils.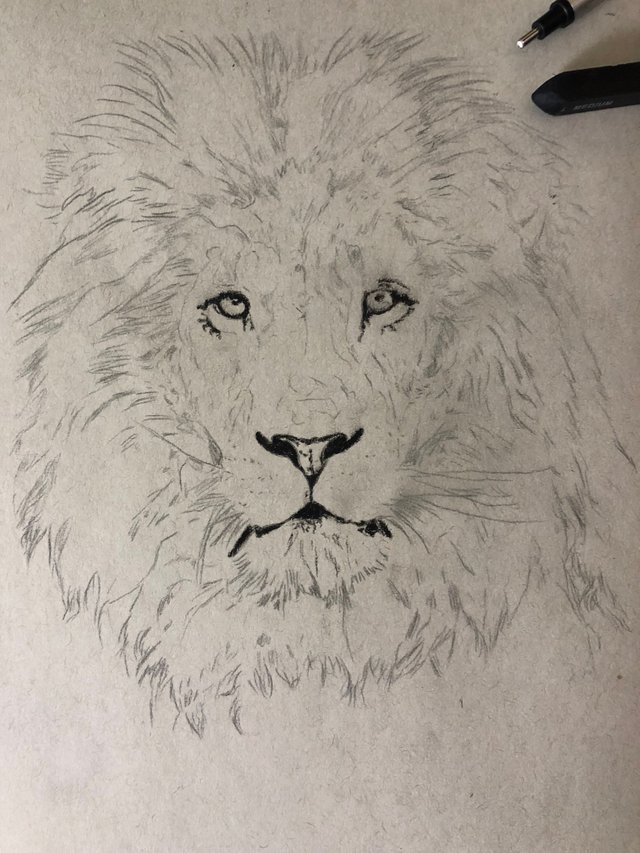 I'm just really following the reference photo. I did use a reference photo for this. You want to use a reference photo if you're trying to draw realistically so you can really see all of the details and where all of the shadows are meant to be. I'm going in with a charcoal and I think I'm using the extra hard version. I first use that to define all of the main sorts of shadows in the eye and get the structures down and then I blend it out with a blending stump. I try to avoid adding charcoal to the highlight area and keep that as white as possible. I then go over with a 4b charcoal pencil which is slightly darker just to give more of a dramatic dark kind of shadow to the eye and then I use a little eraser just to pull up the highlights.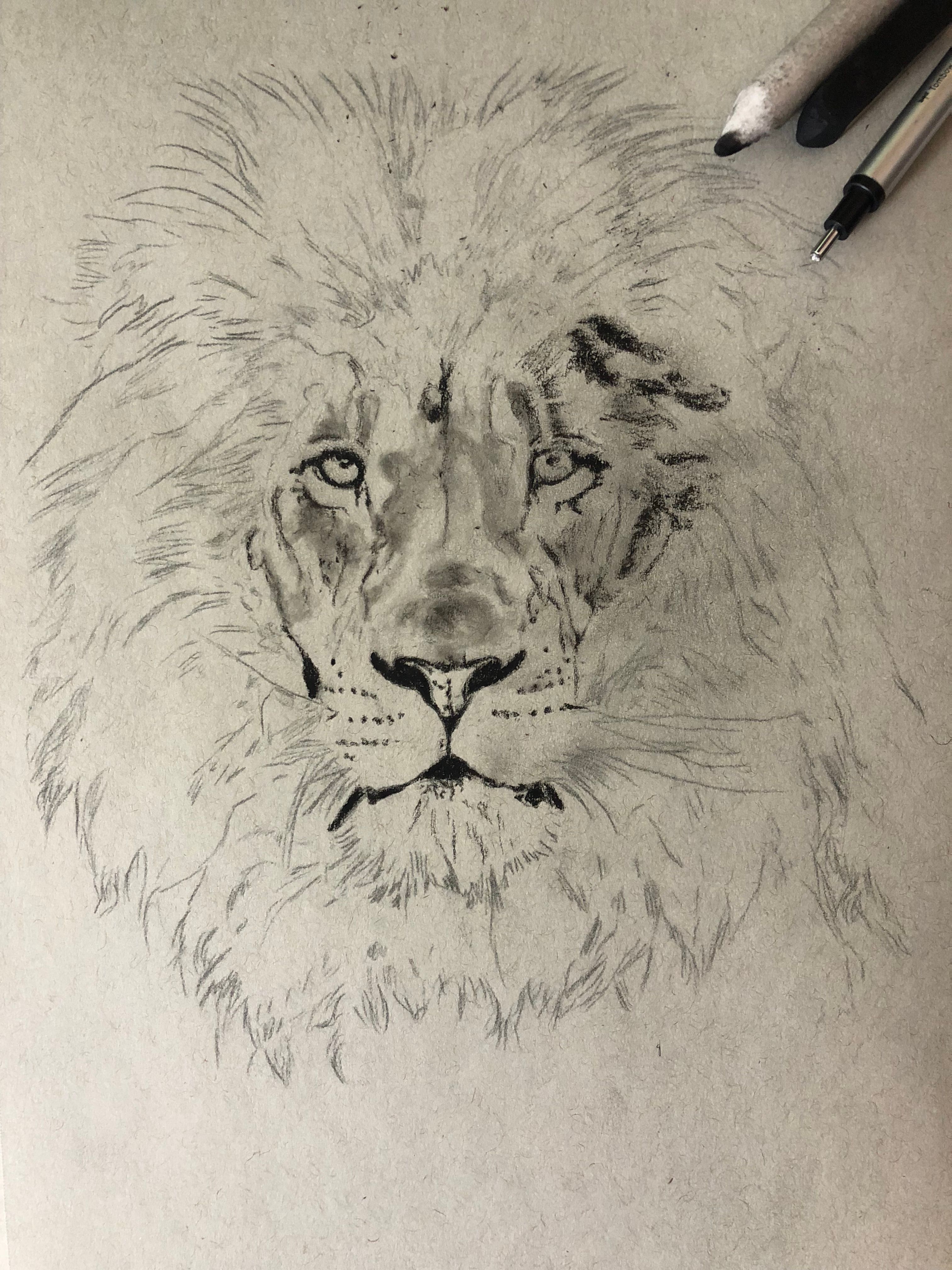 Now I'm going on to the fur for the face and what I like to do first is just add the base kind of contours and shadows for the like facial structure of the Lion. I'm also filling in the darkest areas on the nose and the mouth. There's a lot of really dark areas that I used to fill it in around this area especially the mouth. It's just very dark so I used a 4b charcoal pencil for that.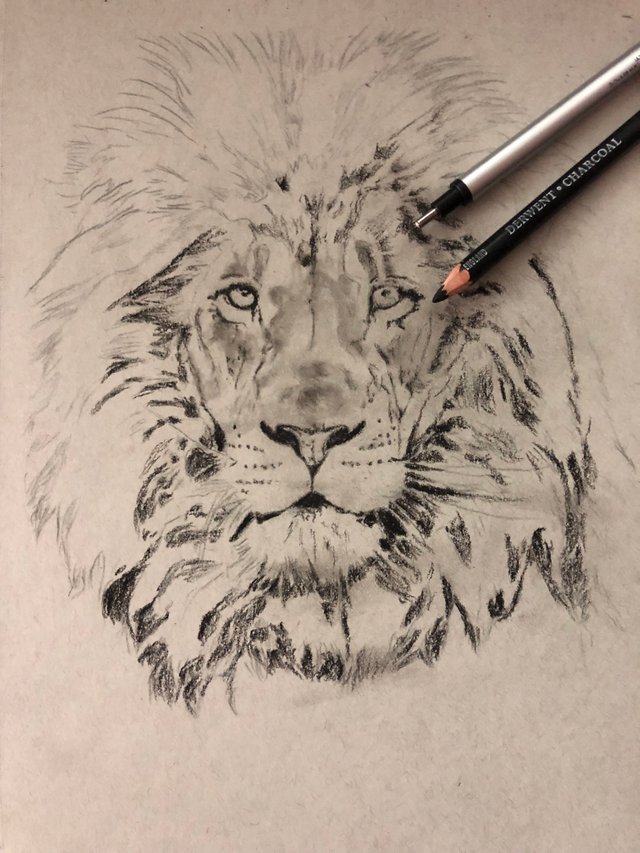 If you're trying to draw something realistically then it's all about contrast and getting the shadows as dark they need to be and then having the highlights as bright as they need to be to create that contrast and give that free dimensional look. So when I add the highlights it will really just make everything pop and really stand out. I'm just going throughout the whole of the lion's face and just creating the same fair strokes to create the third texture for the whole of the fur. It's a really simple technique, it's just something that you do for the whole of the fur and these will look a bit too defined at moment and then we can soften them out later on so it's not so defined and so harsh.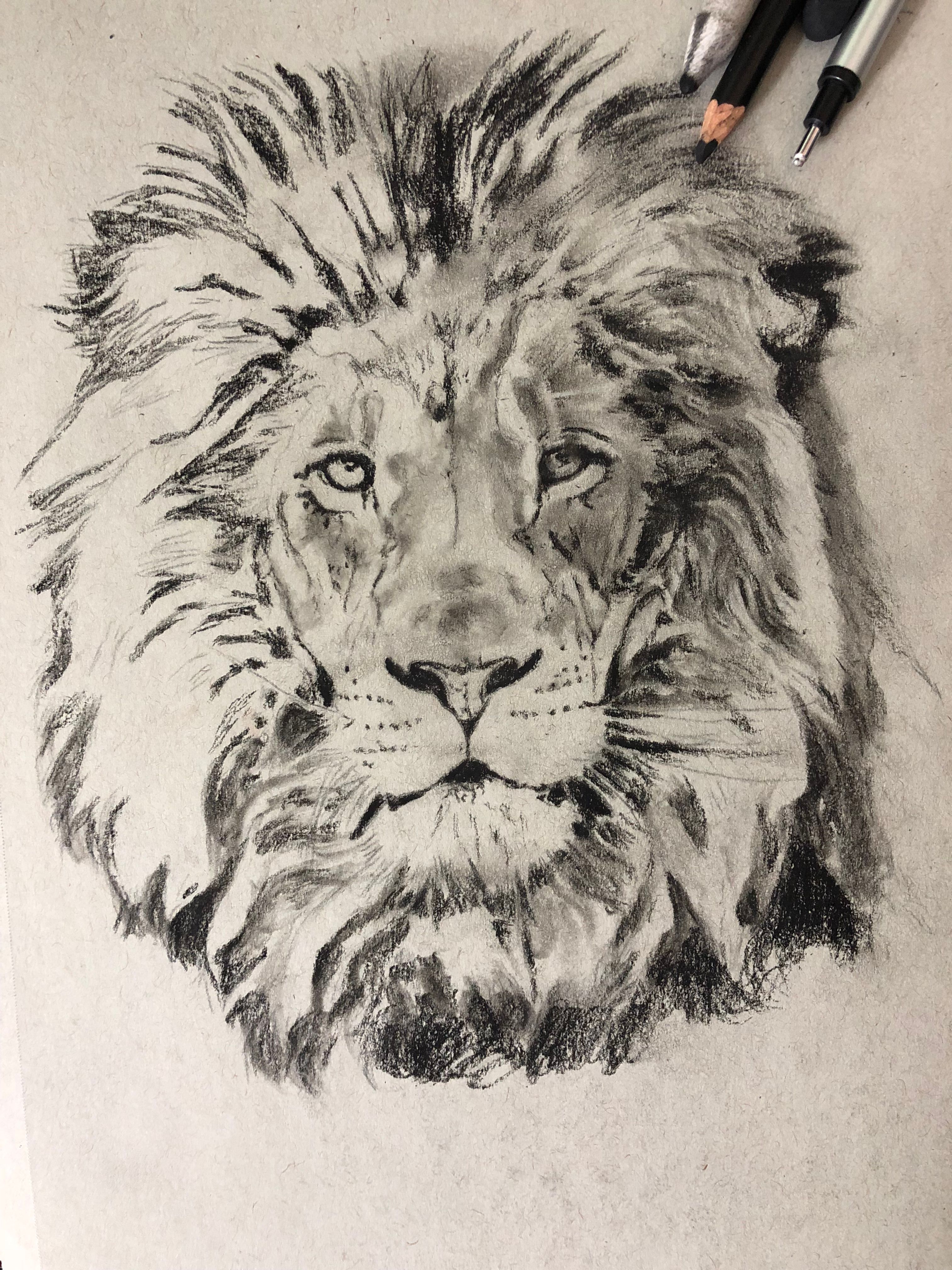 I'm just finishing up adding all of the little fur strokes, it does take a while so just be patient with it. You really don't want to rush. It's really important that you softening other areas so that we still have some of that fur texture showing through and lightening up the dark shadows in between them so it just kind of balances it all out and gives us more of a natural fur texture. Once I did that I'm going back in with the eraser and just pulling the brightest highlights and the brightest kind of contoured areas so just to create more of that 3d structure for the face and to make it pop a bit more.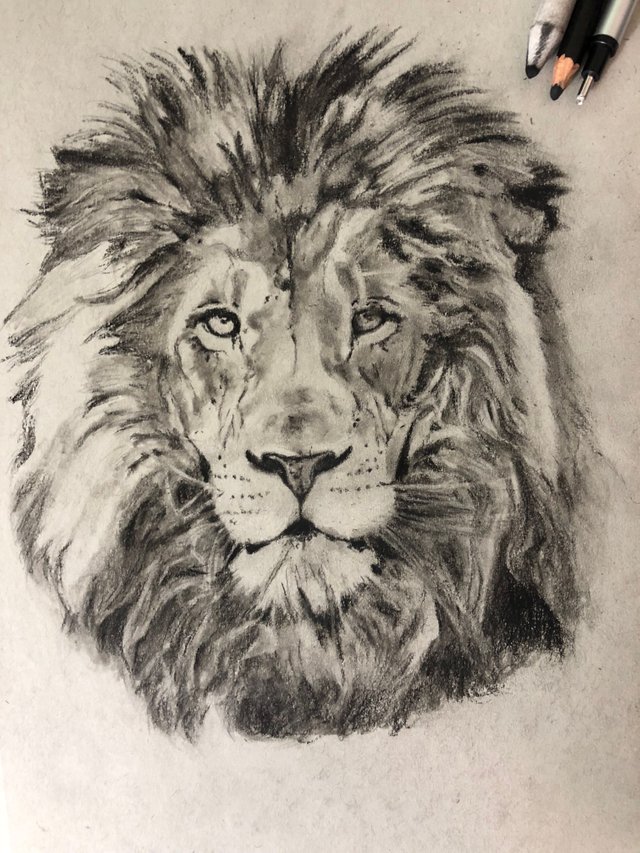 So now what I'm doing is add more contrast so I'm using the charcoal pencil. As you can see at this stage is really making it pop even more just adding those shadows again and really darkening up those areas. You can also use your blending stick to blend out areas, you don't want it to look too grainy. It's always good to blend with the blending stump.