Some Works in Progress.
Have been doing a LOT of painting lately; but my work is only recently developed enough to share. These are all still "Works in Progress" as I would not show them yet. I thought I would set a Steemit challenge for myself and try to improve each of these pieces this week; and make an individual post for each one I work on; perhaps they will be ready to show sooner that way.
These first two pieces are open acrylics on panel. I play with the "melting" quality of the dripping paint to express the slowly evaporating reality around us.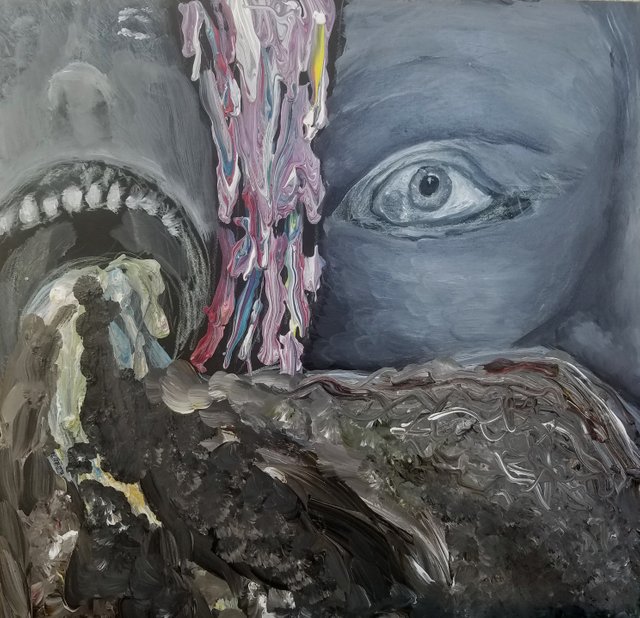 Neither are pretty; they invoke nausea and suffering. The second piece needs, perhaps the background to be completely destroyed and recreated.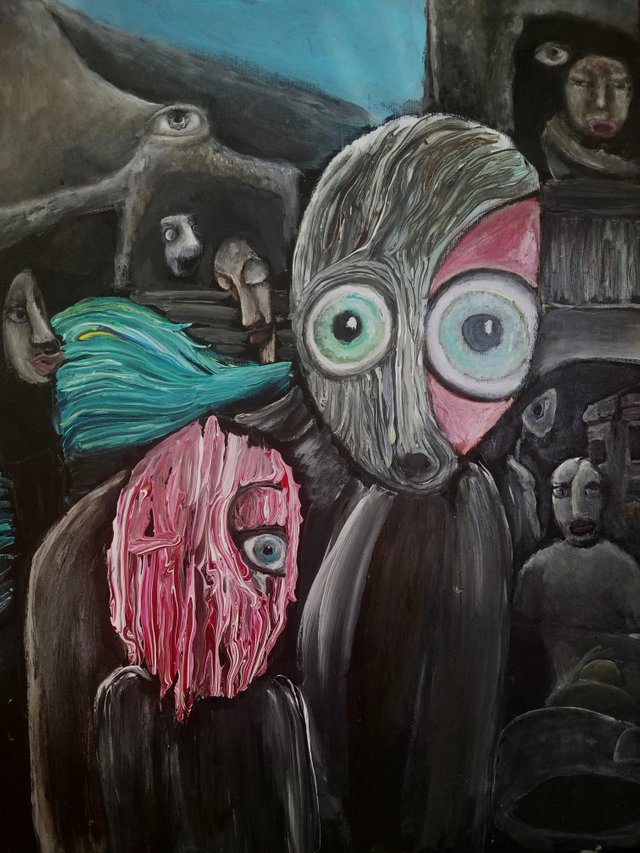 The next three works are experiments; of pencil on gessoed panel. I was going to add paint but I like the pencil and want to retain those qualities so I will ruminate on that a bit longer. I was thinking of making a story and making them go alone with it; but then I decided that art that people want to look at will be art I enjoy making; so I just decided to create something I was compelled to make.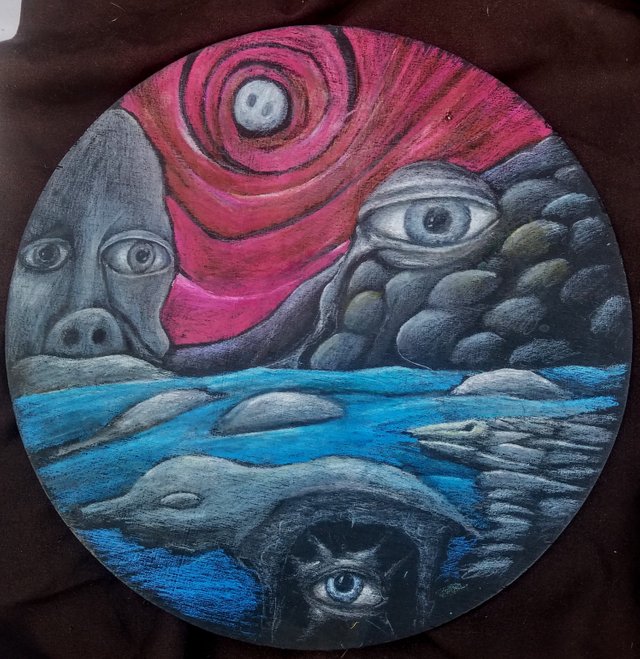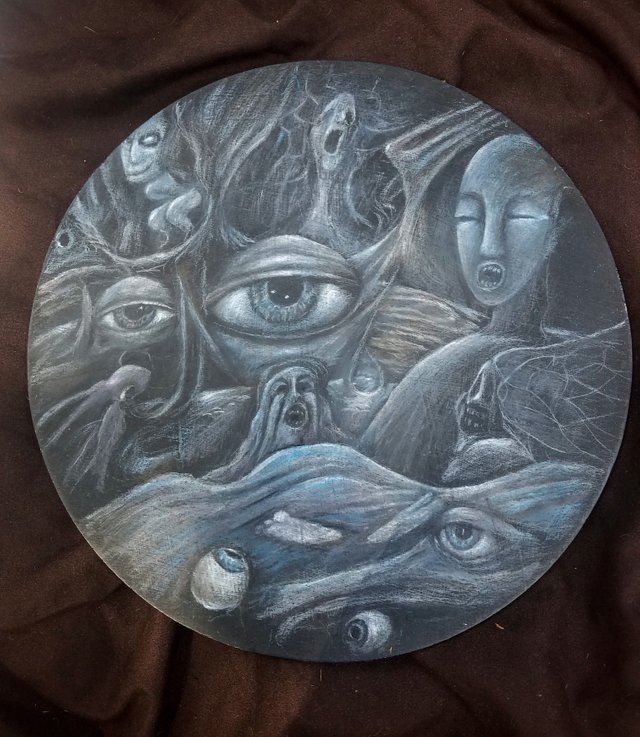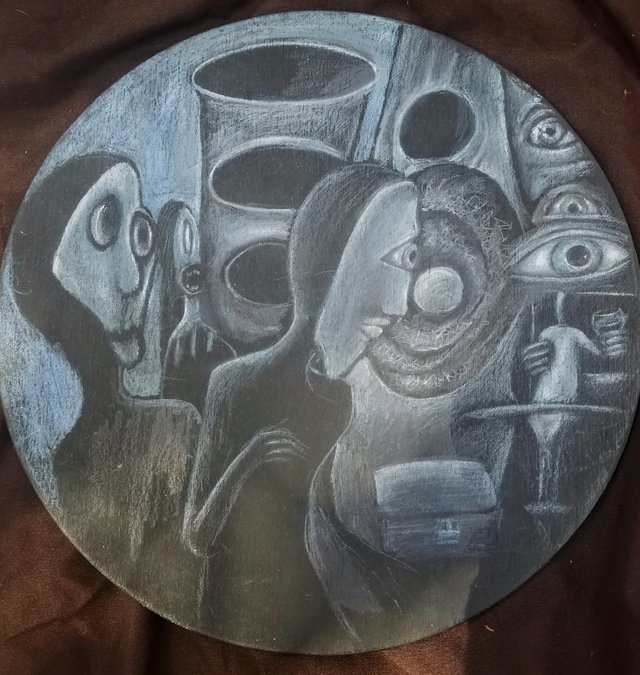 To be honest I have been rather sad when thinking of Steemit lately so it is hard to start it up again. Hopefully challenging myself will help me in more ways than one.