Hi there!
I consider myself a Studio Ghibli fan , although I still haven't watched all their films. The first movie I watched
is called Spirited away, I love it for many reasons, but the main is because it is so innocent, beautifully done, full of love and drama...
That's why I wanted to try their style:)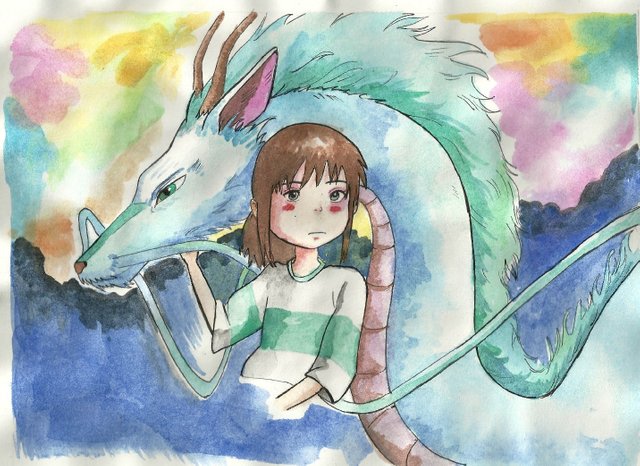 I really admire the way they show us stories through the art.
Materials used:
Watercolors
HB pencil
Fountain pen
It took me around 4 hours to finish.
Haven't you watched this movie? Don't you worry, I recommend you this one and more in my lastest post

I Really hope you like it, was made it with love:)
Don't forget to upvote and comment