Have you ever got bored and wanted to do something fun. I was watching some alien documentaries last night then I looked at my girlfriend and thought what if she was an alien? Haha! I know crazy right? So I thought what would she look like if she was an alien. So started playing with her photo in adobe photoshop. Then made this alien cartoon version of her.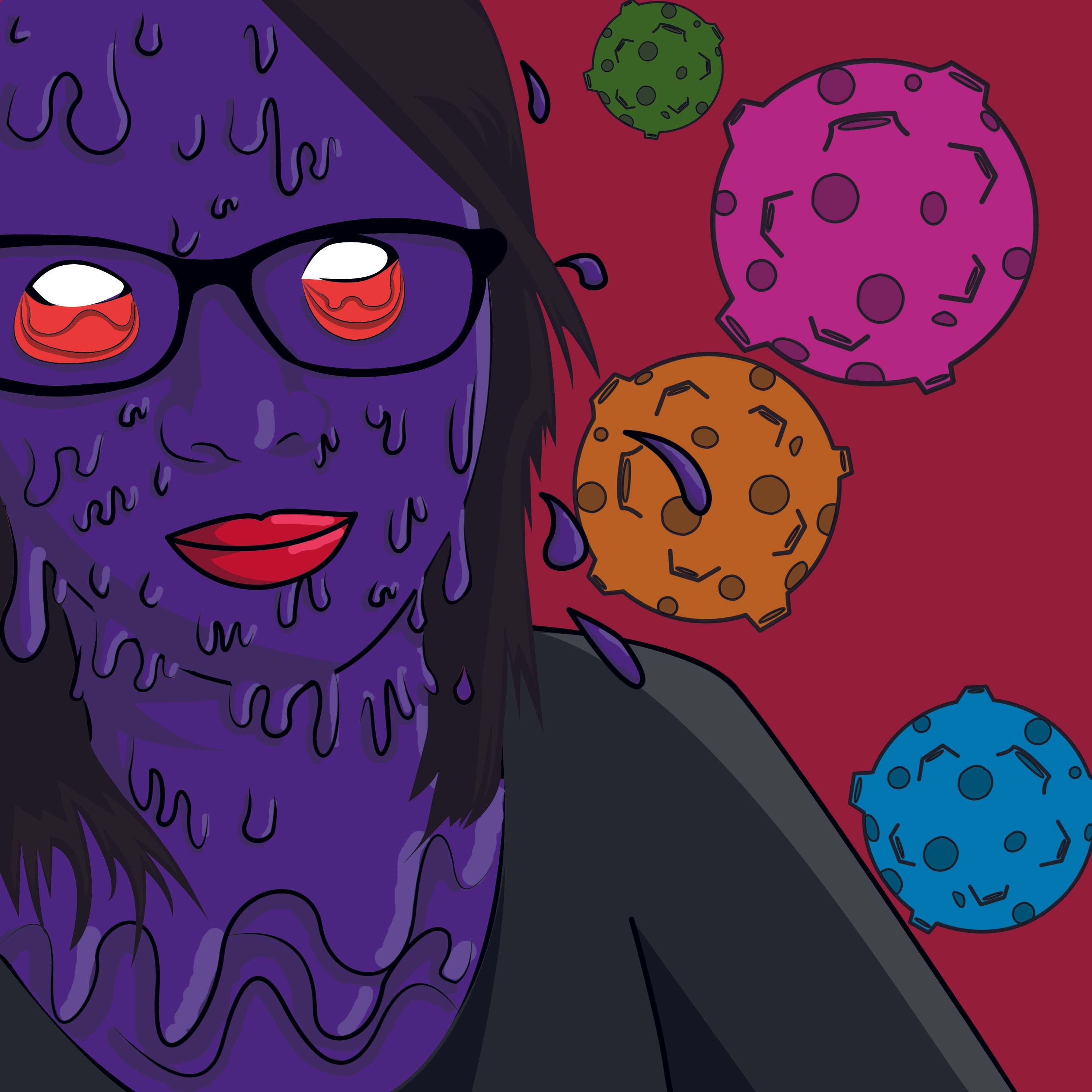 Haha. I thought of her as a slimy violet alien who's living in Mars.
I'm gonna show you guys the step by step procedures of makig this.
I started with this photo of her.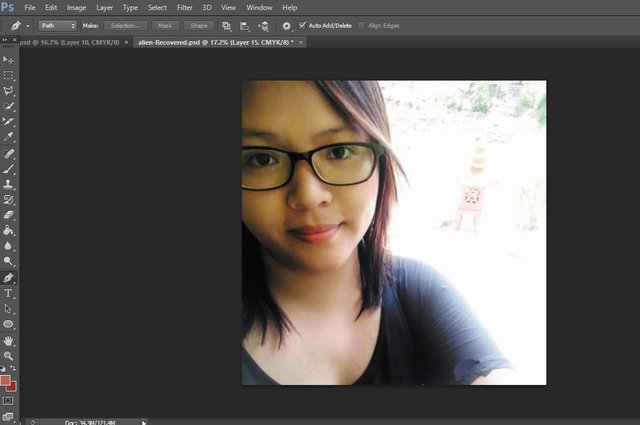 I drew the outlines first.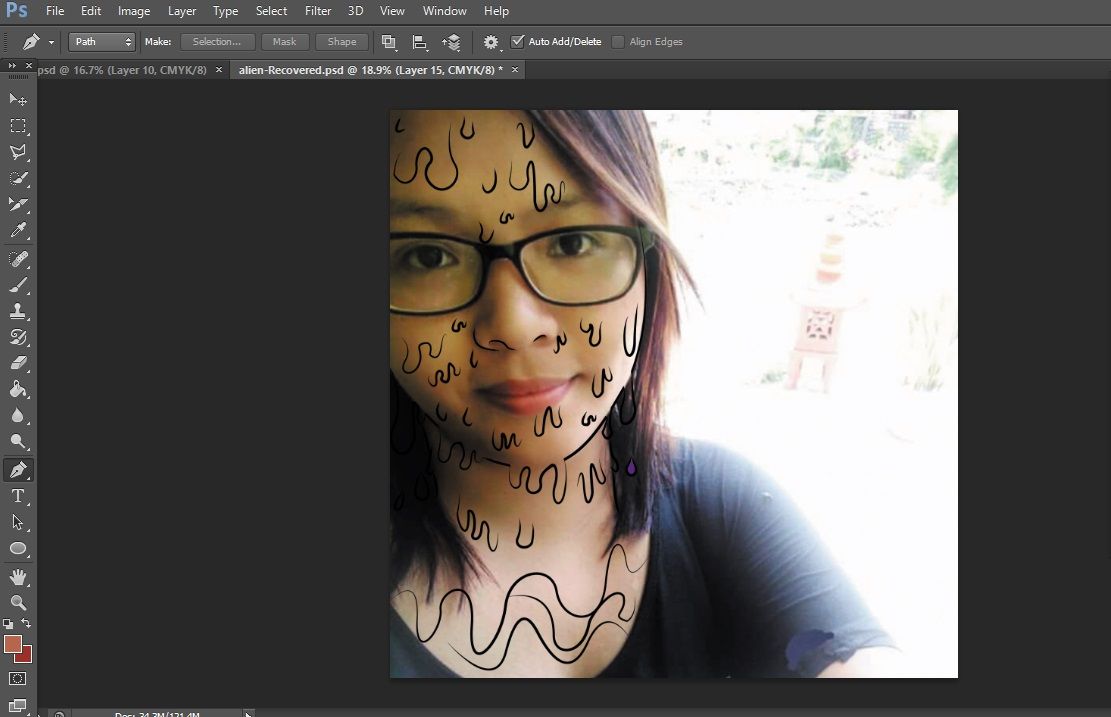 Then I colored it with violet.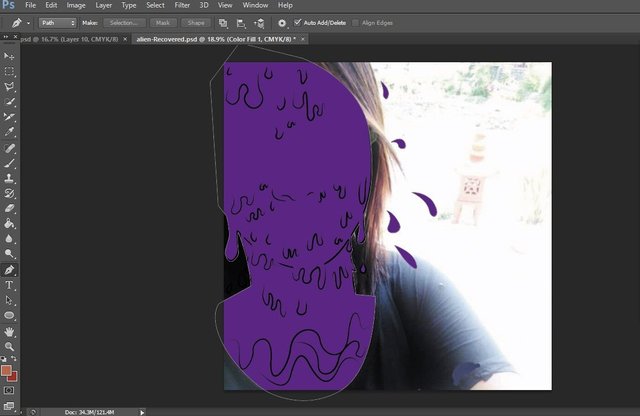 Then her eyes.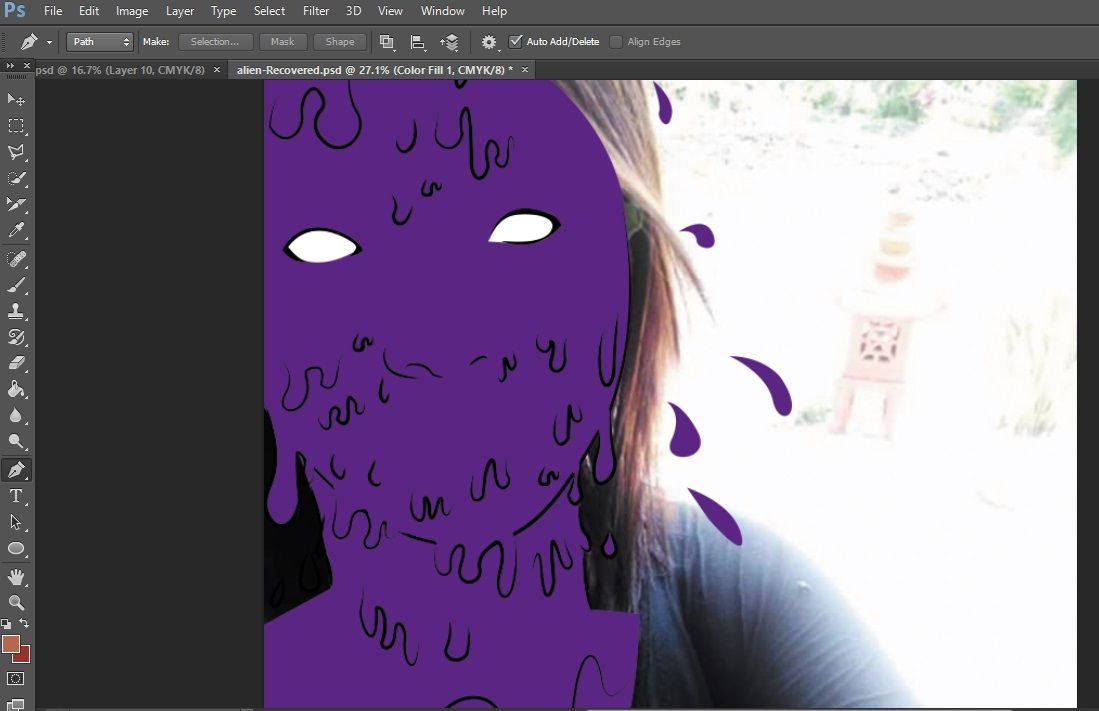 And her red lips.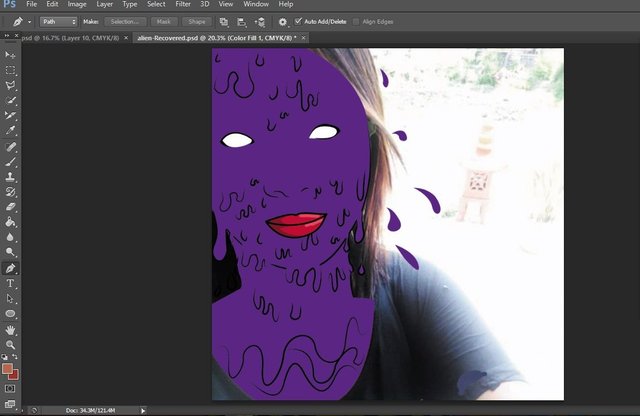 And her trademark eyeglasses.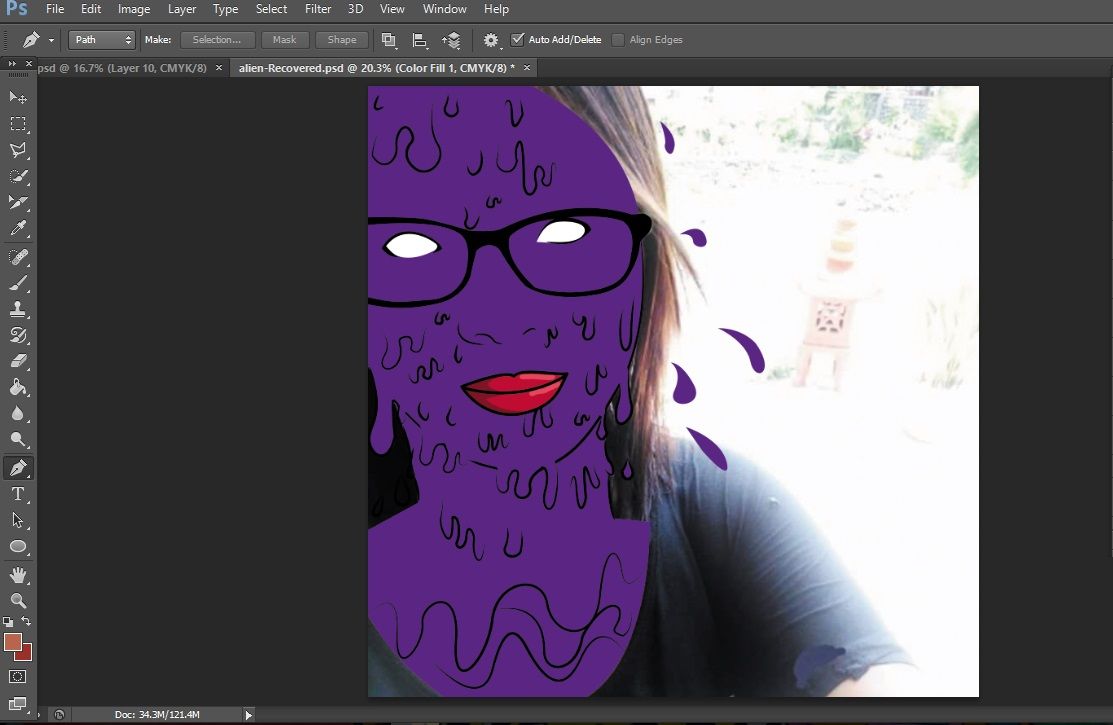 Then I added some shadows.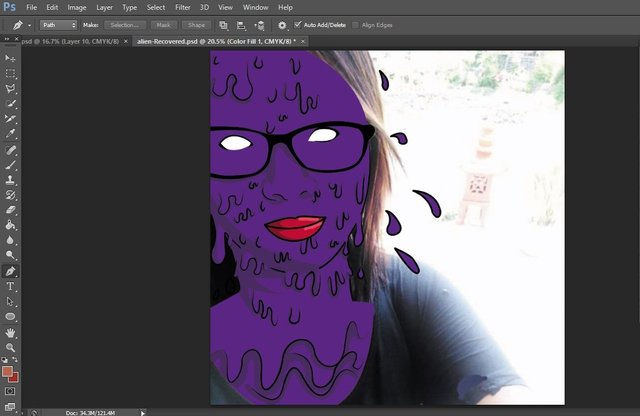 I also added some alien details on her eyes.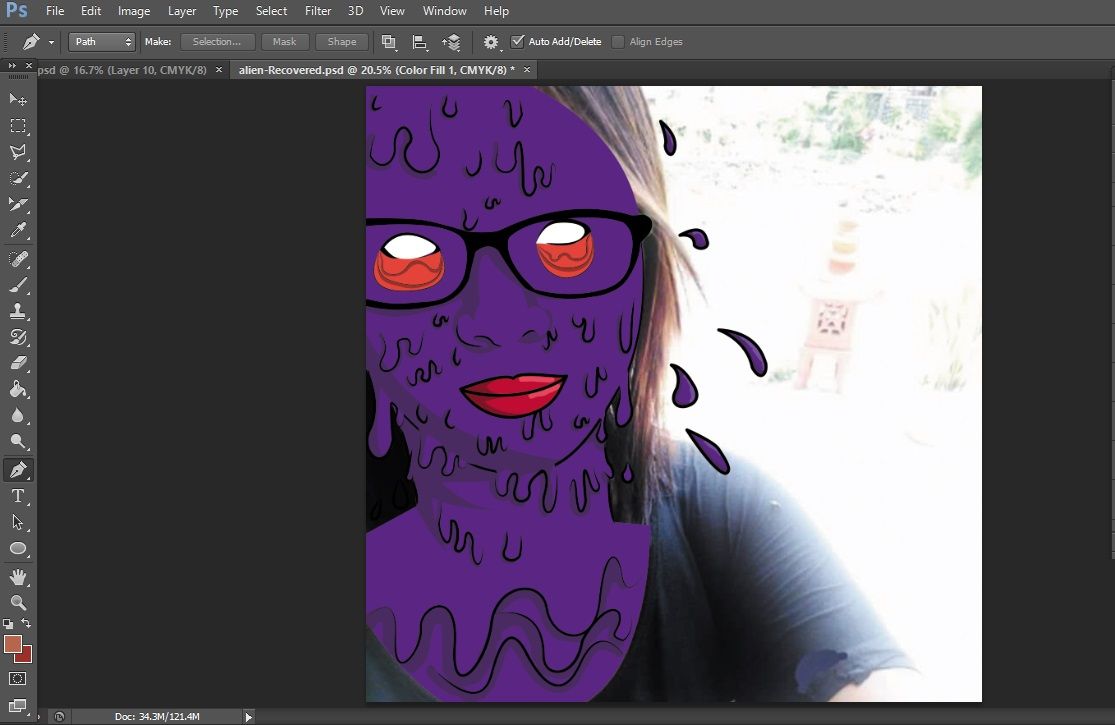 And some highlights to add more textures to the drawing.
Next is her hair.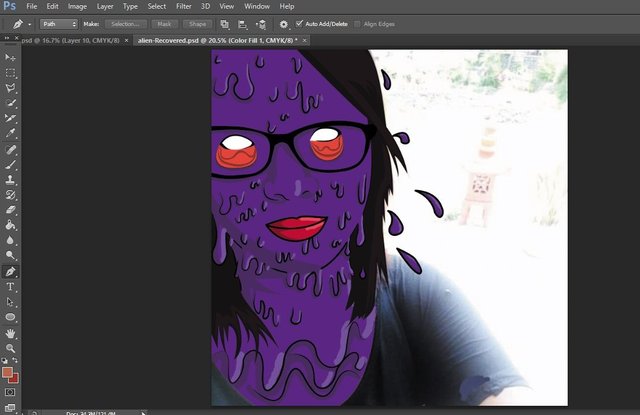 Then her shirt.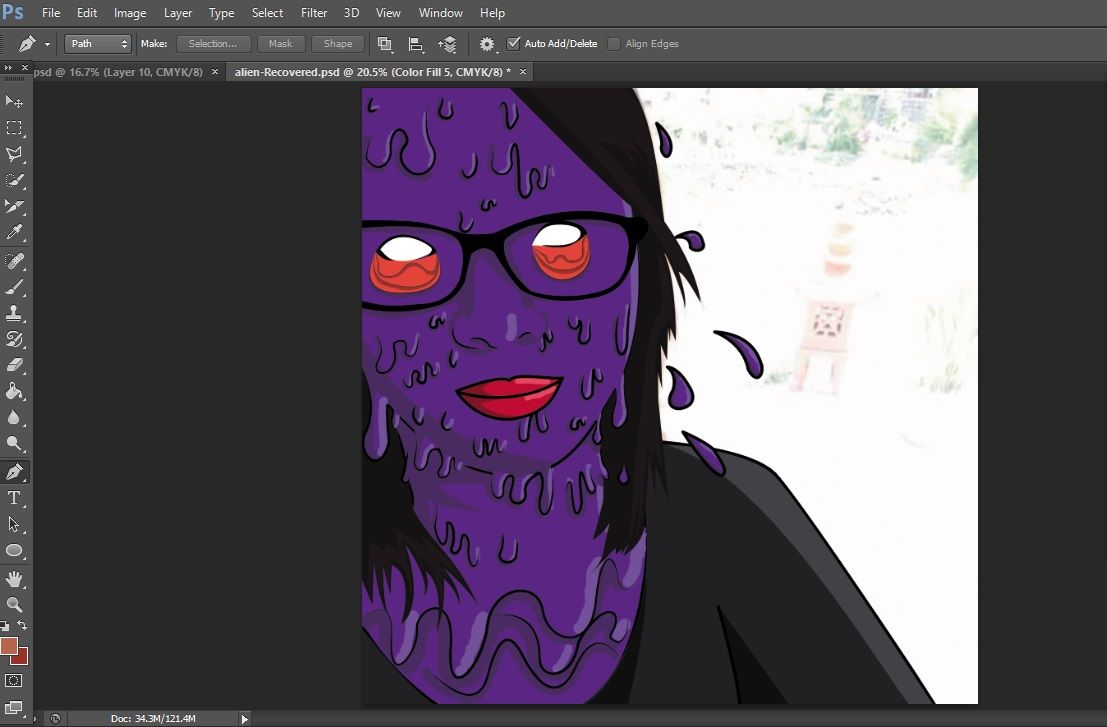 I added a background to the photo.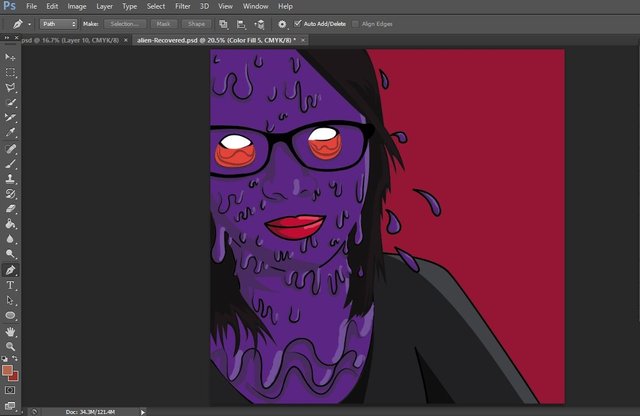 Then I added more details to the background. And it's finish.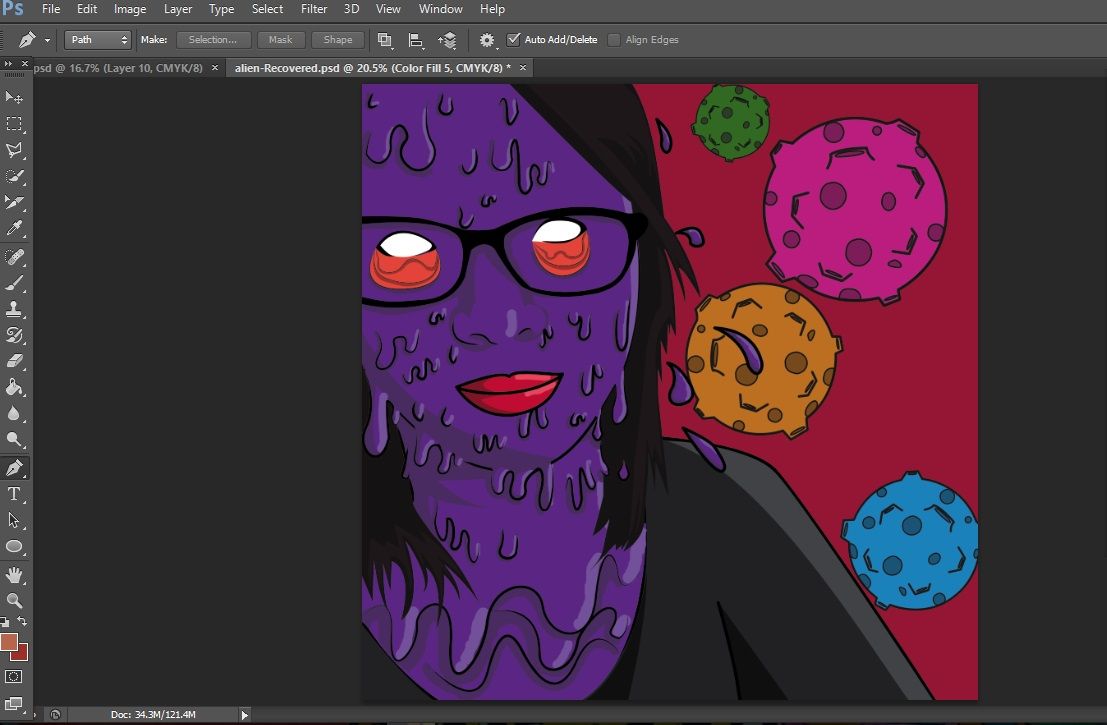 This is just a quick digital art that I made out of my wild thought. But what if she really looks like this? Don't worry babe I'll still love you. I've always wanted an extraterrestrial girlfriend. Haha!