Hello today i bring to you a recent creation, this piece is a sketch done in my notebook.
---
---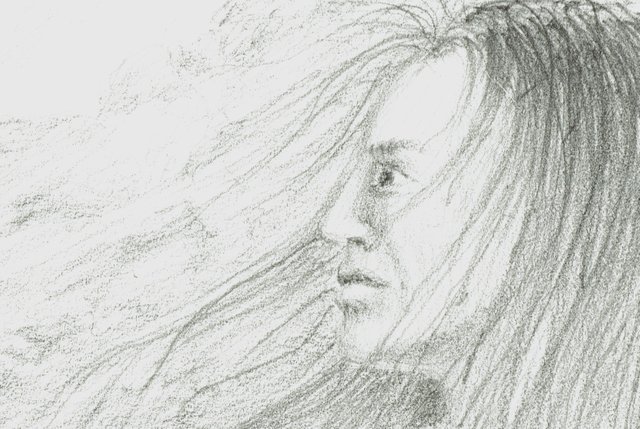 ---
---
This sketch was stared with the outline of the face and then i moved on to the other elements , i had this idea to put this female character stretching an arm and reaching with its hand to almost touche a bird flying, this would be a representation of the moment someone learns to let things go, as sutch this female character is set to represent the human nature, and the bird is to represents freedom.
---
---
LET IT GO
---
---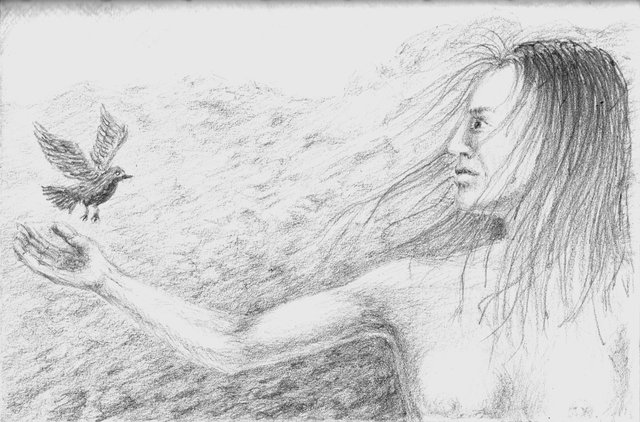 ---
Hand drawing (15x9.5),HB pencil over canson notebook
---
The idea i try to convey here is that freedom is represented like something we can not touch, or can not grab, because if we grab it we do not have it any more, its like saying to be free we can not do this or that, so if we can not do this or that we are not free anymore...
The sketch is a bit messy (proportions off the figure and composition are odd) and as i was thinking on adding a layer off ink, but i´m not sure off how it will result, i decided to post it as is , so if in the future i mess it up at least this bit and this idea were presented here.
---
---
"The intention of this art piece as all the others i present here in this blog, is to make the observer imagine, think, question!
The title off the work and the small introduction is a sort off guide line that represents some sense to the author , it doesn't fully describes the work as it's interpretation is free and personal.
If you find some interest on it, or not and are willing to give feedback, feel free to comment!
Tanks for your visit and appreciation! ..."