Hi steemians (steemits? steemios? steemies? idk im new here!), I wanted to give people an idea of my painting process alongside the programs and tools i use for my digital art, so I decided that recording the progress of this piece (with some lovely background music provided by Louie Zong ), would most easily portray that!
I honestly had so much fun painting this because most of the time, for me the biggest concern isn't getting it to be "photo-realistic", but to illustrate the food in a way that is not only appetizing, but also depicts it in the light in which my stomach "sees" it, be it with warmer colours, a surplus of highlights or just a general "I need to eat this now" vibe :p
Anyways, here is the finished illustration, alongside a handy desktop background sized one!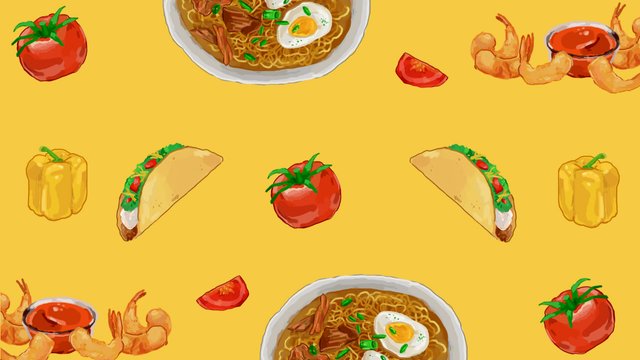 Hope you're all having a lovely day!