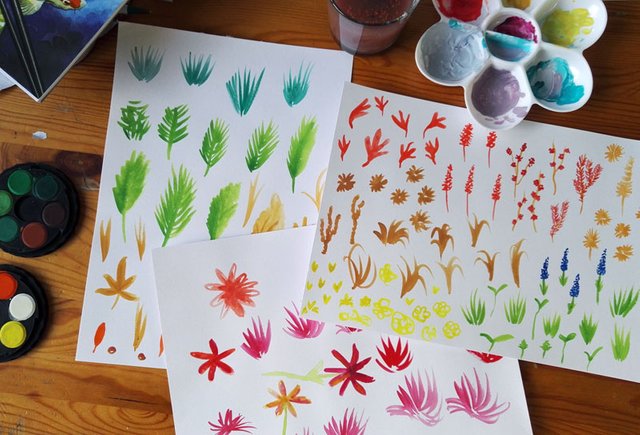 I don't consider myself terribly gifted when it comes to working with paint. This idea mostly prevents me from even trying which is very silly because how will I improve if I won't even practise? Apart from improving my skills, I should paint more because when I do I actually do really enjoy it! Regardless of any so-so results.
So the other day I finally got my paints out after having thought of doing it every single day for at least a month. I started off with mixing some acrylics, but I quickly noticed that I was more in the mood for watercolours. The watercolour paint I'm using is just a simple stackable set that I'm pretty pleased with considering it wasn't very expensive. Since it's quite small I could also easily carry it with me if I was ever in the mood for some painting on location. The only thing I was missing was some nice purples. But since I mainly was going for autumny, I had plenty of choice from the variety of red, yellow and brown premixed shades.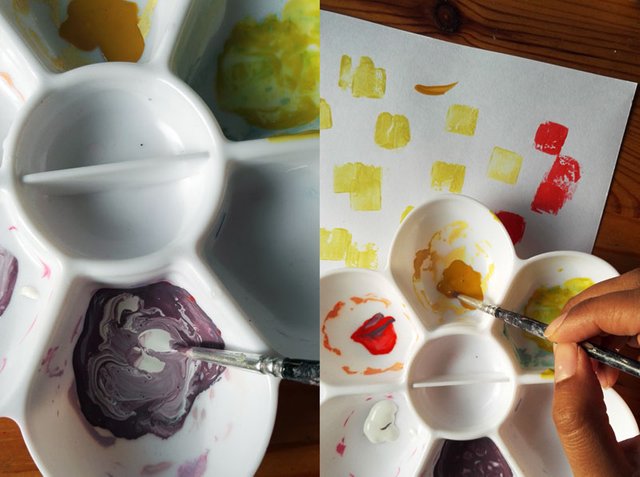 I focused on executing a few simple shapes with as much speed as I could to create a sort of dynamic. I like the suggestion of how the natural elements might be blowing in the wind or capturing the last of daylight as you look at them.
I made sure to do a few variations on each element so if I should chose to use them in a print I would have some options.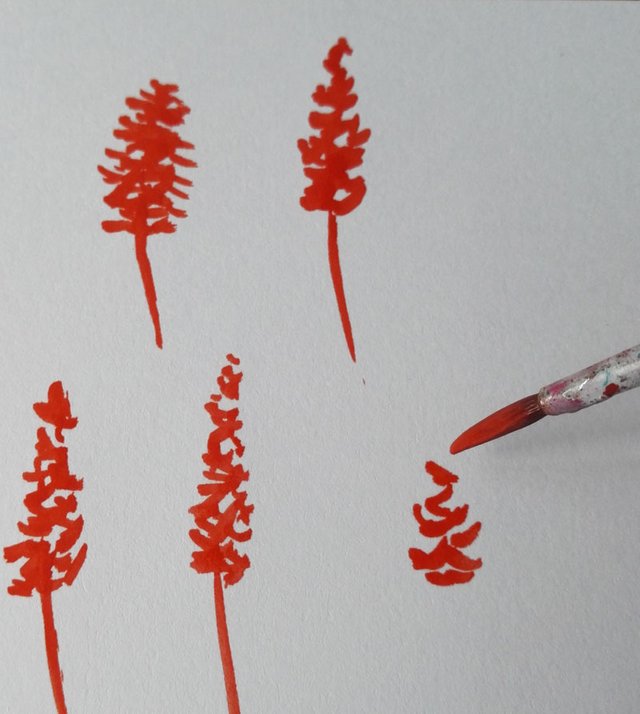 The water I used to clean my brush with had a nicely coloured paint residue on its surface that really appealed to me for some reason.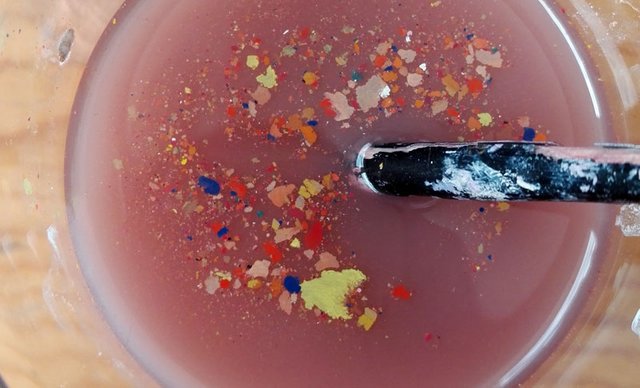 After I finished painting, I let the pages dry before scanning them into my computer. Then I imported the scans into Photoshop where I adjusted the brightness of the paper to make it easier to select the individual elements and cut and paste them into a new document to create a repeating print. I didn't think of taking in progress shots, but after a few hours of Photoshop magic, this is the end result: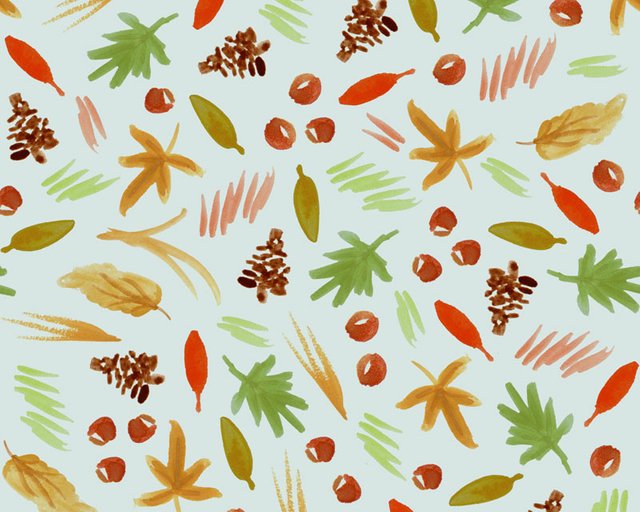 I'm quite happy with the result. I chose to keep the background quite bright as to resemble blues skies and convey a "first signs of autumn" feel as I'm still in denial about the whole fall thing! I know Halloween is just around the corner and since a few days the evenings are turning progressively colder, but not nearly all of the leaves have left the trees so fall isn't quite in full swing yet if you ask me!


---
As always, all words and artwork are my own and all photographs were taken by me - unless stated otherwise!

---

---
I post about my work and what inspires me! Follow my journey as a pattern designer and see what art, people and places I find inspirational here.