Rise of the Robots
Since some of you have asked for work in progress pics, I'll share one of the piece I'm currently working on.
Something different this time. I've been playing with this idea for a while, to make a hybrid or rather cross-over between my Asylum and Roboville universes. Consider this the grown-up version of Roboville... A new universe of Urban Robots, built or refurbished by NovaBelgica Robotics. It needs a story ofcourse.
So, we start with a wire frame to which pieces of 1mm thick steel sheet are welded. All bits are formed cold, which means hammering them into the right shape on the anvil.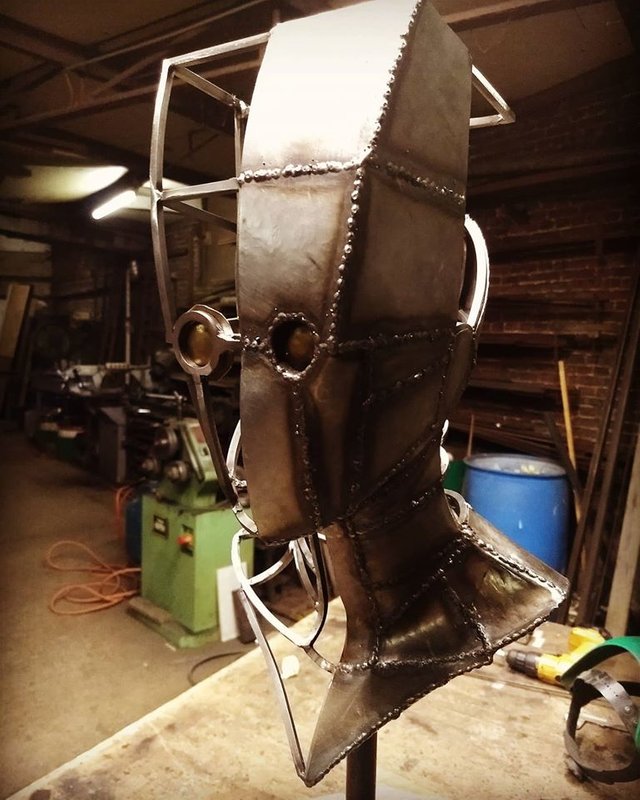 Eventually, you'll come to this, which is the halfway point.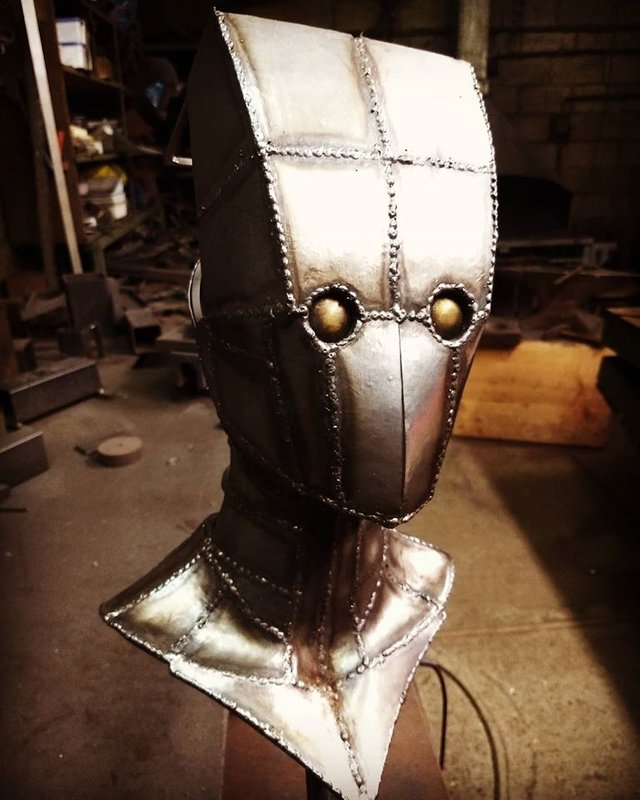 I'm going to be experimenting with colour on this one, but already I like where this is going and am considering a series of 3 for starters.
Finished piece probably next week.