Dave
This week I finaly got around to finishing the first robot. I have made 2 more in the mean time, but I've been taking my time experimenting with rust patinas and colour.
Meet Dave. The first of the Urban Robots.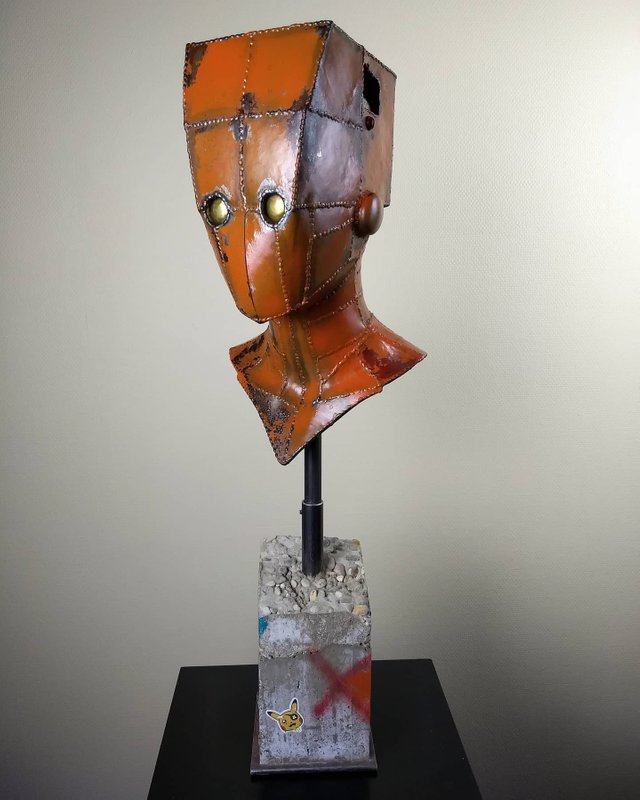 I've always liked Urban Art and Street Art, but didn't really see how I could join that movement or even if I wanted to. But after visiting an Urban Art Fair in Paris last year, I had a few ideas and a plan started to form.
So the idea is that these are decommissioned robots, found on the garbage heaps and in the streets of a dystopian urban society. They're broken, rusted, dented, tagged with graffiti, etc... To emphasize the urban feel, they're displayed on concrete bases.
It's been a lot of fun making these and minutes after posting Dave on Facebook, I already got an invitation to display him in a gallery. So, I may be on to something here.
'Mitch' is going to be painted this week, so expect a new Urban Robot pretty soon.