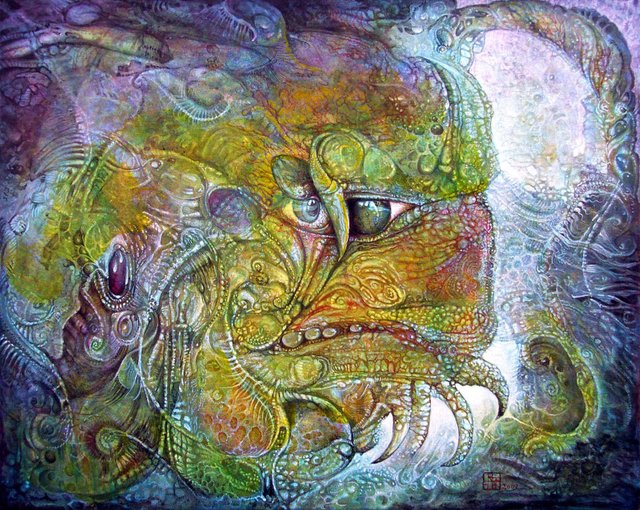 OFFSPRING OF TIAMAT - THE FOMORII UNION - ​acrylic glazes and egg tempera on canvas, mounted on masonite.
This painting was the beginning of a series (mostly drawings) with the titles of FOMORII.
Credit should be given to my friend Helena Nelson-Reed, this was her comment about the work, and I think likely the best interpretation: "Tiamat's children: Born to the sea, they drift upon undulating waves of shimmering, phosphorescent krill mirroring the starry night skies above, while others resemble the bizarre creatures dwelling deep beneath the surface".
from this painting, I derived this digital design: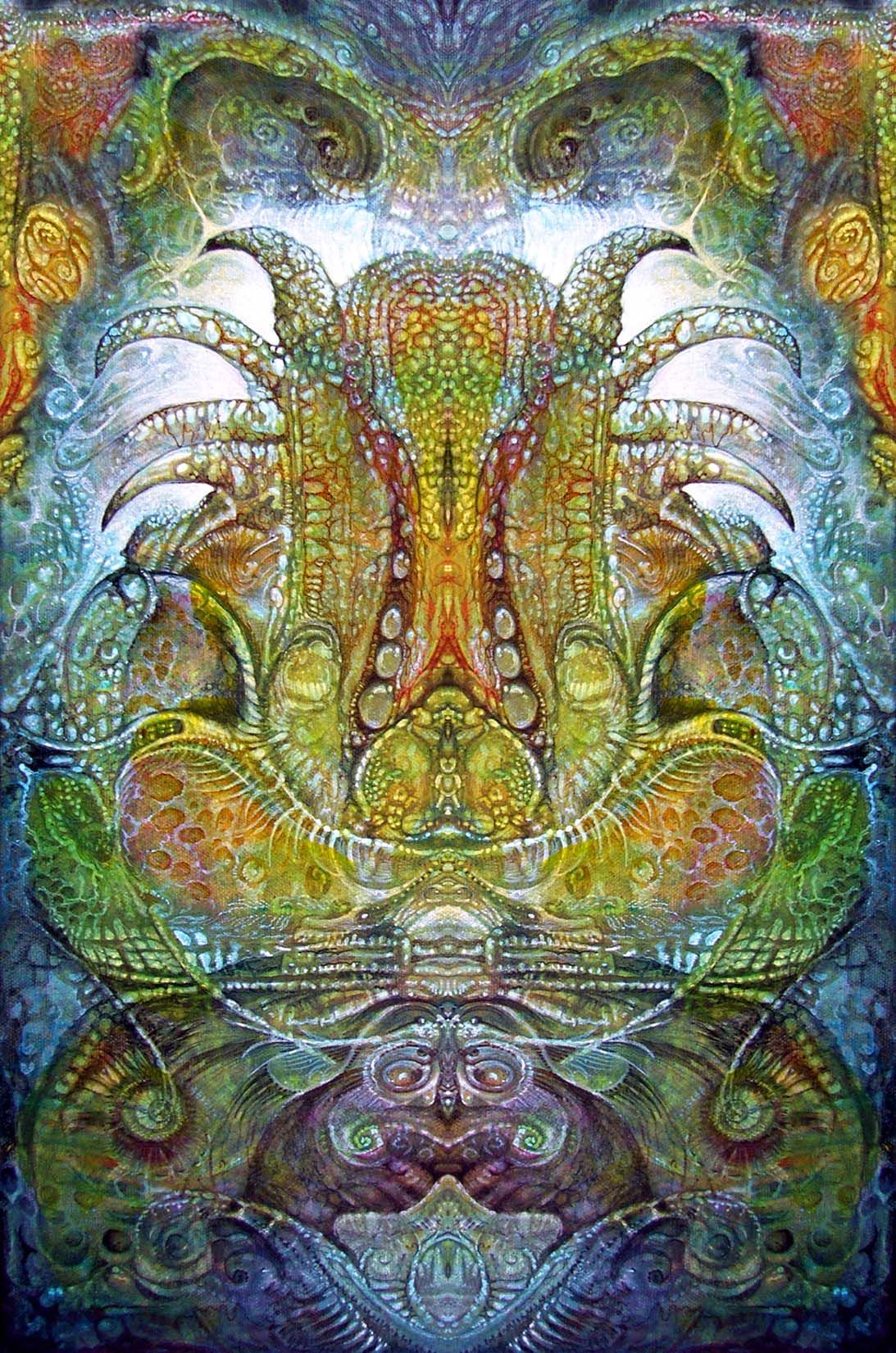 FOMORII THRONE
which in turn found it's way on my designer platforms: