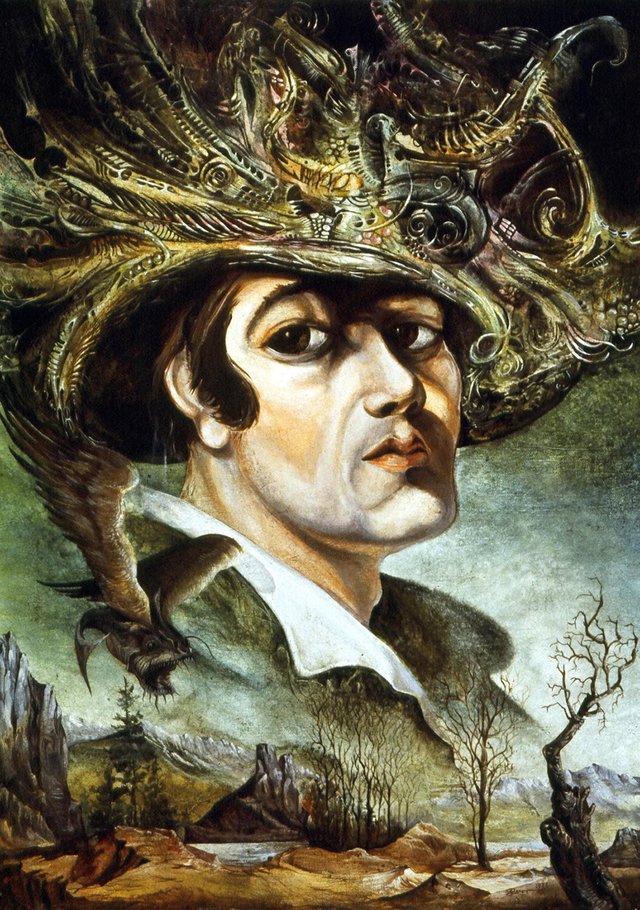 ▲ Click on the image to view full screen!
use the return arrow in your browser to go back to this blog
acrylic on canvas, 1977
my best guess for the size would be 20 x 28 inches - 51 x 70 cm.
This is a size I frequently used.

One of my early works from the mid-seventies, when I lived in Canada.
It was sold a long time ago.
I was represented by a Hungarian Gallery back then, and they favored Endre Szasz, a Hungarian artist - while my main influence at that time was Dali, but also Renaissance painters and such artists as Dürer and Altdorfer,
the head dress here is a tip of the hat to Szasz.
Since 2011 I am now residing in Vienna, Austria - having returned after 40 years in Canada. My studio is at the KunstquartierWien.
---
Prints can be found on DeviantArt
---