🎨 Watercolor The emblematic Mini Cooper steps of its elaboration 🎨.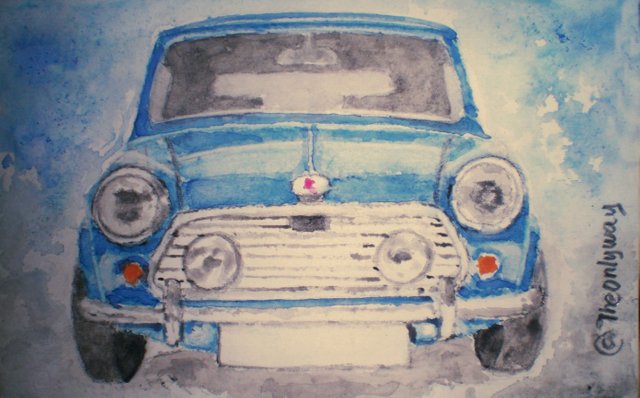 A motoring icon, designed to be a performance, elegant, spacious but compact. The mini was the best in the 60s and even today it is for thousands of people.


It is said that they were designed as disposable cars to last about 4 or 5 years, but the mini was imposed and resisted disappearing.


They were manufactured from 1959 until the year 2000.


My wife always dreamed of having one at home, but it is not easy to keep a British car in Venezuela and neither does she drive cars with manual transmission. And my 9-year-old daughter learned to admire him because Mr. Bean Cartoon is the car of one of his cartoons.


The interesting thing about these cars is that there is a worldwide trade in spare parts and parts, their existence is assured on the streets for many more years.


And to give romantic aspect this publication I dedicate this watercolor to my wife @blessed-girl.


Now you can say I had a Mini Cooper ...
Below I show you a photographic sequence of its preparation.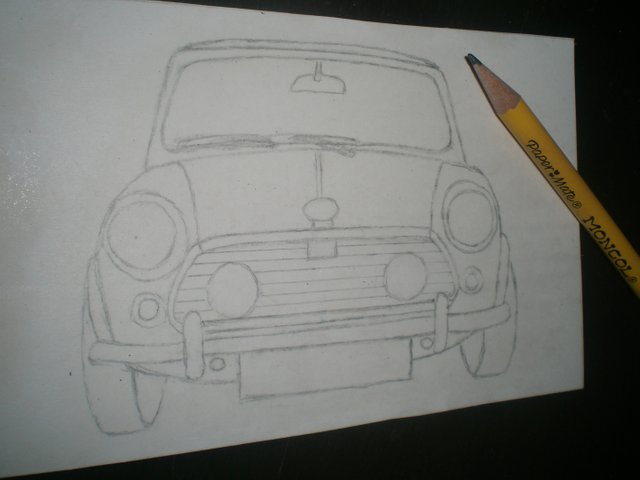 Image 1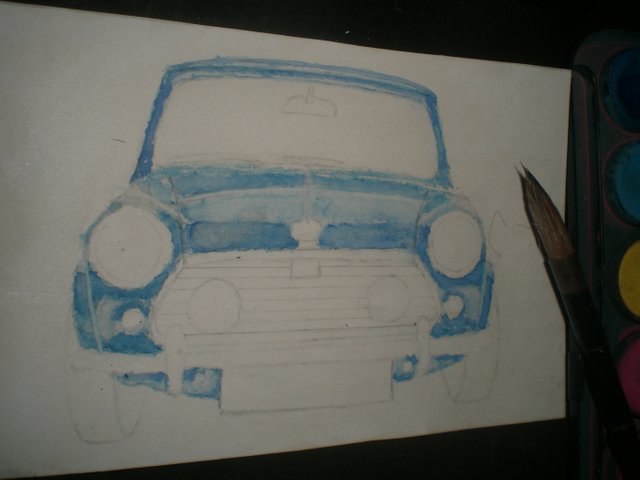 Image 2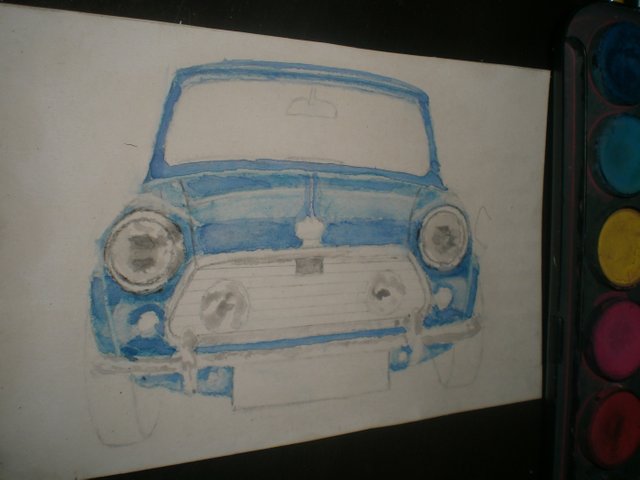 Image 3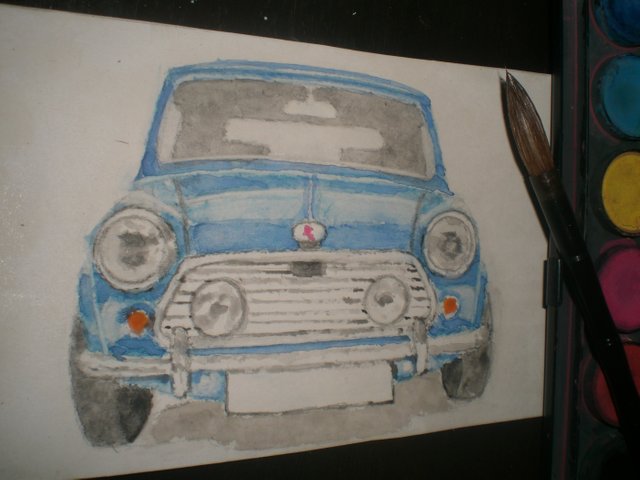 Image 4
---
To make this painting, use the following materials and tools:
Materials and tools
.
A piece of cardboard.
Pencil No. 2.
Brushes
Watercolor
Sources