Inspired by my initials and the Archetype in the tarot.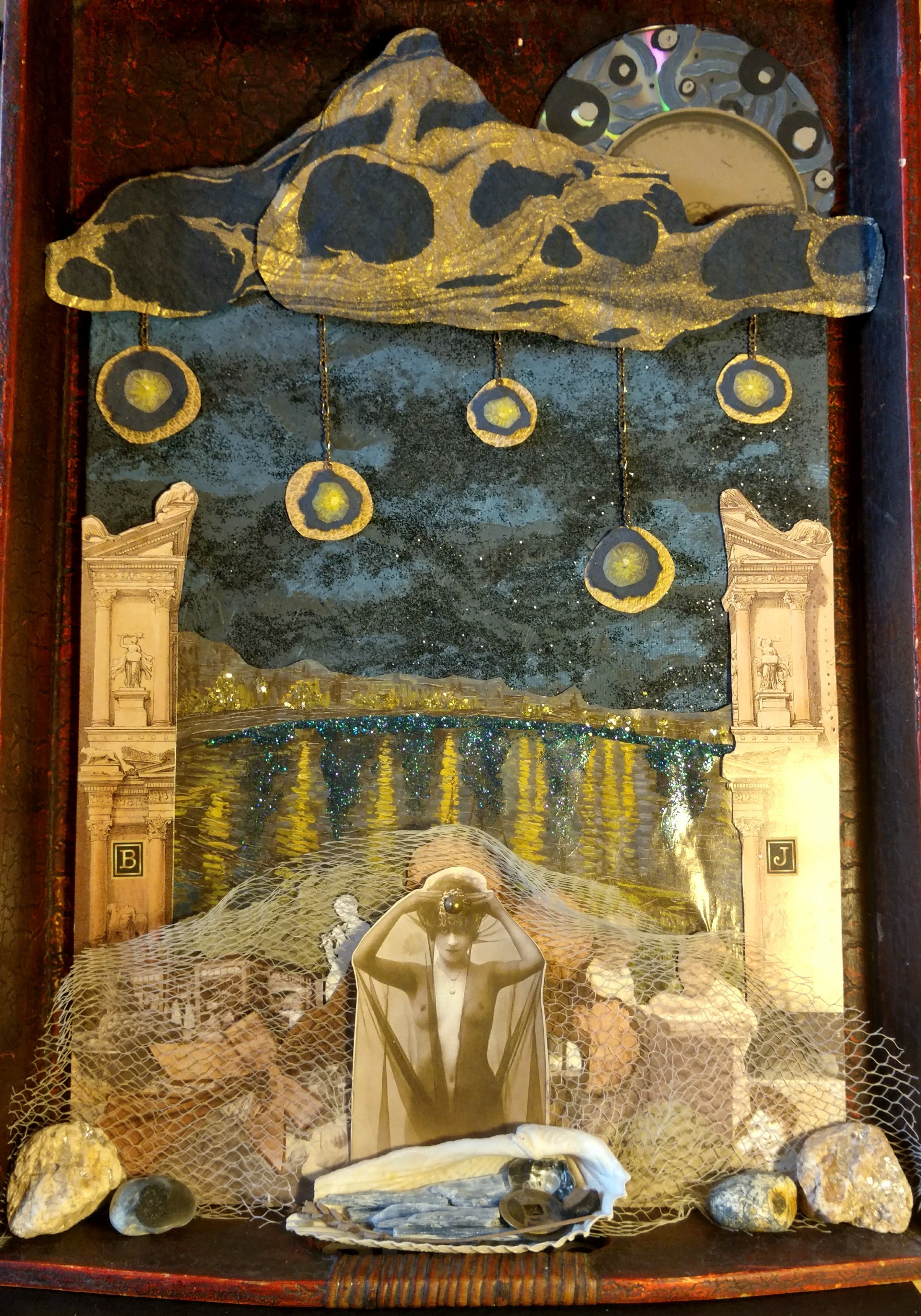 The High priestess stands between the towers marked B and J at King Solomon's temple, Boaz and Jachin translates to "beginning" and "end" or rather completion. She sees beyond the veil of illusion, connected to the moon and stars never forgetting her true place in time and space.
About the piece- I have a deep love of symbolism, this was kind of an exercise or meditation on this archetype. I'm a perfectionist, which has kept a lot of my art from completion. In this piece I wanted to go with the inspiration I had, so no re-touching, adjusting, fine-tuning etc.
Let me know what you think! Or upvote for support. I'm brand new to steemit so share or comment your blog, my introduceyourself post goes over some of my interests.