Hey guys! I'm back to my genderbend fanarts. It's been a while since I created one. Late last year, I created Genderbend Fanarts of Luffy and Chopper of One Piece. So now, I feel like creating a genderbend fanart of all the other Mugiwara Pirates.

Ii was thinking of who to draw since I wanted to try out making a female character into a male one. However, I decided to create the female version of the other male characters first. So, I decided to draw the genderbend version of Roronoa Zoro.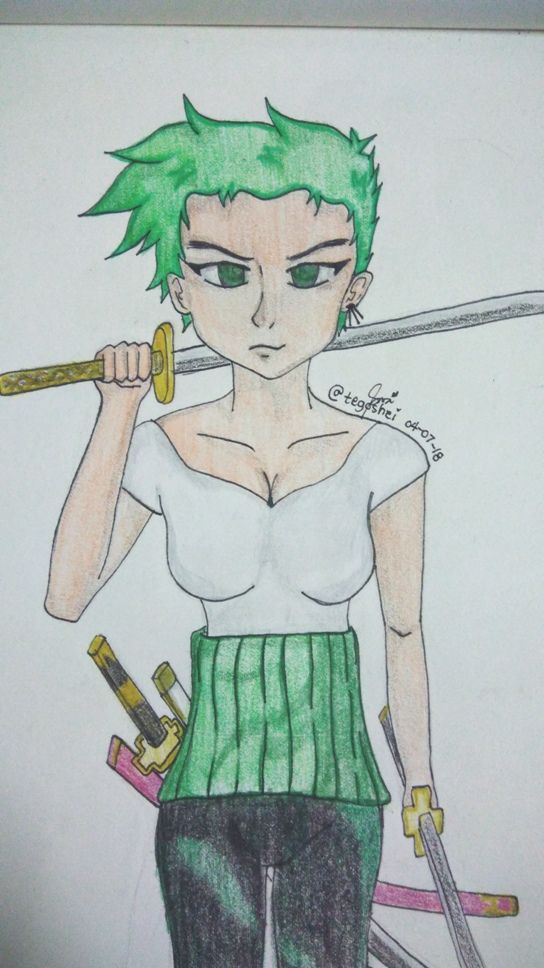 I really wanted to create a very girly type of Zoro, but I thought a "tomboy" type would really suit his personality. Though this is a genderbend fanart, I wanted to preserve the personality of the character. So yeah, that's how I imagine Roronoa Zoro as a female character.
Now, let me show you the step-by-step process as to how I created this fanart. As for the materials, I used my mechanical pencil, eraser, artline pen, watercolor pencils and sketchbook.
The Step-by-step Process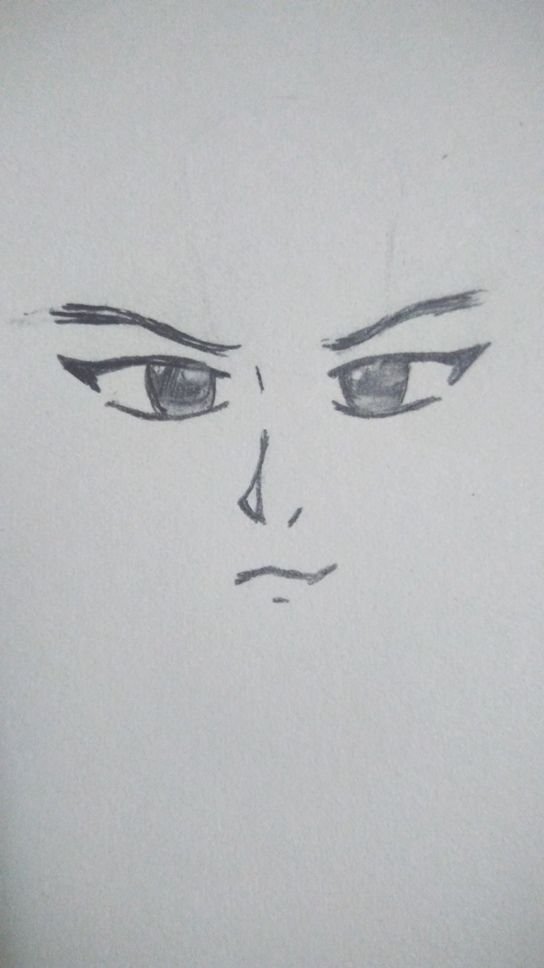 First, I decided on how Zoro's female version's face would look like. And this is what I came up with.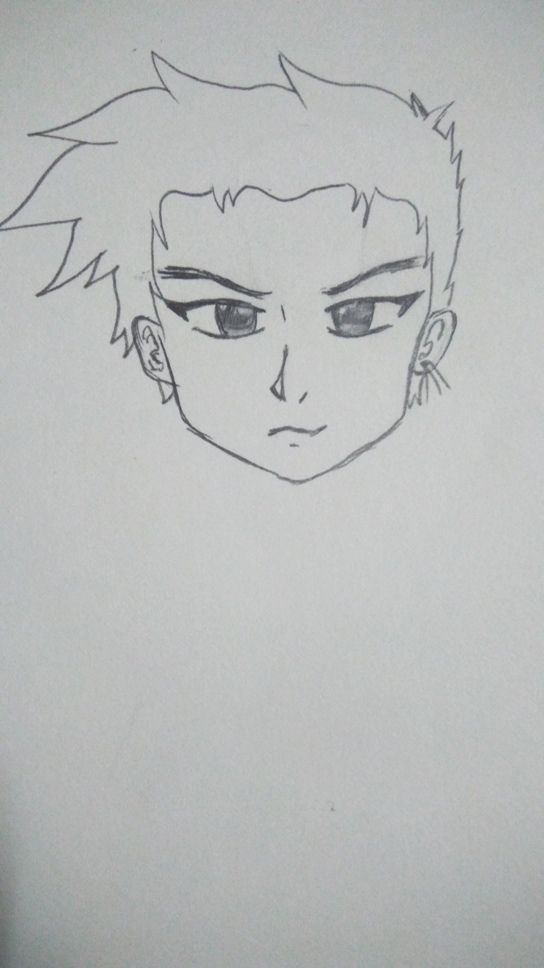 Next, I drew the face as well as the hair. It's slightly longer and wavier than the male version.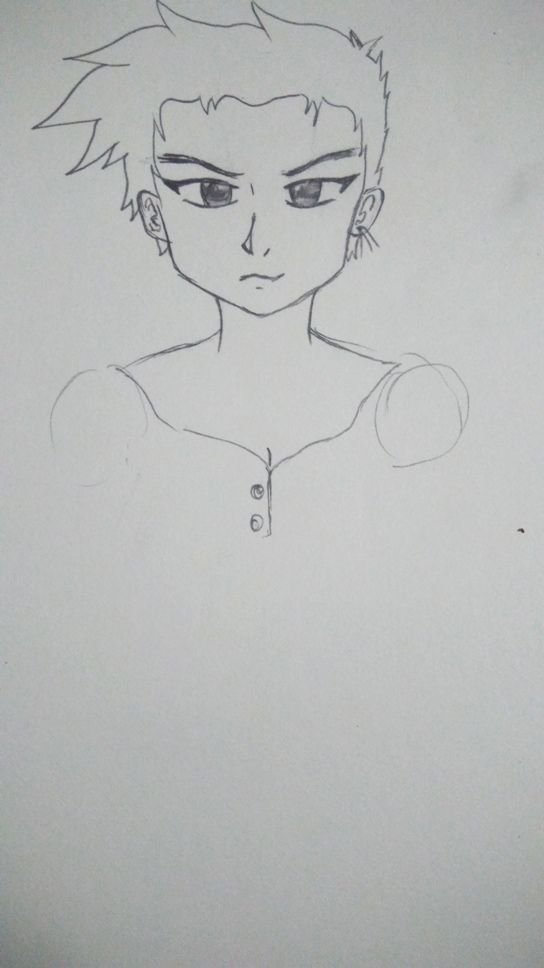 Then, I made the neck and the shoulder as well as part of the character's female version of shirt.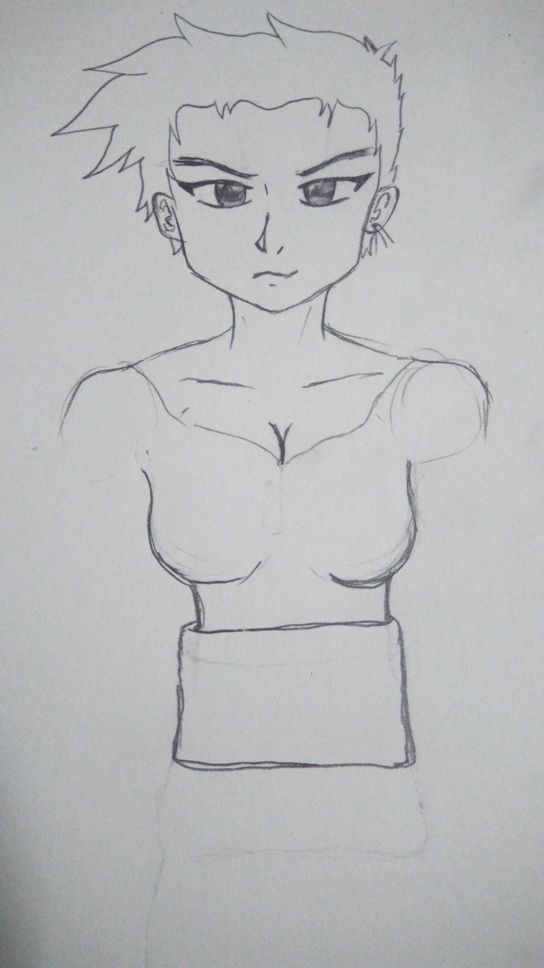 The boobsie and the waistband...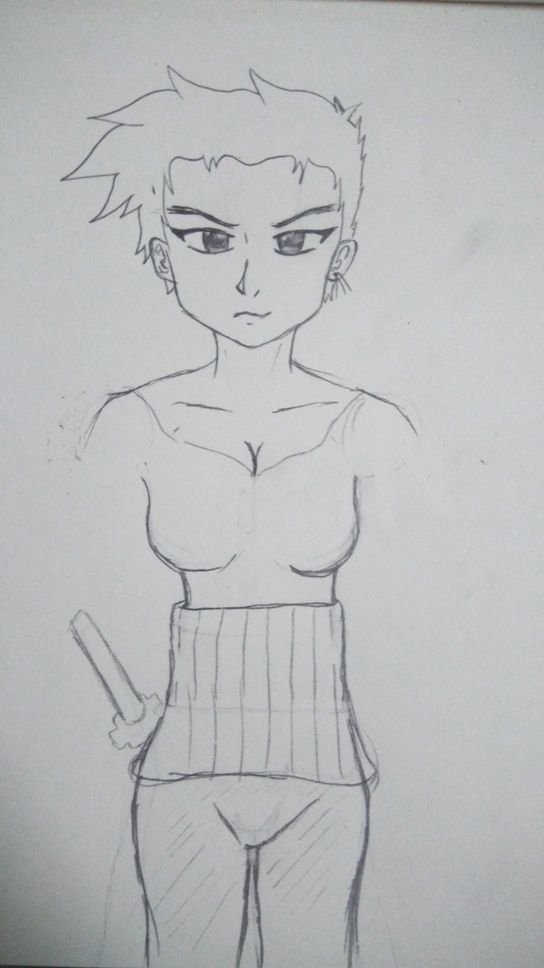 I tried to adjust the clothes part, making the waistband longer that will show the curves. I also drew a tighter pants than the male version.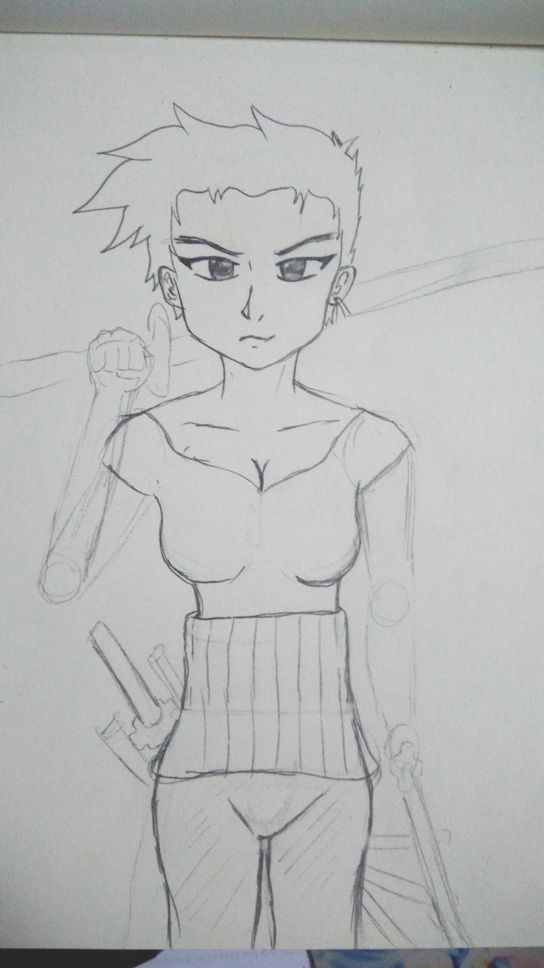 Then, I sketched the arms and the swords.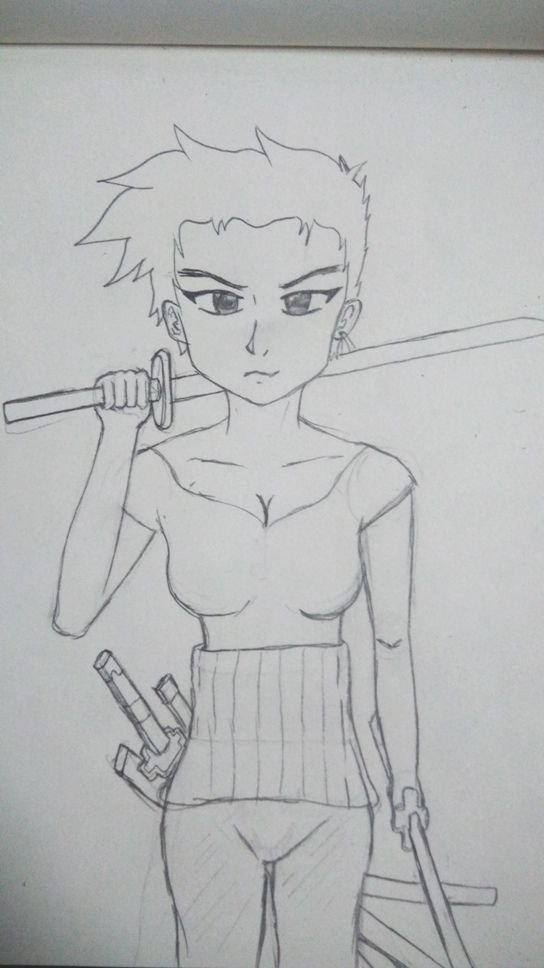 This is the final pencil sketch...
After sketching the female version fanart of Zoro, I used my Artline 0.3 pen in making the lineart. Then, I tried erasing the primary sketch. I tried my best to make it look cleaner, but below are all that I could do.
lol
After all, I'm a messy artist.. XD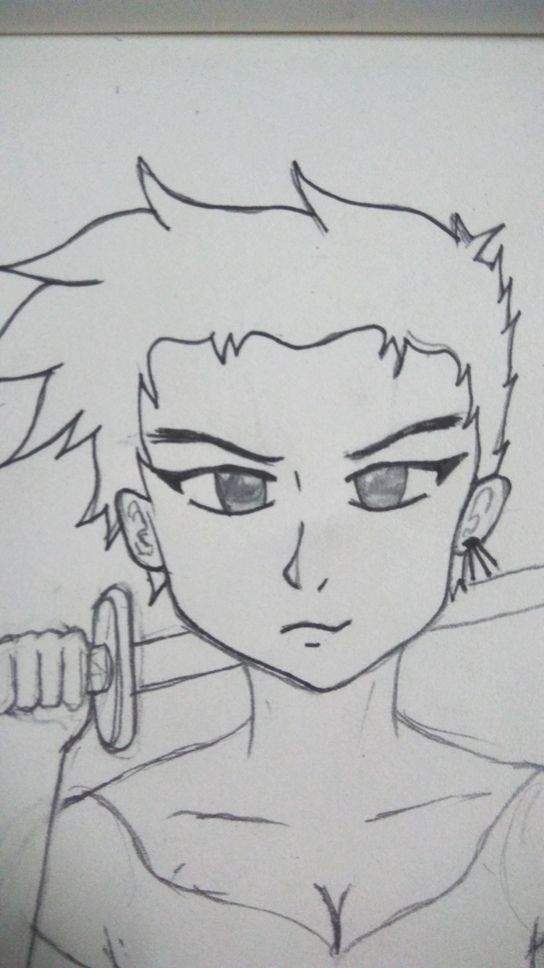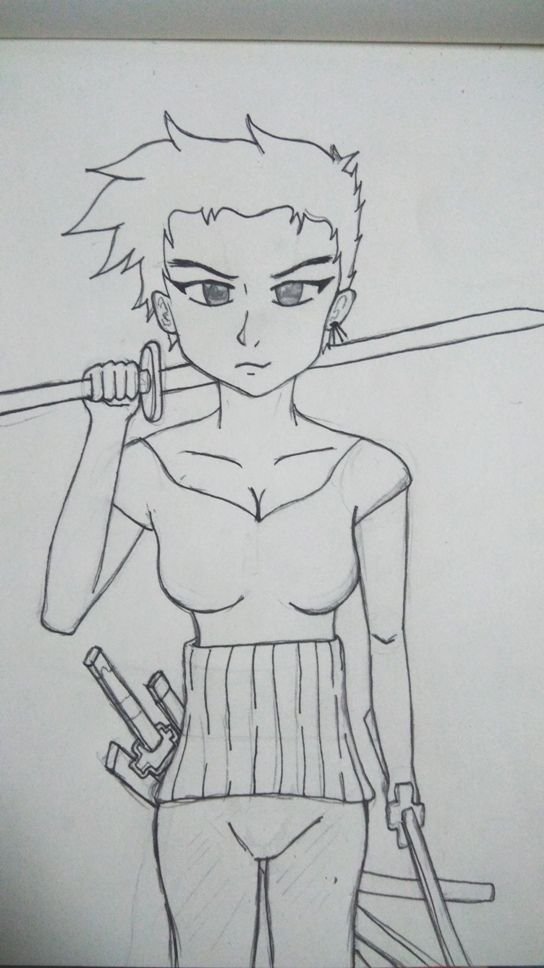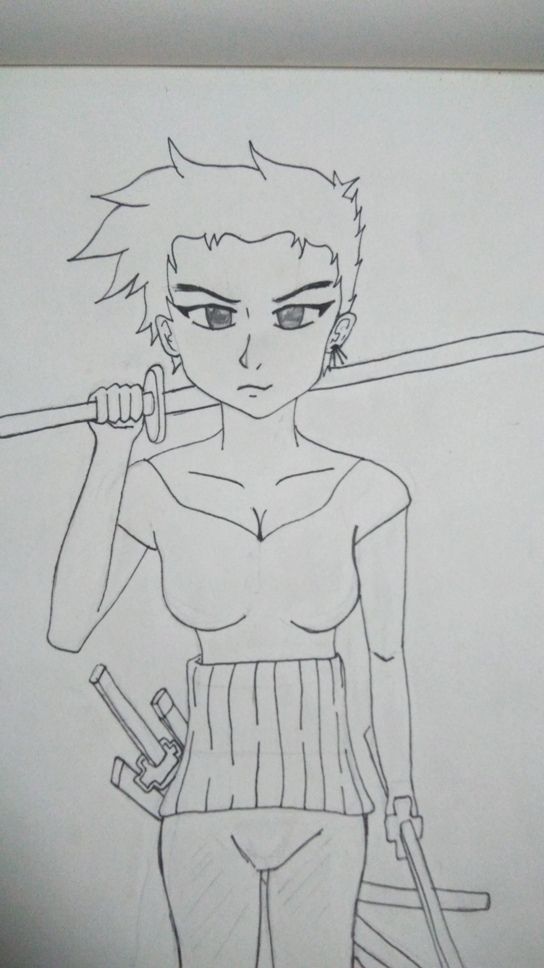 There goes my final lineart. Next up, of course, is bringing the fanart to life... coloring! As mentioned earlier, I used Faber-Castell Watercolor Pencils for this. I started with the hair, face and skin, clothes and lastly, the swords. Check out the coloring process below.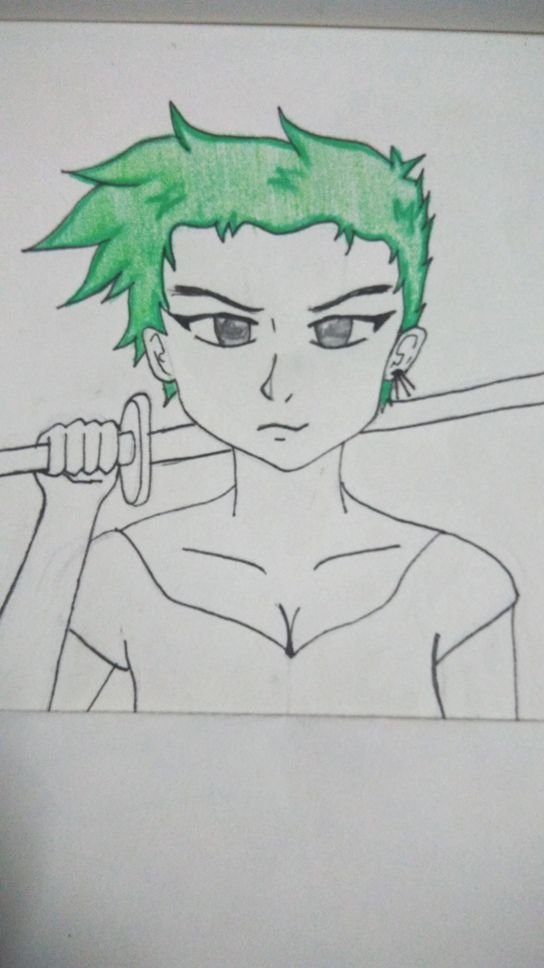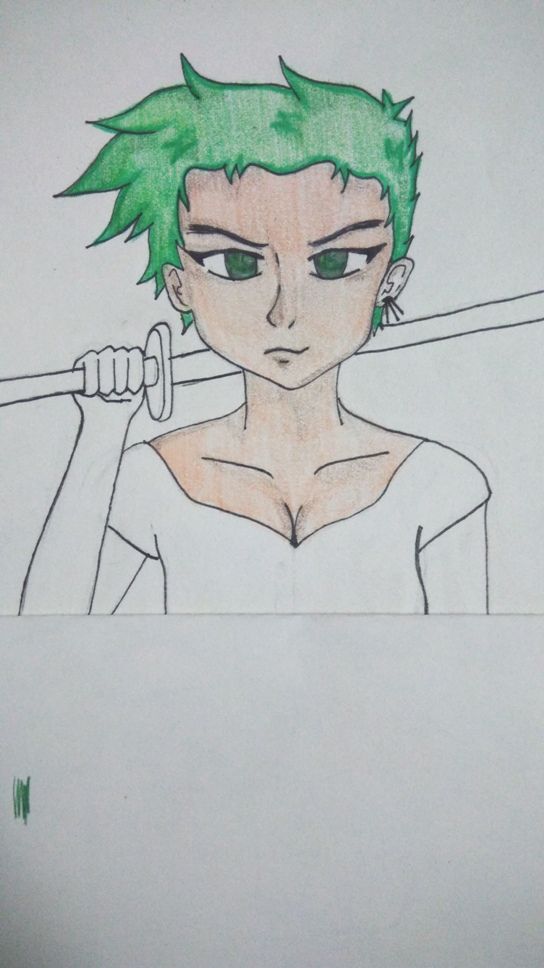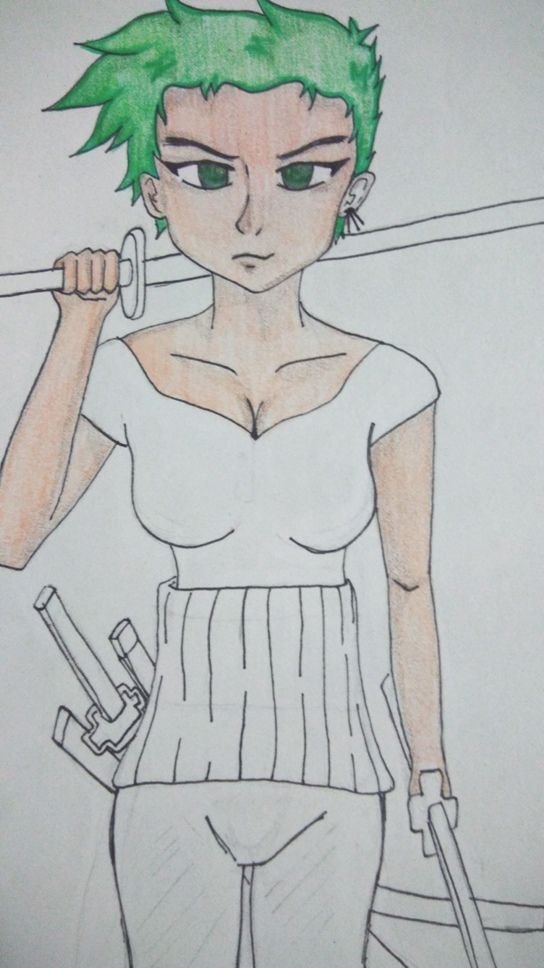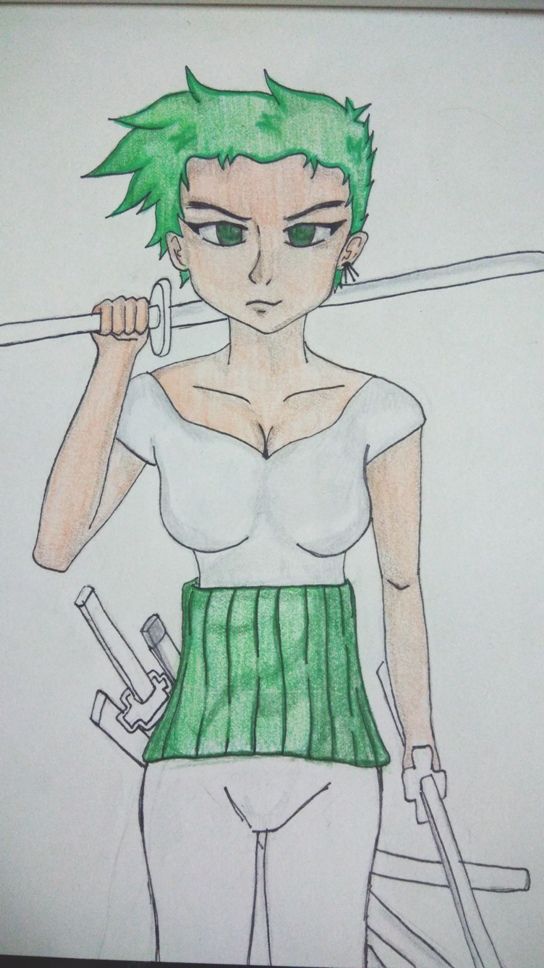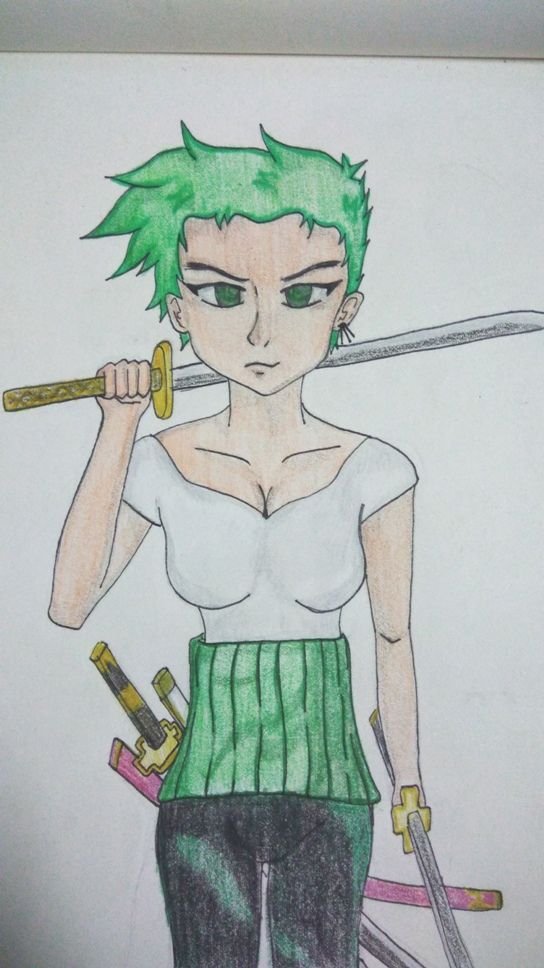 Almost done, all I have to do now is to affix my username, signature as well as the date for today. I'm quite happy with the result. I hope Zoro won't slash me into pieces if he saw this fanart.
lol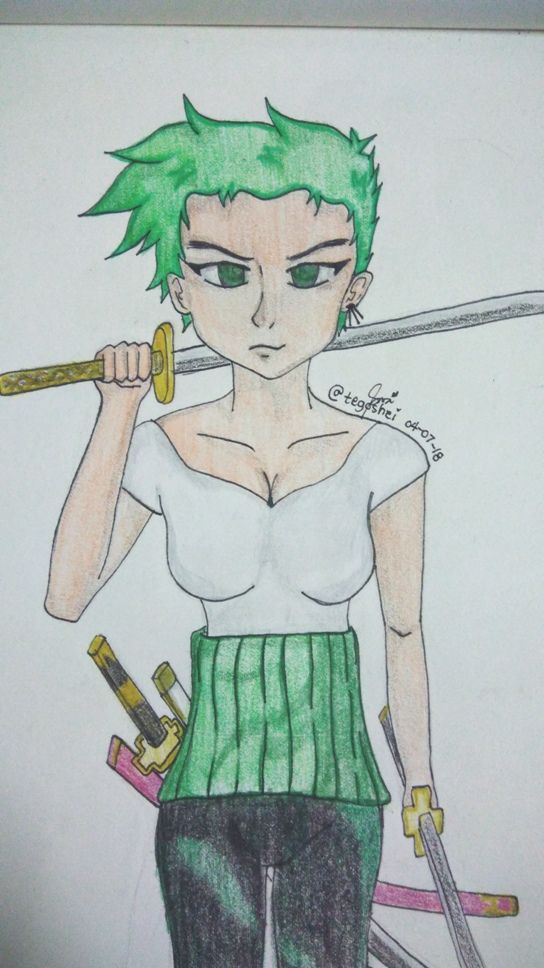 Here's a gif version of the whole drawing process...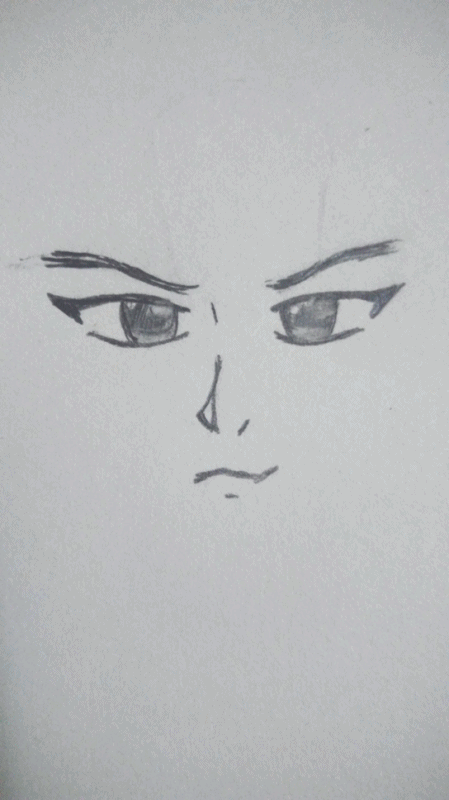 And yeah... I also took a selfie or maybe... not-so-selfie-coz-you-can't-see-my-face with my drawing...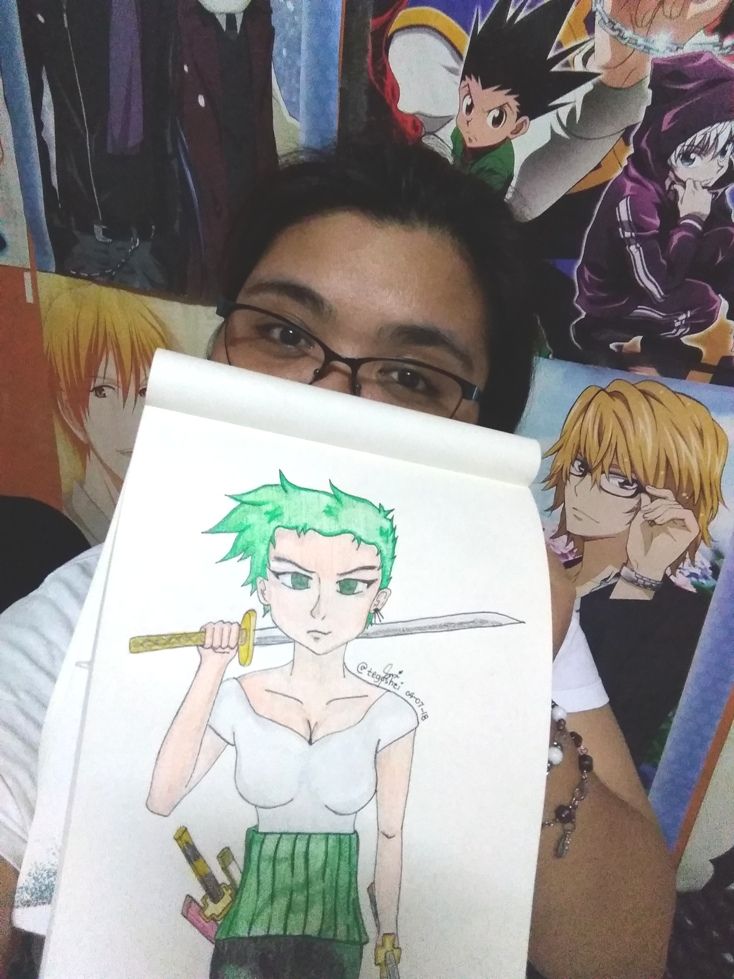 And yes, that'll be all for my Roronoa Zoro Genderbend Fanart. I hope you enjoy the drawing process as well as the drawing itself. I'll try to create genderbend fanarts of the other characters as well. I'm having a hard time imagining Brook and Franky, TBH.. lol.. Oh well~ let's see what'll happen in my next genderbend fanart. ^^
Thanks a lot for dropping by!
それではまた~
Love lots, @tegoshei