Looking around in my neighborhood, I kept noticing a different kind of mural, I have been ignoring so far: garage doors, painted with many different motives and colors. Of course, a garage door does not necessarily imply a garage behind it, especially in Mexico. These are usually safety curtains, and behind them you could have any type of business: from mechanics' workshops to doctors' offices, from publishing companies to restaurants.
All of these murals I gathered in various locations throughout my neighborhood of San Miguel Chapultepec. The first two were the ones that inspired me to visit the others, I remembered seeing. They are on an African themed Internet café.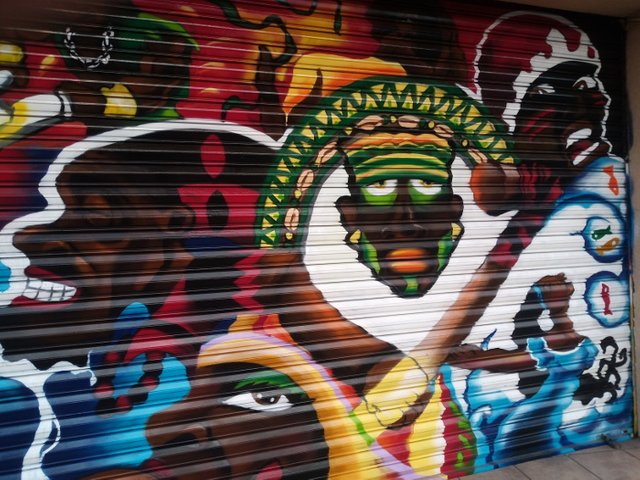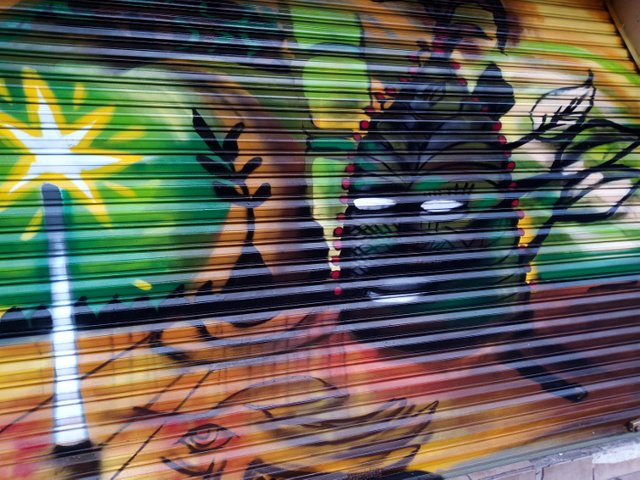 The next too are quite obviously a dentist's office. The tooth with the dental tools around it make that quite obvious, and believe it or not, compared to many of their competitors this image doesn't even look corny! And the flower next to it gives it a nice aesthetic appeal.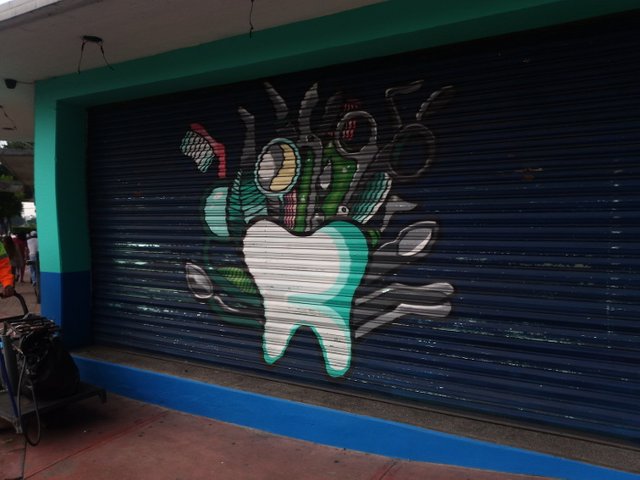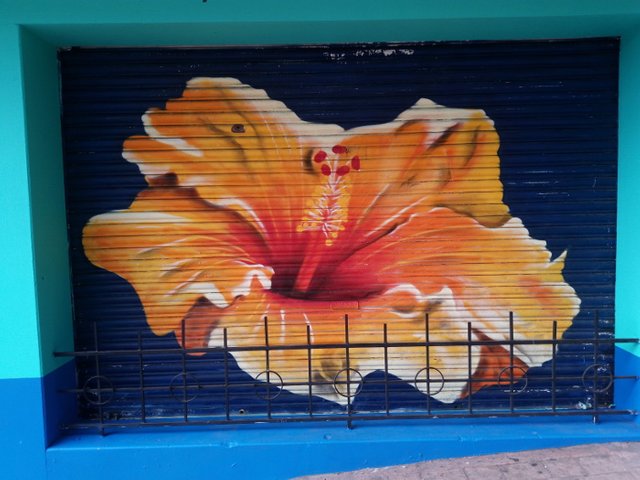 These last two garage doors are probably the most mysterious ones. There used to be an ice-cream parlor behind them, if I recall right, but it closed long time ago. Now all that's left is some avian theme. The pelican feeding her babies is not spilling her own blood for a change, which I'm quite happy about. The other picture, however makes me puzzle. It's obviously a bird, with a big crystal heart, and a lettering saying... I'm not even sure. It almost looks like STRANGER.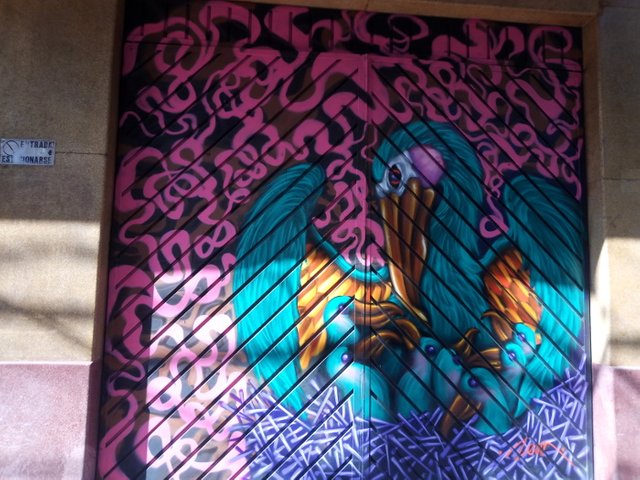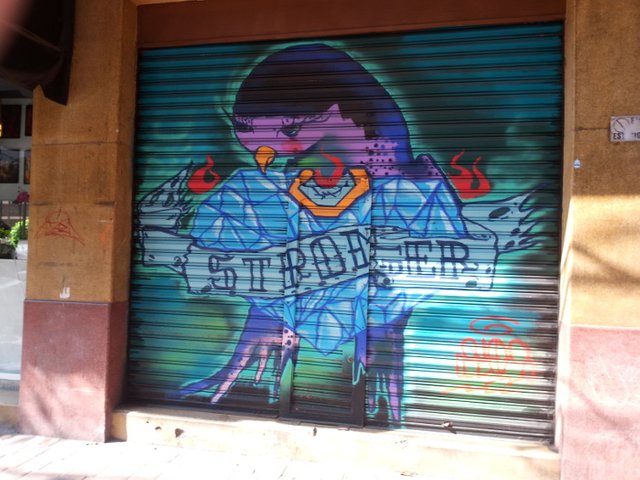 If you liked this, check out my developing series on Mexican murals:  
Please check out these great communities I'm contributing to: 

#ecotrain | What is EcoTrain | Discord Community


#tribesteemup |The 8 Pillars of @TribeSteemUp

Join us on Discord

#cyclefeed | Introducing CycleFeed | Discord Community