Welcome to an introduction to cross stitch by your subversive friend, Stitchybitch!
There is something to be said about being able to stab something 4,000 times and not go to jail, it is soothing as hell. I sublimate my rage through crafts and it is the best. Taking a hobby that you usually associate with sweet little old ladies and sprinkling swear words onto is the kind of thing I live for. The contradiction! The aesthetic! THE FILTH.
Let's have some fun with it!
---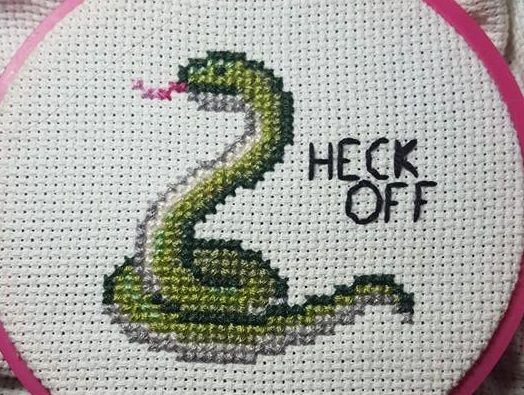 ---
The first thing you need to know about cross stitch is do NOT get intimidated by looking at the fabric. Just like all fabric, it has a weft and a weave. On Aida fabric is just much easier to see. Most people turn their nose up at it because it looks overwhelming at first, but once you know what you are looking for, it is...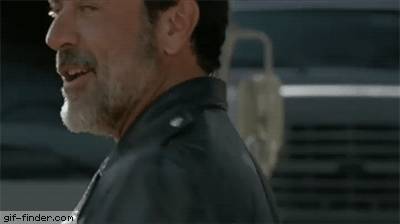 So, let's get started! Assemble your supplies.
---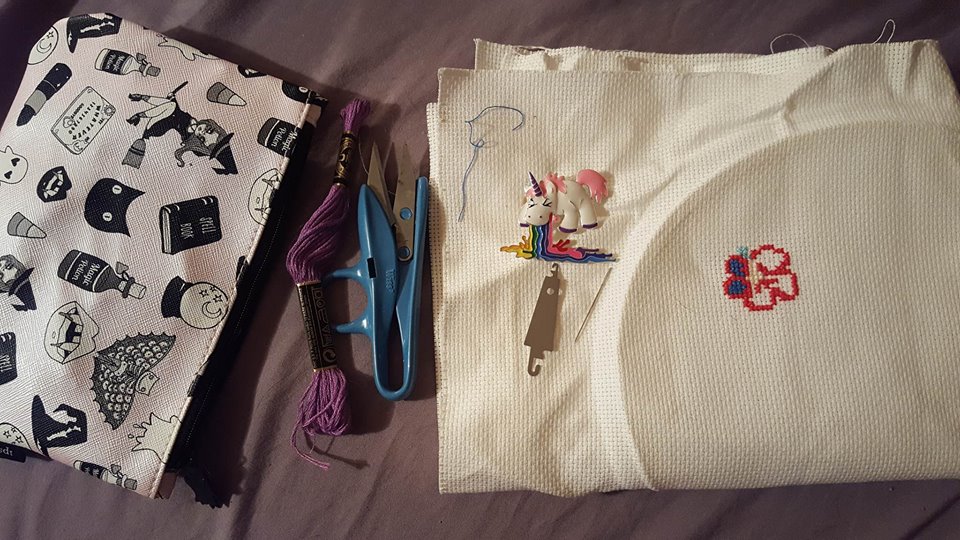 From the left, we have a bag to collect stray floss cuttings/storage for notions, some 50 cent DMC floss of random color, a pair of snips (you can use scissors, we ain't all fancy. I've used my teeth before), a needle threader, a round tip needle, the very necessary Vomicorn needle minder, and some fabric.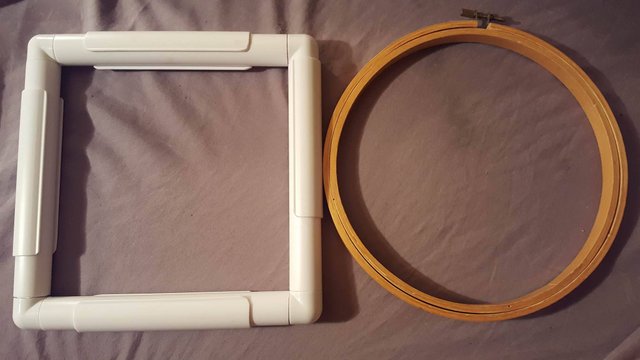 You'll also want to decide on what to hold your fabric with. I used what is on the left, called a "q snap" frame. I find this is easier on my hands than a traditional hoop pictured on the right, and I have to move it around less as I work on projects. Find what you're comfortable with, this is going to be your new, weird thing.
---
For this demonstration I am using an old, beat-up piece of 14 count aida fabric. They come in a variety of sizes and colors! For a beginner, always start on a low count fabric of WHITE. Trust me, the colored fabric is gorgeous but can be HELL to work with. Wait on the pretties. The lower the count, the larger the squares are. This means it is easier to see. I recommend going with a 14 or 11 count for your first stitching. Makes poppin' that cherry a little less painful.
Now, what you're going to want to do is examine the fabric.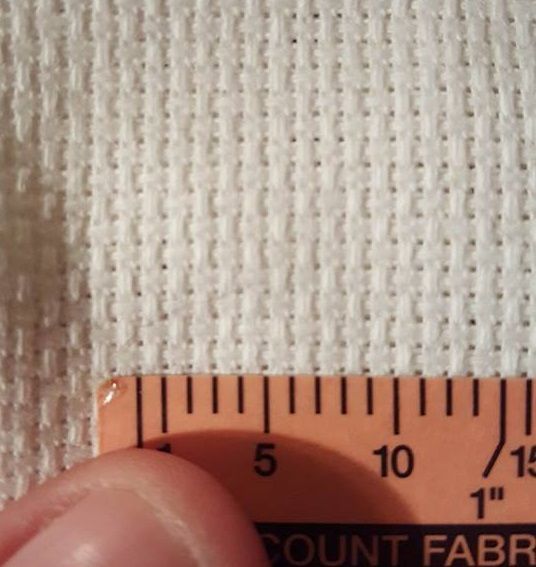 See how the holes form little squares in the fabric? That is what you're looking for. Don't fuck yourself up by taking it all in at once. When you look at this, look for the little symmetrical boxes. These are your pixels.
Needles, round versus sharp.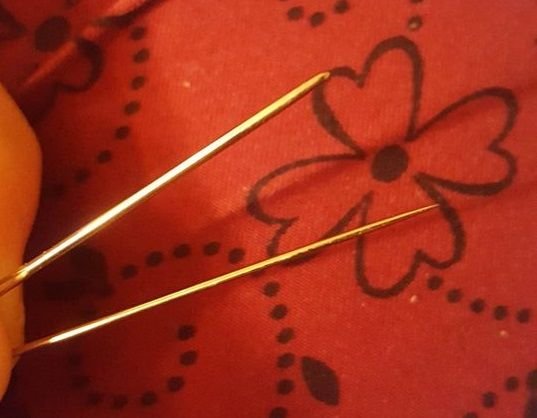 The reason you're going to go with a round tip (giggity) is that you want to stretch the hole (giggitygiggity) and not tear it (giggitygiggitygiggity).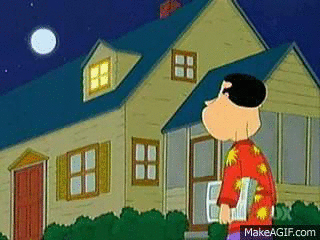 ARE YOU GETTING EXCITED?!
Yeah, I know. This is a bit boring. Just hang in there. You'll be making pixelated atrocities in no time.


Okay, next step, take some of your floss and cut a nice length. I am going to teach you loop start, so take the amount of thread you want and double it, we are going to be folding it in half. For this, I am going to do four strands so it is easier to see. Loop start is great for anything that calls for even numbers of threads.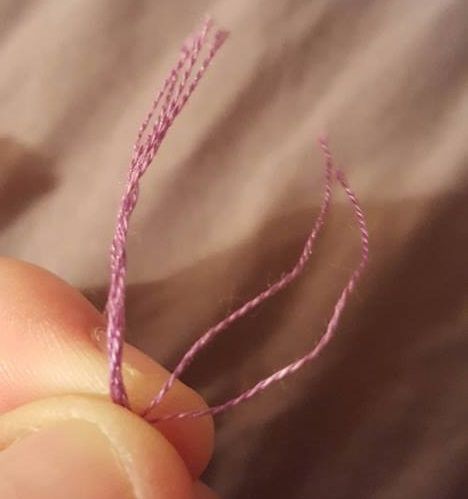 Split off two strands from the six that make up the floss. You're going to now double them and thread your needle.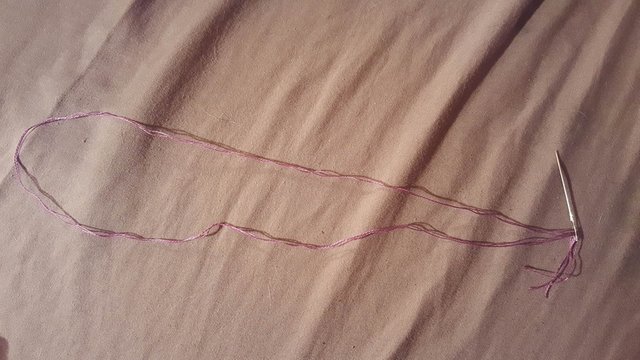 Hot damn, look at that. We are getting somewhere!


Now select your starting point and press your needle through the back of the fabric to the front. Make sure not to pull to hard, you need the tail back there to secure!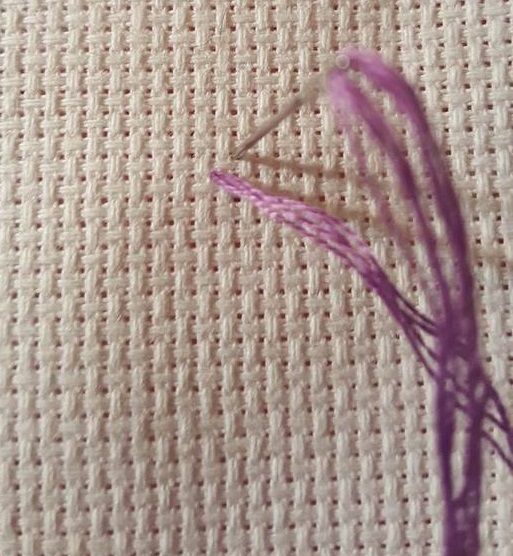 Go to the to the opposite corner, and press your needle through the back. Flip it over.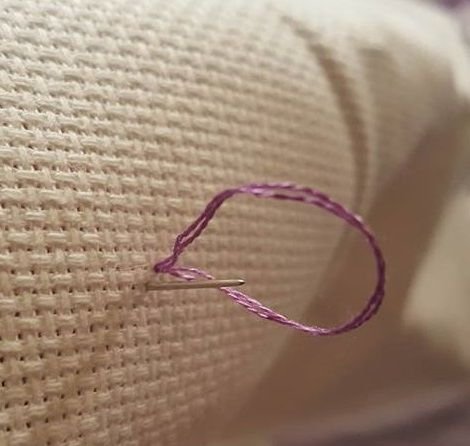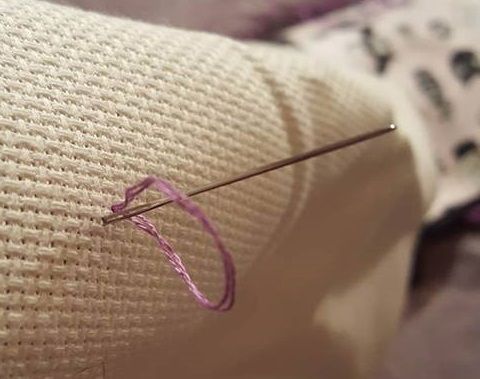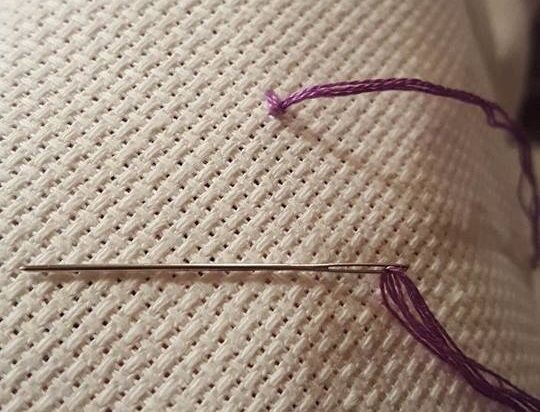 Pull tight, and you've got yourself the loop start! You work is now secure as hell!
Flip it back over!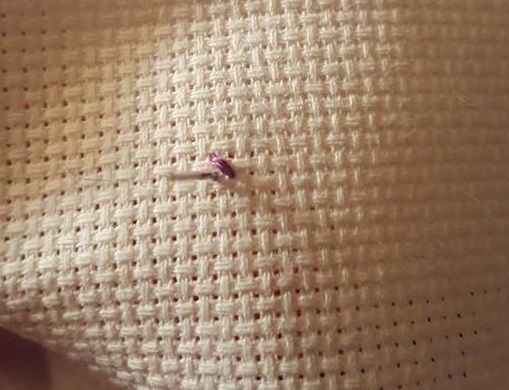 Go to the bottom of your square and this is where you'll begin your next stitch. You're going to lay down a couple stitches. One thing I didn't learn until recently, you should always do half stitches in one direction first and then fill. It makes them more uniform.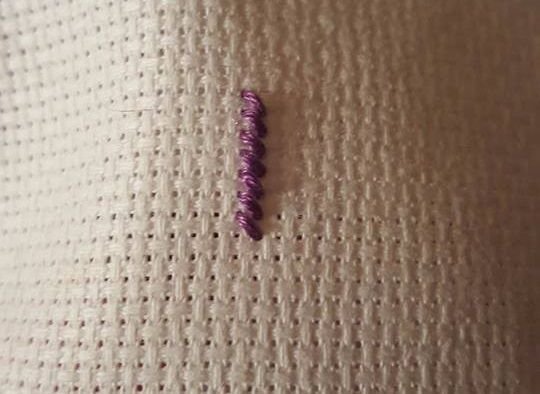 Goddamn gorgeous.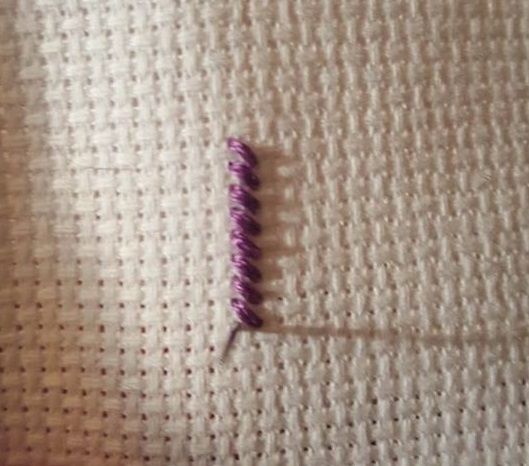 Start filling in! Corner to corner, no big deal!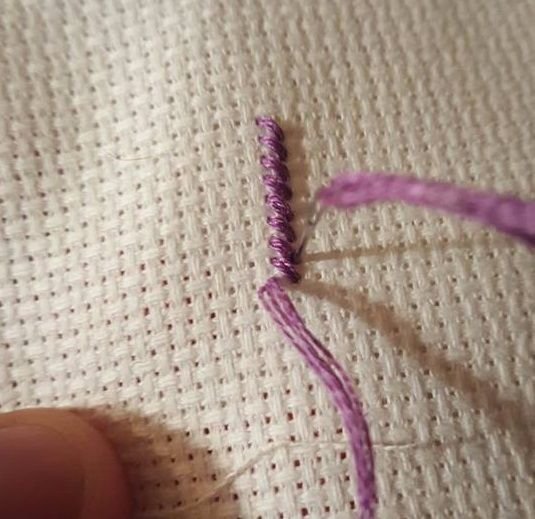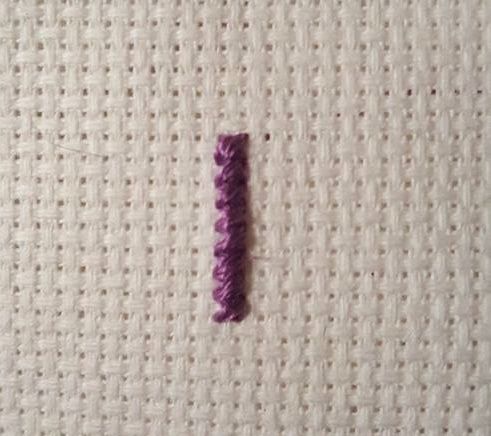 BLAM
Congratulations! You just made your first cross stitches! Don't you feel foolish for never trying before?
In closing, feel free to ask me questions! I even made a little sampler to show you the difference between four strands and two, also stitches that swap directions. Can you spot them?
---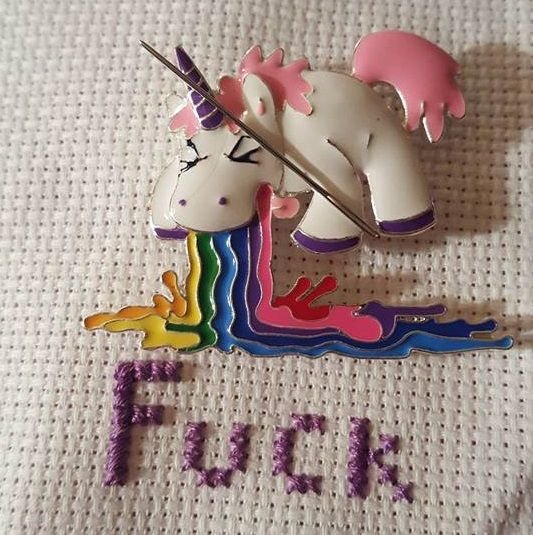 I just gave a fuck! Use it wisely!
---