Lightside / Darkside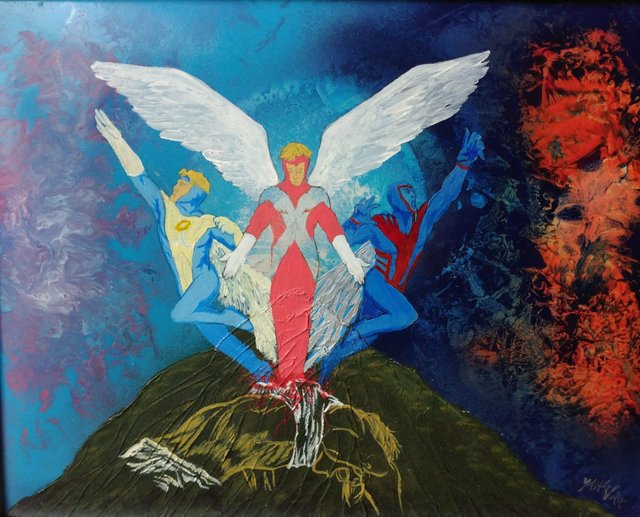 Hard to say what I was really feeling when I created this. Whatever it was, think there was a considerable amount of passion and aggression building. Archangel is one of those characters that underwent a critical change. Once a marvelous subject of beauty, originally named Angel, he was taken by a powerful villain called Apocalypse. To which would be the angel's end. The villian possessed such power of transformation, that he remade this once innocent soul into a dark soldier of war. There was much strife to be endured. Good did prevail with the Marvel heroes helping him return back to the light. However, they could not undo the inner turmoil of himself, his greatest foe.
I felt like this character portrayed the best visualization of exhibiting all these emotions at once. The drawn figure at the base, is that moment of his new-found awakening upon his return from the darkside and his new set of wings on the verge of erupting. In this case of the piece, his new life emerges and he draws spiritual strength to embrace both sides.