Men in Black, Men of Steel and now I found out Men of Kettle. A small human figure with loads of Kettle on the top.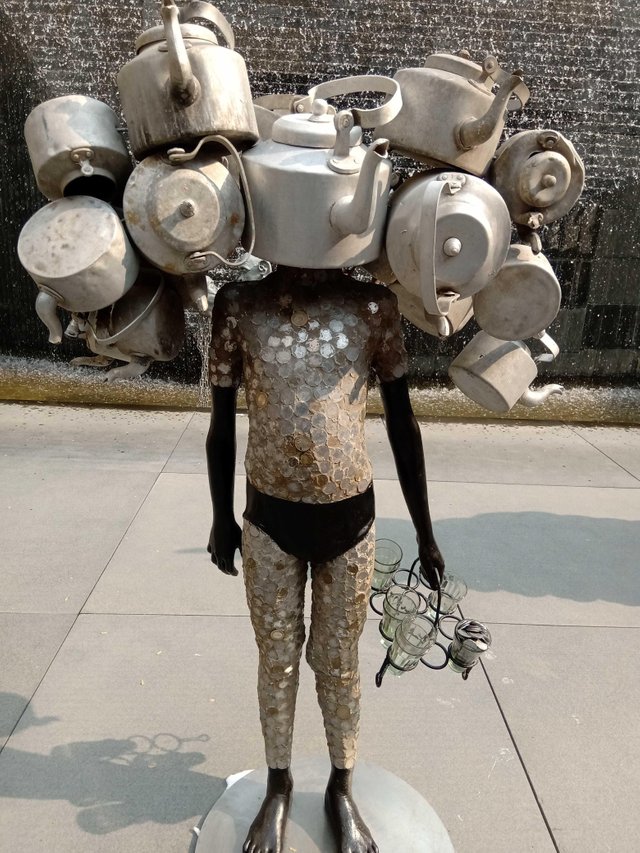 I am yet to figure out what the statue meant, when it was placed right on the open area of the Museum. Yes this one is too from the Museum, where I get to see many unusual things. This one is quite interesting. If you look at the figure, it has multiple Kettle on the head area around 10-12. And all of them a real kettle.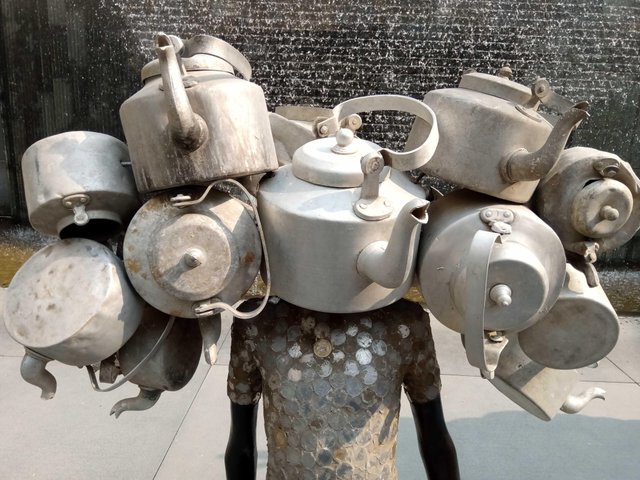 The entire body of the statue is covered with Indian running currency of denomination Rs.10, Rs, 2, Rs 1. Making it a body of steel. Quite strong and durable.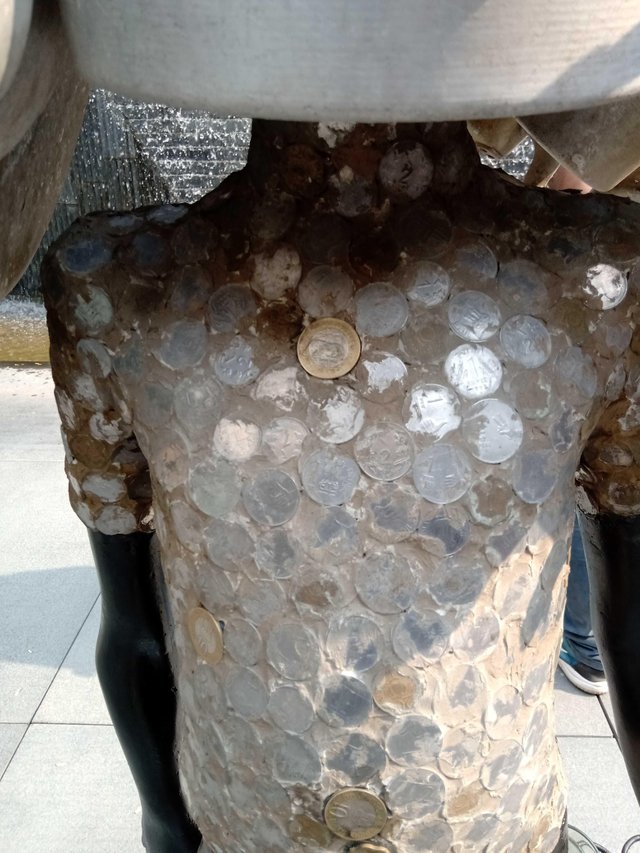 The statute is holding a glass tray. Usually a tea boy in India carry some glasses along with the kettle to serve the tea. This figure too have few glasses with Indian coin on it. Displaying as the boy collected few buck by selling tea.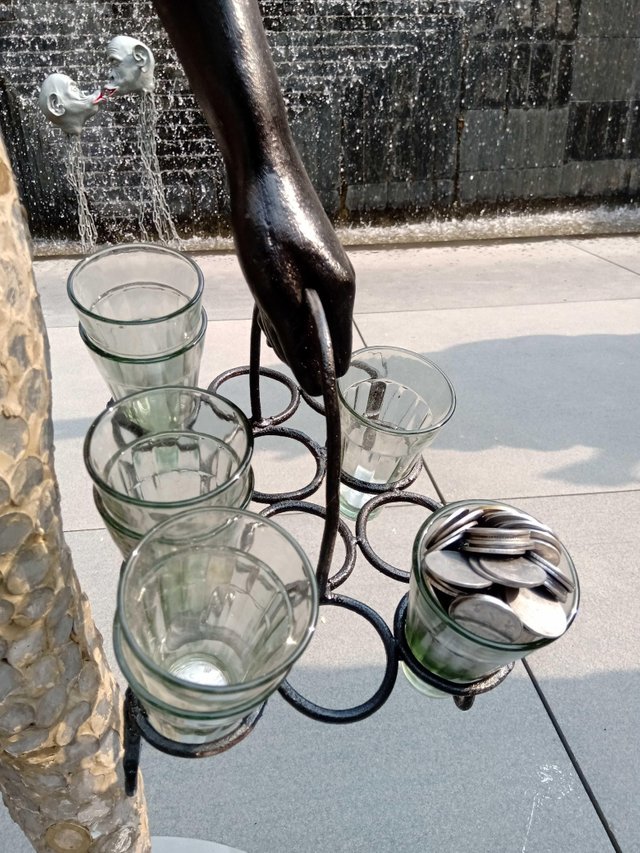 The statue is the display of an art. An artistic that might sending out some kind of message which I unable to take. But looking at the figure , I simply found out, a Tea selling boys having sold his tea and earned some money. However , the too many kettle on Head is making my thought bit dicey.
What's your take on the figure??
Stay Calm....
Keep Steeming...Steem On !!!
---
My Witness Votes
@firepower , @enginewitty, @blocktrades , @gtg , @helpie, @abit, @c-squared , @jackmiller, @ura-soul, @blockbrothers, @ocd-witness @bobinson, @jatinhota, @curie, @adsactly-witness, @therealwolf @patrice @reggaemuffin @c0ff33a @thekitchenfairy @drakos @roelandp @good-karma @yabapmatt @partiko @steemcommunity @qurator.
---