Hazy days bring sunsets that are much more reddish at the end as seen in this hyperlapse shot.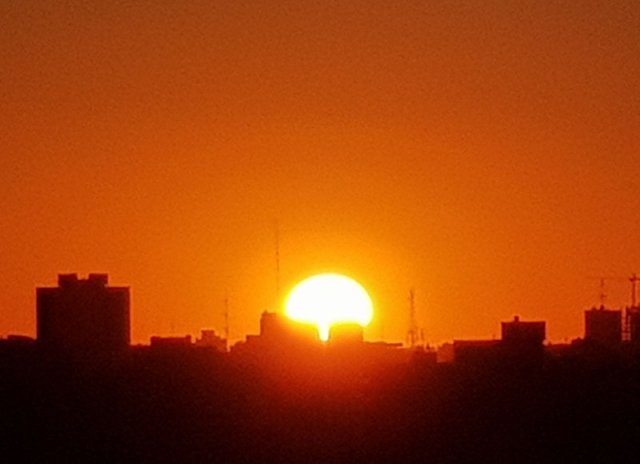 Some are nicer than others. I get a beautiful sunset every evening and would love to share them all. Impossible to do, so they will be posted only now and then. Here is a time lapse as the sky goes red.
A video cannot portray the size of the sun as it dips down over the horizon. Haze seems to increase the magnification of the sun as it exits the day, so I let my phone sit on the balcony for a few hours.
Update 7/7/18: See the difference one day makes
It is setting quite a bit to the left - much hazier today.
The sun looks more like a planet than a star!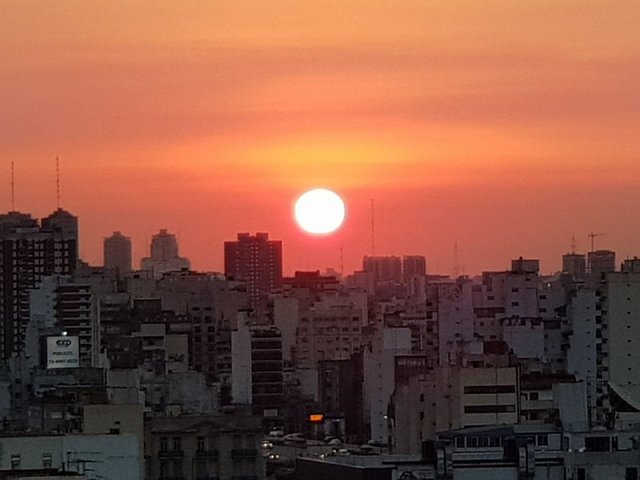 Enjoy
Today I learned: If your phone runs out of battery while doing a time lapse, it still gets saved.
---