Art from Pyramids - How I do it.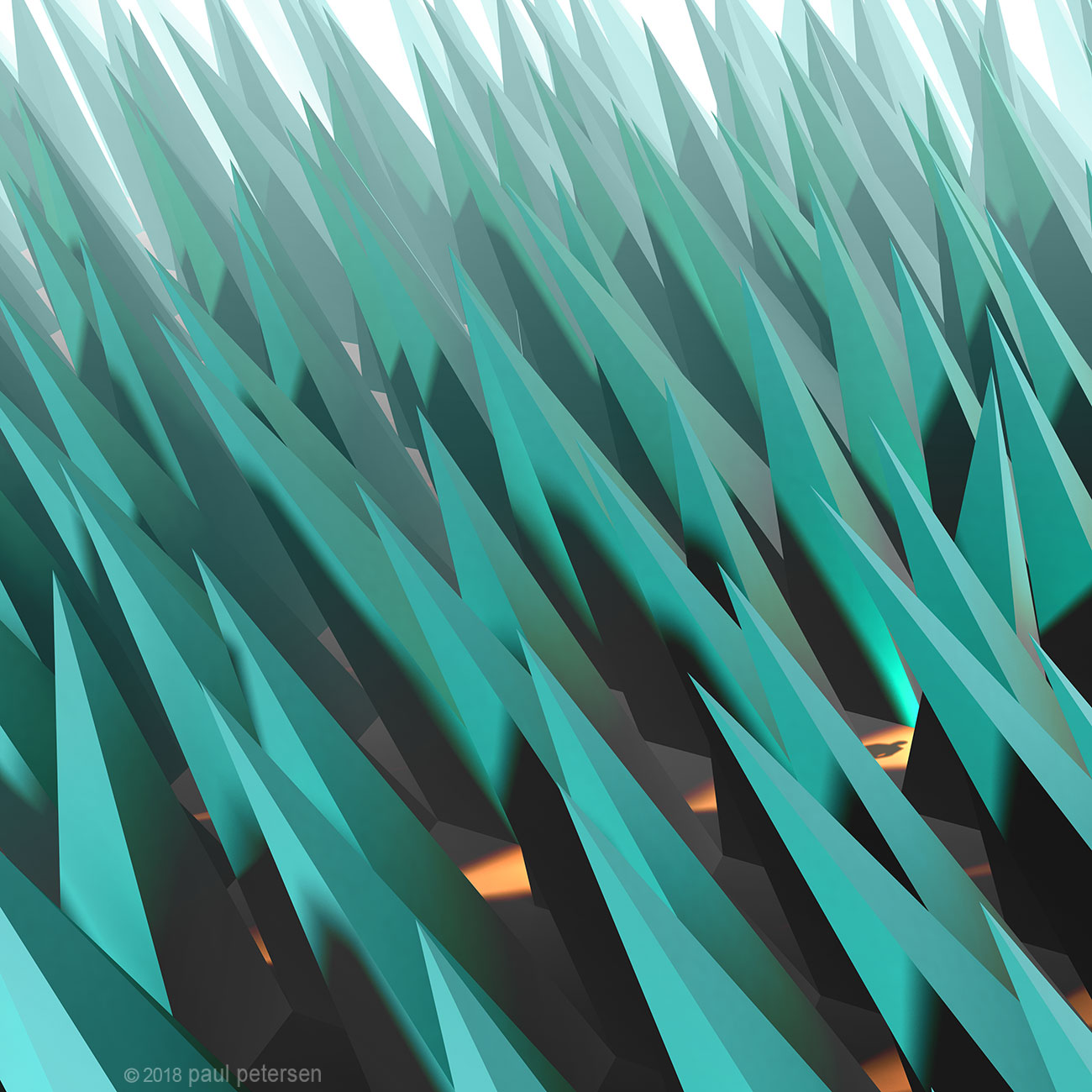 Up until recently, all of my digital artwork has been made inside spheres. But I had the notion to try doing something with a group of pyramids on flat plain. So in my 3D modeling program, I made a plain with a grouping of pyramids on it, lined up military style.



Then I duplicated that plain so I had about six times more of them.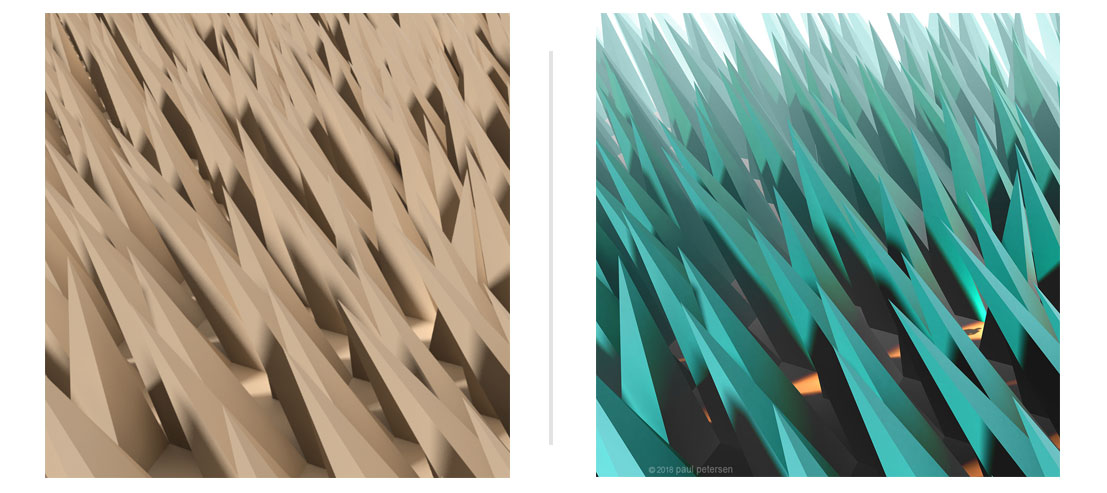 I selected the top tips of the pyramids and added some random variation in lateral position, and then rendered this image on the left. In Photoshop, I added color to the trees, and added a shadow in the shape of a man, to make it a little more interesting. My title for this is A Walk in the Woods.
Here are a few more images I created with this same 3D model, made with different types of camera lenses, and different techniques in Photoshop: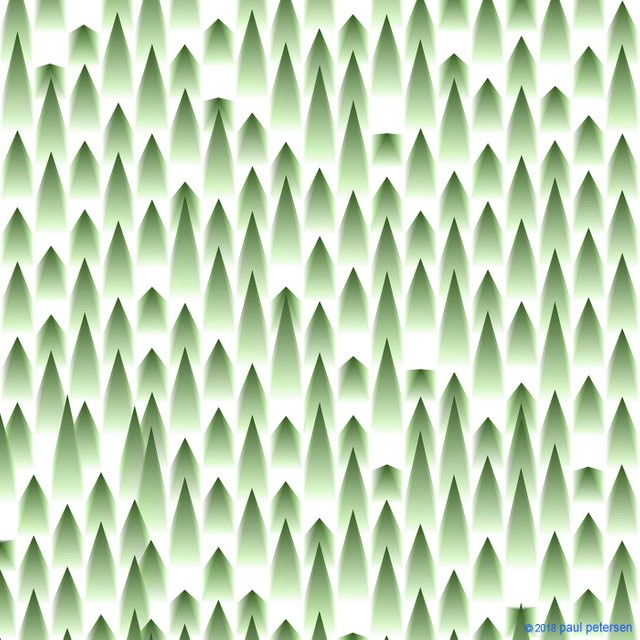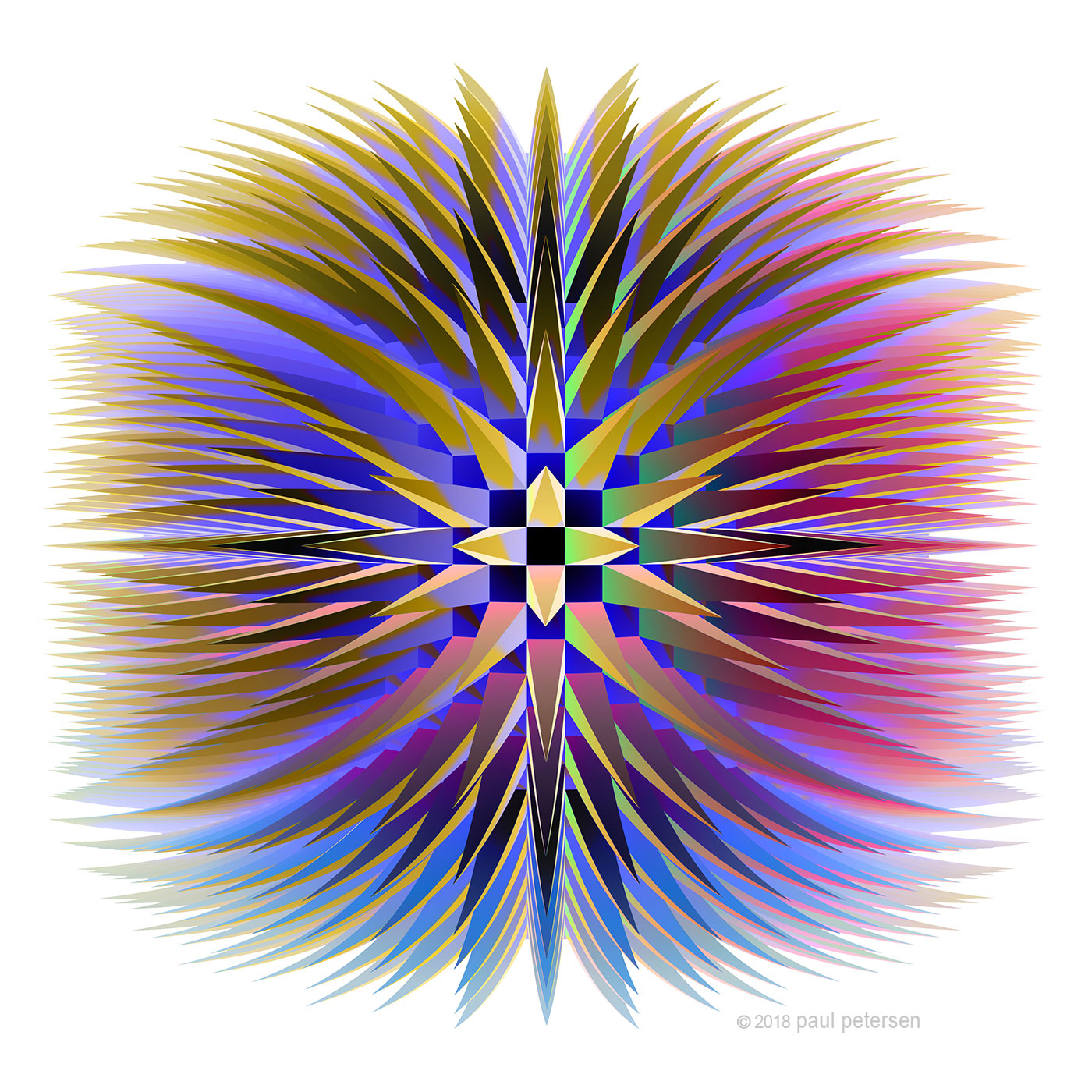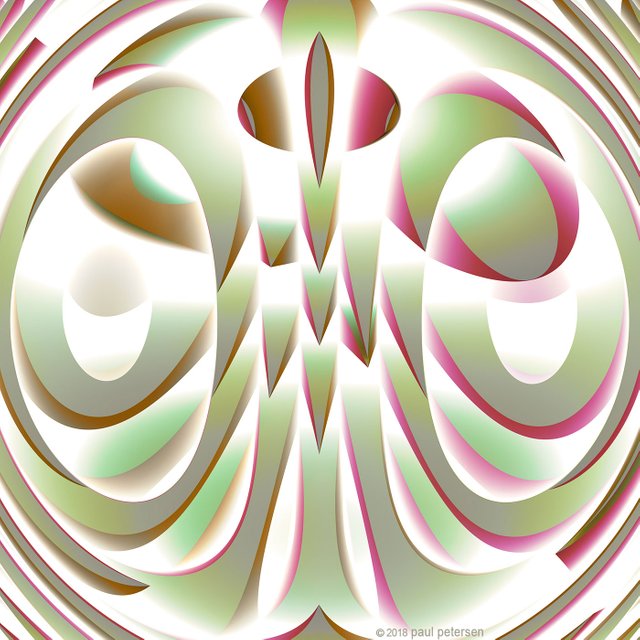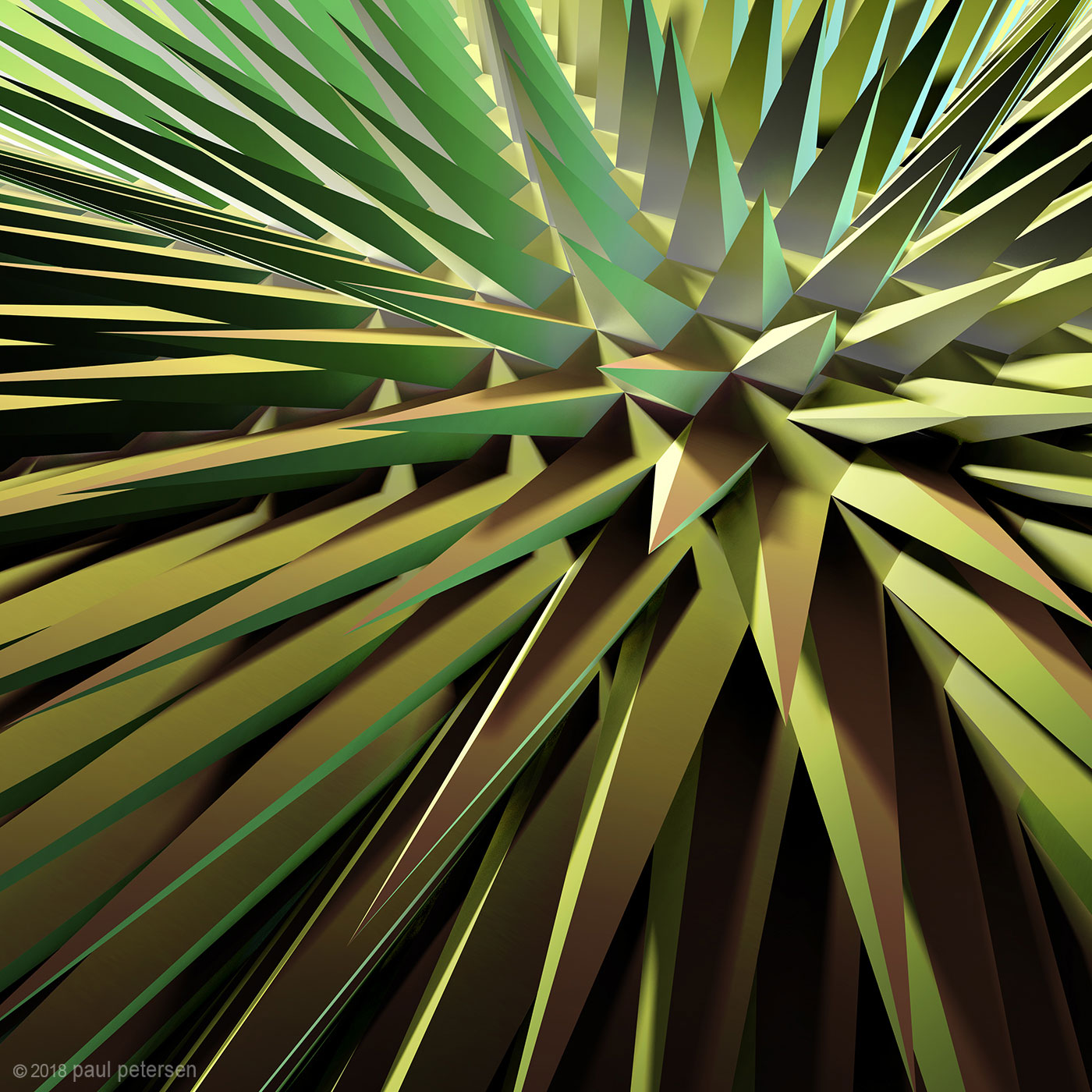 This art was previously posted by me on Twitter and Instagram. Here are links to my accounts:
Twitter: http://twitter.com/spherical_art
Instagram: http://instagram.com/sphericalart
Let me know what you think!