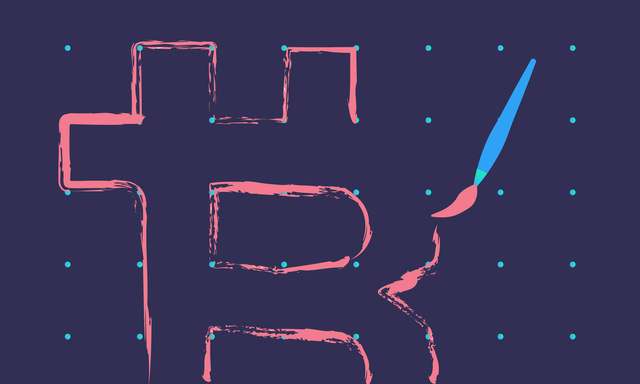 Welcome to our Weekly Challenge Series - every week, @sndbox will publish a question or topic designed to explore new ways of engaging the blockchain ecosystem.
---
Connecting the Dots

Join us for another round of the #cryptodots challenge - an artsy call to create your favorite crypto logo. For this ongoing cryptoart extravaganza - Steemians are tasked to download the dot grid (below) and to illustrate a cryptocurrency logo of their choice.
Browse through the results below and let us know which are your favorites. Download the grid at the bottom of this post to put your dot connecting skills to the test -
Explore Week 3 of #cryptodots
---
---
Explore Week 2 of #cryptodots
---
---
Explore Week 1 of #cryptodots
---
---
How to Play
Download the grid template.
Draw your favorite cryptocurrency logo
Publish your drawing using the tag #cryptodots and share your image in the comment section of this post.
We'll curate and showcase our favorites over the next week. Have fun and be creative!
---
BONUS : Earn a bigger vote by following us on Twitter @creative_crypto (click link) and @sndbox_daily. Tweet your #cryptodots drawing at us!
---
Draw on me! (below)
--- ---

Empower artists, writers, musicians, non-profits and community initiatives - delegate Steem Power to @sndbox (using the links below) or follow our curation trail. Learn more about Sndbox - watch our introduction, here.
Follow us on Twitter, YouTube, and our magazine The Creative Crypto / @creativecrypto