📖BULLET JOURNAL - First pages🎨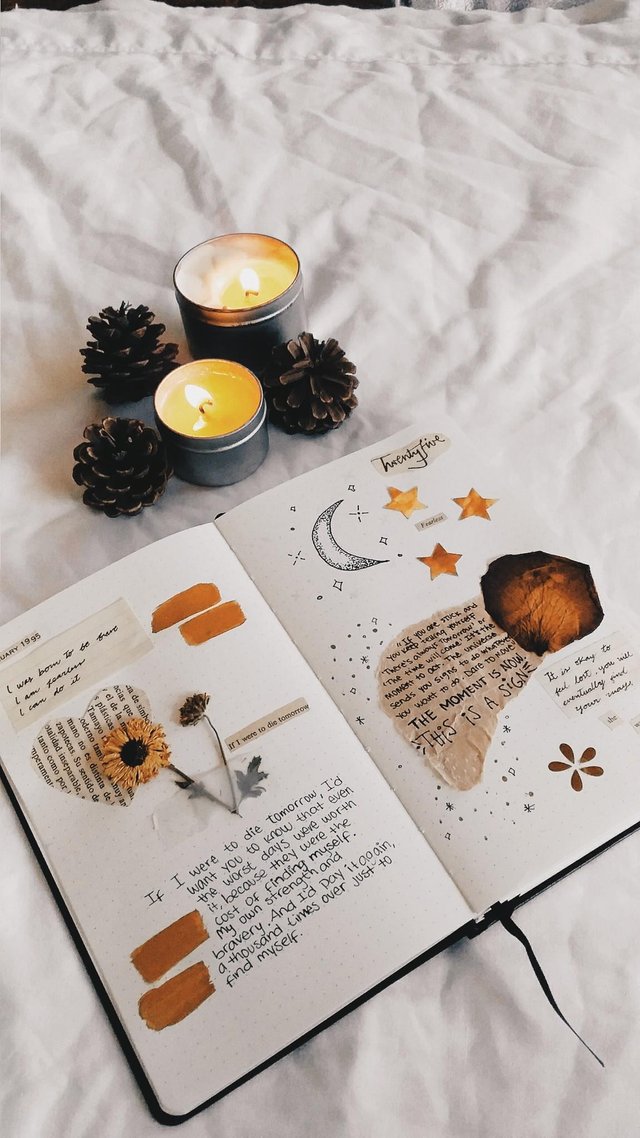 I finally did my first bullet journal page. I'm so so excited. I can't believe I finally decided to do this. I bought a beautiful dotted journal on Amazon and wow I loved it immediately. It is so beautiful. So this first page is very personal. I wanted that the first page of this journal were all about me and where I am today. So this is a recopilation of thoughts and things I like. And basically represent me as a person nowadays. This journal thing is all about being creative and do art so I tried my best at this but at the same time didn't want it to be over the top and had too many information so I like this simple spread just like myself.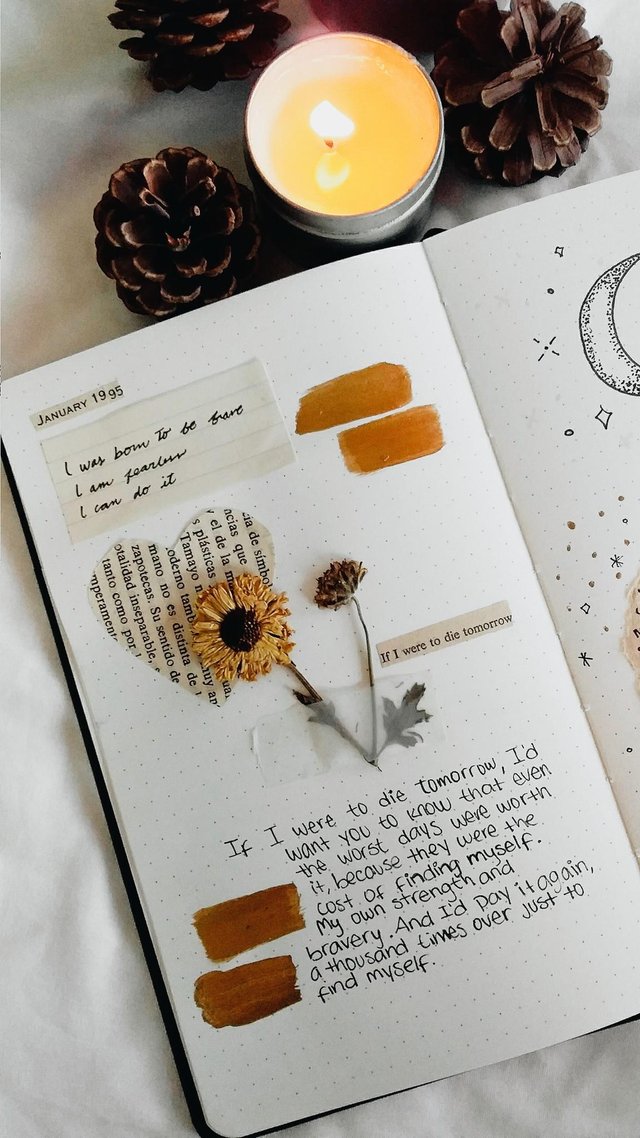 First page close up.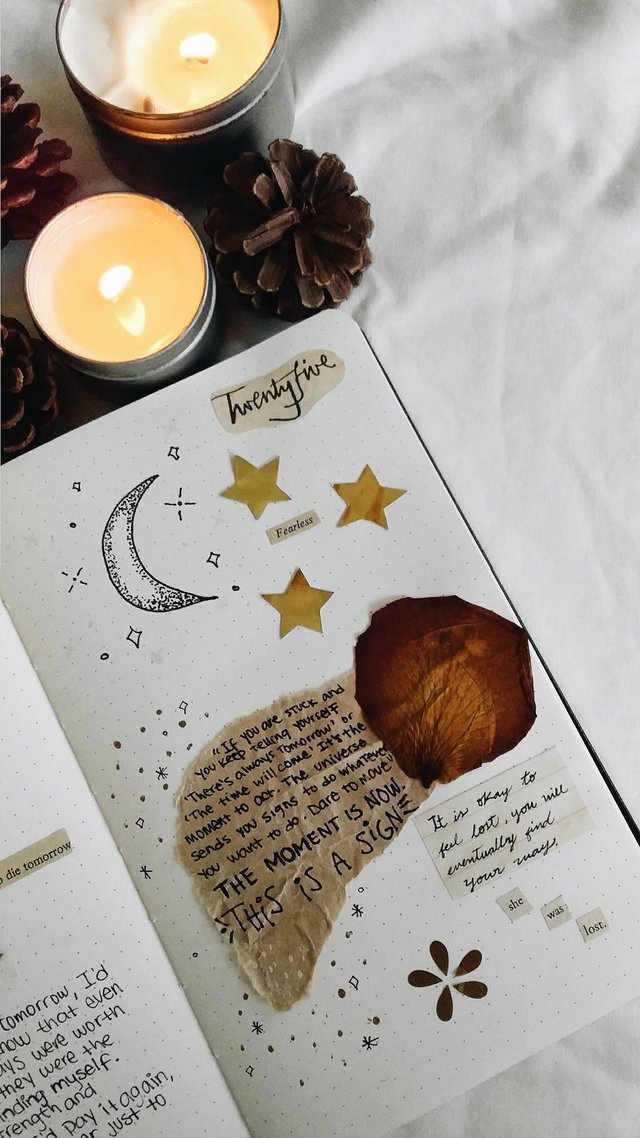 Hope you like it and please help me up with a an upvote