BULLET JOURNAL - Christmas Spread Pages (Artwork)✒🖌📖📄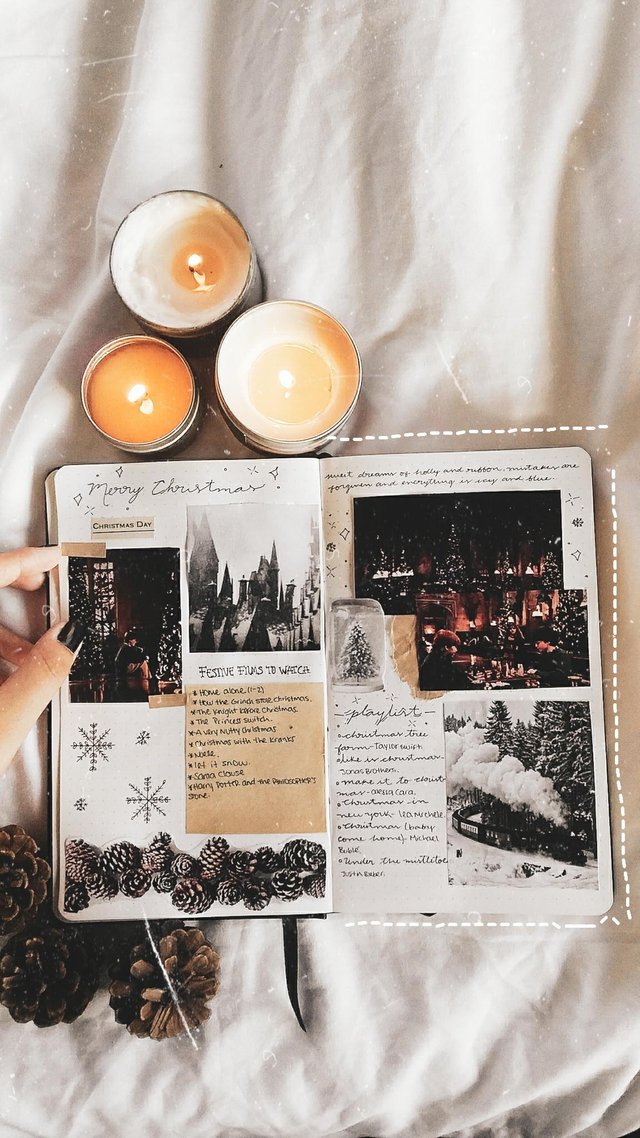 I'm still with my bullet journal,trying to fill a couple of pages and this one is dedicated to Christmas day. I wanted to make this after Christmas but well things doesn't go as planned. Can't them? So here it is. I'm trying my best with every spread pages and I really like this one.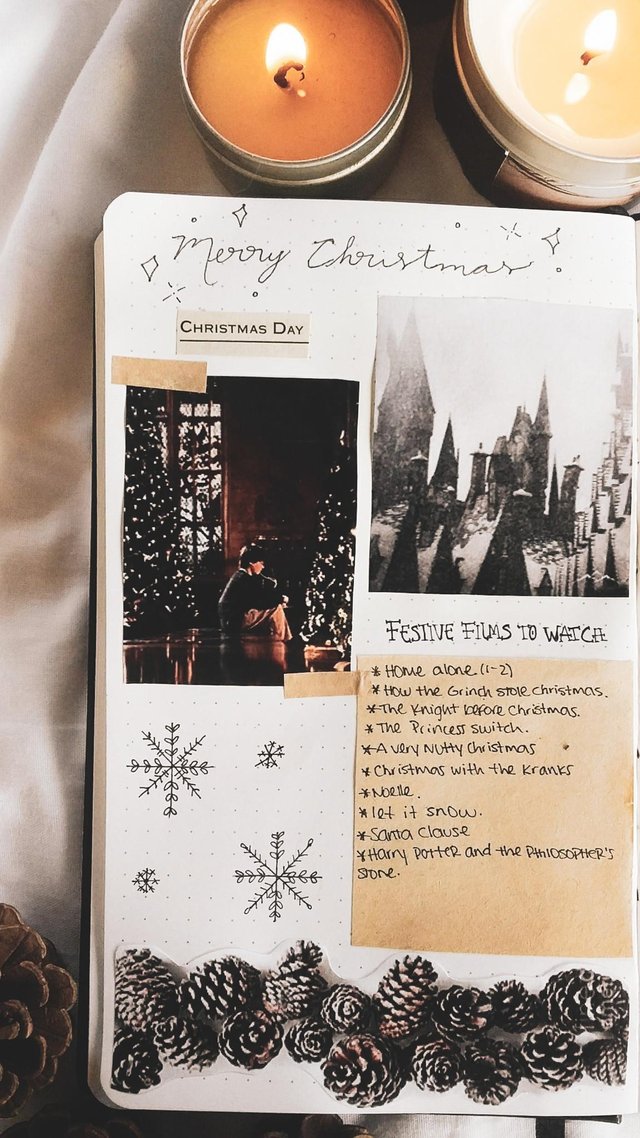 For christmas day i made this in my bullet journal. I wanted to be super cute and personal so here id a couple of christmas songs i like and movies i am always watching thos seadond and sone new ones I like as well. I think I forgot a couple of old ones. But these are the ones I watch with my family so anyway hope you had an amazing Christmas and a better new year day. Spending with your loved ones and family or friends. And if you are alone then I hope you have a great meal and watch your favorite movie.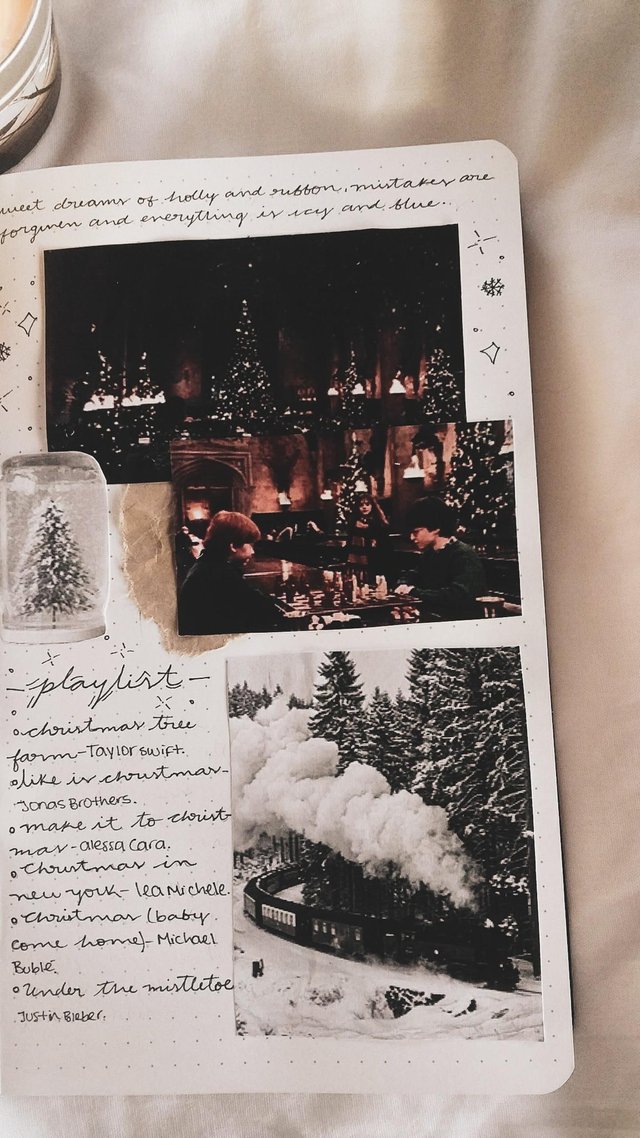 hope you like this as well. And vote and comment here a bit. Thabks for your time. Truly. 🌹🤗