Happy Sunday with a new freaky fish 🐟🐟
Here is a rainy Sunday, but it good, because after many Sunny days the earth needed to have some water 😊
The air is fresh and I worked for a bit while I was watching a movie on my TV. A fresh, relaxed Sunday!
Today I painted another freaky fish: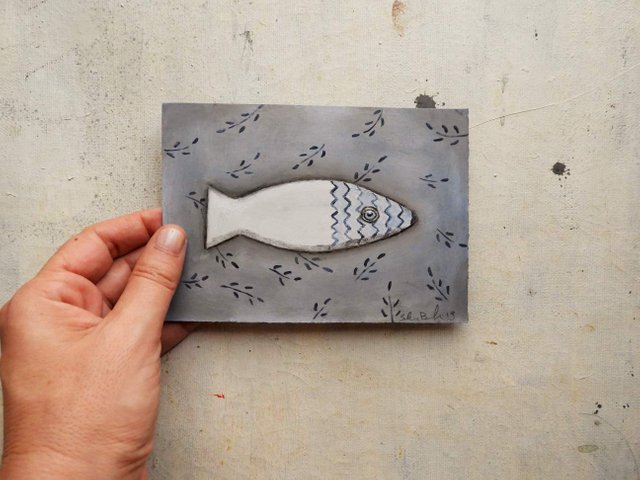 I'm having some problems with the internet connection at home, so I can use just my smartphone to post here (or to do anything online). I don't like so much to write a content using the small keyboard and the small screen of my phone, but it's better than nothing, right?
Well, I can't use my laptop to work online, so I have more time to spend doing something different. 😉
About the tiny fish I painted, in the following pics you can see the process too: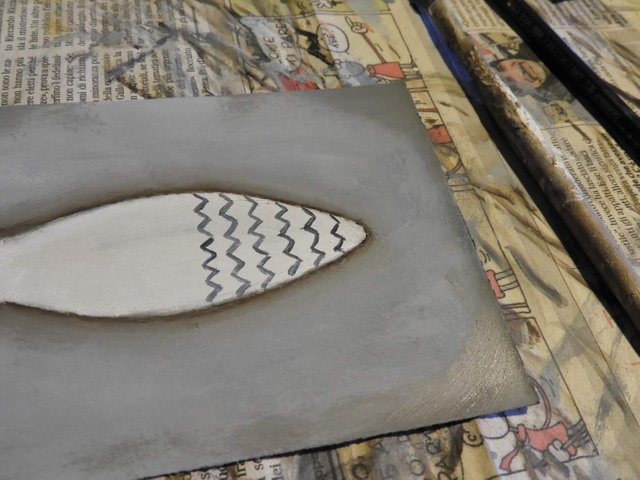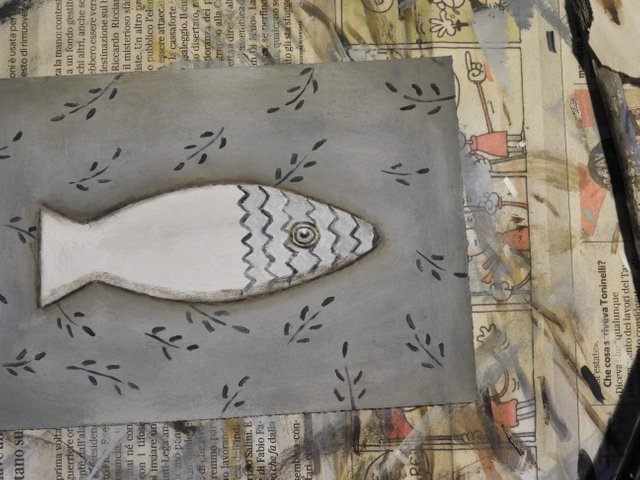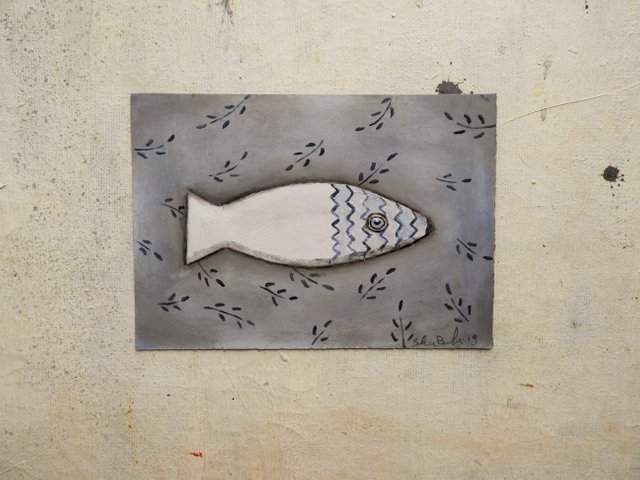 It's an oil painting on paper in A6 size. I hope you like it!
See ya soon and steem on,
Silvia
Posted using Partiko Android