Happy Tuesday to you all!
This morning, after my first cup of coffee, I started to work on some new tiny freaky sheeps in different shades of colors and so I want to show you the first new one: the freaky white sheep!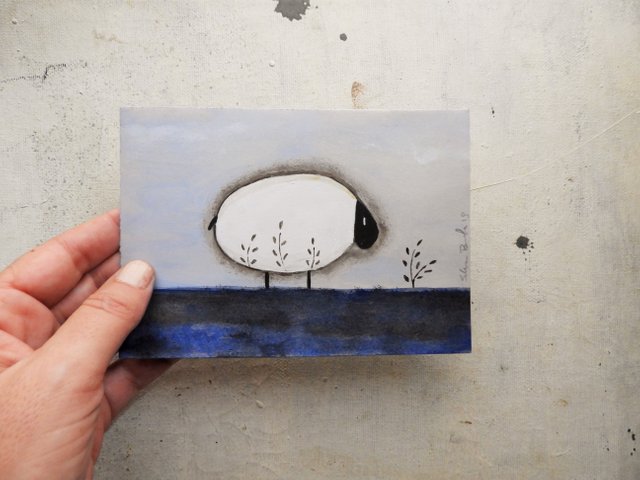 It's an oil painting on 200 gsm paper in A4 size and when it will be dryed I'll add it in my online shops.
Yesterday I met one of my friends who said me that he liked so much the tiny sheeps I shared on my profile and so he want to buy some of them to decore the wall of his house on the mountain, so I decided it was time to paint more sheeps of mine ^_^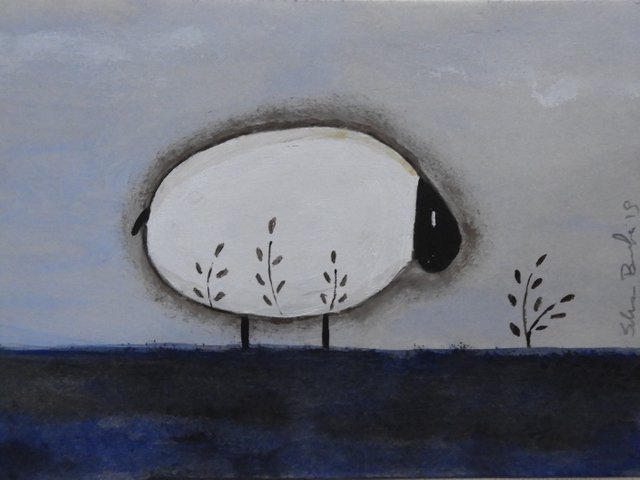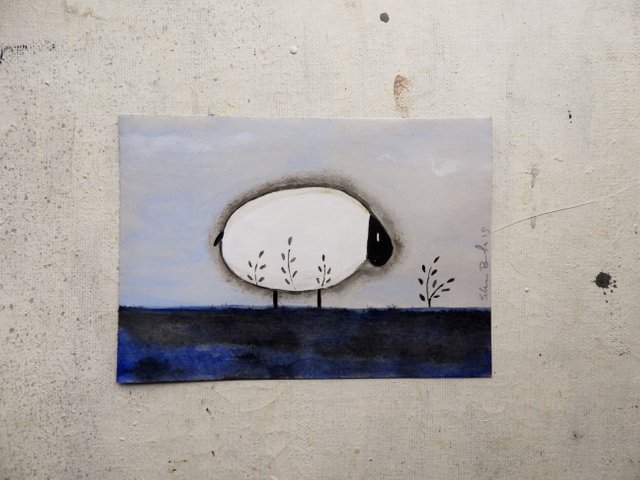 I hope you like this first new one, stay tuned to see the other new ones too ^_^
See ya soon and steem on,
Silvia

***If you like my artworks, you can find them on my online shops on Artfinder (
https://www.artfinder.com/silviabeneforti#/
) and on Etsy (
https://www.etsy.com/shop/vumap
).  If you're interested to buy one of my artworks for steem or SBD, you can contact me here or my Homesteaderscoop shop (
https://homesteaderscoop.com/store/vumap/
) ^_^ ****