Decentraland Creator Contest - My funny Art entries!!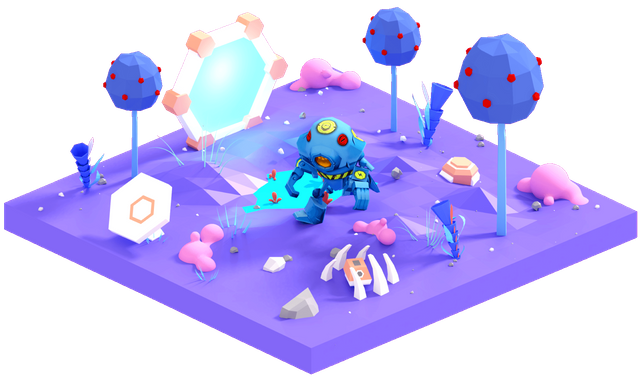 Hello Awesome Content Creators
Recently I participated in Decentraland's Creator Contest. It was basically to encourage VR content creation using their user friendly editor. It requires no coding, web development or even art background to start building stuff on Decentraland's 3D scene editor. That's what made me participate in the competition, plus a chance to win really awesome prizes including MANA (Decentraland's token), virtual lands, HTC phone and even some sponsored goodies from CoinGecko and Bittrex!!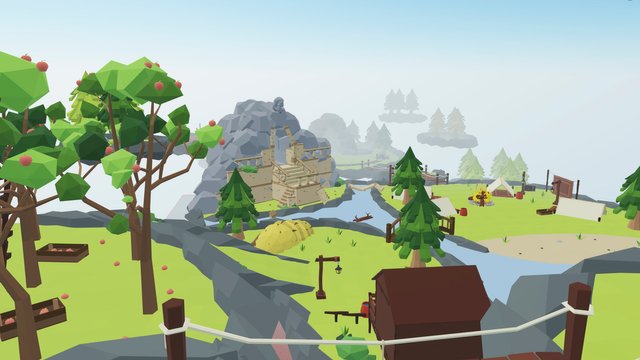 Entry of First Prize winner
The current builder has very limited assets, but nonetheless, who can stop a true artist's imagination! People have created really cool art pieces and you can view the top 50 here: https://contest.decentraland.org/
I myself didn't ranked up in top 50, but I enjoyed the whole process of creating scenes on this editor. Here are some of my submissions.
Submission 1: Crypto Education for a Brighter Future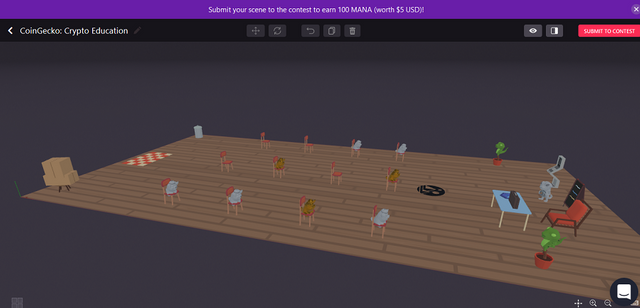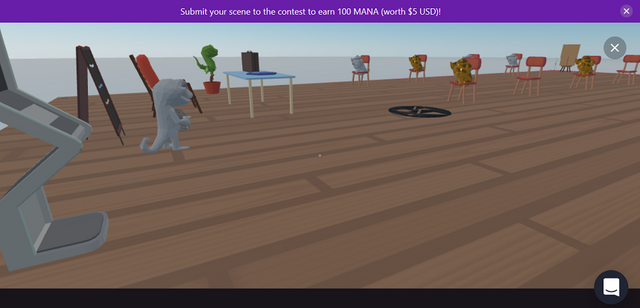 Submission 2: Retirement with Crypto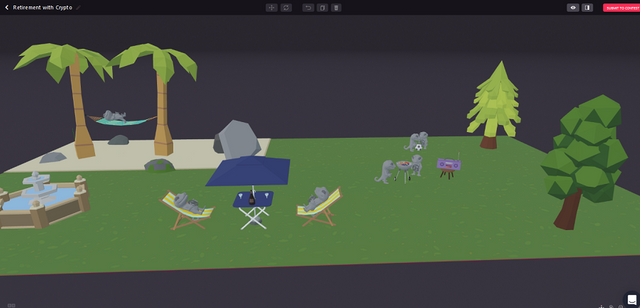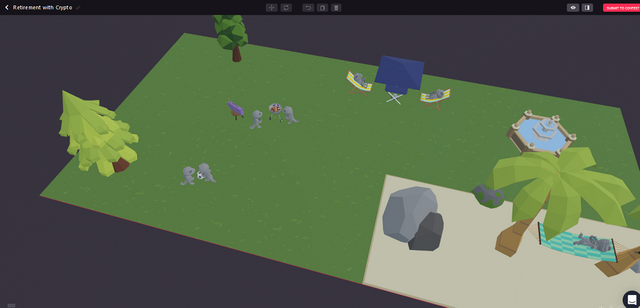 Submission 3: Crypto Messiah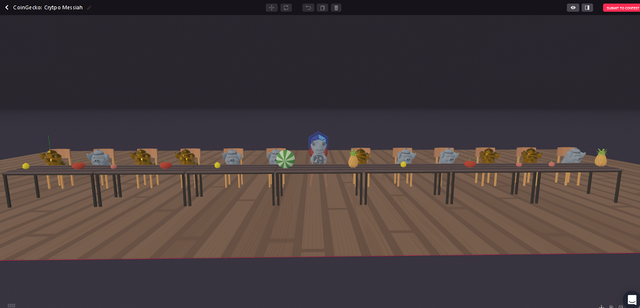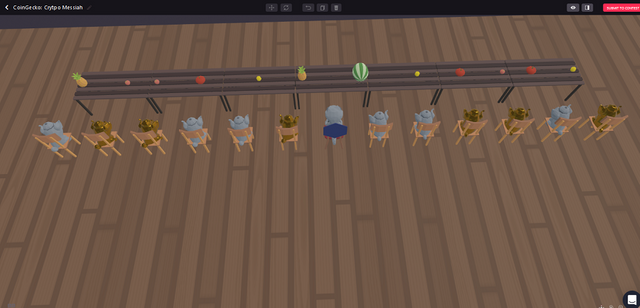 Submission 4: Magical Forest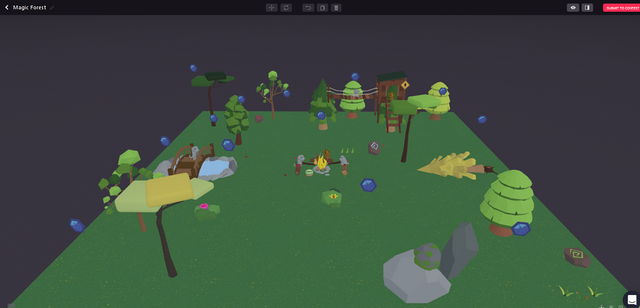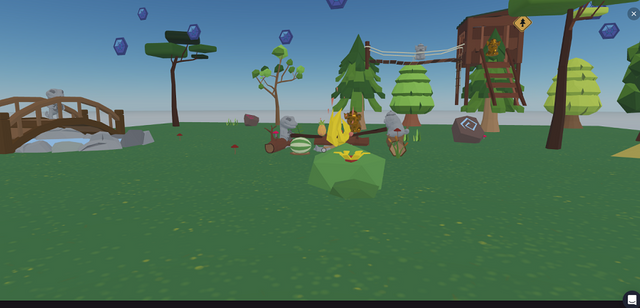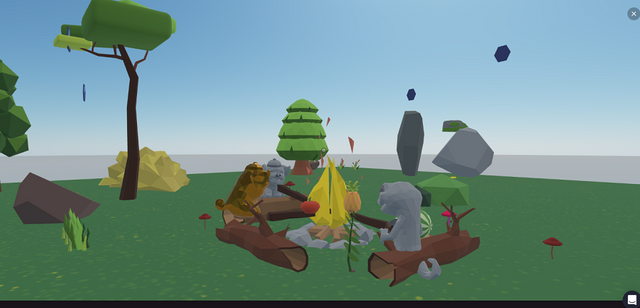 Submission 5: HTC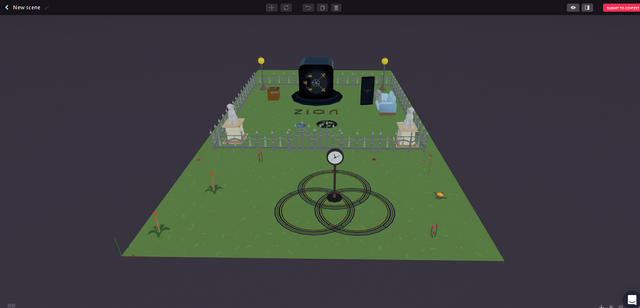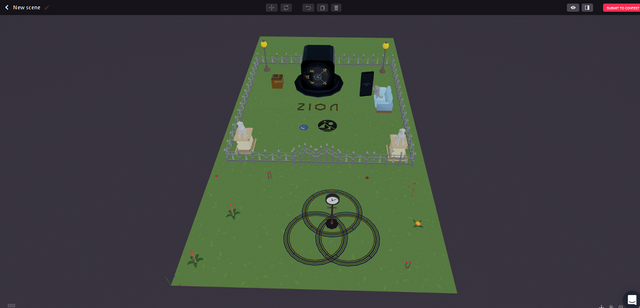 And this one I didn't submit, but just created for Axie Infinity. And they didn't like it at all! 😄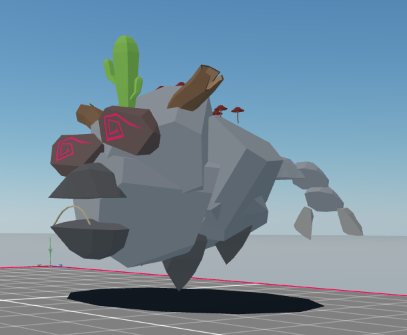 One thing that this contest really helped me with is stretching my imagination and creating things from limited resources at hands. 
If you wanna try this builder, you can check it out here: https://builder.decentraland.org/
Maybe someone can make really cool versions of Steem Monster Cards!! Sky is the limit when it comes to imagination!
About Decentraland:
Decentraland is a decentralized VR world built upon Ethereum chain. One can think of it as OASIS (Ready Player One) on blockchain. Decentraland team is building the basic infrastructure, VR editors, sidechain, marketing etc. but the real development will be done by content creators, artists, devs etc. There are several individual land plots, estates and even districts where players can host their content. Districts are places jointly owned by players where different models of governance can be applied. It can be a complete anarchic district or a democratic nation or even 100% smart contract governed. MANA is the in game currency which is used for everything from buying/selling lands, NFTs, fees and can be even used to access the paid content like say a education course inside a virtual University. How exciting is that!! The full world will take some time to launch, but Decentraland's 3D scene editor is the first big step towards it. Make sure to check Decentraland project if you haven't till now.
Regards
Siddartha
Page dividers by
@aleister
██ Top 5 Game on ETH ▶ HyperActive Community & Team ▶ Digital Pets ██