Documenta 14: Gauri Gill - Acts of Appearance [English/Deutsch]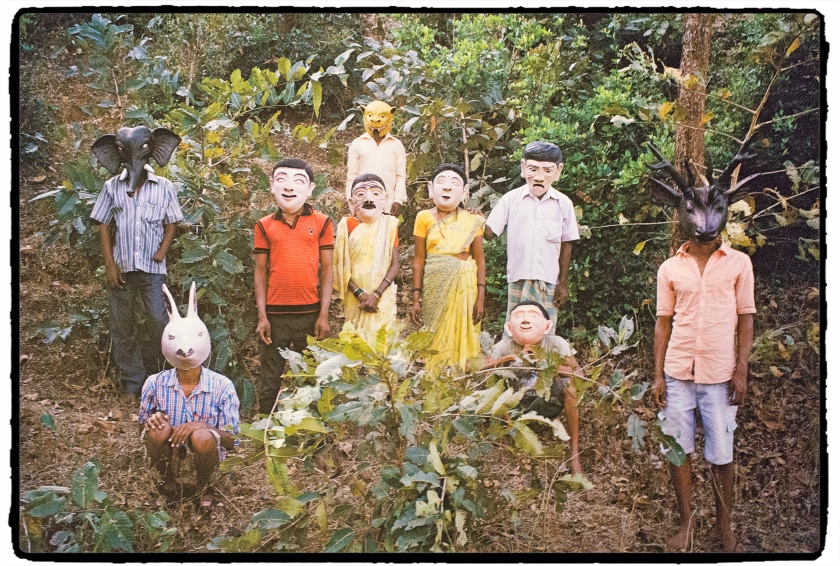 Dear fans of photography,
although
documenta14
is history since september 17th, I will need some more time to reflect on all the impressions and artworks I've seen there.
In this post, I want to show you a photographic series by indian photographer
Gauri Gill
named "Acts of Appearance".
De-Masking
Like in some of my former posts about documenta, the series deals with the area of tension between veiling and unveiling. I particularly think about
the veiled nude woman by Miriam Cahn
or
The Masks of Beau Dick
.
Liebe Freunde der Fotografie,
obwohl die
documenta14
seit dem 17.09. Geschichte ist, werde ich noch einige Zeit brauchen, um die ganzen Eindrücke meines Besuches in diversen Beiträgen zu verarbeiten.
Heute geht es um eine Fotoserie der indischen Fotografin
Gauri Gill
mit dem Titel "Acts of Appearance", was so viel heißt wie "Darstellungen des Erscheinungsbildes".
De-Maskierung
Wie bereits in früheren Teilen meiner documenta-Serie geht es bei den Fotografien um das Spannungsfeld von Verhüllen und Enthüllen. Ich denke dabei zB. an die
verschleierte Nackte von Miriam Cahn
und
Die Masken von Beau Dick
.
---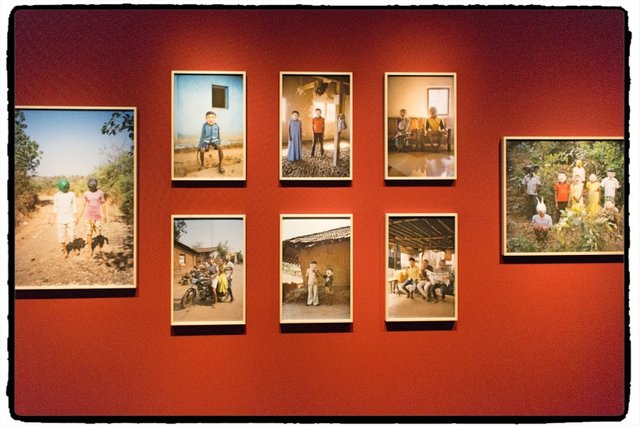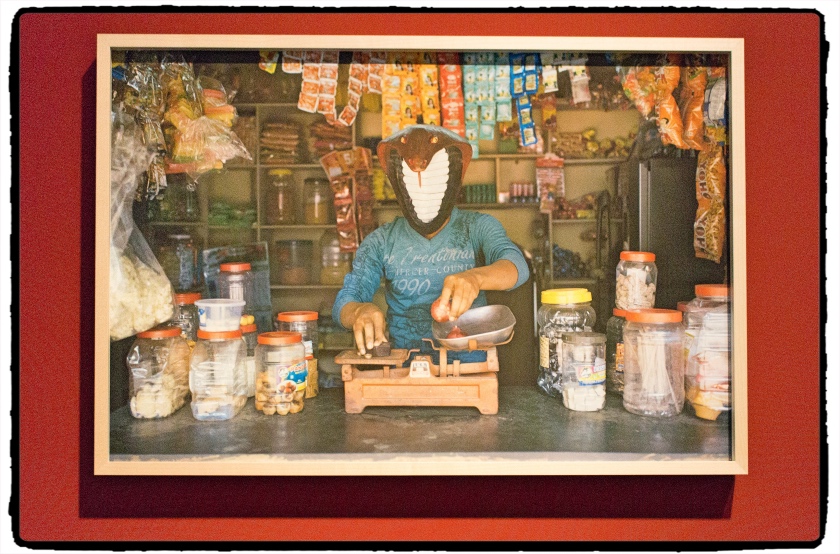 Unveiling Ourselves
The New Delhi-based photographer Gauri Gill worked with adivasi (tribal) mask makers in Maharashtra. She asked them, instead of representing mythological figures, to speak of their own selves, and the reality they inhabit, and how would they wish to portray it?
Gill further explaines:
The series is concerned with representation, and how much say we have in how others see us, or what we would wish that to be.
Source
Personally I liked the series a lot, but judge by yourself!
Selbst-Enthüllung
Die in Neu-Dehli lebende Fotografin hat für ihre Fotoserie Maskenmacher der Adivasi (Ureinwohner) Indiens gebeten, anstelle von mythologischen Figuren, Masken anzufertigen, die ihr eigenes Selbst und ihre Lebenswirklichkeit darstellen also die Art, wie sie sich selbst portraitieren würden.
Gill erklärt dazu:
Die Serie hat mit der (Selbst-) Darstellung zu tun und wieviel wir selbst dazu beitragen können, wie andere uns sehen oder was wir uns wünschen, wie wir gesehen werden.
Source
Ich persönlich finde die Serie ganz großartig, aber urteilt selbst!
---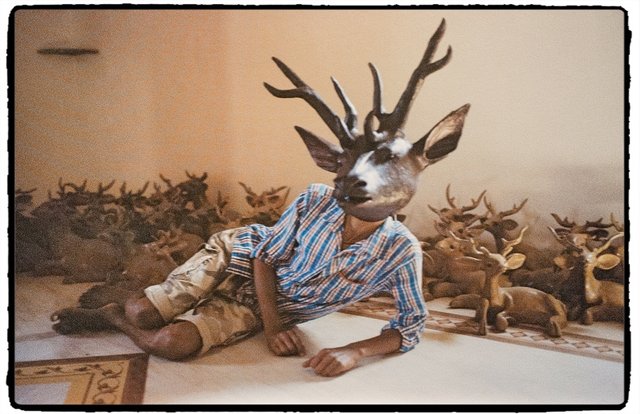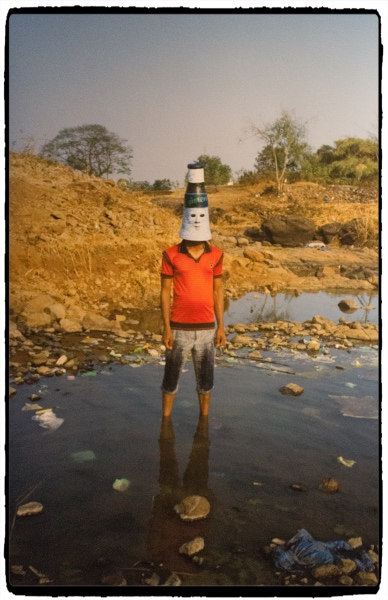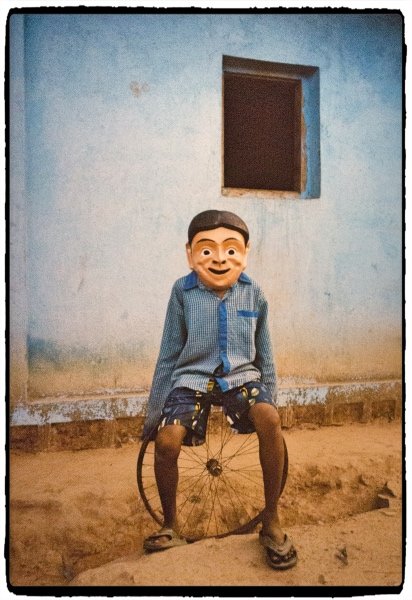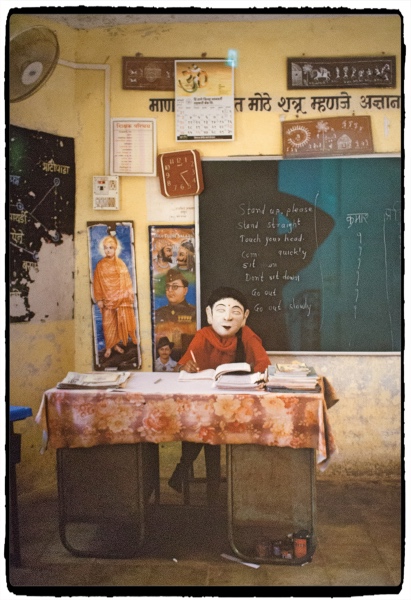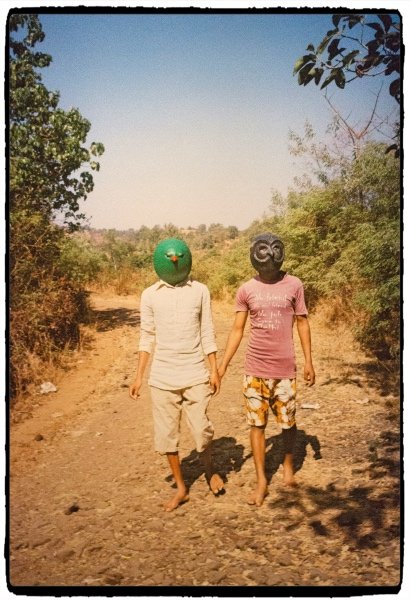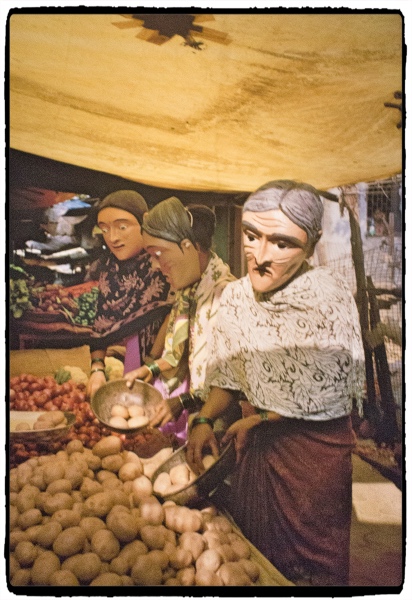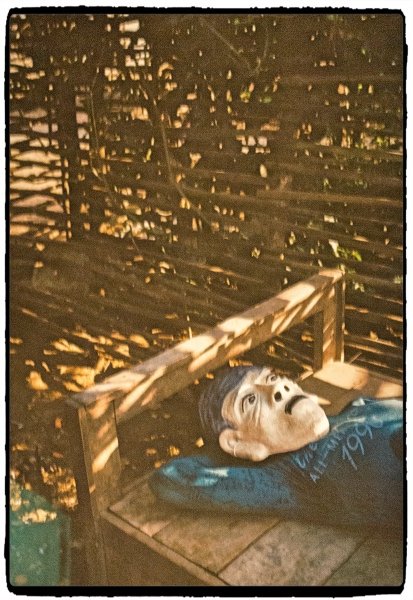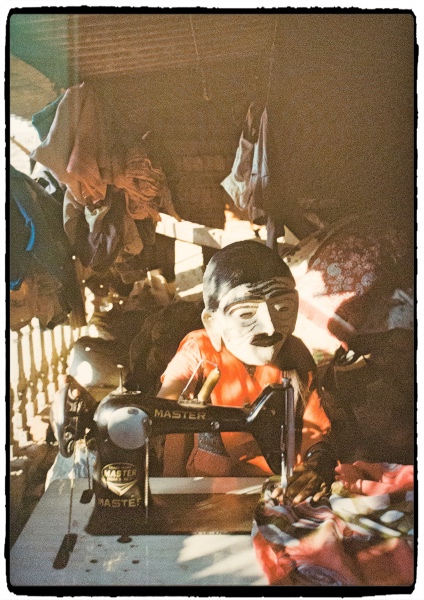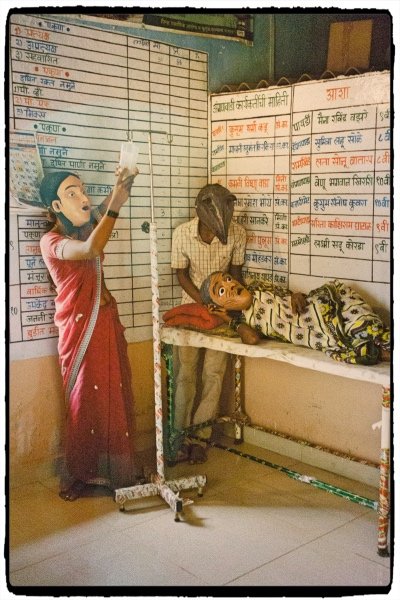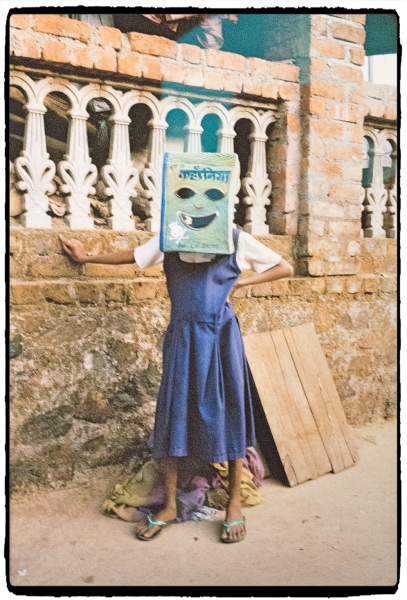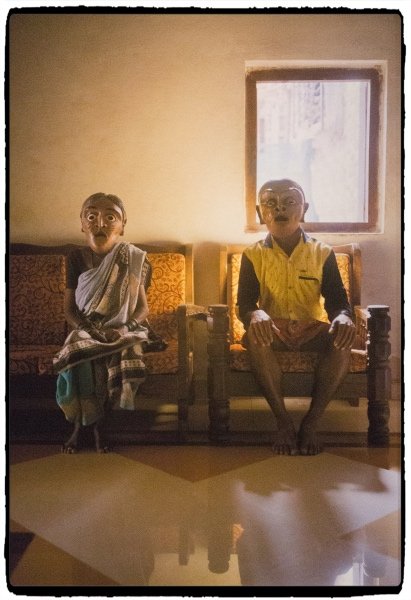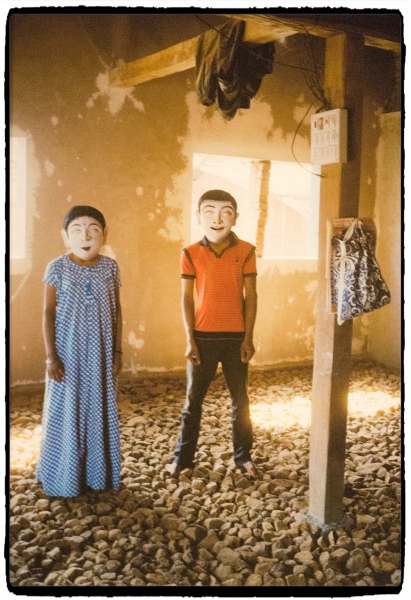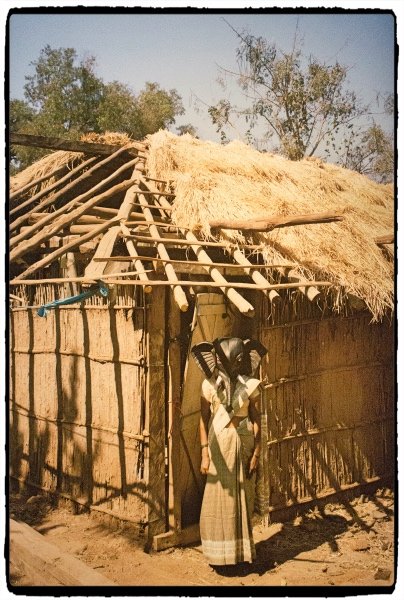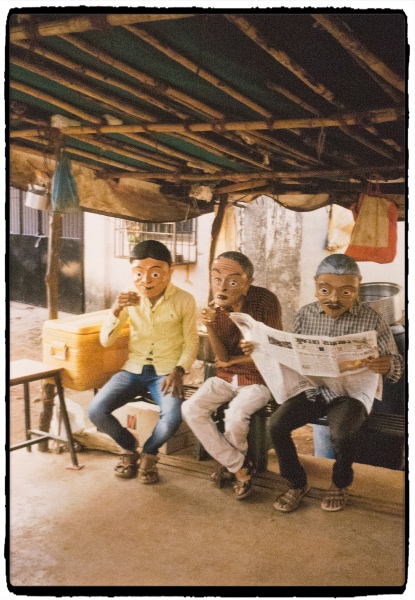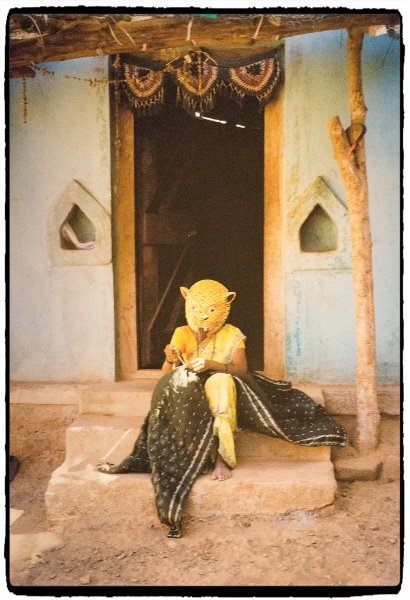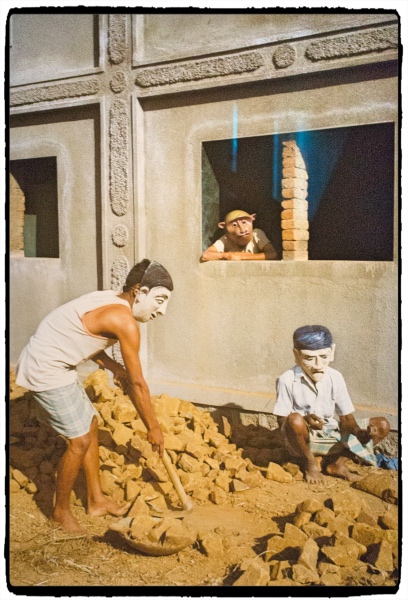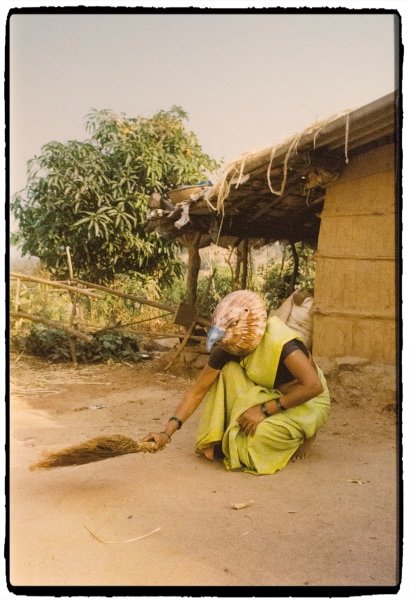 ---
You can find out more about Gauri Gill by checking
her wikipedia article
.
Thanks for watching!
P.S.: All photos photographed with my Canon Rebel T5i and believed to be allowed to use under fair use conditions.
Einige weitere Infos über Gauri Gill könnt ihr in diesem (automatisch übersetzten)
Wikipedia-Artikel
finden.
Vielen Dank für eure Aufmerksamkeit!
P.S.: Alle Fotos habe ich mit meiner Canon EOS 700D abfotografiert. Ich hoffe, dass deren Verwendung unter fair-use fällt.
---
@shortcut