Buy my Rare Cryptoartwork "Twisted" and get a Signed Print for Free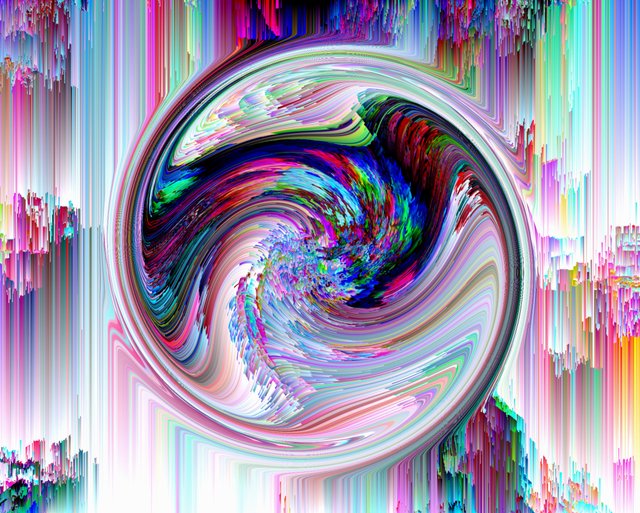 "Twisted" - digital art 2019
Dear friends,
today some of my digital artworks have been featured at the @creativecrypto account and website. If you haven't noticed already, here is a short description of what "The Creative Crypto" is about:
The Creative Crypto is the first magazine powered by blockchain technology, dedicated to all things creative within the cryptocurrency world. We are a source for thoughtful and impactful stories surrounding art, design, and crypto-innovation.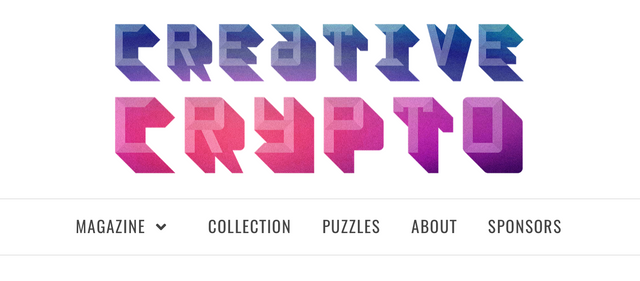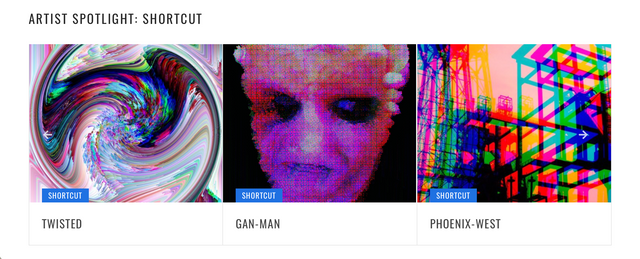 Twisted
The works, that are showcased at @creativecrypto are all taken from my SuperRare profile, where I've already successfully sold a lot of my crpyto-art. SuperRare is an art market, where collectors can buy rare art, that has been tokenized on the Ethereum blockchain and is therefore provable authentic.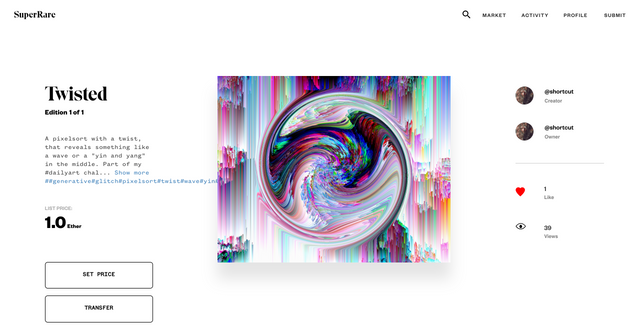 Special Offer
To celebrate this special day, I'm offering a free signed DIN A4 print of my "Twisted" artwork to the one, that buys the tokenized version over at SuperRare.
The asking price is 1 ETH and I'm also willing to transfer the piece to your ETH-address for the equivalent of the current Ethereum value in Steem. Here is, how the print will look like when framed: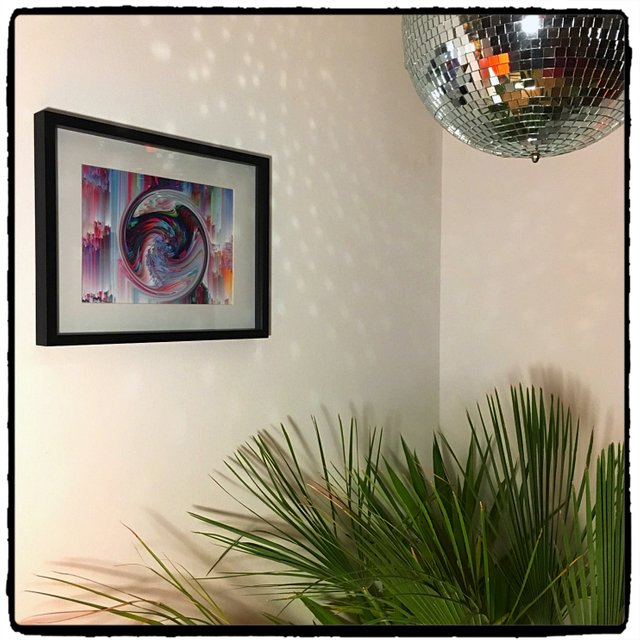 Rules
Got to SuperRare and buy the digital artwork using Ethereum (you will need the free Metamask plugin).
(Alternatively contact me here or on Discord (shortcut#3041), if you prefer to pay using Steem/SBD. After the successful payment, I will manually transfer the crypto-artwork to your ETH-address.)
I will even pay for postage and packaging and send you the DIN A4 sized print, which will be signed .
Therefore you must be willing to provide me a physical address.
Frame is not included.
More Prints available soon
I'm planning to offer more signed prints of my cryptoart on Steemit soon. So please feel free to check out my profiles at SuperRare, KnownOrigin, MakersPlace and certainly here at Steemit and let me know, if you're interested in getting a particular signed print of one of my recent artworks. I can also do some DIN A3 (poster) sized prints, if you're interested.
Most likely I'm also able to offer some of them at the @olde-steemshop in the near future, the small art and collectibles shop by @katharsisdrill and @evilhippie. Last not least, I'm thinking about offering a few selected works using @steembay.
Please also check out my new artist-homepage here, which is still work in progress, but gives you a good overview of my recent works!
Thanks in advance,