Hi guys!
How are you today?
This time I'm writing about one cool way of upgrading your posts- a customized text divider :)
I wrote another post on a customized footer (Original artwork step by step- my first custom footer for Steemit), and I will definitely continue with more custom blog art, like a header, a GIF footer and other forms of visual communication of this sort.
I think that adorning your posts with custom art is a great way to make your blog stand out, to make them more pleasant to the eye and comfortable to read. In my experience, it results in greater visual recognisability and leaves a really nice impression on the reader.
This whole idea is thanks to two prominent fellow Steemians- @inquringtimes, who prompted me to do my own divider and @spiritualmax, who has this cool dragon divider in his posts, which really caught my eye and stayed in my memory. I thought that it would be nice to have a divider of my own. But this is only one of maaany good ideas inspired by those two excellent authors. I most definitely recommend you to follow them, guys! Their posts are inspiring, extremely useful and entertaining, I'm a regular reader ! :)
Ok, so here's how my divider looks like:

Pen and ink on paper, 21x29,7 cm
Well, it's turned out absurdly lascious, but it's my first take on a text divider haha so I'm very ok with the final result :)
THE PROGRESS OF ARTWORK
I scanned the stages of my artwork to show you the progression of my work.
As the divider should be quite long and symmetrical I decided to draw the half of it and then using GIMP copy it, reflect and put the two parts together to form a nice little divider.
I started with a sketch, as I always do.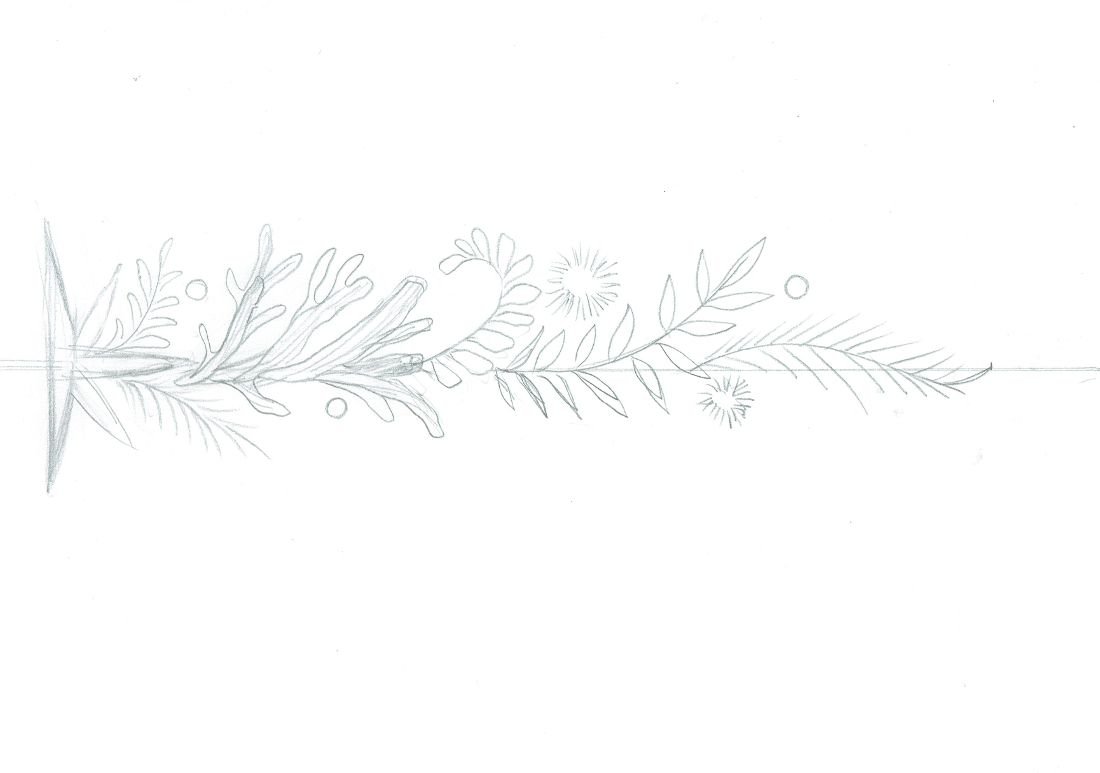 I redrew the lines with pen and got rid of the pencil marks.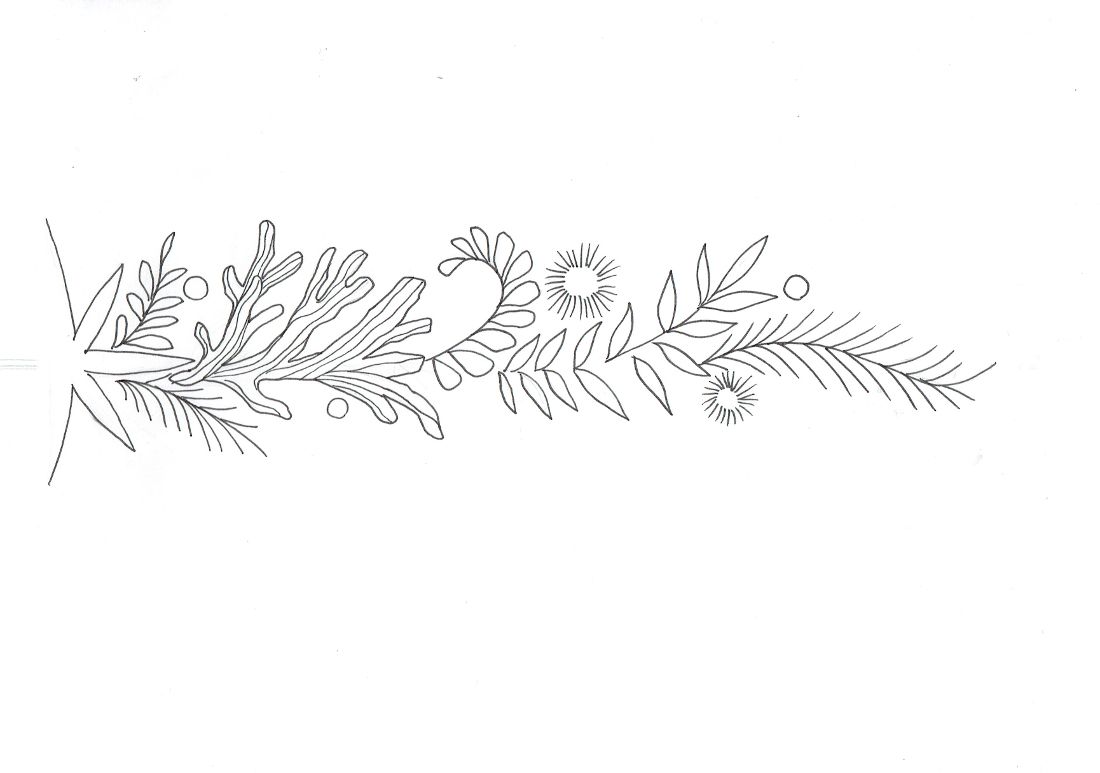 Filled out the black parts.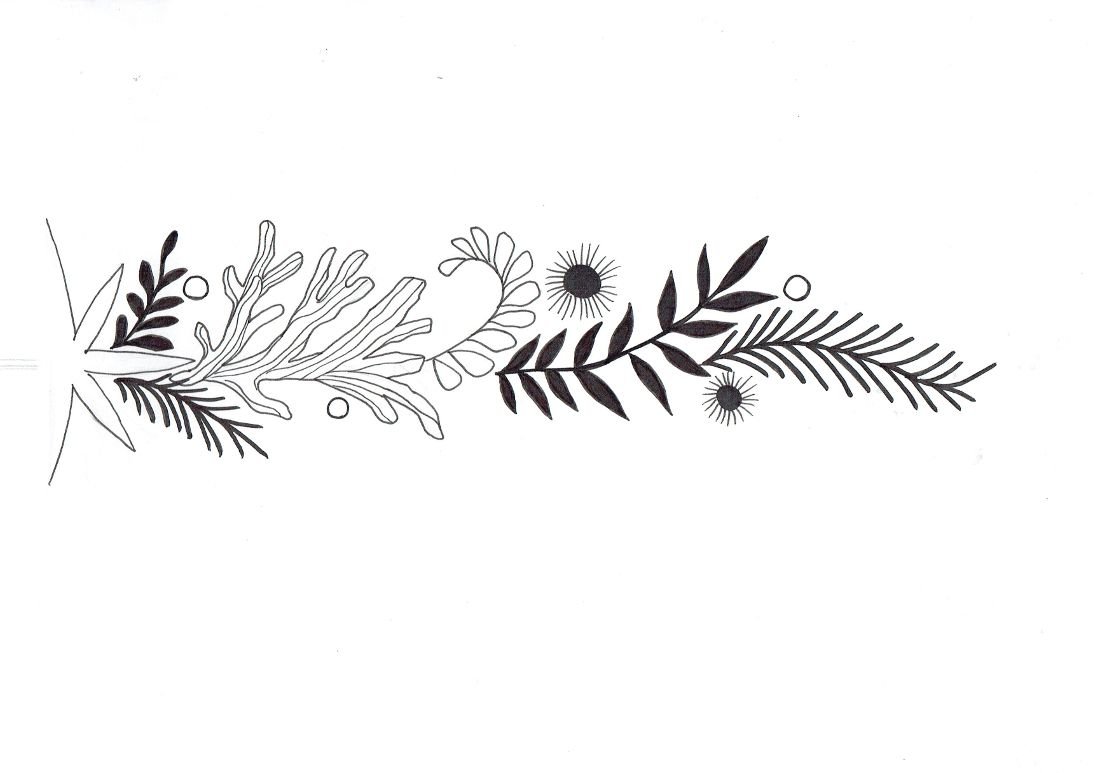 Started with texture and outlines.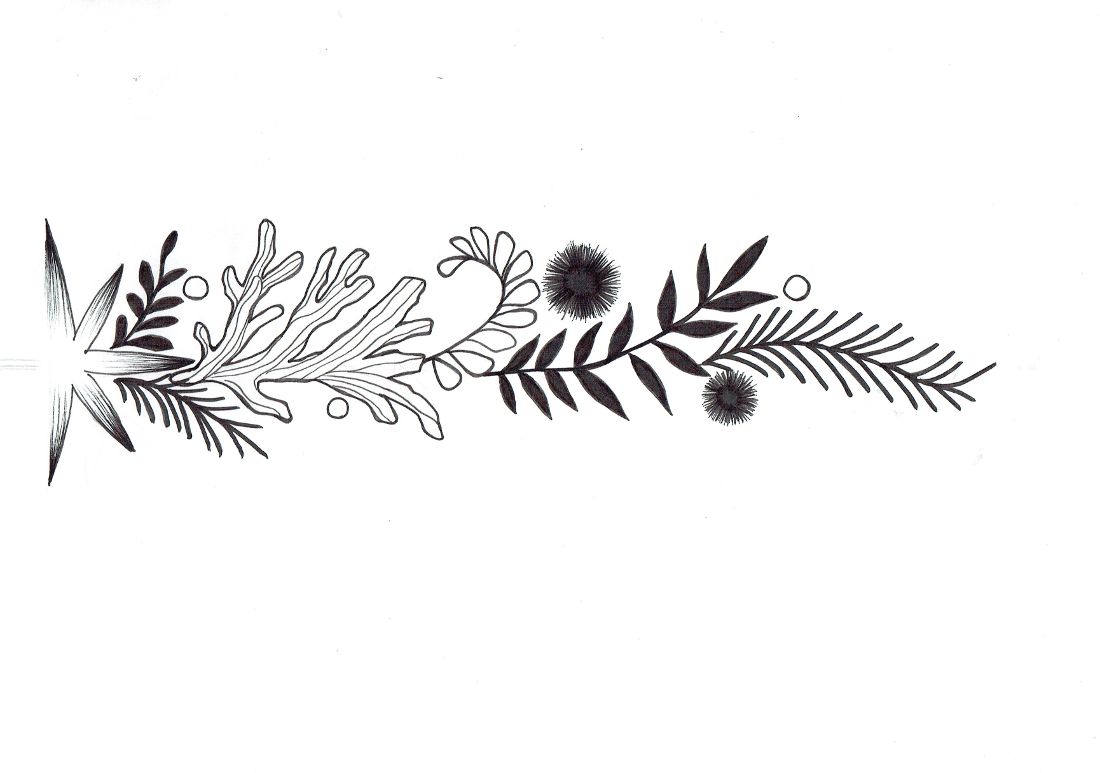 Here's the initial shading: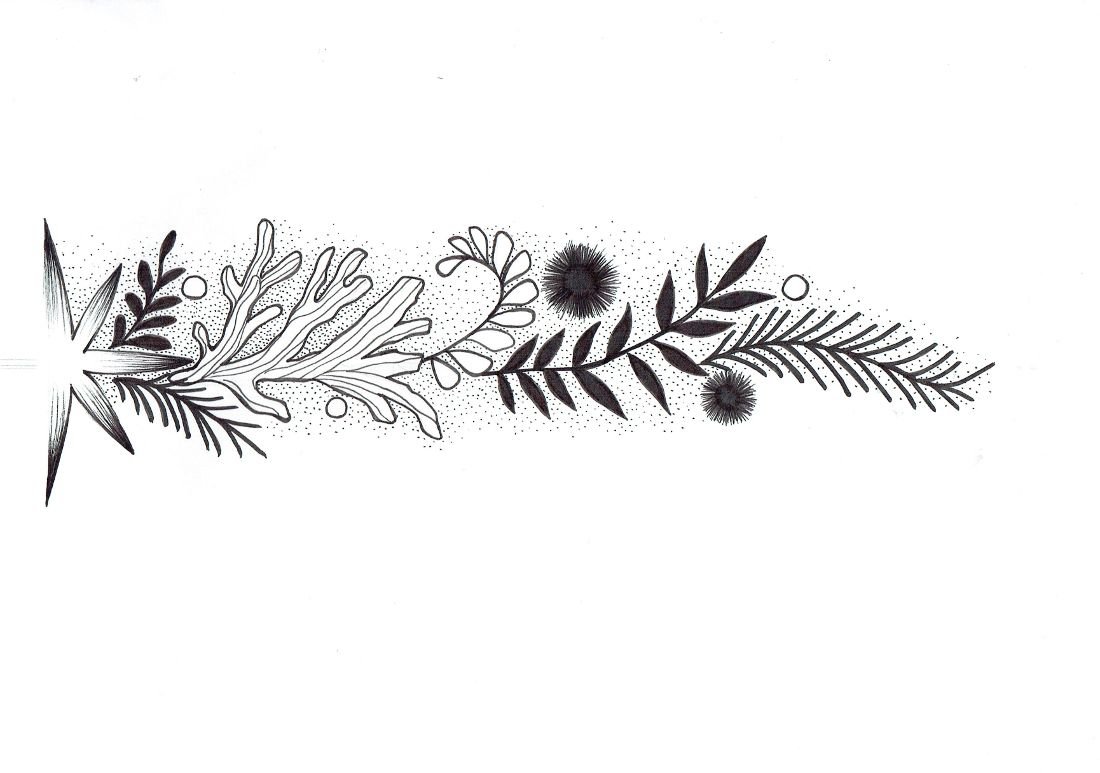 And the finished half of the divider :)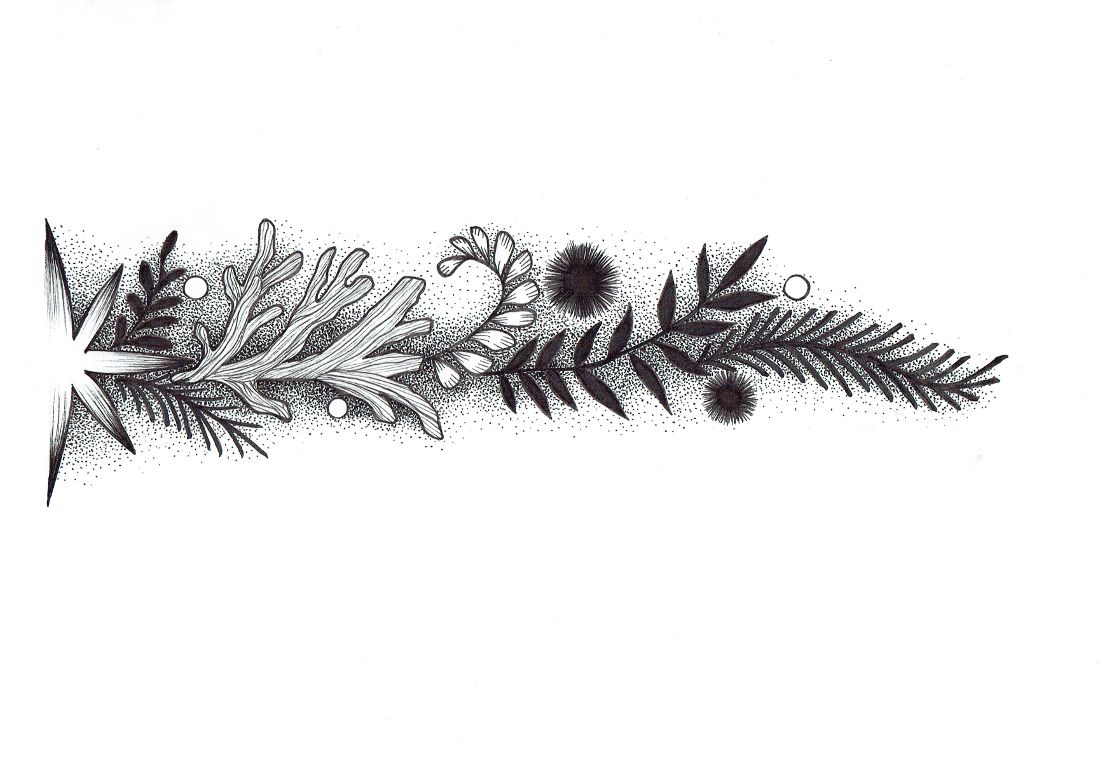 Here's the half of the divider before I created it's symmetrical copy.

And here's the divider after joining both parts together. I actually had to do some minor changes in the drawing using GIMP, because the star needed some cleaning and trimming. It has some funny proportions to certain degree, but I like it.

And traditionally, below's a GIF with the progress of artwork: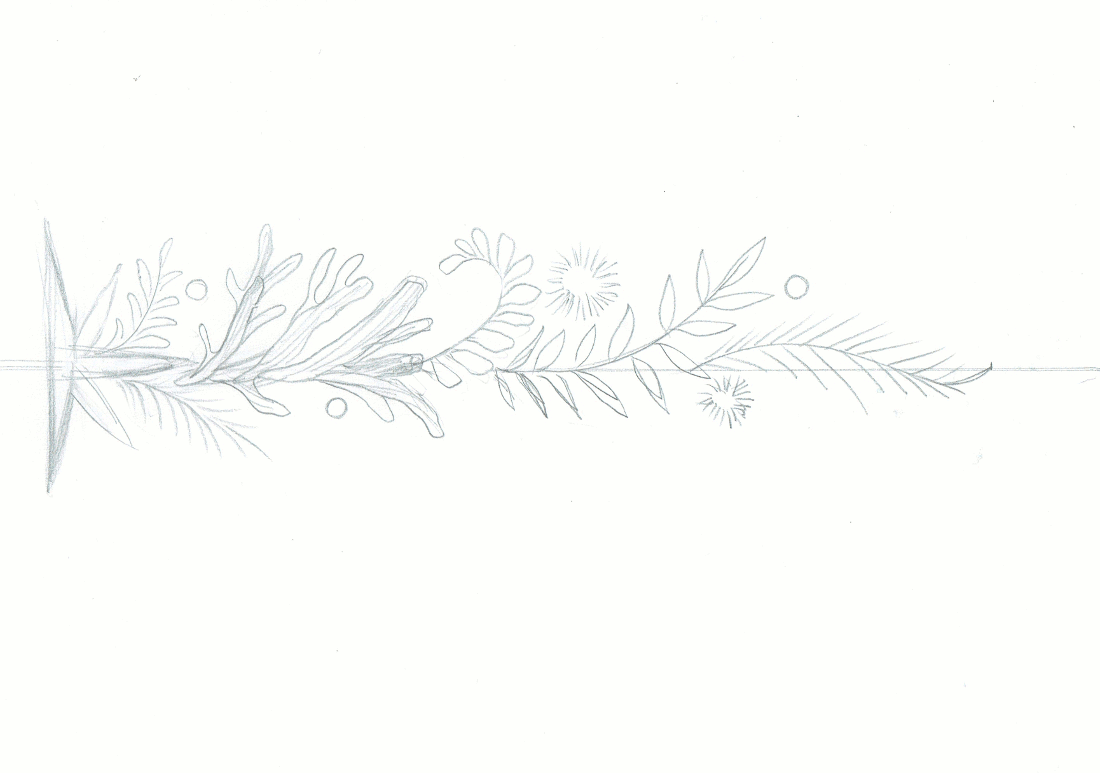 How do you like my effort, guys?
Do you have your own custom art for your blog? Or are you maybe planning on doing one yourself? I would love to see it!
I also wanted to tell you that I'm floating on a see of hardwork and no time, and lately I couldn't post on Steemit as intensely as I wished.
I really got very serious about the advice given me frequently back when I was a young minnow, that posts should be long, top-notch and high quality, and it's taking it's toll ;) When I don't have enough time to create a huge monster of a post, the most usual case is that I'll stop posting at all :) and I'm not very happy when it happens.
So I think I'm gonna try something new in this area, cause I'd like to post more consistently. Besides, I'm a big fan of short posts of my favourite authors here myself, so it is possible that other Steemians will like my shorter posts, too. Hopefully :) And with this post I tried to write it real quick, as th Napoleon Dynamite would say (but it wasn't as swift as I hoped it will be, so I need to practice more).
I hope that you enjoy this idea of a custom blog art series, and as always...

Love,
Klaudia