My Drawing of Mobile Legends Hayabusa and Kagura (Traditional Art)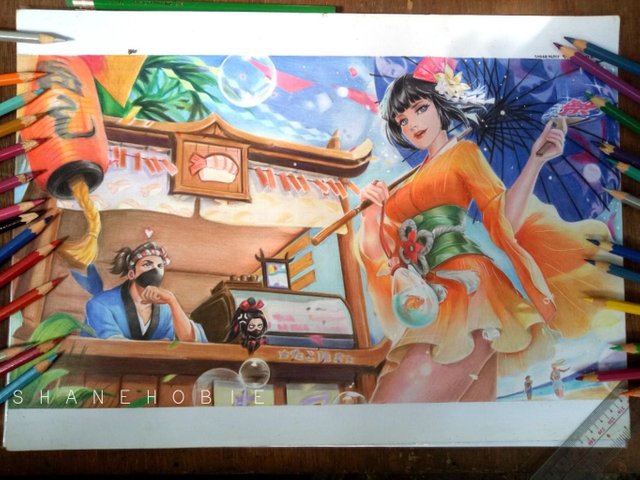 NEW BEGINNING
Hello Guys! I've been inactive for almost a year. Now i want to be active here again, i hope this time it would help me, please guys. I have here my new done artwork. I hope this will inspire you guys.
I've been inactive for about a year, because of some personal problems. I want now to be back the hype again and as an artist i will be back with some of my beautiful works. :>
Here's a step by step of my finished art of Hayabusa and Kagura from Mobile Legends.
First,i prepare my favourite paper a Vellum Board Size A3 and Faber Castell Classic Colored Pencils.

Second, grid your Paper using your ruler,i used the by cm measurement. Using grid to your art is for more accurate look of you work. You can easily Sketch using it, but ofcourse putting grid costing a little more time so be patience.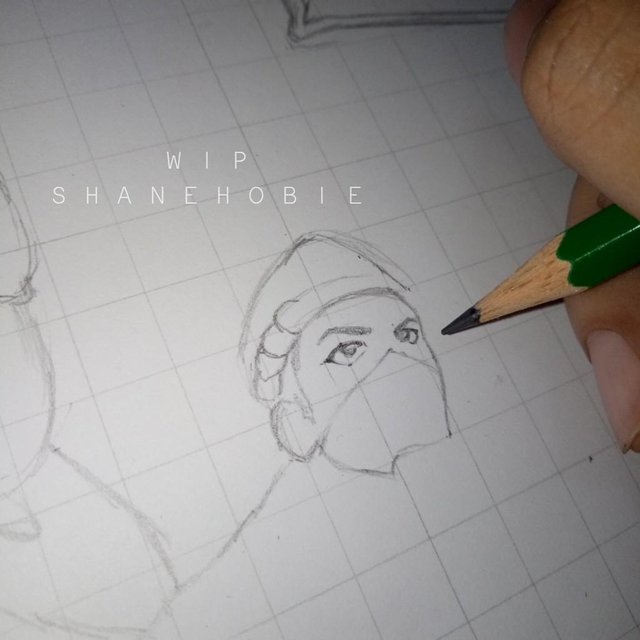 Done and complete sketch :>


Third, putting colors, i prefer of putting lighter colors before darkening it and detailing to prevent some mistakes of putting the right shade and color. So you can easily erase those mistakes too.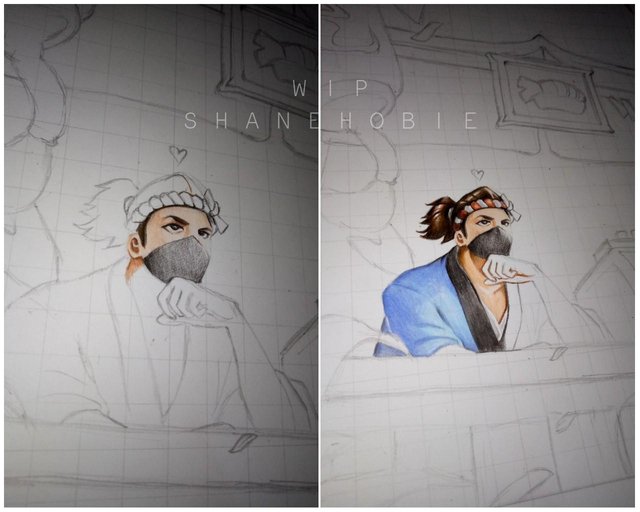 Fourth,(im sorry for the shot) i'm starting my background because im quite excited to finish it hehee. I used the layering technique i put dark colors first on the dark parts especially on shadow parts then i'll put the second color.
(TIPS: On the skin you can also use cotton and smudge on th colored skintone to blend and to smoothened the look of the skin)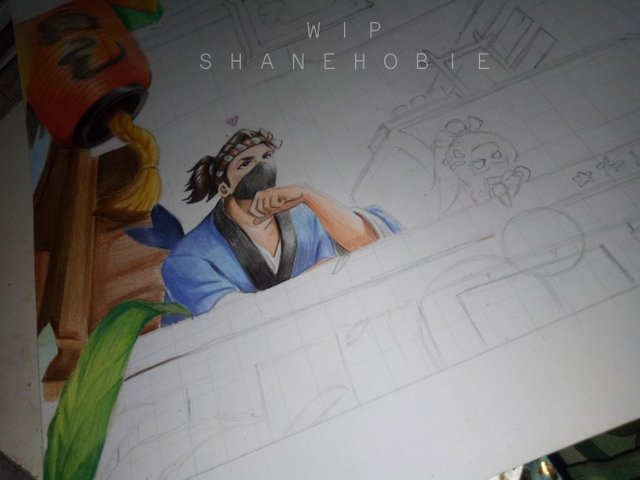 Fifth, i color Kagura too because im excited to color her, on this part i used smudging using cotton to make her skin smooth.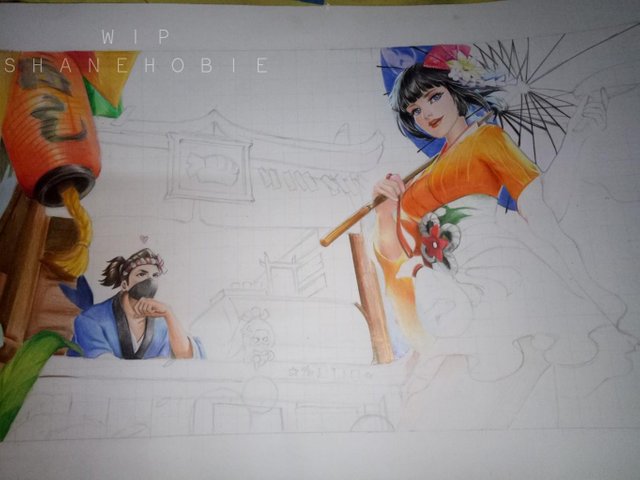 Sixth,do the same method color the other parts and smudge, then do put second colors and shadows to make the color looks powerful.


Seventh,quite near done hehehe, always remember that patience is the key. :)


Eight,here i draw the almost done part the sky(background). Same method as what i did on the skin because it's a lighter parts. Smudging :>


This was My draw close up looks like Kagura part.


AND NOW IT'S DONE!! I HOPE Y'ALL APPRECIATE MY TRADITION WORK..

MATERIALS USED:
Faber Castell Classic Colored Pencils
Orange brand Vellum Board A3 Sized
UNI•Ball White Signo
Cotton (for smudging)
Washi tape or the rop and bottom part
I HOPE I CAN GET BACK MY FULL PASSION ACTUALLY IM LOSING IT, I DON'T WANT IT TO BE GONE. I HOPE THAT I CAN GET SOME GOOD APPRECIATION HERE :(
THANK YOU SO MUCH STEEMIANS AND FOR THOSE WHO WILL VIEW MY BLOG, I REALLY DEEPLY APRECIATE YOU GUYS.
~♥♥♥♥♥♥♥♥♥♥♥~~♥~