Wandering the streets of NYC there is an abundance of street art. Some of it is impressive, much of it childish and some of it is purely delightful.
Just outside the swanky speak easy bar/restaurant "Beauty and Essex" (check it out some time, you enter through a pawn shop into a beautiful two story building with multiple rooms/bars...but I digress) just outside the venue I spotted this collage street art and for whatever reason it amused me greatly.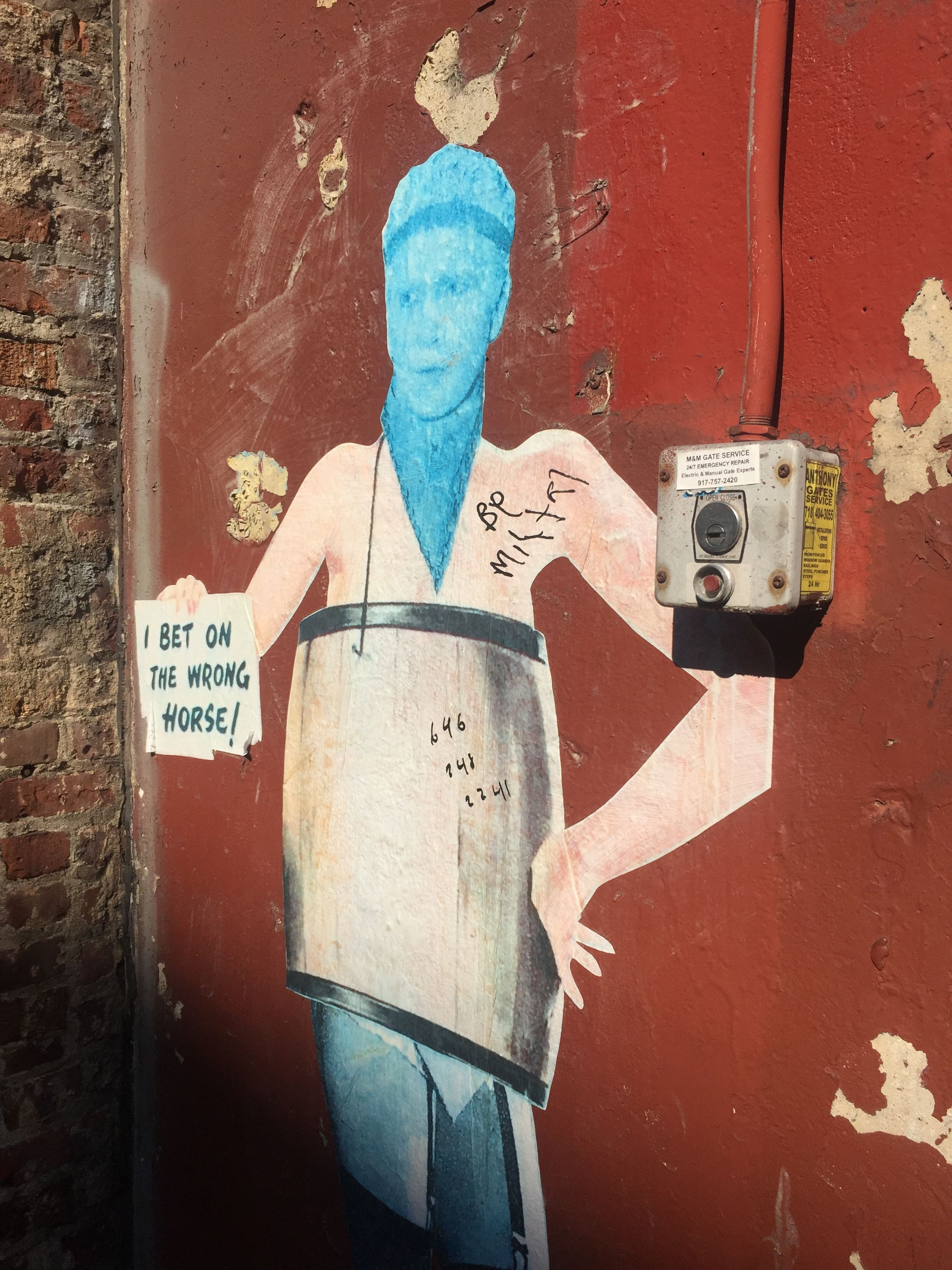 I mean who hasn't had a day where they felt like they bet on the wrong horse ? I know I have. I also love that someone has scrawled a phone number on the barrel of the poor man in the picture. Hoping all of you have a better day than this poor fellow in the artwork !