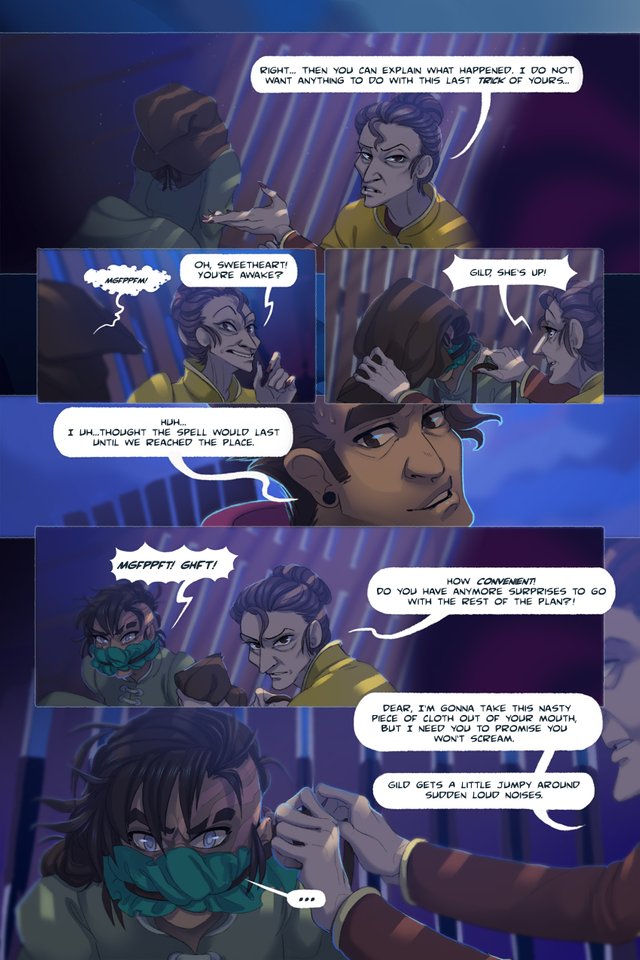 [<--Chapter 02 Page 01]
[Chapter 02 Page 03-->]
[Start from the Beginning!]
Hi Folks!
Oh boy~ The end of the year is fast approaching at terminal velocity :O !
I hope all of you are having a festive and/or relaxing time as the new year looms on the horizon.
December has been one of our most productive months to date, but I do feel a little guilty for not posting more on Steemit, since it is incredibly fun to share things with this community :3
I will do better in the new year, promise ;D

ꞏꞏꞏ<۞>ꞏꞏꞏ
cracks whip
Onto today's breakdown: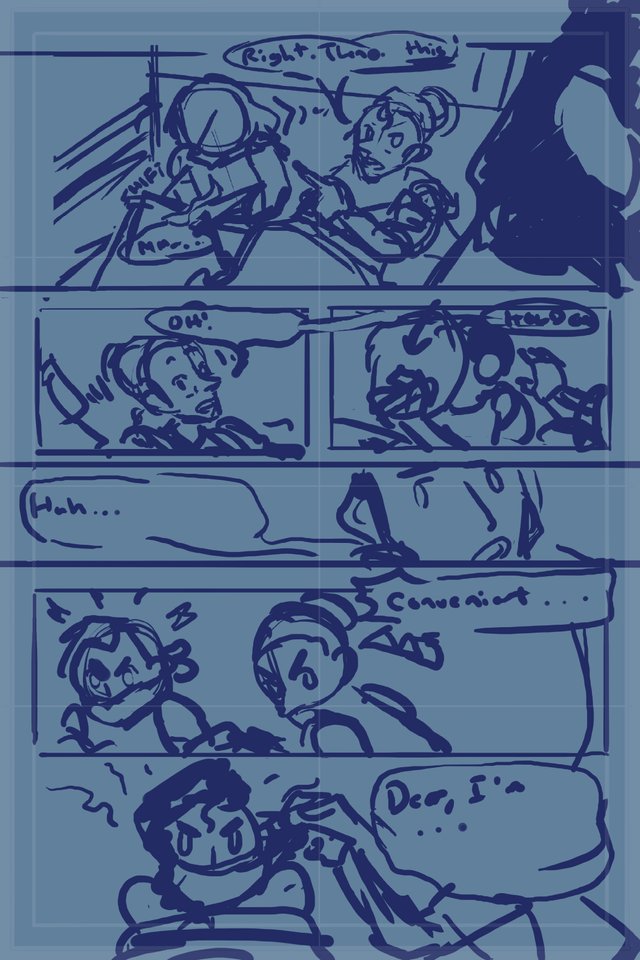 This one took a bit of time when it came to planning out. There is quite a bit of back-and-forthing between parties~ Character interactions are going to be a lot more complex in this chapter, so I got a great opportunity to find various ways to frame the dialogue. Rose and Gild are also very well suited for these experiments <3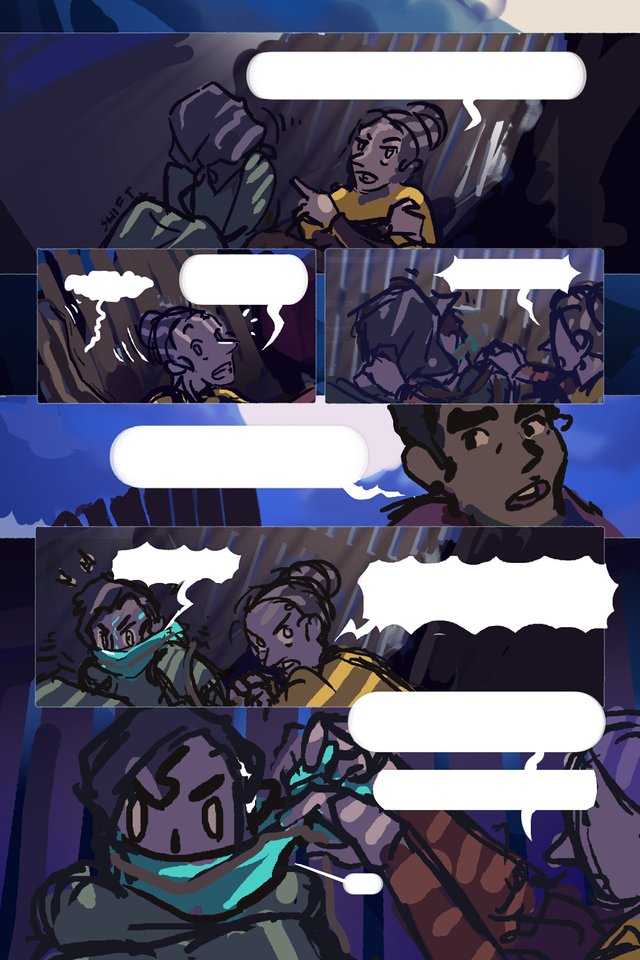 In this paricular case, doing the layout was actually easier than the rough, since I could just grab the base backgrounds and colours from page 01!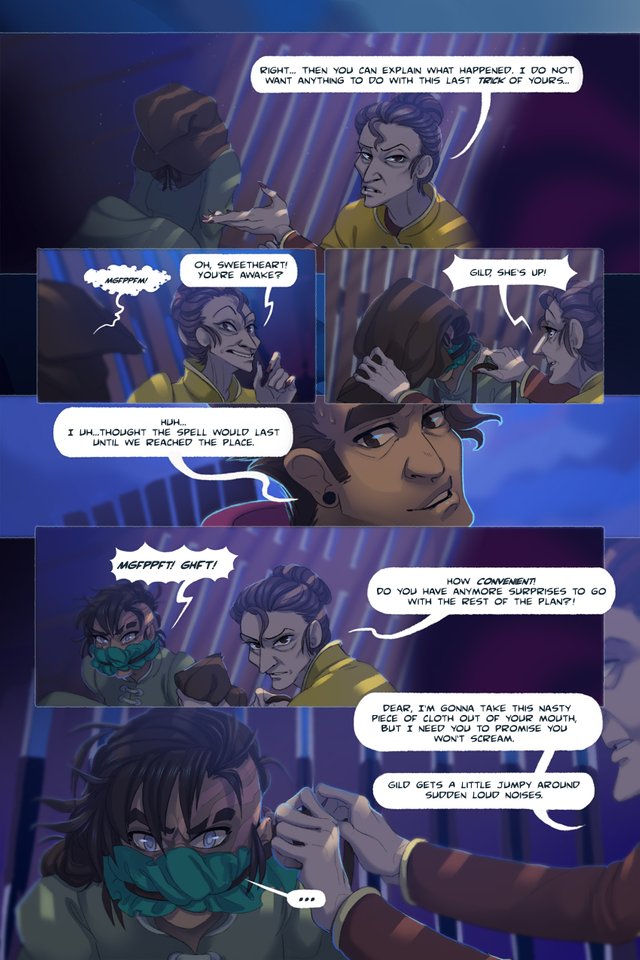 Most importantly, @painted-bees gets to take these rough layouts and turn them into the beautiful final page we have before us! Make sure to go check out her work and bury her in praises _(┐「ε:) _♡
ꞏꞏꞏ<۞>ꞏꞏꞏ
There we go!
I am looking forward to stuffing a few more posts in before the end of the year, so be seeing all you peeps shortly :D
Cheers!!!