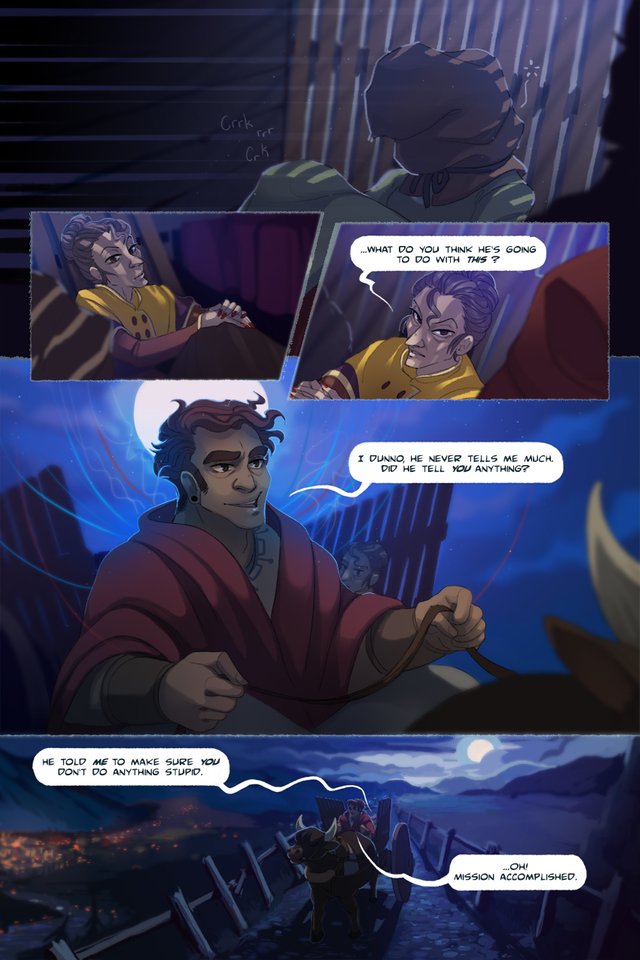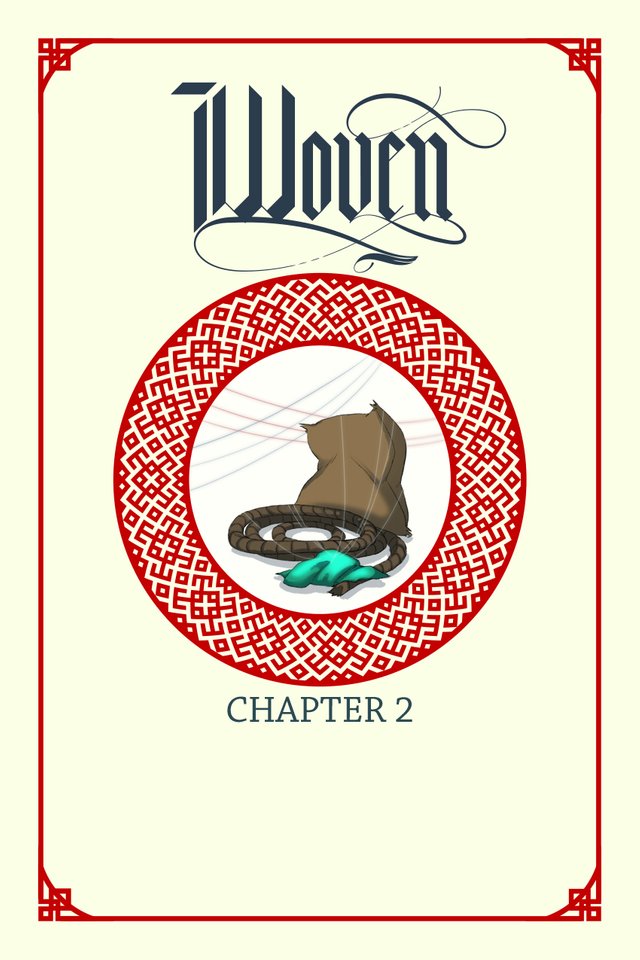 [<--Chapter 01 Page 16]
[Chapter 02 Page 02-->]
[Start from the Beginning!]
Hi Folks!
Aaaand we're back :D <3 ! We didn't get as large a buffer as we would like, but having about 4 pages stocked ahead of time does give us some breathing room for the upcoming festivities and season.
We're really excited to get this part of the story going since the course of events starts to pick up the pace. More importantly, we get to introduce a good chunk of the cast... and there is Theo ;D We'll be seeing him very soon~
ꞏꞏꞏ<۞>ꞏꞏꞏ
Enough jabber, let us look at the history of this page: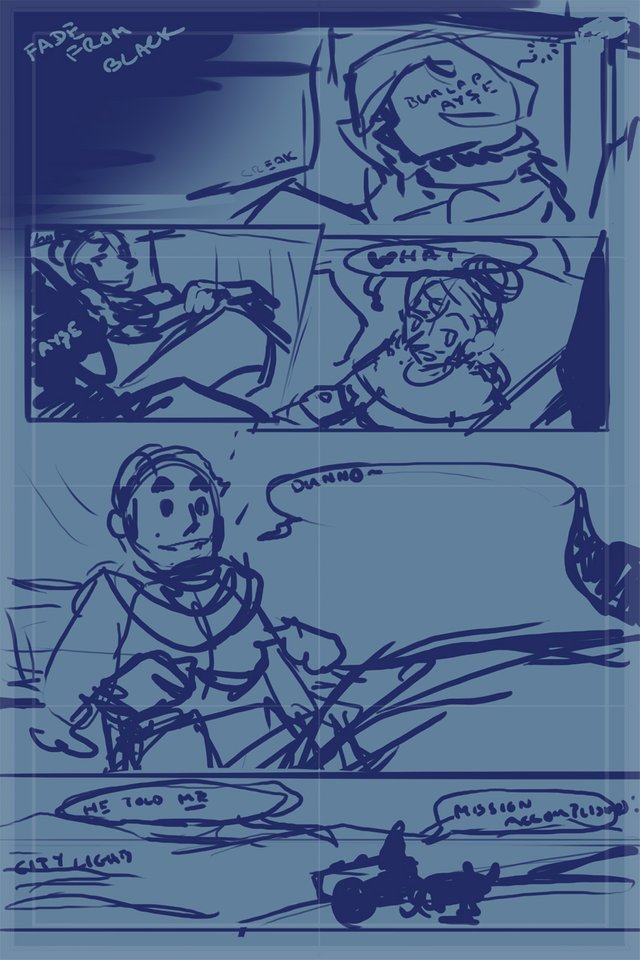 Starting pages tend to take a little more time, mainly to figure out how to best depict the course of events and to clue in the reader as to what has happened off page. We got to introduce Gild properly in this scene [we saw his hulking mass at the end of Chapter 1] and since @painted-bees did his design on the fly, I didn't have a clear idea as to what he was going to look like XD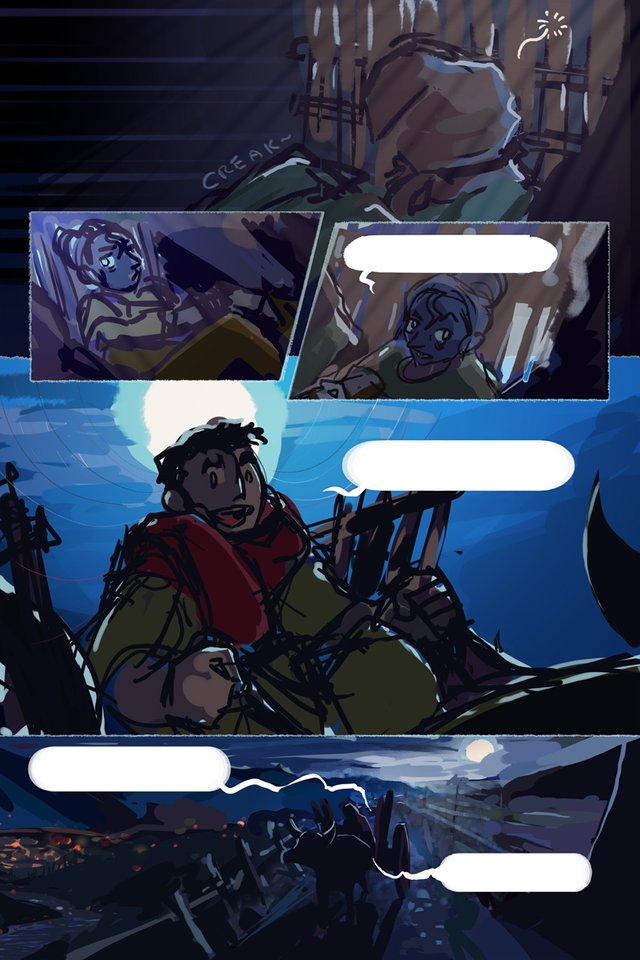 Here I get to figure out what palette we're going to be using for the next 3 pages. Since it's nighttime, the choices were pretty obvious. I wanted there to be a full moon, to act as a decent light source. It also turned out to be a perfect framing element for Gild's intro shot :3! I also got to include a buffalo cart, which makes me happy~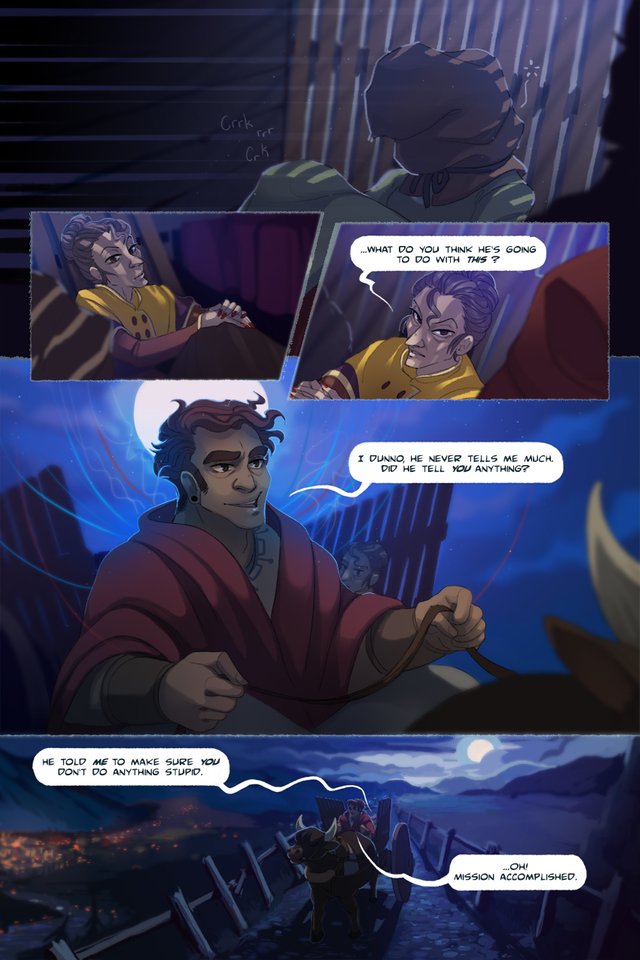 Since we were going at high speed, I didn't get a chance to screenshot @painted-bees working on the flats - _- ~ She went straight onto lighting before I had the chance. How sneaky shifty eyes
ꞏꞏꞏ<۞>ꞏꞏꞏ
And here we are!
A new chapter, and some new folks to learn about :D !
Be seeign you wonderful folks next week!!
Cheers!!!