Nelyp Unicorn Monster!
@nelyp is Unicorn monster.
Aka. Uni-Monster
Aka. Monstercorn
Aka Unimonstacorn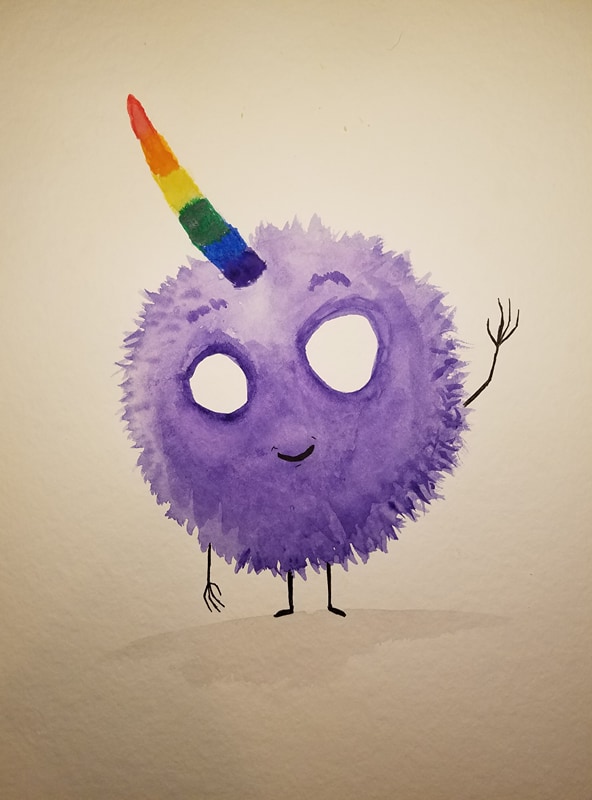 Nelyp is unique in the way that she is part unicorn
Her horn has crazy magical properties
It can shoot glitter, and rainbows
Where does the glitter come from?
She is literally full of it
It is her life force
It has the ability to make anyone laugh in spanish
JAJAJAJAJAJJAJAAJAJAJAJAJAJAJAJAJAJA
although you can't speak anything else in spanish
You can find her jajaja'ing in various discords and steemit.chat channels.
Unicorn land anyone?
https://discord.gg/CpGVsy

P.S. She was done completely in watercolors, the first monster to be totally painted. This was a big deal for me as I have never been a huge user of watercolor, but I am determined to learn to use them well and am quite pleased with how she turned out!