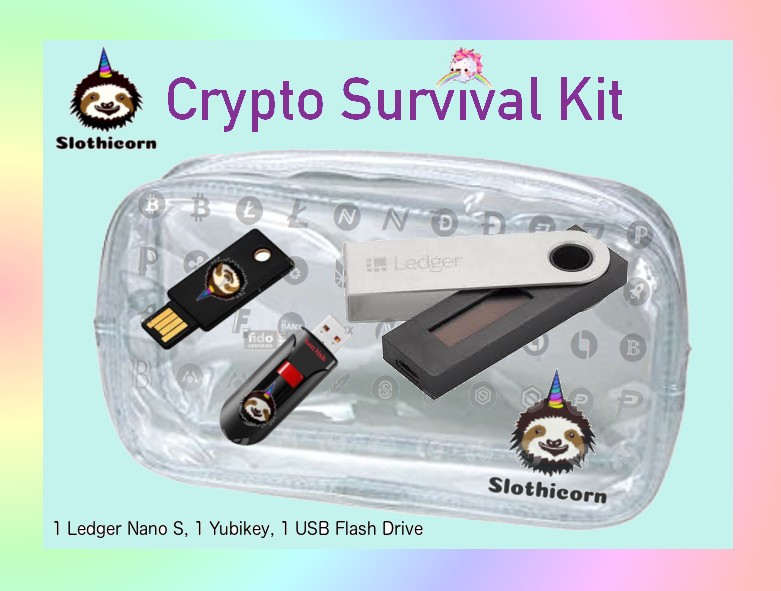 CREATE A SLOTHICORN ART CONTEST
Slothicorn (half sloth, half unicorn, all magic) is having its very first art contest with 24 winners!
DEADLINE: December 23, 2017
Become a part of Slothicorn history! All you have to do is create your own slothicorn.
Everyone and anyone is welcome to submit their own slothicorn into this contest. Just combine any sloth with any unicorn and submit it with our rules below. 24 winning entries will be chosen.
Kids can enter also. Limit 3 entries per account. Any art form is acceptable: drawing, painting, animation, video, textile, computer graphics, line art, environmental art, laser art, 3-D art, etc. The only requirement is that is your original creation.
PRIZES
1st Place Winner will receive An Official Slothicorn Crypto Survival Kit.
Kit includes:
1 Ledger Nano S Hardware wallet
1 USB flash drive
1 U2F Yubikey
24 Winning entries will be printed in this tinybook and each book will be mailed to the 24 winners. The book will contain all 24 winning entries: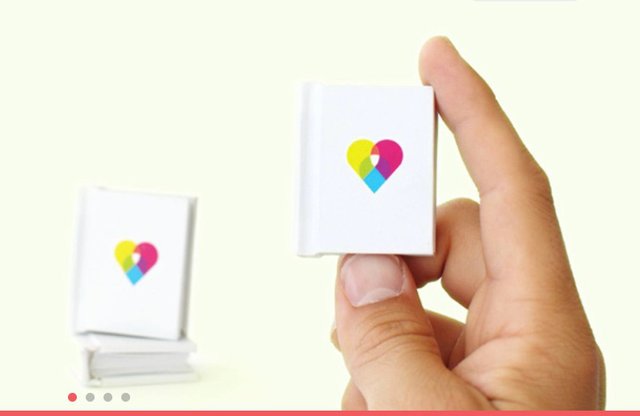 HOW TO ENTER THE CREATE A SLOTHICORN ART CONTEST:

Here are two examples: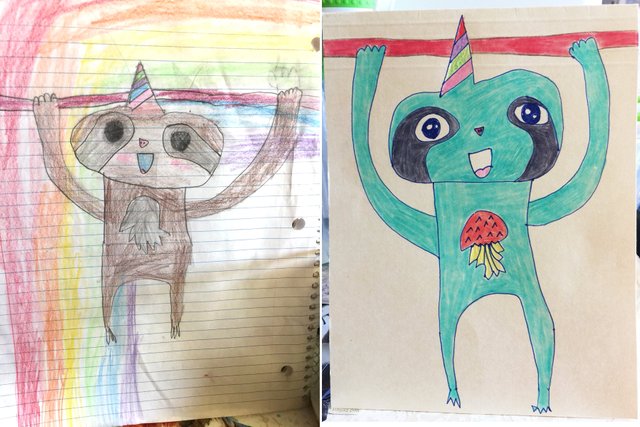 Submit a Blog Post on Steemit

Add the Creative Commons license at the end of your post.
Here's the license and the wording you need to use.
IT MUST LOOK EXACTLY LIKE THIS:



Add these tags to your post: slothicorn slothicorncontest creativecommons cryptoart

Not sure what Slothicorn is?
Slothicorn is a Creative Commons community that specializes in crypto art. Slothicorn belongs to everyone and to no one.
If you're new to Slothicorn, read about it here:
We will be rewarding crypto art* that has the Creative Commons Attribution 4.0 International License. In order to simplify this for everyone, we have settled on one license for all submissions. We feel that it will make it easier for people to understand. This CC license allows anyone to use the art for any purpose, including commercial as long as they give proper attribution.
Before you enter the contest, we need to make sure you understand how the Creative Commons license works. Slothicorn submissions will use the Creative Commons Attribution 4.0 International License, which allows others to use your art for any purpose, even commercial, as long as they attribute you as the creator. Read more details about the Creative Commons 4.0 International License here: https://creativecommons.org/licenses/by/4.0/
If you are uncomfortable with your Slothicorn logo you create to be used/remixed/shared/copied by others and to be included in our Creative Commons library, then do not enter this contest.
Slothicorn has a different solution to the copyright/money problem, and that's why we exist. We are here to reward crypto artists who use the Creative Commons license.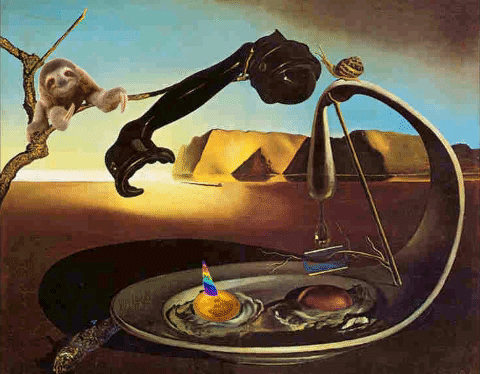 We are focused on a niche and emerging art movement: crypto art.
Many of you may not know what crypto art is. Here are some examples:
Art that mixes puzzles, cryptography with a certain type of cryptocurrency: Coin_artist
Comics that cover the theme of Bitcoin, scaling wars.
Crypto collectibles that explore mixing smart contracts with art collecting: CryptoKitties (CryptoKitties is actually closed source and not part of Creative Commons)
New games that exist on blockchains
Art that contains themes from any cryptocurrency coin
Art that expresses blockchain, decentralization, end of fiat, Crypto Celebs, etc.
So the type of art is not important, but the subject is. Please don't send us a crappy drawing of a vase with flowers in it. That's not what we're looking for. Now if you turned each petal into a different crypto coin, then we might be interested.
Follow the official @slothicorn account on Steemit.
If you're ready to dive into the Slothicorn world, join our official Discord Server: https://discord.gg/GWQHDdR
You can pimp your Slothicorn art submission in the #contests channel in Discord.
In the Slothicorn Discord Server, we even have a #cryptokitties channel for all the CryptoKitties addicts out there. Many of us have cryptokitties and we're very interested in developing our own virtual chimera collectible games on a functional blockchain.
Follow us on Twitter, too: https://twitter.com/iamslothicorn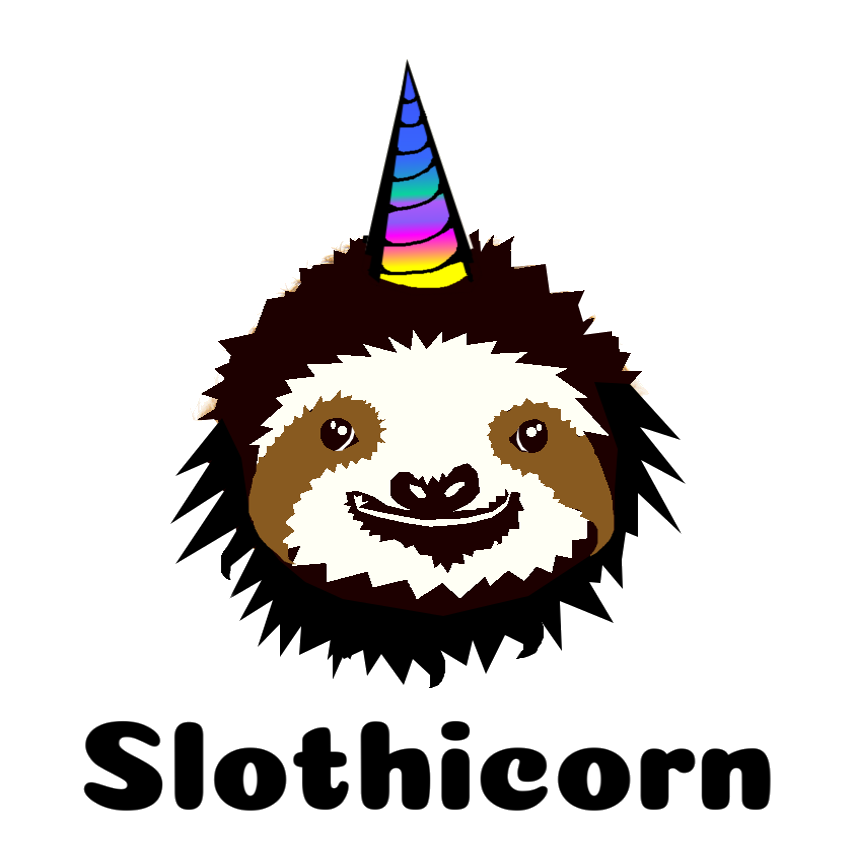 This work is licensed under a
Creative Commons Attribution 4.0 International License
.