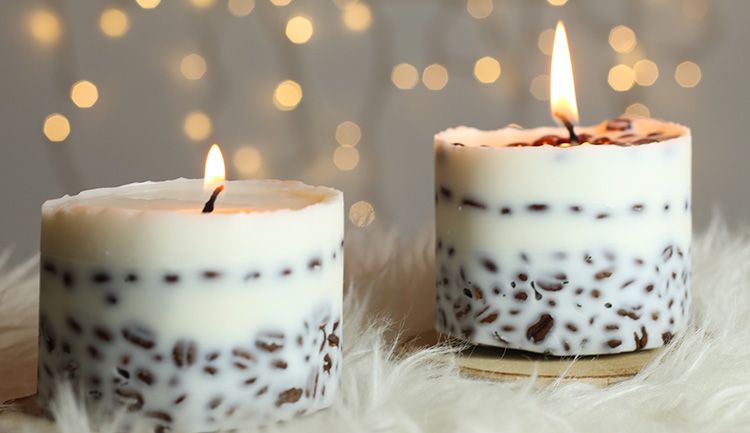 I have some weakness for making candles.
Light candles that keep me going, I'll melt and make new ones. I mix colors, add something and have new candles. This time I experimented with coffee and made round candles. I myself made a paper form, because all plastic containers are not perfectly round and even, and I wanted to have the shape of a wallet as it is bought in stores. Now I know that paper forms are perfect, and that means that
we have even more room for making different shapes of candles.
---------- How to make coffee candles? ----------
materials:
candle flame
coffee beans
can
ctwine
skewers stick
technical block
glue
scissors
------------------------------------------------------------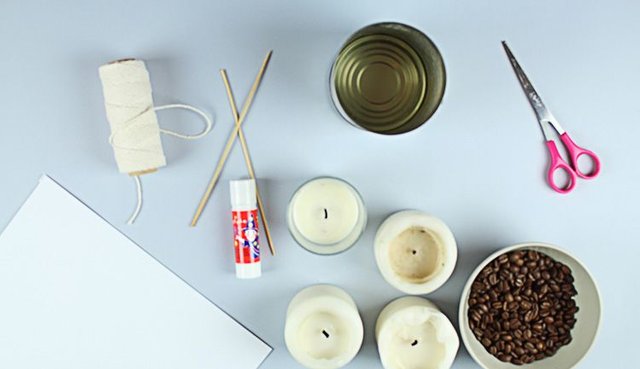 At the beginning of the candle I throw into the cans and put in a pot of water. Wax will dissolve beautifully in a water bath, and a can after such DIY can simply throw away. I had some scent candles, so my candles will smell like vanilla.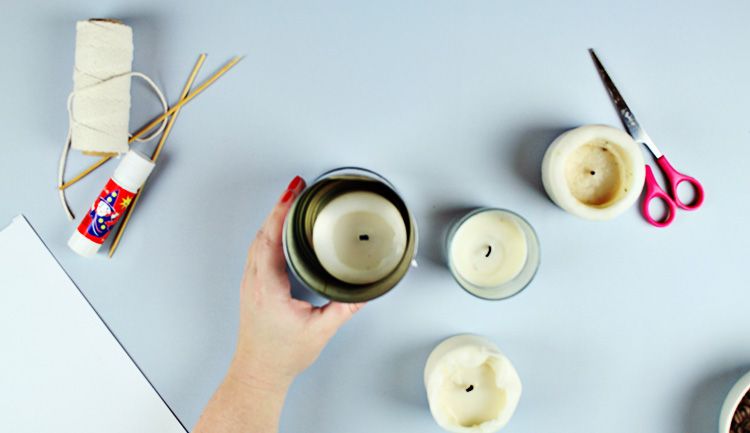 From the technical blog post, I make roll and glue it properly.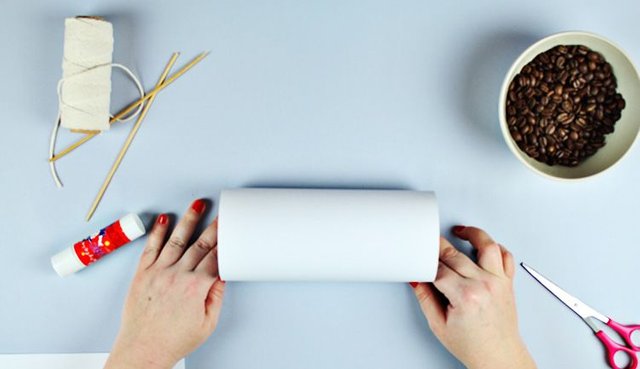 I stroke my roll.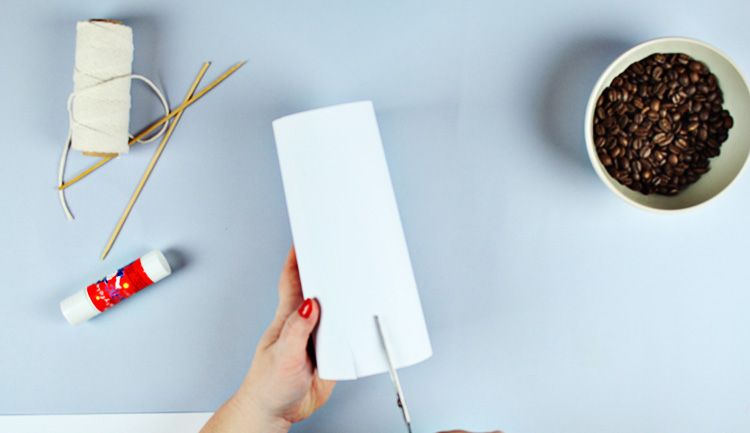 I bend the pieces of paper to bend the edges well.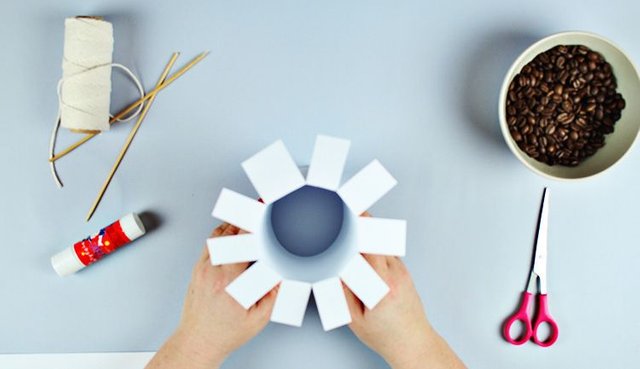 I bend the pieces of paper to bend the edges well.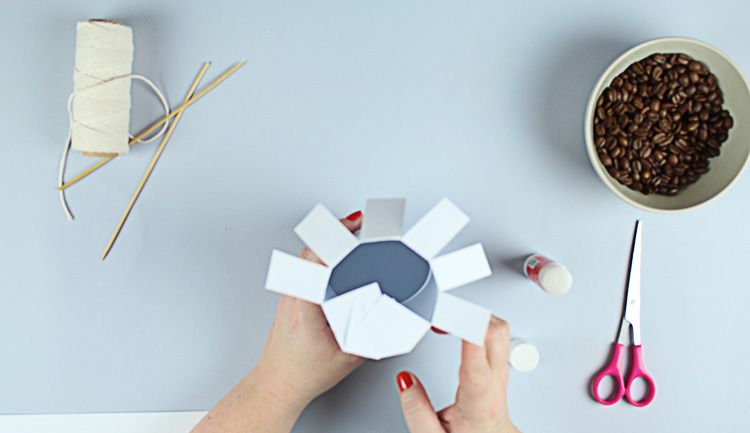 I already have a tube and at the bottom I paste the end of the string, and the other I put on a stick on the top of the tube.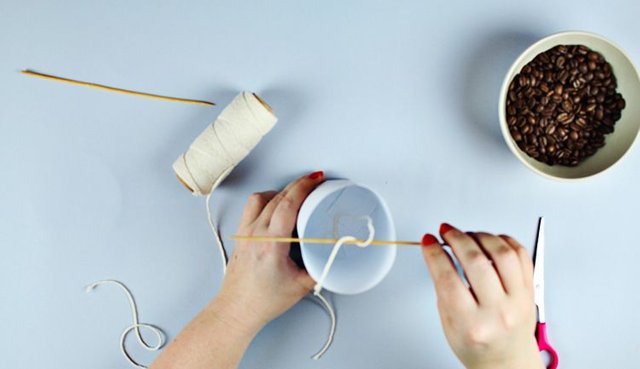 The bottom of the tube is filled with coffee.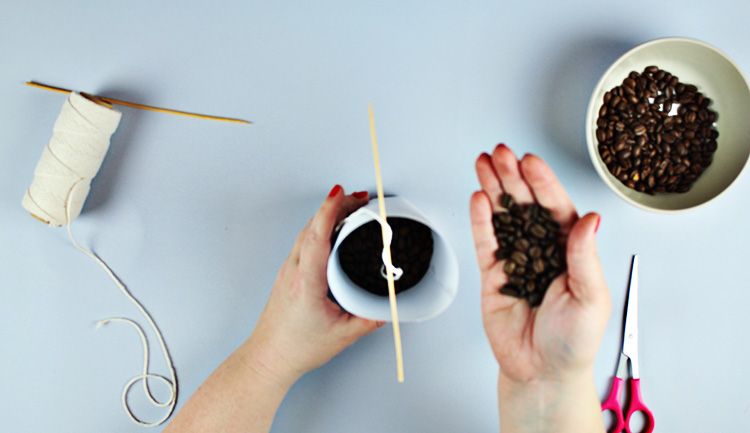 I put the tuba into the bowls and pour a little wax. The point is that the wax itself plugs any holes in the paper. As it dries the form will be tight, but first it will pass through it, and then we will bowl.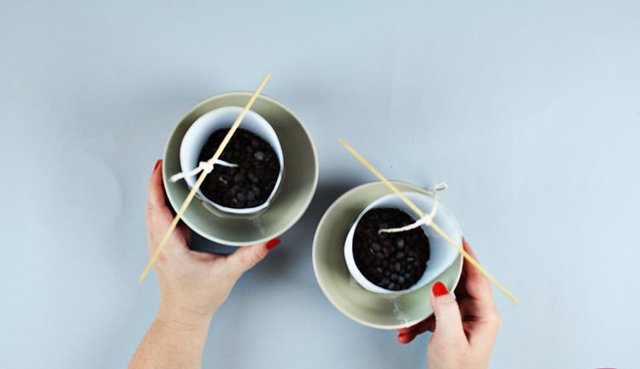 Then I poured coffee beans and leave to cool. This will keep the coffee at the bottom of the candle. When the coffee wax is frozen, we fill the candles again. I was a little hasty and some of the grains flowed up to me.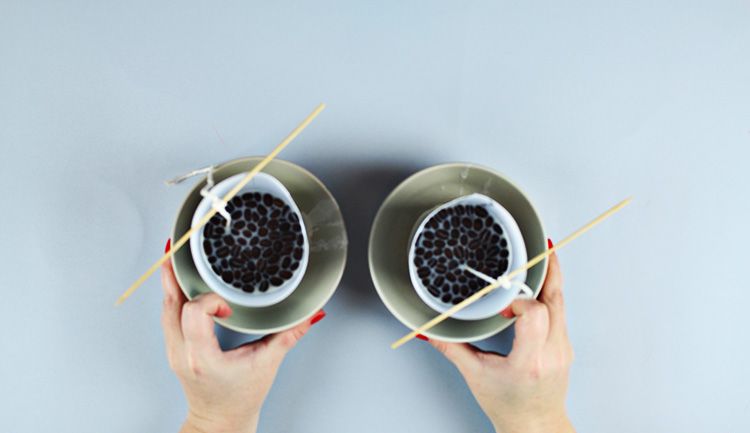 Now we leave the candles to completely cure the wax. It is best to put them in the fridge or put them in the house in the winter. When we are sure that the wax is frozen, we remove the paper.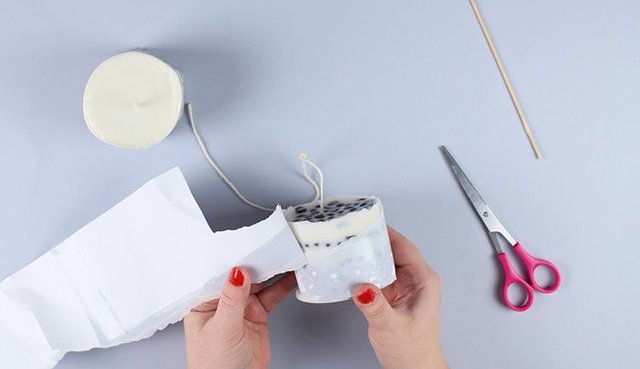 Finally we cut for long wicks and we have a ready candle.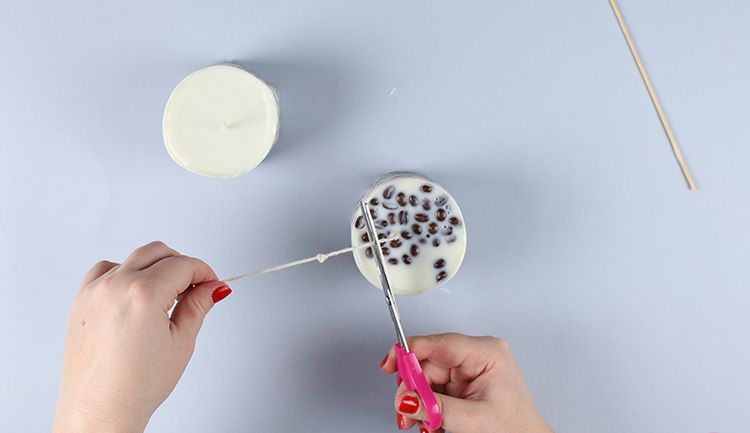 candlelit experiment, pretty good for me.