Hello Steemians ! The other day I completed another picture!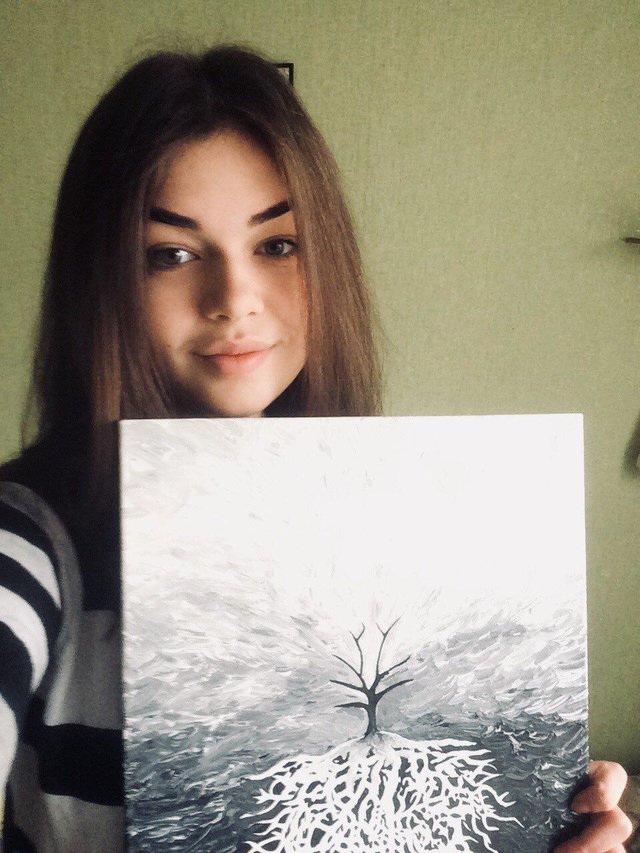 I thought about drawing a long time. In my head there was a lot of ideas and I started to create.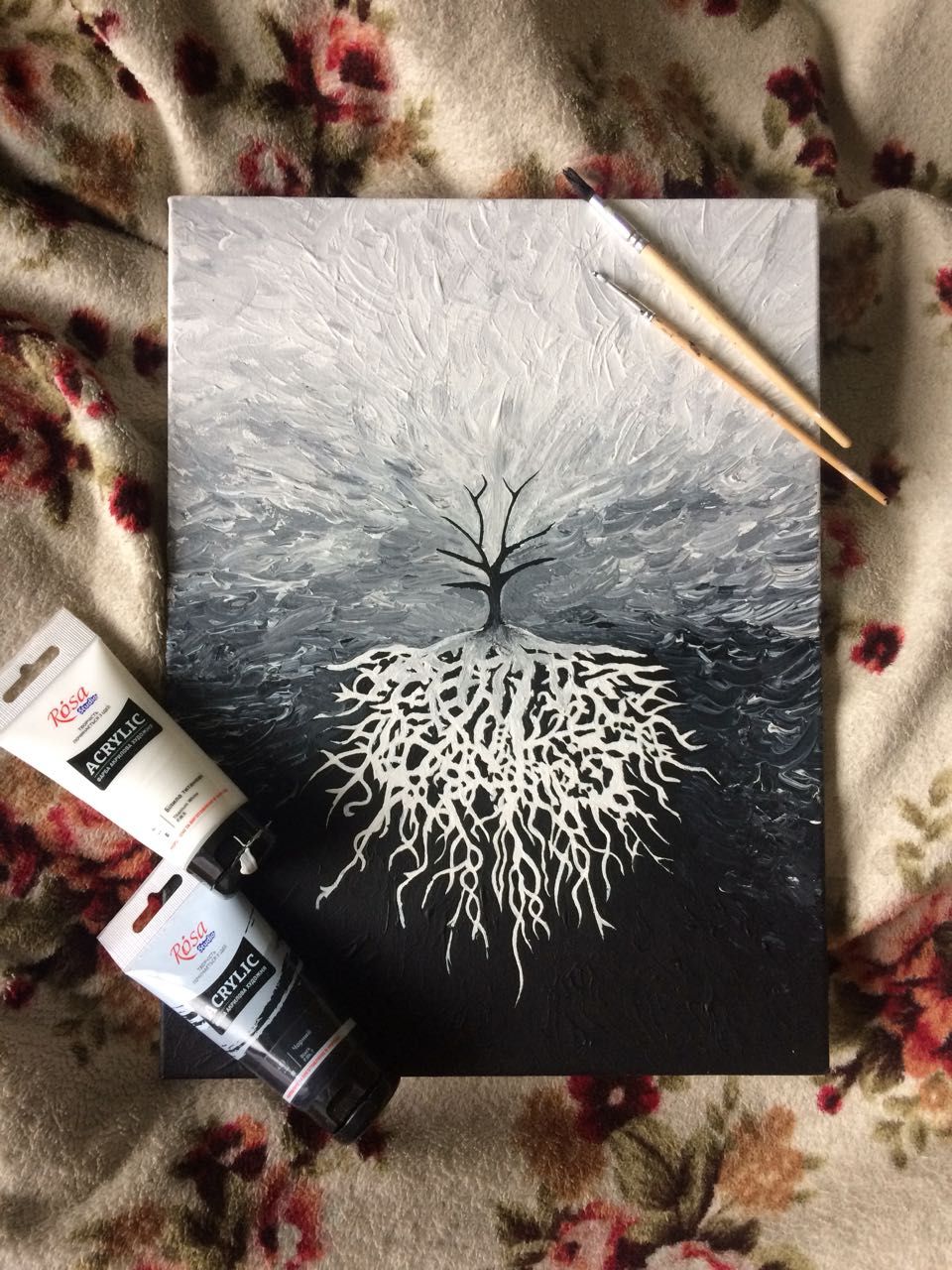 The meaning of the picture lies in the inner harmony and luxury of the soul. The painting is divided into two parts - tree and roots.
Tree - I'm positing with the human body. It does not matter how it looks, what size, color, the main thing in this - it's soul.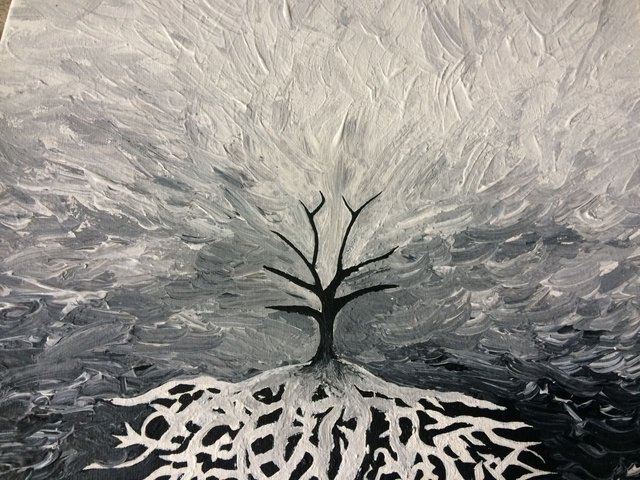 For me, the most important thing that is in people is a light soul! Therefore, I drew roots in white and made it beautiful, flatter and "alive".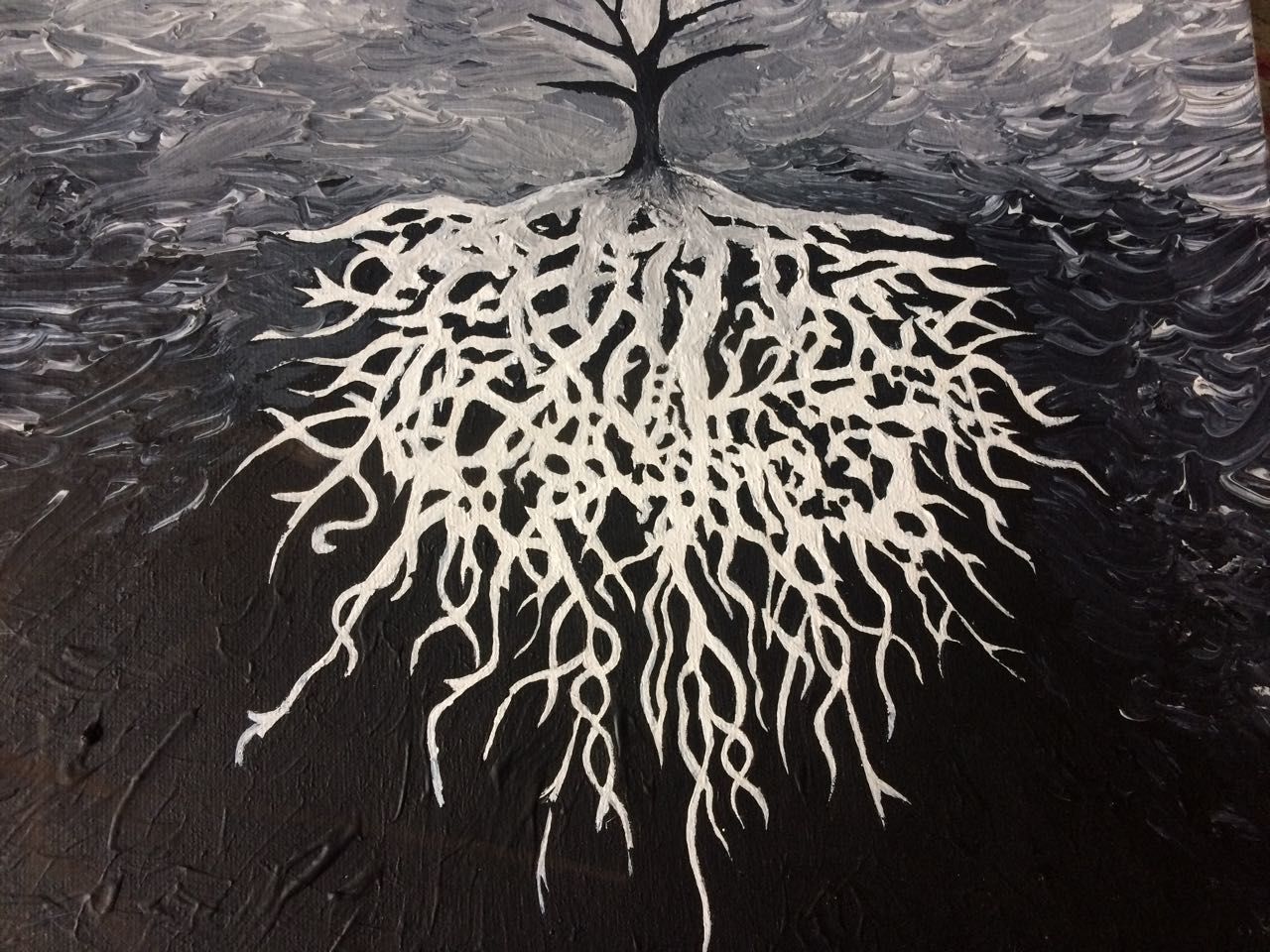 I liked another version of the justification of the meaning of the picture. Roots are shoots of light that break through the darkness of present anger.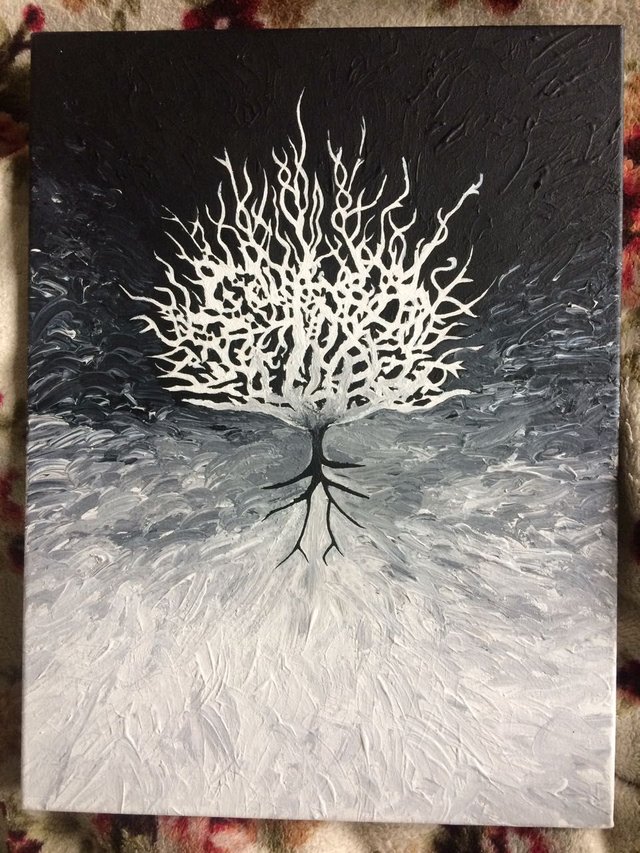 In fact, everyone has their own opinion, which does not coincide with the rest. I like it because I discover a lot of interesting things for me,
In fact, there are a lot of thoughts on the picture. Man himself creates for himself the meaning of what he saw. After all, everyone has different views on life and ideals.